Tonight sees California's selection increase with ten new Bib Gourmands, four new Green Stars, and six new One Stars. It's easy to see why our Inspectors have taken a shine to the Golden State with innovative cuisine, buzzy chefs, and oodles of flavor.

This year, new MICHELIN Star arrivals include Chef Rogelio Garcia and Chef Roberto Alcocer, who wow diners from San Francisco to San Diego. So whether it's the luxurious yet modern locally sourced dishes (think dry-aged kampachi with golden kiwi aguachile, or sunchoke velouté with jamon de Bellota and Périgord truffle) at Auro, or the family-style Thai dishes with a splash of Californian ingredients (bumbai curry with crispy fried eggplants and grilled Monterey squid in a chili-lime dressing with pork jowl and sticky rice) at Nari, below are the newest MICHELIN Guide Stars in California.

---
New One Stars
Auro (Wine Country)
Cuisine: Contemporary
Soak up the bucolic splendor of Napa's northern reaches at the Four Seasons resort, the ideal setting for this au courant embodiment of classic Wine Country fine dining. Thanks to skills honed in some of the Bay Area's most notable kitchens, Chef Rogelio Garcia displays a distinctly Californian perspective, using precise technique in order to highlight exceptional ingredients—most of which are sourced locally, including from on-site gardens. Whether it's a lively crudo of dry-aged kampachi with golden kiwi aguachile, or an earthy, ultra-silky sunchoke velouté with jamon de Bellota and Périgord truffle, each dish is finely tuned and harmonious. Add in warm hospitality, and here is a meal that strikes a golden balance between modern tastes and old-school luxury.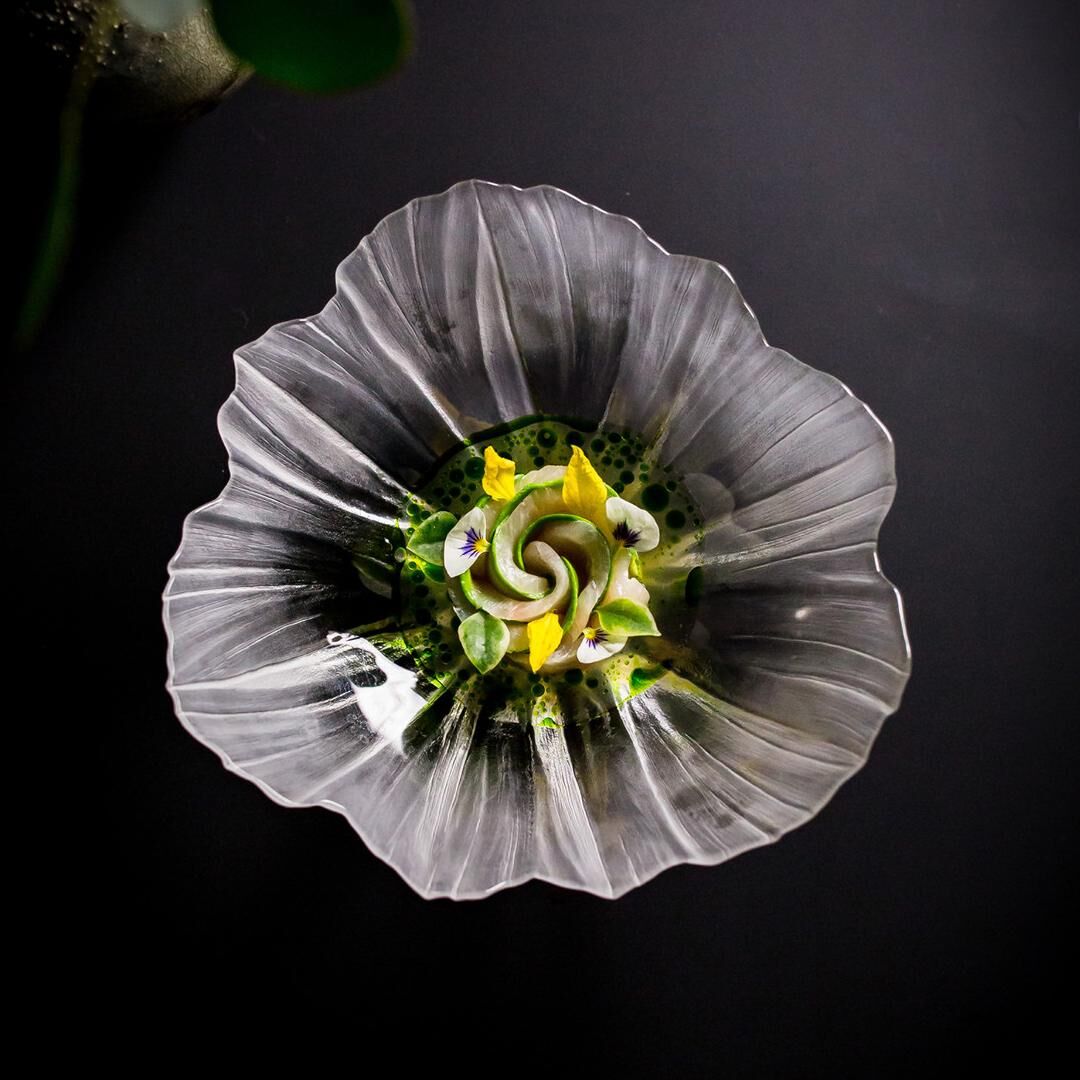 Jon Troxell/Auro
Aphotic (San Francisco)
Cuisine: Seafood
Aptly named after the ocean's sunless depths, this vast, tenebrous space is leagues away from the mundane, offering a rarified pescatarian tasting menu that abounds with personality. Chef Peter Hemsley takes full advantage of California's coastal bounty, sourcing exceptional seafood from small sustainable purveyors and utilizing techniques like dry aging and fermentation to maximum effect. The kitchen's creativity is displayed in dishes like thinly shaved Monterey abalone with swordfish "bacon" and citrusy dashi broth, as well as a warm bread course paired with a curry-scented hollandaise loaded with sweet Dungeness crab. Even desserts make judicious use of the fruits of the sea, as in a subtly briny oyster ice cream accented with herbaceous vermouth.

Kelly Puleio/Aphotic
Chez Noir (Carmel-by-the-Sea)
Cuisine: Contemporary
If Chef Jonny and his wife, Monique Black (who oversees the service team) make you feel as if you're being invited into their own home, well, that's because the second floor of this Craftsman-style residence is their home. The two have an abundance of fine dining bona fides, but here they aim for a more approachable feel. The cooking draws upon French bistro fare and showcases the bounty of the California coast, with seafood, like spot-on sea bass and swoon-worthy abalone, making a big impression. If selecting from the many delectable dishes proves too difficult, opt for a set menu offering a tour of the greatest hits. Just don't skip the ethereal vanilla-scented canelés with an ideal balance of crisp caramelized exterior and creamy, custardy interior.

Emma K. Morris/Chez Noir
Heritage (Los Angeles)
Cuisine: Californian
Set in a converted Craftsman in the historic Rose Park neighborhood, this inviting locale is removed from the hustle and bustle of Long Beach. Brother-and-sister duo Philip and Lauren Pretty run the kitchen and front of house, respectively, curating an experience that's relaxed, but gets the details just right. On offer is a single multicourse tasting (priced quite reasonably) that highlights top-notch ingredients, including produce sourced from their nearby farm. The cooking has a California accent, and seasonal fruit may form a common thread, as in preserved kumquats paired with roasted beet and impeccably cooked dry-aged duck breast, and yet again in the guise of a frozen yogurt, in a summery dessert of charred strawberries and herbaceous yuzu granita.

Sterling Reed/Heritage
Nari (San Francisco)
Cuisine: Thai
This sleek retreat located within Hotel Kabuki delivers a one-two punch with a dramatic setting and accomplished cooking. Chef Pim Techamuanvivit's personality and laser-focused palate come through in dishes that utilize fantastic Californian ingredients through a distinct, contemporary Thai lens. Dishes are family style, albeit with a touch of refinement. Intensely aromatic curries achieve a marvelous complexity, as in a brick red bumbai curry with crispy fried eggplant, served with an ethereally flaky roti bread. Crispy shallots and peanuts are a clever addition to bright citrus in yum sum-o. Grilled Monterey squid in a chili-lime dressing is plated with impossibly tender, sticky-sweet pork jowl in a dish so satisfying you'll be scraping every last kernel of sticky rice.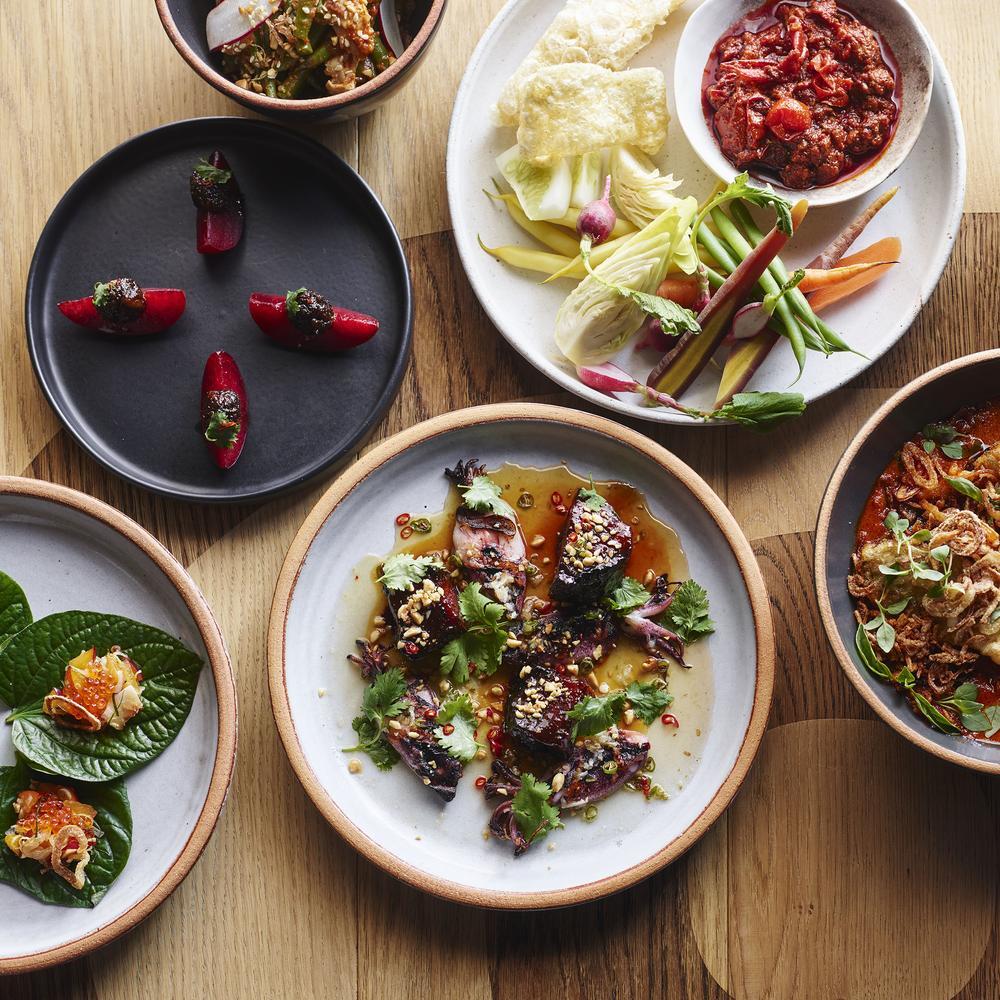 Anson Smart/Nari
Valle (Oceanside)
Cuisine: Mexican
Celebrated chef Roberto Alcocer brings his refined, modern expression of Mexican cuisine stateside at this elegant space in the Mission Pacific Hotel, overlooking the scenic Oceanside Pier. The name is a nod to the Guadalupe Valley of Baja California, Mexico's premier viticultural region, and the source of a plethora of interesting options on the wine list. Diners can make selections from a four-course prix fixe, or leave things entirely in the kitchen's hands for an eight-course tasting. Dishes strike a winning balance between tradition with creativity, as in a tetela made with heirloom corn masa and hoja santa, filled with juicy chanterelle mushrooms and creamy goat cheese, and paired with a complex salsa of morita chiles—at once earthy and bright.

Jordan Younis/Valle
---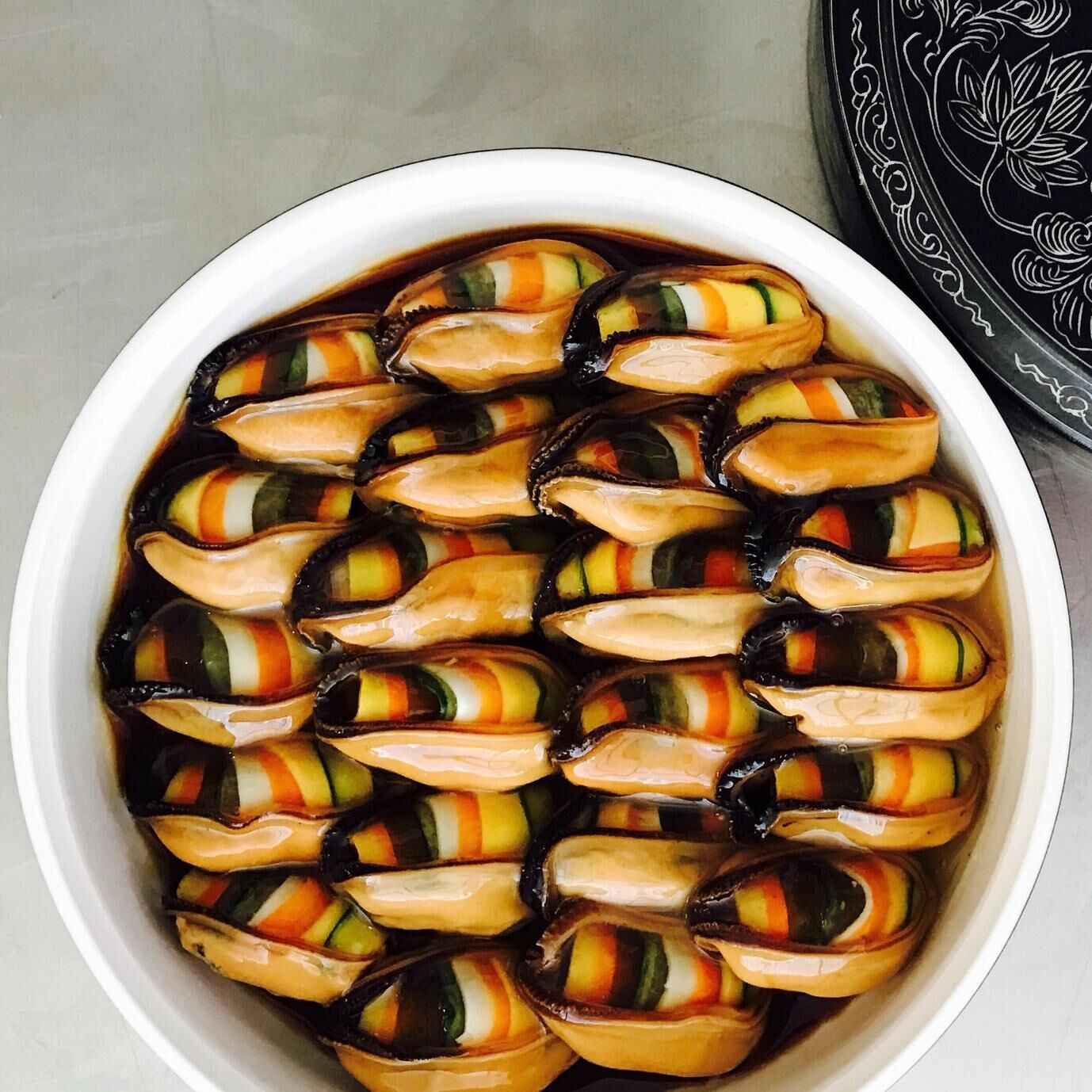 Benu
---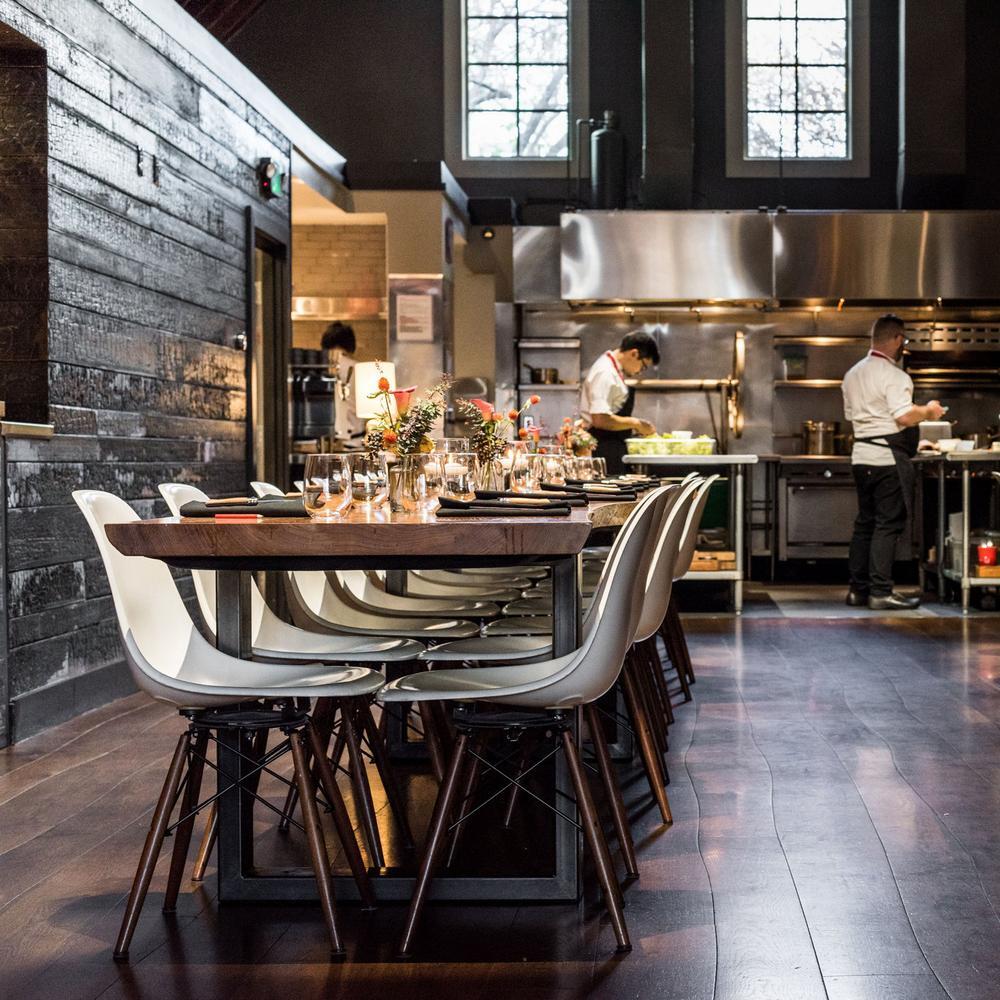 Kassie Borreson/Lazy Bear
---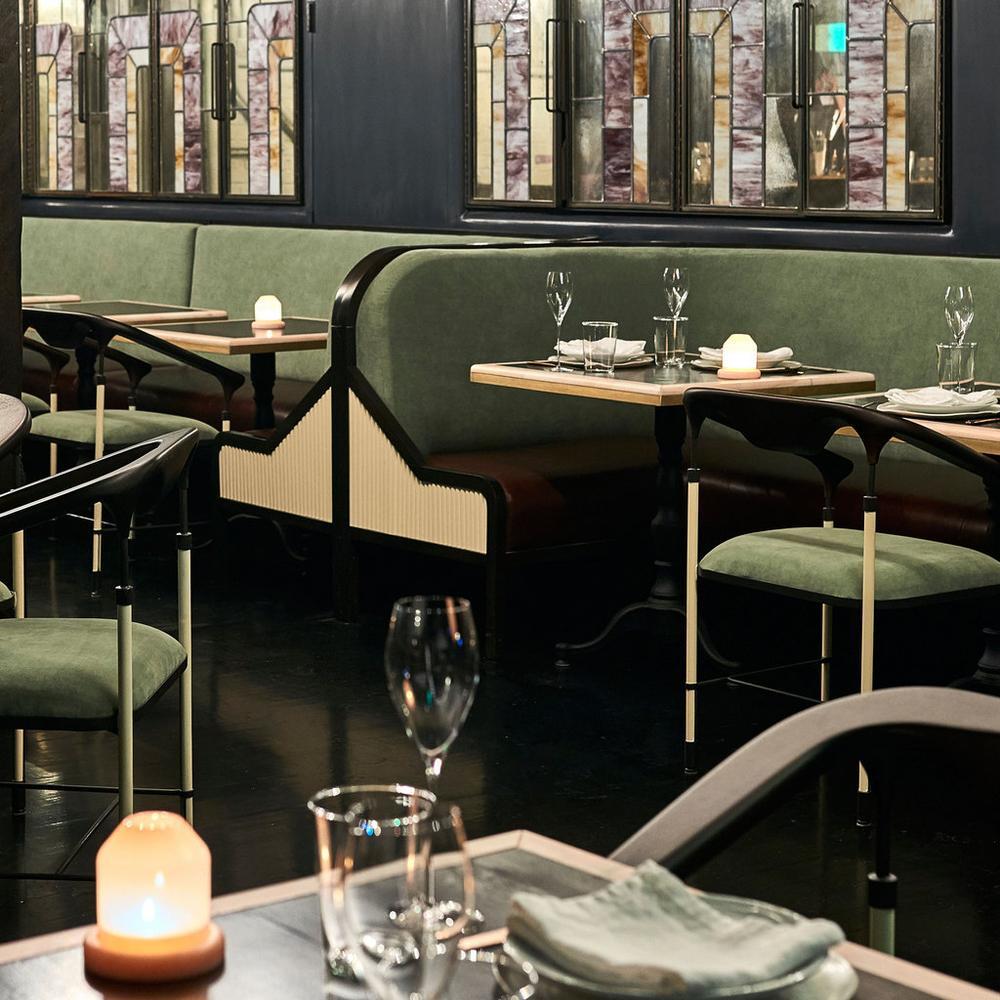 Ray Kachatorian/Gwen
2019 North America/Mister Jiu's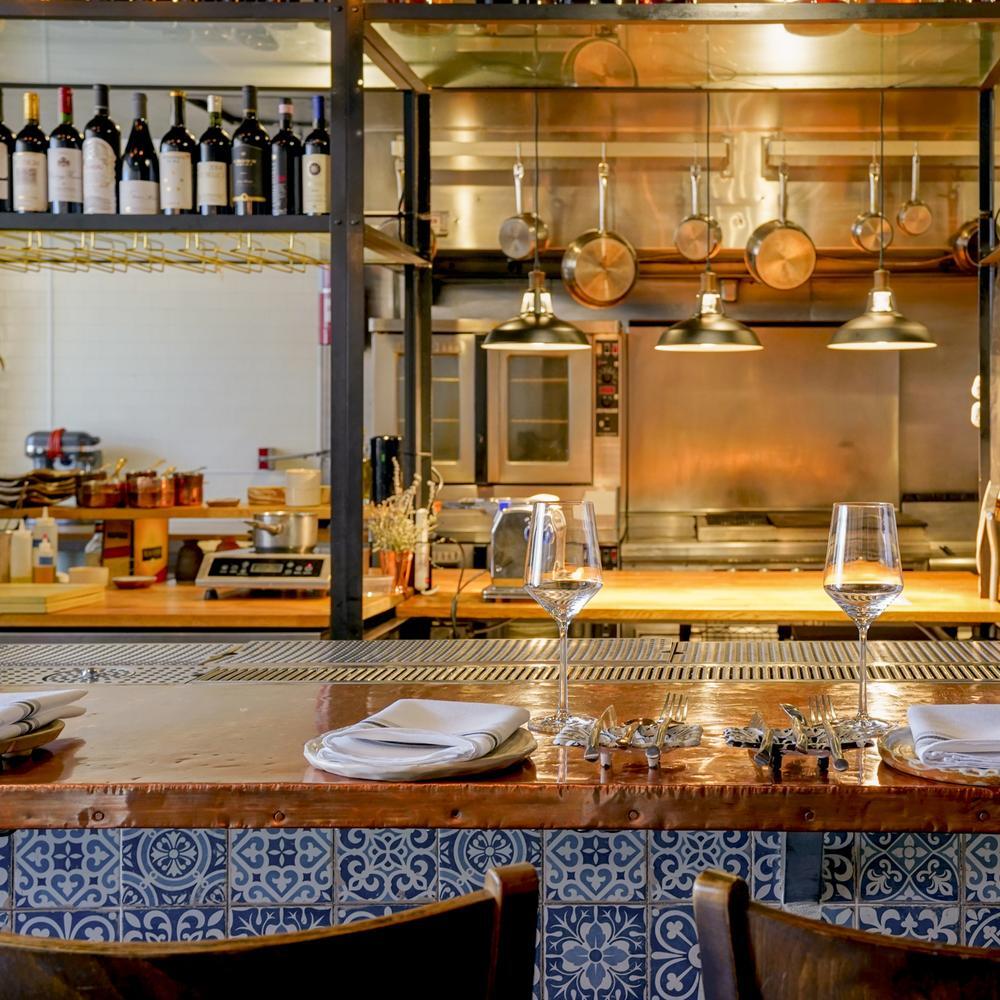 Liam Brown/Pasta | Bar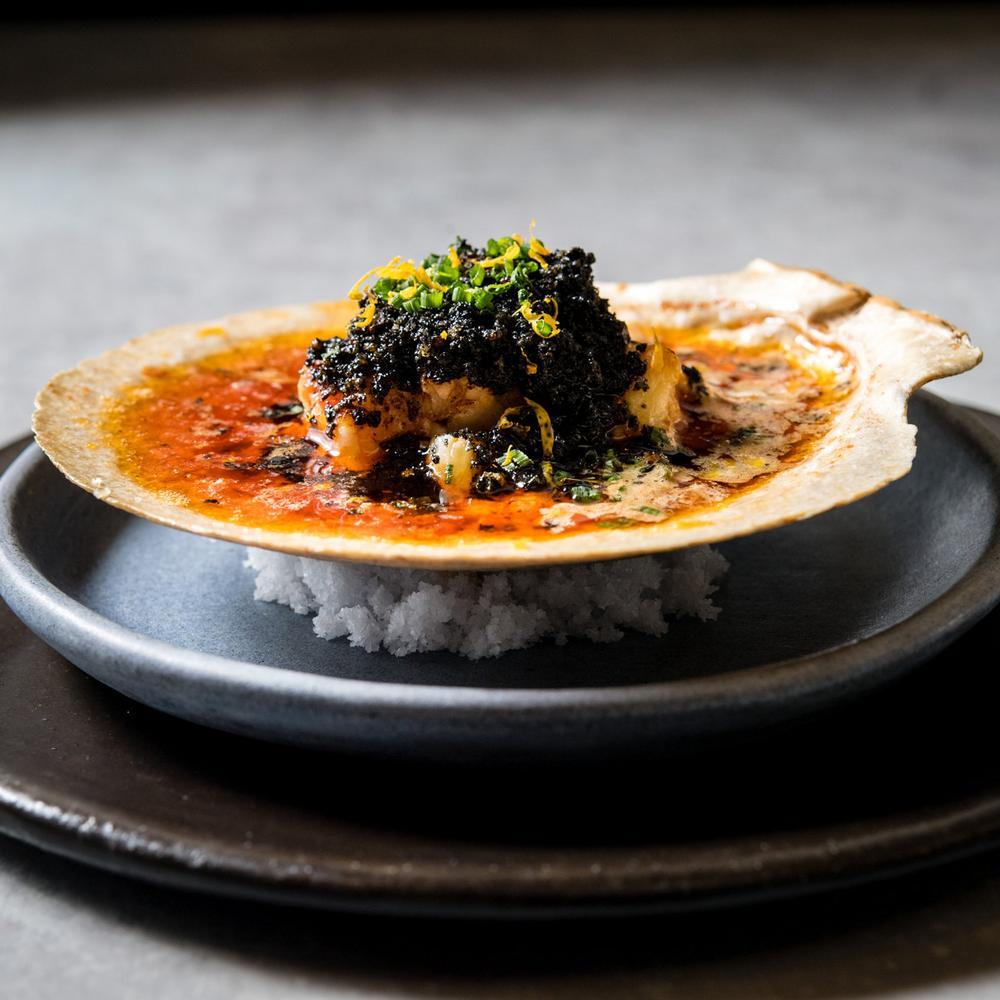 Anne Watson/Taco María
---
Hero image: Nico Melani/Auro
---