Magazine
A fairly easy dinner-party-ready dessert to pair with Blue Bottle's newest coffee, Exceedingly Rare Colombia Mauricio Shattah Wush Wush.
Michelin Star Revelation
Cote Miami beverage director Victoria James on drinking seasonally, buying from BIPOC winemakers, and white—yes, white—wine with steak.
The stars are shining brightly over Orlando and Miami, with 15 new MICHELIN-Starred restaurants joining the inaugural MICHELIN Guide Miami, Orlando and Tampa
L'Atelier de Joël Robuchon head bartender Ruben Rolon on refreshing cocktails for Florida's heat
Dining Out
From August 26 through October 2nd, tuck into a 3-course prix-fixe dinner at 102 restaurants in Orlando for $40 (plus tax and tip).
Eighteen restaurants in and around Los Angeles are joining The MICHELIN Guide California.
Our MICHELIN inspectors around the world have recognised these vegetarian restaurants with MICHELIN stars for their meat-free, plant-based cuisines.
Features
Food is political. In honor of Juneteenth, here is a list of Black-owned MICHELIN Guide restaurants in the US. For comprehensive lists of ...
Out and about every day in search of the world's best restaurants, they are the hidden face of the MICHELIN Guide. One of the Inspectors gives us the lowdown on this unique job...
The MICHELIN Guide Inspectors have been the mainstay of the publication since 1933 and are part of its very DNA: without them, there would be no restaurant selection. Here we uncover the mysteries of this profession that arouses fascination and intrigue…
People
Tim Flores and Genie Kwon fly the Philippine flag high as their restaurant in Chicago — Kasama — is recognised as the first MICHELIN-Starred Filipino restaurant in the world.
We celebrate Asia's top female pastry chefs who are paving the way for the next generation.
Everything you should know about buying the decadent salted sturgeon roe that graces many dishes in Michelin-starred restaurants.
Wine
Hot weather and outdoor cooking go together like salads and rosé, hamburgers and rosé, grilled chicken and rosé. Or maybe even shrimp on the barbie – if you've adopted Australian habits – and rosé. Summer is a time for uncomplicated meals and refreshing wines, for dining al fresco while the humidity beads up on the outside of a chilled glass of the pink stuff.
Let Wine Access do the work for you with MICHELIN Guide wine subscriptions from Starred restaurants
With its golden afternoon sunshine, cypress-lined hills and postcard perfect panoramas, Tuscany is a land of dreams. It is also the region that makes some of Italy's most important fine wines cherished by collectors and enthusiasts alike.
Dining In
A fairly easy dinner-party-ready dessert to pair with Blue Bottle's newest coffee, Exceedingly Rare Colombia Mauricio Shattah Wush Wush.
From the team at Three Star Le Bernardin in New York comes this salmon rillettes recipe.
Whip up this decadent cake by chef Ryan Ratino of One MICHELIN Star Bresca and Two MICHELIN Star Jônt
Travel
They seemed like a novelty in the nineties, but refurbished motels across the US have gone from kitsch to cutting-edge, and play a key role in the future of hospitality.
Every month, the MICHELIN Guide hotel specialists share their top discoveries from across the world
By taking inspiration from its wilder, more untamed roots, golf has the potential to be mentioned alongside sports like — don't laugh — skiing and surfing. Given its reputation, that might be exactly what it needs.
News & Views
Vancouver joins Toronto as a Canadian MICHELIN Guide destination this fall.
25 restaurants in Brooklyn, Queens, and Manhattan are joining The MICHELIN Guide New York
17 restaurants in Sacramento, Monterey, the Bay Area, and Napa are joining The MICHELIN Guide California
Sustainable Gastronomy
Through its green stars and its partnership with illycaffè, the MICHELIN Guide highlights restaurants that have a strong connection to the environment, places such as Auberge du Père Bise, where you can literally "taste" the landscape. With deep roots in the Savoyard land, chef Jean Sulpice gives a lesson in sustainability, in which coffee has found its place.
On Earth Day, here's how five California restaurants are committed to sustainability
These 11 restaurants across the US earned a MICHELIN Green Star for their exemplary commitment to sustainability.
Wellness
Here are the basics you need to know about how carbohydrates affect your body and what foods supply them.
When it comes to the food of the future, insects might just be the next 'bug' thing.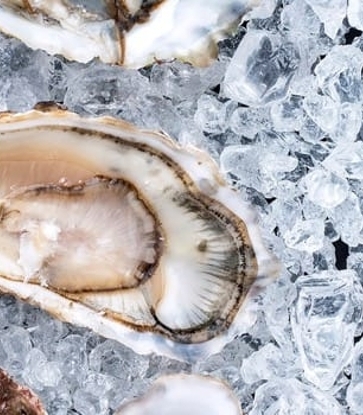 These beautiful bivalves offer a variety of vitamins and nutrients.
Michelin CSA
The MICHELIN Guide's CSA program in collaboration with Norwich Meadows Farm now features a special edition meal kit, just in time for peak summer.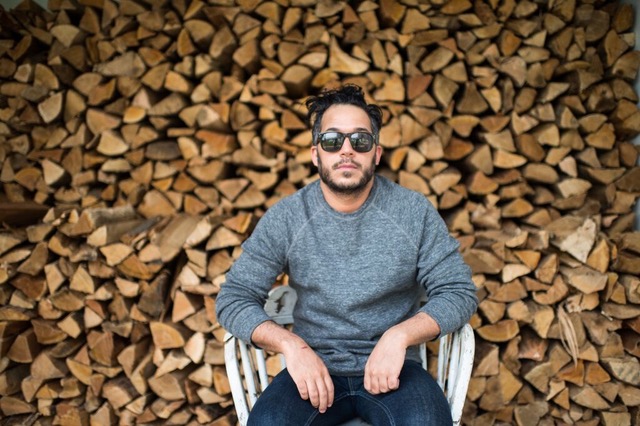 The Executive Chef of Two-MICHELIN-Starred Blanca and the Bib Gourmand Roberta's provides two original recipes for ingredients in this week's CSA-inspired farm box.
The Executive Chef and Partner of the iconic One-MICHELIN-Starred Gramercy Tavern shares unboxing tips and original recipes utilizing ingredients from this week's CSA-inspired farm box.