Magazine
A traditional Hong Kong style spot that brings the heat.
MICHELIN Guide Ceremony
The Sunshine State's top talents brought the heat from sunset to dawn.
Miami, Orlando, and Tampa just got a little brighter with some shining new MICHELIN Stars.
The general manager of One Star Lilac elevates the exceptional dining experience with equally attentive service.
Dining Out
A traditional Hong Kong style spot that brings the heat.
Southern style comfort cuisine north of Central Park.
From chocolate hands to tablecloths, these chefs decode the mystique of dining out.
Features
The ABC's on selecting the right asparagus, pineapple, and everything in between.
Three lifelong friends prove the winning hand to a fun night out is good food, great drinks, and a fantastic setting.
This female, Indian immigrant owned winery turned her passion into award-winning results.
People
Driven by art, the menu for José Andrés's dinner took cues from the Spanish Masters of the Renaissance.
Two visionaries joined forces for one unforgettable evening.
The Twitch phenom and car enthusiast brings va-va-voom energy to Los Angeles's buzziest exhibit opening.
Wine
Breaking down the essentials of opening the right drink.
Vincent Morrow of One Star Press in Napa Valley, on his holiday wine picks.
Let Wine Access do the work for you with MICHELIN Guide wine subscriptions from Starred restaurants.
Dining In
Delicious flavors, lo-fi ingredients, and lots of fun.
Celebrate Mardi Gras with delicious intensity.
Travel
MICHELIN Guide Hotel experts share their most exciting discoveries for the week of May 29th.
When you book a hotel with the MICHELIN Guide, you get concierge-level care for every step of your journey.
News & Views
Kuala Lumpur and Penang's dining establishments make their debut in the MICHELIN Guide with 97 listings, covering over 20 cuisine types, along with three restaurants receiving the MICHELIN Special Awards: Service Award, Sommelier Award and Young Chef Award.
The free MICHELIN Guide app puts the world's best restaurants and hotels right in your pocket — and lets you book them.
Vancouver joins Toronto as a Canadian MICHELIN Guide destination this fall.
Sustainable Gastronomy
Poggio Rosso redefines sustainable gastronomy with lots of flavor and oomph.
Going green never tasted so good.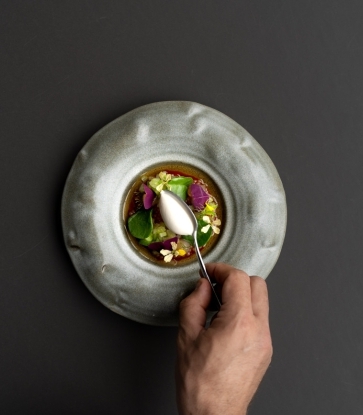 Thanks to its Green Stars and partnership with illycaffè, the MICHELIN Guide shines the spotlight on stories of restaurants that have a strong impact on the environment. Restaurant ONE in Roermond, the Netherlands, is a fine example of this. We would like to tell you how the kitchen garden made Edwin Soumang choose the path of sustainability.
Wellness
Here are the basics you need to know about how carbohydrates affect your body and what foods supply them.
When it comes to the food of the future, insects might just be the next 'bug' thing.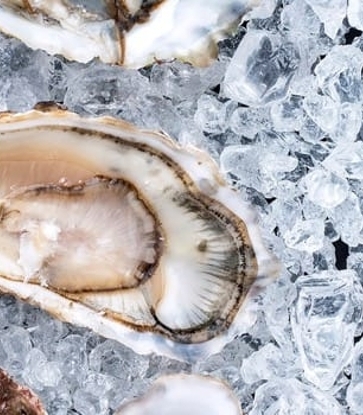 These beautiful bivalves offer a variety of vitamins and nutrients.
Michelin CSA
The MICHELIN Guide's CSA program in collaboration with Norwich Meadows Farm now features a special edition meal kit, just in time for peak summer.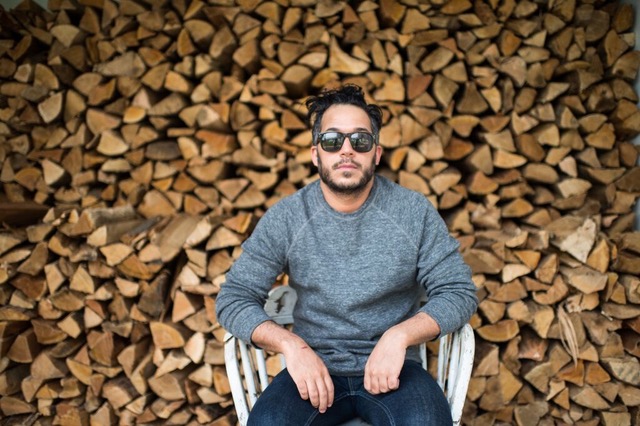 The Executive Chef of Two-MICHELIN-Starred Blanca and the Bib Gourmand Roberta's provides two original recipes for ingredients in this week's CSA-inspired farm box.
The Executive Chef and Partner of the iconic One-MICHELIN-Starred Gramercy Tavern shares unboxing tips and original recipes utilizing ingredients from this week's CSA-inspired farm box.