Earlier this week, chefs including Ryan Ratino of Jônt, Daeik Kim of Jungsik, and Swedish powerhouses Fredrik Berselius of Aska and Emma Bengtsson of Aquavit hopped a plane and flew across the country to Napa to meet and mingle with west coast icons including Thomas Keller of The French Laundry and Per Se, Josiah Citrin of Citrin and Mélisse, and Michael Tusk of Quince. The purpose was for the two groups to discuss the future of the industry, how hospitality is vital to success, and learn how to make a Rémy Martin cocktail or two while inspiring the next generation of chefs.
After a weekend arrival where chefs and students swapped stories and tips, it was time for the two coasts to head out to local boîtes including Christopher Kostow's The Charter Oak, Bouchon, and The French Laundry. As the evening progressed, the groups quickly realized that Monday's 8 in the morning start time wouldn't work. After a flurry of notes to chef Keller, one of the summit's keynote speakers, Keller responded to the delight of everyone that the day's programming would be pushed back an hour, letting everyone fully enjoy the festivities.
Rejuvenated from their evenings, it was time for the sessions to begin. Dr. Tim Ryan of the CIA kicked off the day inspiring young chefs before William Bradley of Addison shared his journey to Three Stars. Bob Fasce of the Inn at Little Washington honed in on hospitality and the guest experience before chef Keller closed the day discussing the culinary landscape and its future. Afterwards, dinner, drinks—including a session from Erin Schaeferle on how to make some delicious Rémy Martin cocktails—and conversation flowed with the words from the day still resonating with everyone.
---
Chef Thomas Keller
Chef Niki Nakayama of n/naka, Chef Suzette Gresham of Acquerello, Sous Chef Carole Iida-Nakayama of n/naka
Dr. Tim Ryan of the CIA
Chef Val Cantu of Californios, Chef Michael Tusk of Quince, and Chef James Syhabout of Commis
A CIA chef prepping
Bob Fasce of the Inn at Little Washington with a CIA chef
Chef Josiah Citrin of Citrin and Mélisse, Chef de Cuisine Ian Scaramuzza of Mélisse, and Sinead Quach of Benu
Chef David Barzelay of Lazy Bear
---
---
Chef Brandon Hayato Go of Hayato and Chef Matthew Kammerer of Harbor House
Remy Martin cocktails
Chef de Cuisine Jeremy Anderson of The Inn at Little Washington
Chef Fredrik Berselius of Aska and Chef Emma Bengtsson of Aquavit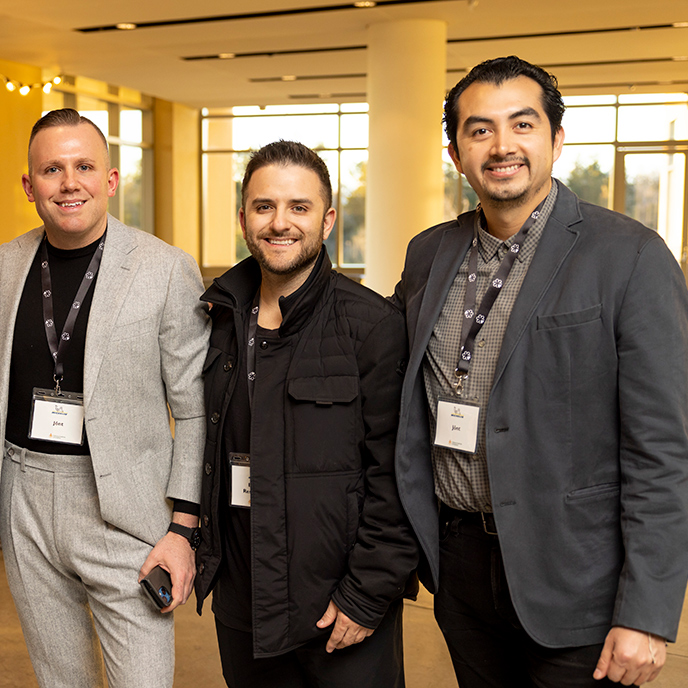 Chef Ryan Ratino of Jônt, Chef Juanma Barrientos of El Cielo, and Jhonatan Cano of Jônt
General Manger Kevin Goyenechea and Executive Chef Daeik Kim of Jungsik
Chef Donato Poto of Providence, Chef William Bradley of Addison, Chef Brian Limoges of Saison Group, Chef Josiah Citrin of Citrin and Mélisse, Chef Michael Cimarusti of Providence, Chef de Cuisine Ian Scaramuzza of Mélisse
Andrew Hori of SingleThread Farm
---
---
Hero Image: Thomas Keller and Yoonjung Oh of Jungsik
All photos by Adahlia Cole and Colin Peck