They say a great meal can't be measured on the food alone. After all, even the simplest of dishes will always taste better with the right person—or people—at your table. To help share the love, Citi has partnered with the MICHELIN Guide Thailand to bring Citi credit card members a year full of dining privileges. Featuring the starred restaurants of MICHELIN Guide Bangkok, Chiang-Mai, Phuket & Phang-Nga 2020, here are the hottest spots for fun with friends, cozy family affairs and an unforgettable touch of romance.
Fun with Friends
Life is easier when you have a little help from your friends—and a good place to eat. Catch up and converse for a memorable night at one of these chosen restaurants. Who knows? You may just find your next regular hangout.
Pru
Family Affairs
Who said traditions were set in stone? It's time to upgrade your family affairs with celebrations at these selected Thai restaurants. Gatherings, reunions, birthdays and announcements will be all the merrier with authentic Thai flavours to please everyone from the grandparents to the youngest family foodies.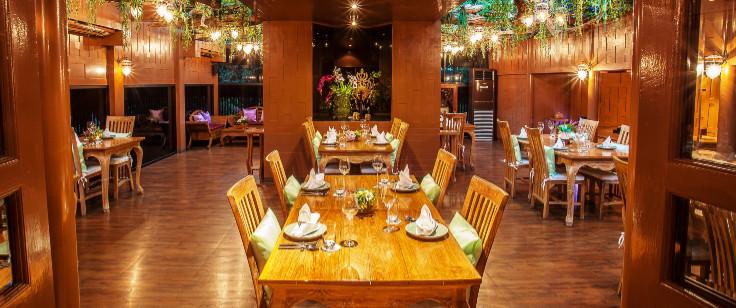 Chim by Siam Wisdom
A Touch of Romance
Charm your special someone with a dinner that celebrates your bond to one another. Whether you are looking to make a great impression on your first date or celebrate your golden anniversary, these are some of Bangkok's most tantalizing tables that are sure to spark romance.
Sühring
Terms and conditions may apply. To find out more about the dining promotions available to Citi credit card members, please visit www.citibank.co.th

This post is brought to you in partnership with Citibank