Saawaan
39/19 Soi Suan Phlu, Sathon Road, Sathon, Bangkok, Thailand
2,450 THB • Thai
Saawaan
39/19 Soi Suan Phlu, Sathon Road, Sathon, Bangkok, Thailand
2,450 THB • Thai
MICHELIN Guide's Point Of View
'Saawaan' means 'Heaven' in Thai, which is exactly where Chef Aom wants to take you through her authentic Thai cuisine. Available only in a set 10-course menu, dishes are full of creativity and well executed, providing a truly special journey through Thai flavours, culture and art. The seasonal ingredients are locally sourced, such as organic rice paddy crab from Sing Buri, or squid from a small fishermen's village in Krabi.
Show More
Show Less
m One Star • High quality cooking, worth a stop
ò Comfortable. Our most delightful places
Related Reads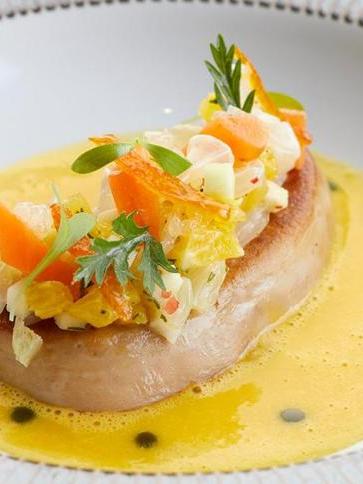 'Tis the season to celebrate the end of the year with special Christmas/NYE menus at MICHELIN Starred-Restaurants 2020!
The camera definitely eats first at these star-studded restaurants.
A series of dining establishments in Thailand are breathing fresh air into the traditional Thai dining space, spinning off into their own contemporary interpretations of Thai food. Food should be adventurous, and these places are indeed paving their own pathway.
Subscribe to our newsletter and be the first to get news and updates about the MICHELIN Guide
Subscribe
Follow the MICHELIN Guide on social media for updates and behind-the-scenes information