MICHELIN Guide Thailand 2020
Eat Me
Soi Phiphat 2, Bangkok, 10500, Thailand
1,500 - 3,300 THB • International
Reservations are not available for this restaurant on our site
MICHELIN Guide Thailand 2020
Eat Me
Soi Phiphat 2, Bangkok, 10500, Thailand
1,500 - 3,300 THB • International
MICHELIN Guide's Point Of View
Hidden down a side soi behind a jungle of foliage, Eat Me is worth seeking out. Start with a Thai food-inspired cocktail before moving to a table in the two-storey restaurant with a charming balcony terrace. The décor is minimalist, the atmosphere fun and the artwork edgy. With the guiding principles of simplicity, distinct flavours and careful cooking, the menu is divided by fish, vegetables and meat, and covers a broad spectrum of globally influenced dishes.
Show More
Show Less
‹ The MICHELIN Plate: Good cooking
ò Simple restaurant
Related Reads
Check out this tasty list of restaurants offering online ordering for takeaway or delivery to your door.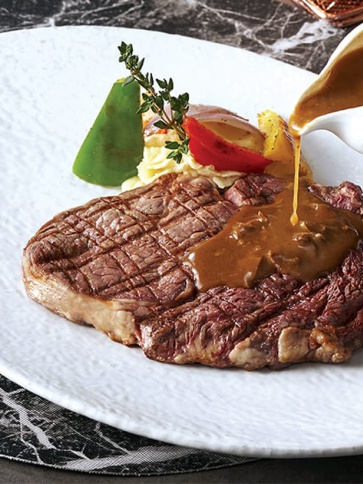 As much as we want to impose a strictly vegetarian diet, it's hard for carnivores to steer clear of the temptation to order a juicy steak from the selection of Bangkok and Phuket's meat and grills eateries. These are our top picks for the best steaks in the city.
Have your som tum and drink it too. These cocktails will satiate your Thai food cravings one booze-infused sip at a time.
Subscribe to our newsletter and be the first to get news and updates about the MICHELIN Guide
Subscribe
Follow the MICHELIN Guide on social media for updates and behind-the-scenes information