Magazine
Some of the best Thai dishes start with the finest curry paste. Here, we decode the components of a MICHELIN-Star red curry paste for you.
The best of the MICHELIN Experience in your inbox
Stay on the top of the best restaurants, offers, lifestyle, and events recommended in our guide cities.
Subscribe
Features
Can you keep a secret? Here are 5 northern Thai dishes to try if you want to dine like a local.
Modern attitude meets classic flavours through Chef Pim Techamuanvivit—a talent that breaks free from traditional boundaries while harking back to simplicity.
Mekhong the Spirit Competition 2020 breathes new life into ancient Thai traditions.
Dining Out
Here's where to go to enjoy the cool Bangkok weather while it lasts.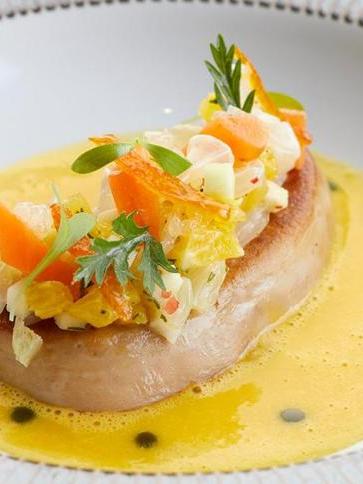 'Tis the season to celebrate the end of the year with special Christmas/NYE menus at MICHELIN Starred-Restaurants 2020!
Take a step back in time when you dine at these restaurants housed in historic homes and colonial mansions in the Thai capital.
News & Views
The MICHELIN Guide has joined forces with TripAdvisor and TheFork to offer diners a complementary way to find their ideal dining experience, as well as improved access to a wider choice of high-quality restaurants around the world.
With the support of its Technical Sustainability Partner, LightBlue Environmental Consulting (LBEC), this year's MICHELIN Star Revelation Thailand event has one bold objective: Zero Food Waste to Landfill.
Melding talent, backgrounds and culinary styles, the fourth MICHELIN Guide Dining Series of 2019 crosses cultures through the eyes of Chef Hans Zahner and Dan Bark.
People
To absolutely nobody's surprise, chef Arnaud Dunand Sauthier and chef Ryuki Kawasaki were back on stage at this year's MICHELIN Star Revelation both accepting another two MICHELIN Stars for Le Normandie and Mezzaluna respectively. We sat down to chat with the two chefs about motivations and Alain Ducasse.
These chefs are flexing their creative muscles and pushing boundaries on formal dining with menus that go beyond farm-to-table.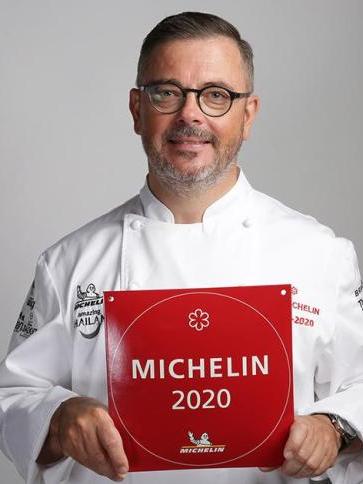 After winning his first star in Bangkok, the chef talks about friendly rivalry, his past and the future of food in Bangkok.
Travel
Driving is by far the best remedy to clear one's mind. Why not kill two birds with one stone and make the destination worth your while? Here are some MICHELIN Guide restaurants worth a trip from inner city Bangkok with enjoyable pit stops along the way.
With many Thais having some ethnic Chinese heritage, it's no surprise that China is the 5th most visited international destination for Thais travelling abroad in the 2018 Visa Global Intentions Survey.
Ranked 4th as the most visited overseas destination for Thais in a recent Visa Global Intentions study, we've listed – with the help of our inspectors – the must-eat dishes for foodies travelling to South Korea.
Dining In
Some of the best Thai dishes start with the finest curry paste. Here, we decode the components of a MICHELIN-Star red curry paste for you.
Coconut milk ice cream may seem like a tricky dessert to make, but with an ice cream blender and the right ingredients, anyone can make it!
Thai food is a cinch if your kitchen is properly equipped with the tools of the trade. Here's a checklist of must-have items when cooking Thai.
Wellness
Prescription drugs are a surefire way to regain your health, but in Thailand, natural remedies are also an option for those in search of a quick-fix solution to minor health issues. What are your favourite foods that heal?
Thailand's year-round hot and humid conditions call for a light and refreshing dish. Consisting of herbs and vegetables that help to balance the inner workings of one's body, mieng kham ticks all the boxes for the perfect summer snack.
Subscribe to our newsletter and be the first to get news and updates about the MICHELIN Guide
Subscribe
Follow the MICHELIN Guide on social media for updates and behind-the-scenes information