These unmissable Vietnamese dishes are a must-try for every visitor.
MICHELIN Guide Ceremony
The list features a total of 196 budget-friendly eateries in Thailand, with 32 New Entries, consisting of 28 brand new additions to the Guide, and 4 moving from the MICHELIN selected category.
The popular belief about the MICHELIN Guide is that it's all about the stars, but don't forget about Bib Gourmand too! Bib Gourmand awarded restaurants are adored by their many diners, because these restaurants offer meals that are even more satisfying than the price. Today, we present a list of nine restaurants that will be joining our Tokyo Selection.
Restaurant Harutaka is newly awarded Three MICHELIN Stars. One restaurant newly receives Two MICHELIN Stars, and 16 restaurants are recognised with One MICHELIN Star. The MICHELIN Green Star highlights the sustainable commitment of one new establishment. Two Special Awards are presented: the MICHELIN Mentor Chef and the MICHELIN Service Award.
Dining Out
These unmissable Vietnamese dishes are a must-try for every visitor.
Enjoy the highlights that left an impression on our MICHELIN inspectors among the recently chosen affordable dining spots throughout Thailand.
Year round, MICHELIN Guide inspectors sample an endless procession of dishes. Once in a while, a dish lands on their tables that is simply unforgettable.
Features
From innovative bites to directional dishes with flair, these chefs prove that a chef's ultimate canvas is on the plate.
Discover how Chef Ferran Tadeo and Chef Henrik Yde-Andersen express themselves through their craft.
Discover how Chef Tommy Cheung & Chef Davide Garavaglia express themselves through their craft.
People
Get to know the signature Thai omelette of Samlor in Bangkok.
Ever wondered what a day in the life of a MICHELIN Star restaurant chef looks like? Twin brothers Thomas and Mathias Sühring of Two MICHELIN Star Sühring provide us with an exclusive peek into their day.
A dive into the mind of a MICHELIN Star.
Dining In
Breaking down the essentials of opening the right drink.
Noodling around with this delicious Thai noodle.
A simple vegetarian recipe by Chef Gerard Villaret Horcajo of a one MICHELIN Star restaurant in Bangkok.
Travel
After the anticipation and then the joy of elegant dining, savour your memories in a comfortable guestroom.
From admiring sea views from one of the tallest, glitziest hotels in the world, to a colonial heritage hotel that has showcased the skyline to guests for nearly a century, here are 10 hotels in Hong Kong that offer incredible views of the Victoria Harbour.
Where to stay along the Bangkok riverside? Here are the best places offering river views along the Chao Phraya River, known as the River of Lords.
News & Views
The "Land of the Sun" becomes the newest destination for gastronomic excellence.
The fifth MICHELIN Guide Beijing selection is revealed. This selection rewards 105 restaurants, including 16 new establishments, and represents over 30 culinary styles. 1 new restaurant is awarded Three MICHELIN Stars, and 3 new restaurants receive One MICHELIN Star.
In the spirit of the MICHELIN Star, the MICHELIN Key recognizes the most exceptional hotels throughout the world.
Wellness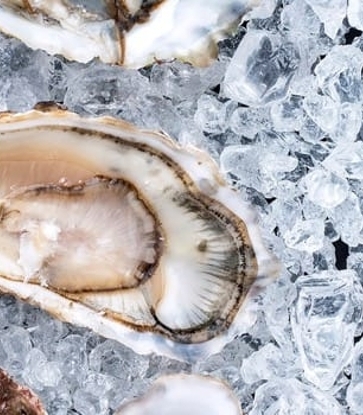 These beautiful bivalves offer a variety of vitamins and nutrients.
Prescription drugs are a surefire way to regain your health, but in Thailand, natural remedies are also an option for those in search of a quick-fix solution to minor health issues. What are your favourite foods that heal?
Thailand's year-round hot and humid conditions call for a light and refreshing dish. Consisting of herbs and vegetables that help to balance the inner workings of one's body, mieng kham ticks all the boxes for the perfect summer snack.