Magazine
A taste of heritage Thai cuisine at this humble home in Ayutthaya.
Dining Out
A taste of heritage Thai cuisine at this humble home in Ayutthaya.
This July, our inspectors reveal 4 new restaurants that will be part of the MICHELIN Guide Thailand.
These are the best places to enjoy Northern Thai cuisine in Chiang Mai.
Features
Get to know the art of beak to tail on a plate.
Thailand's popular rice noodles explained.
The MICHELIN Guide Inspectors have been the mainstay of the publication since 1933 and are part of its very DNA: without them, there would be no restaurant selection. Here we uncover the mysteries of this profession that arouses fascination and intrigue…
People
Get to know Canvas' colourful signature dish you will want to try.
"My dream is for Côte to be the best Western restaurant in Thailand."
In its 2022 edition, the MICHELIN Guide Thailand welcomes Cantonese cuisine to its Star selection with newly minted Yu Ting Yuan as the first and only Cantonese restaurant to be awarded one MICHELIN Star in Thailand.
Dining In
Here's a not-so-secret recipe for mouth-watering crispy pork belly.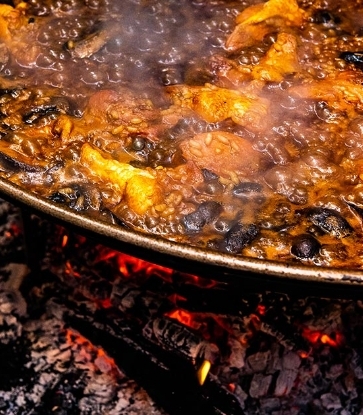 Jaleo's Daniel Lugo shares his insight into how to make this classic Spanish dish.
Travel
The MICHELIN Guide Dubai 2022 recognised 14 restaurants with a Bib Gourmand distinction. Check them out and learn what our MICHELIN Guide inspectors have to say about them.
Five new restaurants are awarded a Bib Gourmand in the MICHELIN Guide 2022 Selection. Wonder what impressed our inspectors? Let's find out.
In Siem Reap there's a rare opportunity — a chance to sleep in authentic Khmer houses, constructed long ago, transported from all across Cambodia, and reassembled with their soul and story intact at Sala Lodges.
News & Views
Celebrating its sixth anniversary, the MICHELIN Guide Singapore 2022 edition has 2 restaurants promoted to Two MICHELIN Stars and 7 restaurants newly awarded with One MICHELIN Star
A total of 101 restaurants, including 4 two-star restaurants, 18 one-star restaurants and 22 Bib Gourmand restaurants, are recommended by the MICHELIN Guide inspectors in Japan's Nara prefecture.
The MICHELIN Guide Thailand 2023 will feature Nakhon Ratchasima, Ubon Ratchathani, Udon Thani, and Khon Kaen as representative cities of the Isan Region.
Wellness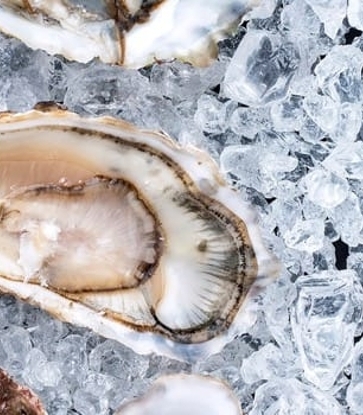 These beautiful bivalves offer a variety of vitamins and nutrients.
Prescription drugs are a surefire way to regain your health, but in Thailand, natural remedies are also an option for those in search of a quick-fix solution to minor health issues. What are your favourite foods that heal?
Thailand's year-round hot and humid conditions call for a light and refreshing dish. Consisting of herbs and vegetables that help to balance the inner workings of one's body, mieng kham ticks all the boxes for the perfect summer snack.