Magazine
Enjoy the island paradise of Phuket along with these dining privileges from Citi credit cards.
Features
Mid-Autumn Festival - Friday, 13 September 2019.
From the popular som tum Thai papaya salad to the more adventurous dishes made with tadpoles, ant larvae and fresh blood, northeastern Thailand is definitely the place to be for dishes to jazz up your palates.
You can take care of your body by being more selective about what you eat - and superfoods are a great way to start.
Dining Out
Enjoy the island paradise of Phuket along with these dining privileges from Citi credit cards.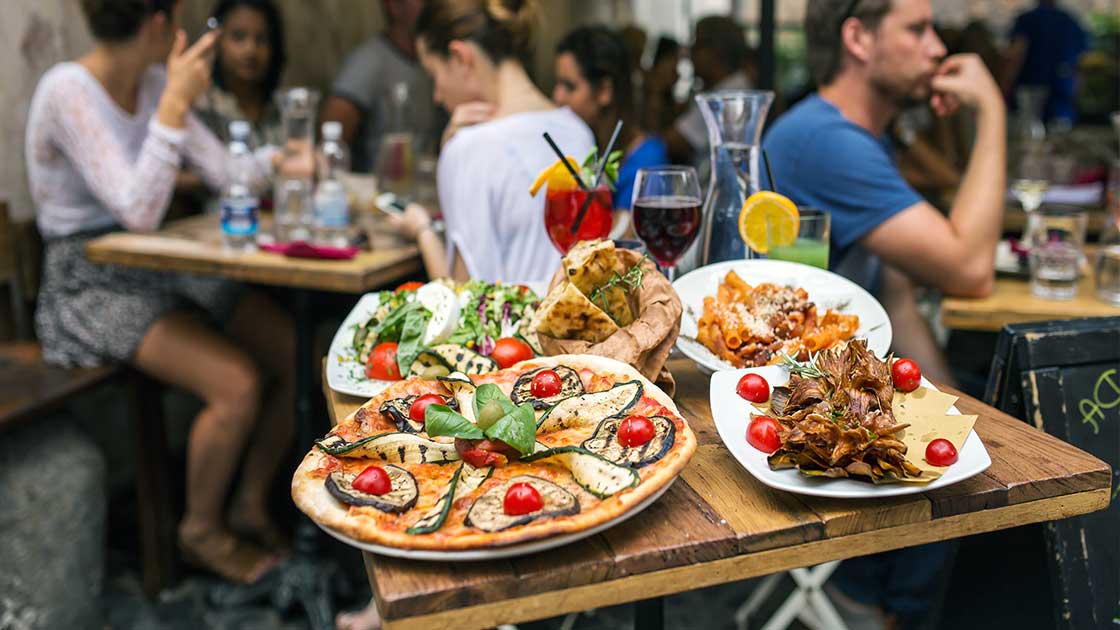 Europe is always a good idea.
Celebrate the friendship between Thailand and Italy at these selected Italian restaurants of the MICHELIN Guide Thailand 2019.
News & Views
Chef Garima Arora of Gaa (1 MICHELIN Star) and Chef Jim Ophorst of PRU (1 MICHELIN Star) set the night ablaze with a special collaboration for the third edition of the MICHELIN Guide Dining Series 2019.
The MICHELIN Guide Dining Series continues with a gastronomic French connection, featuring Savelberg (One MICHELIN Star) and J'AIME by Jean-Michel Lorain (One MICHELIN Star).
The Golden State is now home to 90 MICHELIN-starred restaurants.
People
In the first of a series of individuals who have had an impact on Thailand's evolving food and beverages scene, Khanitha Akaranitikul explains to the MICHELIN Guide Thailand how she single-handedly carved out her own pathway to success in Thailand's restaurant industry by founding one of the first standalone fine dining restaurant outside a hotel.

Roadside hawker Supinya Junsuta, better known as Jay Fai, found fame for receiving a Michelin star two years in a row, but the plucky 73-year-old still personally cooks every dish at her Bangkok stall.
Saawaan, a one-Michelin-starred restaurant in Bangkok, is breathing new life into Thai food traditions with obscure ingredients from around the country.
Travel
Driving is by far the best remedy to clear one's mind. Why not kill two birds with one stone and make the destination worth your while? Here are some MICHELIN Guide restaurants worth a trip from inner city Bangkok with enjoyable pit stops along the way.
With many Thais having some ethnic Chinese heritage, it's no surprise that China is the 5th most visited international destination for Thais travelling abroad in the 2018 Visa Global Intentions Survey.
Ranked 4th as the most visited overseas destination for Thais in a recent Visa Global Intentions study, we've listed – with the help of our inspectors – the must-eat dishes for foodies travelling to South Korea.
Dining In
Coconut milk ice cream may seem like a tricky dessert to make, but with an ice cream blender and the right ingredients, anyone can make it!
Thai food is a cinch if your kitchen is properly equipped with the tools of the trade. Here's a checklist of must-have items when cooking Thai.
In keeping with the spirit of giving this festive season, Chefs Thomas and Mathias of two Michelin Star Restaurant Sühring share a special eggnog recipe with a Thai twist.
Wellness
Thailand's year-round hot and humid conditions call for a light and refreshing dish. Consisting of herbs and vegetables that help to balance the inner workings of one's body, mieng kham ticks all the boxes for the perfect summer snack.
Subscribe to our newsletter and be the first to get news and updates about the MICHELIN Guide
Subscribe
Follow the MICHELIN Guide on social media for updates and behind-the-scene information.