Magazine
Here is how different regions celebrate Songkran in their own unique ways along with Thai summer treats you don't want to miss across Thailand.
The best of the MICHELIN Experience in your inbox
Stay on the top of the best restaurants, offers, lifestyle, and events recommended in our guide cities.
Subscribe
Features
How does the culinary world continue as the food & beverage sector must move on?
Discover the flavourful secrets of the world's famous crescent-shaped pastry.
Dining Out
Hop on a gastronomic journey rich with the flavours of Thailand.
These are newly launched menus by the talented chefs from MICHELIN-rated establishments waiting for you to try all over the town.
The story behind Thailand's latest Bib Gourmand awarded Chang-Wang-Imm The White Pagoda.
News & Views
The MICHELIN Guide has developed an international barometer to facilitate analysis of the impact of the Covid-19 crisis on Michelin Starred restaurants.
Among a total of 69 MICHELIN-starred restaurants in Hong Kong and 18 starred restaurants in Macau, 2 restaurants newly receive Two Stars and 8 restaurants receive One Star.
Despite the ongoing crisis facing restaurants, the 2021 edition of the MICHELIN Guide reaffirms the resilience, excellence and vibrancy of the French fine dining scene, with many talented young chefs coming into their own across the country. AM par Alexandre Mazzia in Marseille honored with its third Star ; another 54 restaurants earn their first Star ; 33 more restaurants committed to sustainable gastronomy awarded a MICHELIN Green Star
People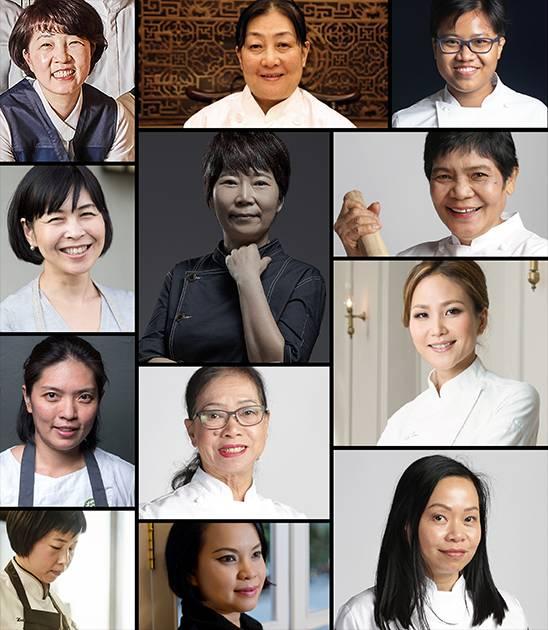 They overcame poverty, cancer and self-doubt to pursue their passion for the food business. We celebrate their stories.
Talking Thai flavours with a Thai royal.
Thailand's first winner of the MICHELIN Guide Service Award Presented by the Tourism Authority of Thailand : Guillaume Barray.
Dining In
Enjoy MICHELIN-rated meals anywhere from these 10 restaurants.
We'd never knock a cold beer and lap tot combination, but there's a whole wonderful wine-and-Thai food world out there waiting to be uncovered. Here, we talk to the pros on how to navigate it.
Travel
Here is how different regions celebrate Songkran in their own unique ways along with Thai summer treats you don't want to miss across Thailand.
Country boy chef Thanintorn "Noom" Chantharawan of one MICHELIN-Starred CHIM By Siam Wisdom shares with us the delicious insights of a night market in Nakhon Pathom, his beloved hometown.
Dive deep into the history of your favorite things to eat and drink at these food museums around the world.
Wellness
Prescription drugs are a surefire way to regain your health, but in Thailand, natural remedies are also an option for those in search of a quick-fix solution to minor health issues. What are your favourite foods that heal?
Thailand's year-round hot and humid conditions call for a light and refreshing dish. Consisting of herbs and vegetables that help to balance the inner workings of one's body, mieng kham ticks all the boxes for the perfect summer snack.
Subscribe to our newsletter and be the first to get news and updates about the MICHELIN Guide
Subscribe
Follow the MICHELIN Guide on social media for updates and behind-the-scenes information