R-Haan
131 Soi Sukhumvit 53, Vadhana, Bangkok, Thailand
2,212 - 2,612 THB • Thai
R-Haan
131 Soi Sukhumvit 53, Vadhana, Bangkok, Thailand
2,212 - 2,612 THB • Thai
MICHELIN Guide's Point Of View
Inspired by an old Thai poem "Nai Nam Mi Pla Nai Na Mi Khao" (In the river, there are fish; In the rice field, there is rice), R-Haan aims to reflect the way in which food has influenced Thai people and culture. Relax in the lounge with a cocktail before entering the main dining room, or book the private room for up to 20 guests. Food is authentically Thai, offering both regional and royal cuisine, using ingredients from all over the country.
Show More
Show Less
n Two MICHELIN Stars: Excellent cooking, worth a detour!
ô Very comfortable restaurant
Related Reads
Bid farewell to instant noodles. These MICHELIN Starred restaurants are ready to deliver world-class dishes to your door.
Enjoy MICHELIN-Starred meals all year round with Citi as your preferred dining partner.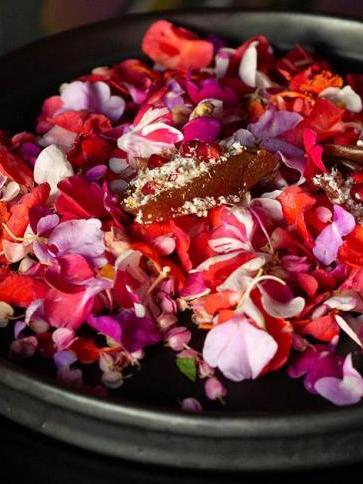 Every day is Valentine's Day when you're in a happy relationship, but on 14 February, see – and savour – what the day of love means to the top chefs in town.
Subscribe to our newsletter and be the first to get news and updates about the MICHELIN Guide
Subscribe
Follow the MICHELIN Guide on social media for updates and behind-the-scenes information