Sühring
10 Soi Yen Akat 3, Bangkok, 10120, Thailand
3,500 - 5,500 THB • European Contemporary
Sühring
10 Soi Yen Akat 3, Bangkok, 10120, Thailand
3,500 - 5,500 THB • European Contemporary
MICHELIN Guide's Point Of View
Home to the talented Sühring twins is this restored 1970s villa surrounded by tropical gardens. You can sit in the Dining Room or the Winter Garden, but the prized seats are at the counter in the kitchen. Their grandparents introduced them to traditional German techniques like fermenting, pickling and curing and the beautiful dishes on the 'Sühring Erlebnis' menu are intricate and at times playful. The wine list focuses on biodynamic and organic producers.
Show More
Show Less
n Two MICHELIN Stars: Excellent cooking, worth a detour!
ó Comfortable restaurant; one of our most delightful places.
Related Reads
"Chef Chats Thailand" is a miniseries that takes you on a delicious journey through Central Thailand with 12 chefs from MICHELIN-Starred restaurants.
Enjoy MICHELIN-Starred meals all year round with Citi as your preferred dining partner.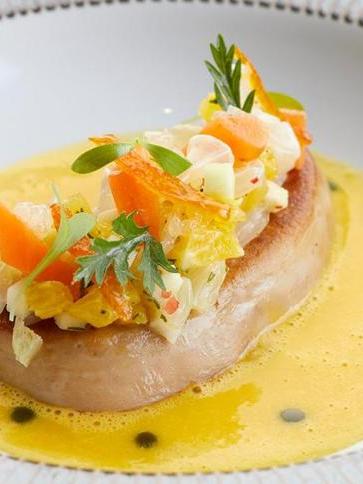 'Tis the season to celebrate the end of the year with special Christmas/NYE menus at MICHELIN Starred-Restaurants 2020!
Subscribe to our newsletter and be the first to get news and updates about the MICHELIN Guide
Subscribe
Follow the MICHELIN Guide on social media for updates and behind-the-scenes information