MICHELIN Guide Thailand 2020
Indus
71 Soi Sukhumvit 26, Bangkok, 10110, Thailand
450 - 1,500 THB • Indian
MICHELIN Guide Thailand 2020
Indus
71 Soi Sukhumvit 26, Bangkok, 10110, Thailand
450 - 1,500 THB • Indian
MICHELIN Guide's Point Of View
Drawing inspiration from the Moghul cuisine of northern India, dishes show judicious spicing, use quality ingredients, and have good depth of flavour. Outstanding kebabs and perfectly cooked naan are just some of the highlights. Spices are ground daily in-house, great use is made of the charcoal tandoor and vegetarians are well catered for. Indian artwork adds appeal to the lived-in feel of the 1960s house; the terrace overlooks a manicured lawn.
Show More
Show Less
‹ The MICHELIN Plate: Good cooking
ó Comfortable restaurant
Related Reads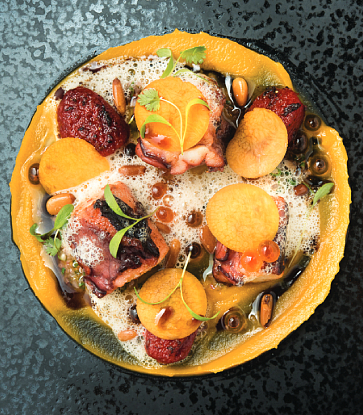 These restaurants offer a globetrotting taste experience without ever having to pack your bags.
Craving something exotic? Here is an East to West world tour of gourmet delights across metropolitan Bangkok.
Masters of their cuisines: some of Thailand's top chefs share with us which are the tools they can't live without.
Subscribe to our newsletter and be the first to get news and updates about the MICHELIN Guide
Subscribe
Follow the MICHELIN Guide on social media for updates and behind-the-scenes information