When we talk about cooking with alcohol, Thai food does not usually spring to mind. It is more common to find this technique in Western or Chinese kitchens where alcohol is used in sautés, marinades, and sauces, such as those served with steaks. Even in different types of roasts, it will enhance and smoothen flavours. Whether it's wine, brandy, sake, beer, rum, or other spirits, you can create delicious dishes as long as you know its components and characteristics and have a deep understanding of which ingredients pair best with what types of alcohol.

Thai food has bold flavours, full of heat and spices, so nothing can match and complement that combination as well as a Thai spiced rum like Mekhong, which has its own distinct fragrance and taste. Comprising over 46 different herbs and spices from Thailand and East Asia, this rum is an ideal addition to Thai dishes to augment the herbal aromas and spiciness.

Here we highlight three iconic Thai dishes spruced up with Mekhong by three masterful chefs from three MICHELIN-recommended restaurants: Chef Nooror Somany Steppe, founder of the world-famous authentic Thai restaurant Blue Elephant (MICHELIN Plate, MICHELIN Guide Thailand 2021), takes on drunken beef; Chef Wongwich "Ack" Sripinyo from Sri Trat (MICHELIN Plate, MICHELIN Guide Thailand 2021), highlighting food from Eastern Thailand; and Chef Pilaipon "Toy" Kamnag of Saneh Jaan (One MICHELIN Star, MICHELIN Guide Thailand 2021). They share their secrets on cooking with rum so that you can spice up your Thai dishes with new flavour dimensions straight from your kitchen.



Chef Steppe making her bold, flambéed drunken beef. (© Blue Elephant)
Thai rum enhances and brightens flavours
When it comes to using liquor in Thai food, Chef Steppe said she thinks of boldness and brightness. And because Thai rum is known for its aromatic herbs, she chose the spicy Phad Khi Mao Nuea Flambé (Drunken Beef Flambé), a dish featuring only fragrant Thai herbs. Adding the Western flambé technique increases its umami and smoothness. And even though a Thai dish like phad khi mao is already bold and spicy, flambéing with liquor enhances and rounds out all the flavours of the herbs and spices even more. Served with betel nut leaves as an accompaniment with your favourite beverage or with some hot steamed rice will add to the authentic Thai deliciousness.

Chef Steppe's first delicious secret is to pound fresh herbs with a mortar and pestle to release the most aromas. As for the flambé, she insisted that you could start with medium heat to fry the meat. After adding the meat, season with fish sauce and palm sugar, then sprinkle chopped bergamot leaves for a tangy fragrance. Once the meat is cooked, increase to high heat and add the Mekhong for more umami. With enough practice, your flambé technique will create flames engulfing the whole pan. However, don't forget to quickly stir and tilt the pan for even flame coverage. She recommended using brisket that cooks well without being too dry or hard. Plate servings with a side of betel or cabbage leaves, cashew nuts, and lime slices. A spiced rum cocktail will go superbly with this dish.

Chef Sripinyo with his kaeng nok luk kluai enhanced with Thai spiced rum. (© Anuwat Senivansa Na Ayudhya / MICHELIN Guide Thailand)
Know the liquor, match the flavour
Other than flambéing, it can be hard to believe that a Thai curry such as kaeng nok luk kluai can be prepared with spirits as well. Chef Wongwich "Ack" Sripinyo of Sri Trat offered an interesting historic tidbit about this dish. Kaeng nok luk kluai is a jungle speciality from Eastern Thailand that traditionally called for wild or water fowl native to the region. Today, chefs use duck, pigeon, wild boar, or beef, and Chef Sripinyo chose kaeng nok luk kluai because he doesn't want it to be lost to history. This dish is unique to this region's culinary heritage, cooked in a pot until the liquid is almost fully reduced, which is what the locals there consider a "kaeng".

"This dish speaks to the character of the people from the East. It perfectly represents Eastern food, which is not, as many people think, just sweet. This cuisine greatly respects each ingredient's flavours. And for every meal to be complete, it requires each dish to have its own flavour, distinctive from the others. Sweet dishes are sweet, sour dishes sour, and spicy dishes must be seasoned to taste."



You can ask for this dish at Sri Trat. (© Anuwat Senivansa Na Ayudhya / MICHELIN Guide Thailand)
For his kaeng nok luk kluai, Chef Sripinyo selected special ingredients, including 30-day aged Thai wagyu beef, unripened bananas, and unlaid eggs, as well as Eastern favourites like green peppercorns, coconut water, and Saen Tung jungle curry paste, which uses over 20 herbs. These all perfectly match the intense spiced rum flavours in Mekhong that's been infused with cardamom and cloves for seven to ten days.

To prepare, start by putting beef fat in a pan over medium heat, then add the red and Saen Tung jungle curry pastes and fry until fragrant. Next goes the bananas, followed by the beef, and cook until the curry pastes cover the meat. Then add the coconut water, and continue stirring as you turn up the heat before adding the green peppercorns and eggs. Let coconut water reduce by half then season.

The last step is adding the Mekhong to dial up the deliciousness. Use a high heat to burn away the alcohol, leaving the spiced rum aromas to increase the dish's fragrance and flavours, and for even more tender beef.

"The secret to cooking with alcohol is to really know the liquor you're using. For example, Mekhong is made using sugar cane and has a distinctive herbal aroma, so it goes well with ingredients like red meat and with hot, spicy dishes. When cooking with alcohol, you have to watch the bitterness. Some types of liquor will make the dish too bitter if the heat is not hot enough. This may create a bitter aftertaste, but at the same time, a little bitterness will brighten other flavours, especially in Thai food. This is why you can use alcohol when cooking Thai food, especially spirits with fragrant herbs."

Rib-eye Stir-fried in Green Curry with accompaniments using coconut-based curry paste from Chef Kamnag of One MICHELIN Starred Saneh Jaan. (© Anuwat Senivansa Na Ayudhya / MICHELIN Guide Thailand)
Appealing Thai herbs blend with spiced rum
Another type of dish that always leaps to mind when thinking about Thai food is coconut-based curries. Chef Pilaipon "Toy" Kamnag of Saneh Jaan chose the enticing green curry, possibly the most famous Thai dish. However, the Saneh Jaan version is a reduced green curry that is more like a sauce.

"Rib-eye Stir-fried in Green Curry" is a signature dish featuring premium rib-eye stir-fried with green curry paste. Chef Kamnag revealed her secret to this delicious dish that is homemade curry paste she pounds together herself using a mortar and pestle from Bang Saen in Chonburi Province for a clean, crisp aroma from the herbs. Begin by stir-frying the curry paste until fragrant, then add the rib-eye and pea aubergines along with freshly squeezed coconut milk. Reduce until there's minimal liquid and season. The finishing touch is the Mekhong, which enhances and brightens the aromas and flavours of the Thai spices in the green curry paste. This is one of the charms of Thai spiced rum that blends so well with Thai cuisine, especially the dishes based around Thai herbs and spices. A high heat will infuse the rum's flavours even further, increasing the herbal aromas as well as the charms of Thai food even more.

If you would like to add another dimension to your cooking, grab a nearby beverage for seasoning, and with a little imagination, who knows, you may create a new dish on the level with these renowned innovative chefs.

#Mekhong #PremiumThaiSpicedRum


This content was brought to you by Mekhong, Official Supplier of the MICHELIN Guide Bangkok 2021. Read more about Mekhong on Facebook: Mekhong Global



FURTHER READING: 5 Tips For Making Awesome Rum Cocktails



Hero photo: © Anuwat Senivansa Na Ayudhya / MICHELIN Guide Thailand, Blue Elephant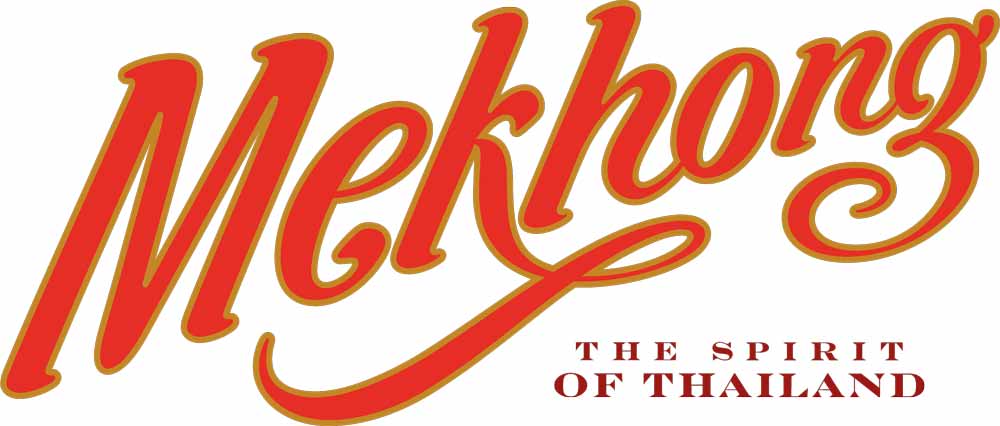 This post is brought to you in partnership with Mekhong