Chef Riley Sanders of Canvas (One MICHELIN Star, MICHELIN Guide Thailand 2021) cemented his stellar reputation by transforming locally sourced ingredients from all over Thailand into masterful culinary creations with his modern techniques. And every dish plated with artistry.

Sanders recently revealed to us that he has been applying his creativity to other pursuits since lockdown. So, we challenged him to create his own signature cocktail featuring Mekhong, premium Thai spiced rum, and collaborating with Noppasate "Depp" Hirunwathit, mixologist at the Rabbit Hole, Canvas' sister cocktail bar.

Chef Riley Sanders of Canvas. (© Anuwat Senivansa Na Ayudhya / MICHELIN Guide Thailand)
Drinking in the flavours

"Actually when I go to a bar, I don't order. I'll just ask them to make whatever they want. I want whatever the bartender is excited about. It's like if someone comes to my restaurant, they want to have whatever I'm making special that day," explains this American chef when asked how he selects his drink.

No novice when it comes to cocktails, you can often find him discussing ingredients and flavours with bartenders at cocktail bars near Canvas in Thong Lo. "When I think of rum, I think of tropical fruits like pineapple and coconut. This is what I based my cocktail idea on."



The chef prepared fresh nutmeg from Phatthalung, mint, and safflower for this creation. (© Anuwat Senivansa Na Ayudhya / MICHELIN Guide Thailand)
The cocktail concept

Perhaps because travelling has been discouraged during this pandemic, Riley dreamt of a beverage he could enjoy on a beach holiday. "I think about flavours that transport you to somewhere relaxing. Tropical flavours and spiced rum become the inspiration.

"When I think of the taste of coconut and mint, it reminds me of chilling at the beach in the summer. But rum is the main flavour. Then I go to nutmeg because it complements the vanilla and cinnamon in the rum. I also think mint goes well with Mekhong, and safflower adds a unique touch. Then the coconut cream," the American chef details the various ingredients as he conceives his creation.

It should go without saying that he would apply his same unique artistry as with his imaginative plates at Canvas. "I want to use cocktail garnishes in a way I've never seen before. Typically, it's just slices of dried or fresh lemons or limes. Or maybe some flowers. But I'd like to use my brushes in the glasses, like I do on the plates here at Canvas.

"So, I decided to use these flavours and this presentation. And when it all came together, I was not disappointed," continued Sanders, proud of his cocktail creation.

"It was a 10 out of 10. Exactly what I wanted."


Riley shows off his signature brushing skills. (© Anuwat Senivansa Na Ayudhya / MICHELIN Guide Thailand)
Challenges and dreams, swirling in a glass

The 31-year-old chef had a distinct vision for this cocktail featuring Mekhong. "I wanted to paint the glass with each ingredient -- mint, nutmeg, safflower, and coconut. Then pouring the drink in would create an interesting effect." And to ensure the cocktail was as perfect as possible, this gourmet chef asked Rabbit Hole's expert mixologist Hirunwathit on how best to complement spiced rum flavours.

"Mekhong is a spiced rum with notes of cinnamon and other spices. When I saw the mixers and garnishes Riley wanted to use, I could see how well it would all suit the spiced rum flavours," recalls Hirunwathit.

A distinctive cocktail in the making. (© Anuwat Senivansa Na Ayudhya / MICHELIN Guide Thailand)
"Because Mekhong is Thailand's premium spiced rum, I decided to introduce Thai rice into the mix with Riley's ingredients. I thought the drink could use an extra added touch. So by combining rice flavours with Riley's ingredients and Mekhong, we get a true taste of Thailand."

Hirunwathit then explained the challenges with realising Sanders's vision.

"Riley expresses his imagination by painting, and, to create his signature colours in the glass, he would need to use purées. The problem would be that when the drink is poured in, the purées would dissolve right away. So, I suggested he chill the glass in the freezer first, then paint on the purées, and then put the painted glass back into the freezer. This way, his artwork is set on the glass before pouring in the cocktail."

Hirunwathit added a tart tang by fermenting rice water for four days with vinegar instead of lemon. This was so it wouldn't disturb the purées' colours or the Mekhong's flavours. Then he added some cinnamon to enhance the spice notes.



A little glitter adds sparkle to Rabbit on a Canvas. (© Anuwat Senivansa Na Ayudhya / MICHELIN Guide Thailand)
Rabbit on a Canvas

"Talking to Riley gave me the idea of this cocktail's flavour. It's light and refreshing, with a surprising tart twist, not from lemons, but from the fermented rice water. Also, we were using ingredients effectively and sustainably for an added bonus. Riley's ideas were good. I helped enhance it. And the results were even better than expected."

On an ice-cold martini glass, the chef's artistic imagination takes shape as he paints on brightly coloured purées made vibrant through filtration. Yellow from safflower, green from fresh mint, orange from Phatthalung nutmeg, and white from freshly squeezed coconut cream.

"We puréed fresh, nutmeg from Phatthalung, and the safflower purée adds an interesting bitterness. Often you add bitters to enhance a cocktail's flavour, so that's the same here, except with candied safflower. It's refreshing and more fruity, and it really matches the cinnamon and vanilla," says the chef. "I've used these ingredients before in my dishes, but I've never combined them together like this."

Sanders puts his touch on mixology. (© Anuwat Senivansa Na Ayudhya / MICHELIN Guide Thailand)
Besides looking beautiful, this cocktail has delicious dimensions to discover. "As the liquid is poured into the glass, the purées slowly dissolve into the Mekhong mix, creating its own appealing flavours and aromas," adds Hirunwathit.

When sipping this cocktail, Chef Sanders wants to evoke the feeling of being at the beach, relaxing in a hammock, listening to the sound of the waves. And this is how the cocktail "Rabbit on a Canvas" came to be.

"Rabbit on a Canvas" a vibrant Mekhong cocktail, conceived in a chef's imagination, finished with a mixologist's flair. (© Anuwat Senivansa Na Ayudhya / MICHELIN Guide Thailand)
For anyone interested in learning how to craft creative cocktails like a pro or how to garnish drinks with panache, Mekhong has launched the website, Bar Upskill by Mekhong Mixology. Take free courses to learn new skills or hone your techniques to serve drinks like a professional mixologist. Find out more at barupskill.com

#Mekhong #PremiumThaiSpicedRum #Cocktails #ค็อกเทล


This content was brought to you by Mekhong, Official Supplier of the MICHELIN Guide Bangkok 2021. Read more about Mekhong on Facebook: Mekhong Global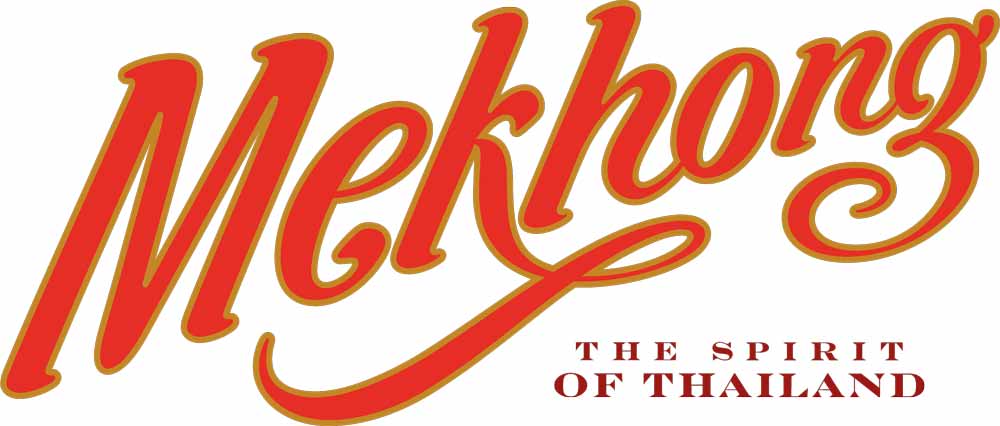 This post is brought to you in partnership with Mekhong