Magazine
Atomix and Blue Hill at Stone Barns join the two-star ranks in the 15th edition.
The best of the MICHELIN Experience in your inbox
Stay on the top of the best restaurants, offers, lifestyle, and events recommended in our guide cities.
Subscribe
People
We get the world's most celebrated chefs to recall what it was like when they got their very first MICHELIN stars.
The Kikkō chef talks respecting the product, leadership and happiness.
At only 33 years old, the pastry chef of Alain Ducasse au Plaza Athénée is a force to be reckoned with.
Features
One of the Latin America's famed exports is its slow-aged, sugar-free rum from Flor de Caña.
There's no need to relegate sweet wines only to the end of your meal.
Dining Out
Diners can now choose a completely vegetarian offering at the lauded chef's eponymous two-MICHELIN-starred restaurant in NYC.
Aspirations of Eleven Madison Park and Del Posto alums are as high as the top floors of their 70 Pine Street location in lower Manhattan.
Expect an expanded bar with its very own menu.
Dining In
One of the dishes from chef Dale Talde's Goosefeather in Tarrytown, New York.
Lupa's James Kelly and Aldea's George Mendes give us the inside scoop on the flavor-packed fish.
Try your hand at this two-MICHELIN-starred spiritfree cocktail at home.
Travel
We asked a few local chefs for some recommendations—here's how to make the most of your 48 hours.
Eat and drink your way through The Big Easy with Chicago-based chef Noah Sandoval.
It's not just about the food—it's about the experience.
News & Views
Atomix and Blue Hill at Stone Barns join the two-star ranks in the 15th edition.
A grand total of 133 Bib Gourmands are featured in the 15th edition.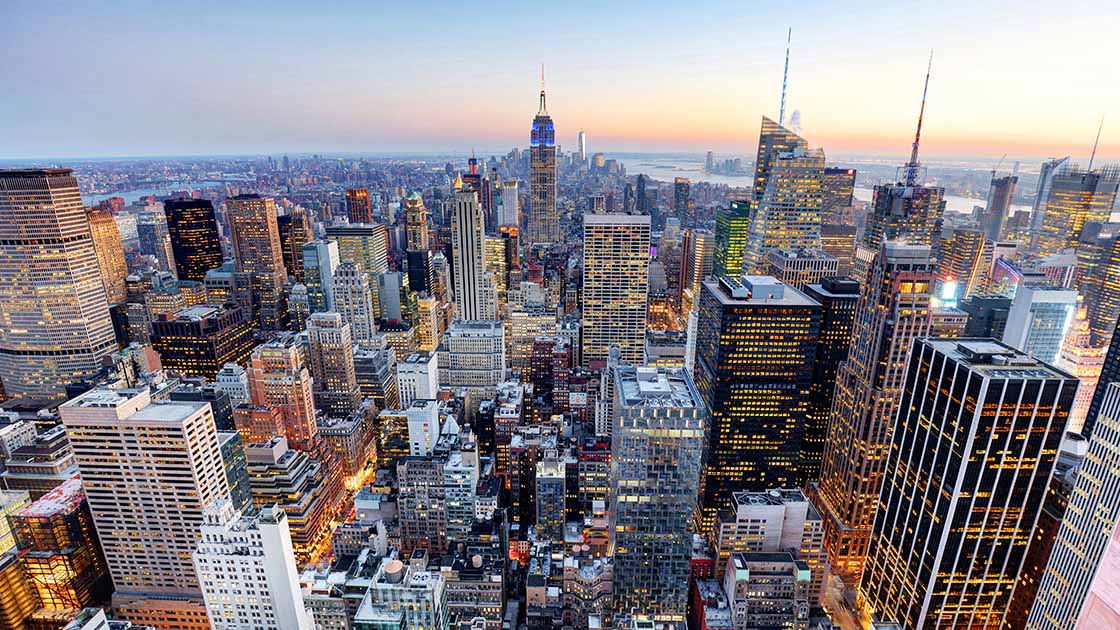 The prestigious red guide is celebrating its 15 year milestone in the Big Apple in a big, big way.
Wellness
Here are the basics you need to know about how carbohydrates affect your body and what foods supply them.
When it comes to the food of the future, insects might just be the next 'bug' thing.
These beautiful bivalves offer a variety of vitamins and nutrients.
Subscribe to our newsletter and be the first to get news and updates about the MICHELIN Guide
Subscribe
Follow the MICHELIN Guide on social media for updates and behind-the-scenes information