It's not every night that chefs and their teams get to enjoy an evening at the baseball stadium. However, last night, all of Florida's top talents came together at LoanDepot Park (home to the Miami Marlins) for 2023's MICHELIN Guide Ceremony. The first North American celebration of the year, the venue provided the ideal setting for everyone to mingle with Bibendum and take in the scene-stealing setups provided by Miami, Orlando, and Tampa. On-site photo booth with a swing? Check. Local cigar roller? Done. However, as the chefs started to arrive—in style and sustainably thanks to Lucid Motors—they took in the views of the Miami skyline and were ready to take it all in. Popping by the Rémy Martin Opulence table and enjoying a glass of XO was co-emcee of the evening Gio Gutierrez, while fellow emcee, Nia Renée Hill sampled Kally, the California-based, non-alcoholic magical wine elixir. Bites from Miami One Star Boia De and Tampa's bistroBT, caviar from Petrossian, were complemented by delectable drinks from Basil Hayden, Eira, Nordes, and Monticello wine (a Rioja, specifically which paired effortlessly with the Cinco Jotas ham). Also getting the crowd hyped up for the forthcoming Distinctions was the Facebook Live watch party where One Star Cote Miami's Simon Kim and David Shim shared what they love about Florida's gastronomic scene and how they see it evolving over the coming years. But as the sun was setting, chefs including Alain Verzeroli, Juan Manuel Barrientos, and Akino and Jamila West took their spots for the main event.
Welcoming everyone to the Sunshine State were Visit Florida's chief executive officer Dana Young joined on-stage by president and CEO of Greater Miami, David Whitaker followed by Dipika Hernandez from Visit Orlando with Santiago Corrada, president and CEO of Visit Tampa Bay. But stealing the show was MICHELIN Guide International Director Gwendal Poullennec who sent a video message conveying how excited the Inspection team was to dive into Florida's far-reaching and varied gastronomic scene.
As Chefs including Christina Theofilos of Bib Gourmand Psomi, Sebastian Vargas of One Star Los Felix, and Jeremy Ford of One Star Stubborn Seed (and recently opened Beauty & the Butcher) nabbed their jackets and Stars, the evening's mood was decidedly joyous. And while others enjoyed the haute cars and equally haute cuisine, the message of the night was about community and championing each other. The big news of the night came out of Tampa which saw One Stars doled out to Koya, Lilac, and Rocca bringing the entire stadium to roaring heights (and cheers) with chefs from all destinations applauding with enthusiasm and verve.
However, it wouldn't be a party without a tipple and some snacks afterwards and the crowd quickly migrated to hotspot Cote. Some chefs including Lilac's Matthew Braden—he took this year's Service Award—arrived via Lucid, but all snapped up the highly glossy and super compelling journal from co-host Secret Menu. Inside, everyone from Miami's unofficial mayor David Grutman (joined by wife Isabela Rangel Grutman in Balmain) to tennis ace Riley Opelka let their hair down and partied late into the night grooving to beats spun by DJ Irie, taking in the fire dancers, and of course, nibbling on some haute Korean steak. Truly a feast for all the senses and of things to come.
---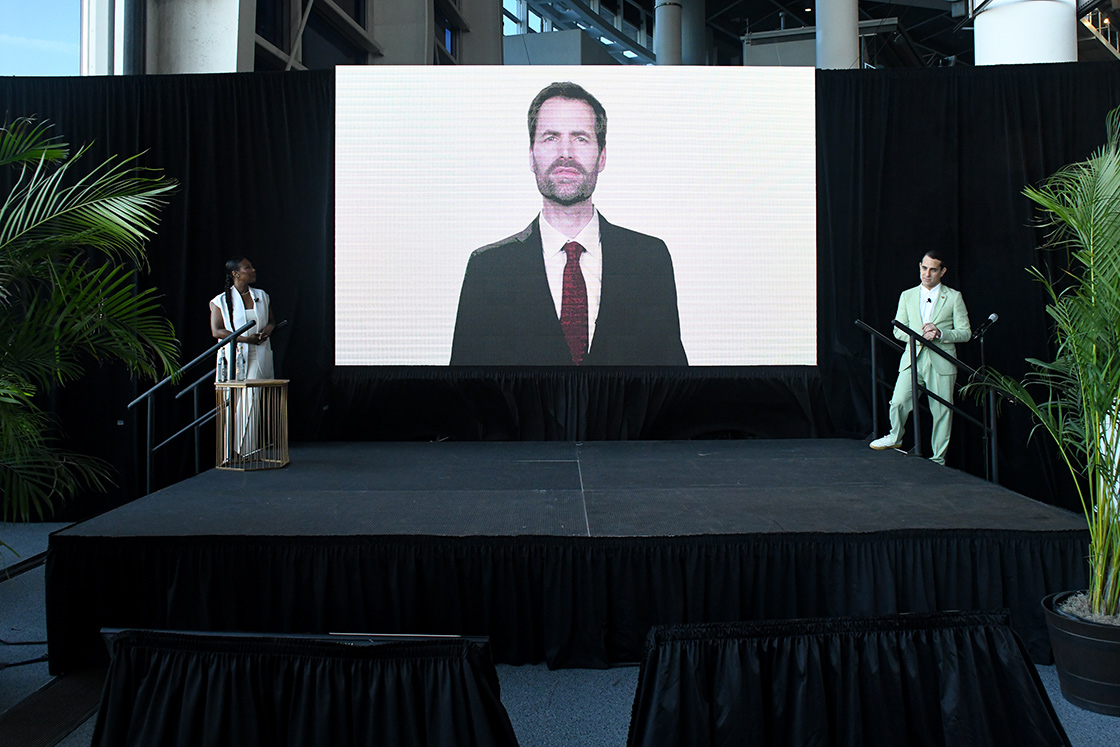 ---
---
---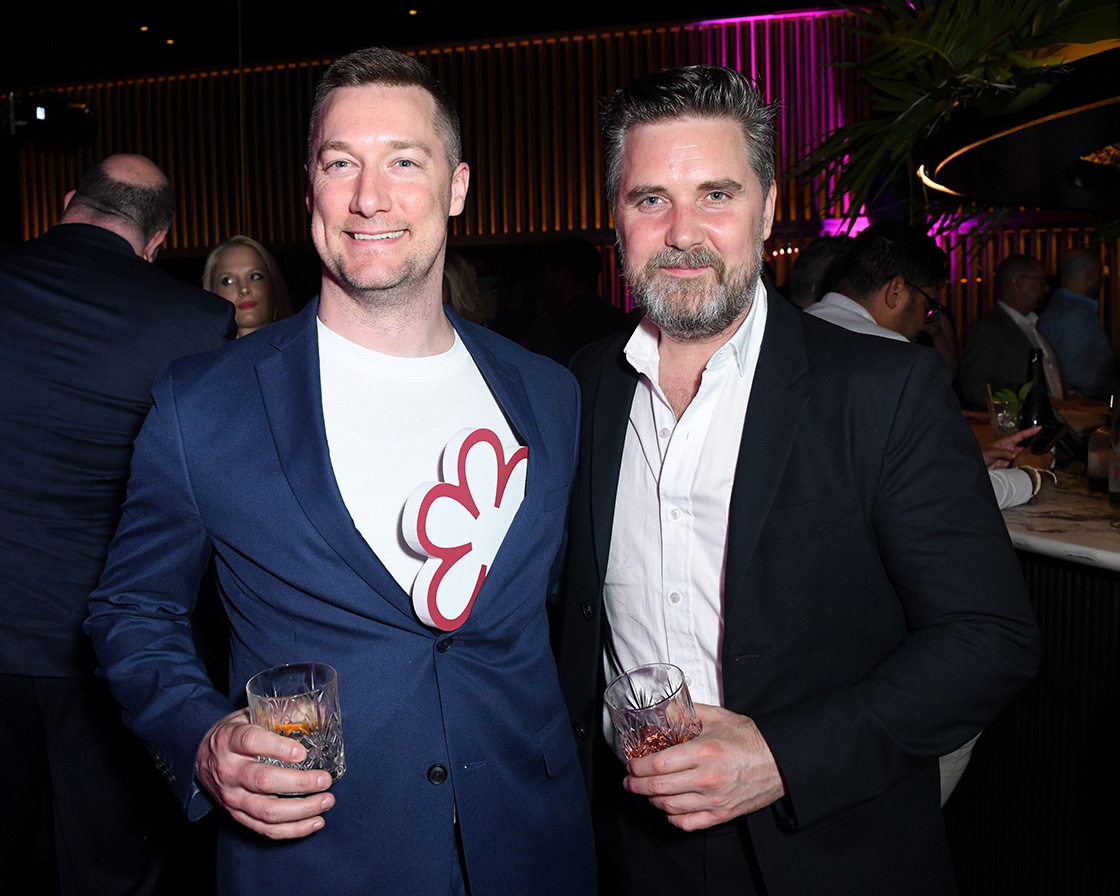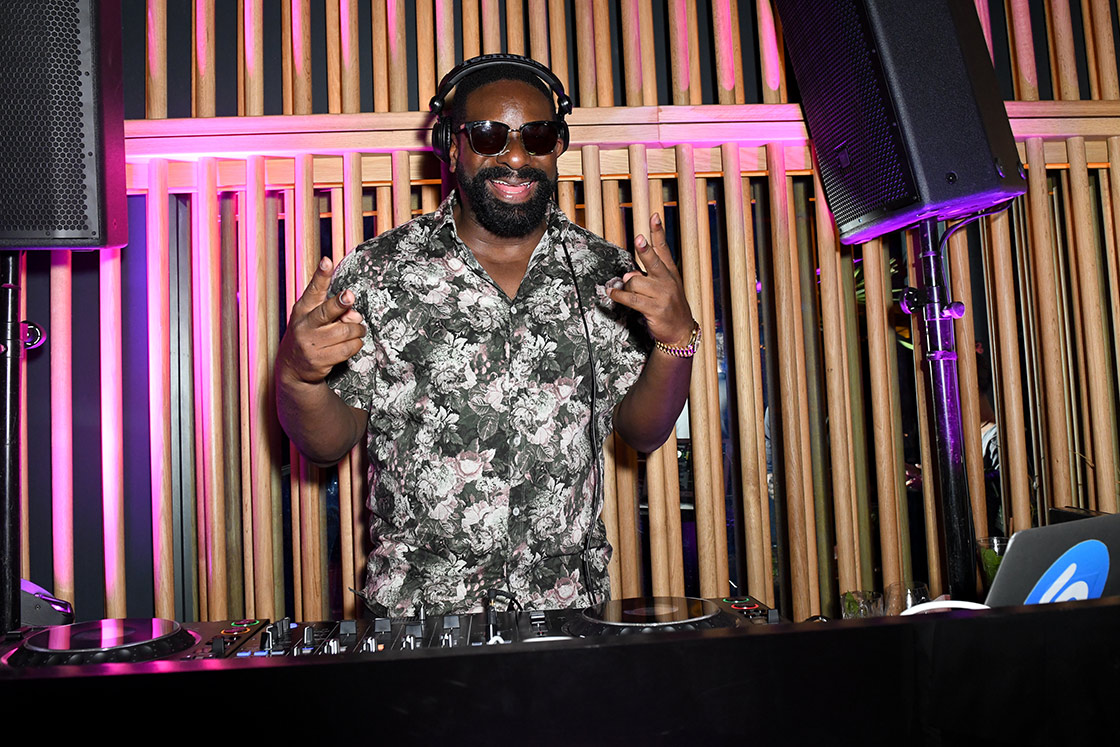 Hero image: Joe Schildhorn/BFA.com
All images: Joe Schildhorn/BFA.com
---