New York City is America's melting pot and with such a diverse populous comes incredibly delicious food. Starting today, July 24th, and running through August 20th, New York City Restaurant Week 2023 celebrates the some of the city's hautest boîtes offering diners special menus at discounted prices. And did you know that more than 40 MICHELIN Guide spots are participating this year? So, take a seat, grab a pencil, and plan out where to eat (and stay) in the five boroughs during the dog days of summer.
---
Brooklyn
Tanoreen (Bay Ridge)
Cuisine: Middle Eastern
This warm Middle Eastern Bib Gourmand is tucked into an unassuming Bay Ridge corner and run by Chef/owner Rawia Bishara and her daughter.
Inspector notes: "Meals graciously commence with pickled vegetables and za'atar-dusted flatbread and are followed by a tableful of unique plates brimming with flavors and colors. Come hungry or armed with friends."
Victor (Gowanus)
Cuisine: Mediterranean
This Mediterranean beau arrives in Gowanus, courtesy of well-known chefs, Ian Alvarez and Ryan Angulo. A pink exterior and front door flanked by frosted globe sconces signals the entry. Inside, find high tops, a marble bar set aglow from beneath, and green leather banquettes.
Inspector notes: "This is cooking that optimizes the wood oven and is best enjoyed with a friend. Dishes are seasonal, adopt a modern approach, and harness bold flavors with modest platings. Take a gander at the eclectic wine list."
LORE (Park Slope)
Cuisine: Contemporary
Welcoming with just the right amount of buzz, Lore embodies the perfect neighborhood spot—if your neighborhood happens to be sophisticated Park Slope. Run by chefs/partners Jay Kumar and John Kim, this unique corner storefront at the base of a residential building delivers creative, highly enjoyable Indian-infused and American fare.
Inspector notes: "The food is certainly the star, but the poetic cocktail list is worth more than a cursory glance."
Stay nearby:
There was a time when the Ace Hotels were strictly a Pacific Northwest phenomenon, and eyebrows were raised when they began work on a hotel in New York's once-neglected NoMad neighborhood. But now the Ace Hotel New York feels like the flagship of this often-imitated hip hotel chain. Not only has it put this stretch of Broadway back on the map, it's also got the kind of multi-purpose public space — co-working space by day, after-work drinking spot in the evening, and a full-fledged nightlife venue featuring DJs or live music as the hours tick by.
Collective Governors Island offers the sort of grown-up summer-camp experience you'd ordinarily drive to the Catskills to find, accompanied by live entertainment and cocktails on the Sunset Terrace. Tents feature air conditioning, en suite bathrooms, Frette robes, and high-end bath products, and the top-end Outlook Shelter is a cabin-like structure with an indoor soaking tub facing the Statue of Liberty.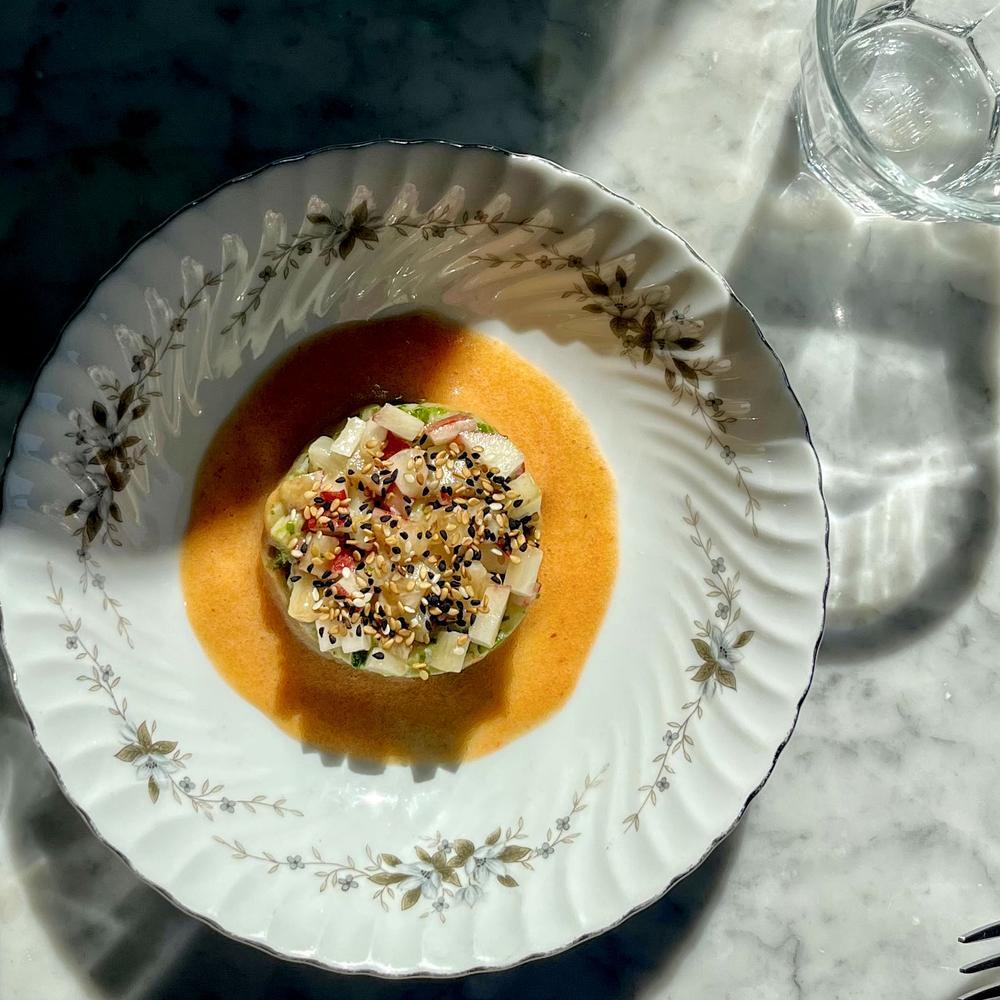 Dylan Wells/Victor
Collective Governors Island
Tong (Bushwick)
Cuisine: Thai
One of the first questions a server here will ask is whether you like spicy food. Answer truthfully because this Thai kitchen does not hold back when it comes to those fiery chilies, which seem to find their way into every corner of the menu. It's all part of the allure at this sleek dining room, built out of concrete warehouse floors and rustic metal walls accented with flecks of gold.
Inspector notes: "The space is indeed a welcome hangout, where friends can crowd their table with a host of small plates, or kub klaem. Highlights like fried banana blossoms with cucumber relish, or crispy rice with fermented pork sausage and shallots deliver a whirl of textures and sharp flavors."
KRU (Greenpoint)
Cuisine: Thai
Husband-and-wife Chefs Ohm Suansilphong and Kiki Supap are behind KRU, which is Thai for "guru." Indeed, you will get a lesson in traditional Thai dishes albeit ones that have been spruced up in a decidedly contemporary way. Sleek and airy, the interior is equally of-the-moment with exposed brick walls and ductwork along with cement tiled floors.
Inspector notes: "First up? An invigorating salad of multi-colored cauliflower "pla" dressed in chiles, lime and fish sauce. Khai phra arthit, or a rice omelette that is equal parts fluffy and dense, is further proof that the simplest ingredients often are best."
Kokomo (Williamsburg)
Cuisine: Caribbean
In contrast to its reputation, this hip and popular rookie sits on a quiet corner of Kent Avenue. Steps away from the waterfront, it isn't as beloved for its views as it is for its uplifting vibe, set by Owners Ria Graham and husband, Kevol. Weather permitting, sit outside, groove to the DJ's beats, and devour a Kokolada pineapple rum cake. Sound like bliss? It is.
Inspector notes: "This is cooking that pans the Caribbean and the kitchen team infuses it with unique twists. Yard-long flatbreads, like the rasta pasta, are a favorite, thanks to the presence of shrimp, Jamaican callaloo, and plantain. Other hits include the vegetarian whole-roasted cauliflower in cashew sauce seasoned with allspice."
Stay nearby:
In Williamsburg, whose rare high-rise buildings tend towards the nondescript, the William Vale is an immediate eye-catcher. The building, by Albo Liberis, is unmistakable, and with an exterior like that, you expect big things from what's inside. And, in what has to be considered a leap forward for the Brooklyn hotel scene, the William Vale delivers — Williamsburg's finally got the modern-luxe boutique hotel it was always destined to have.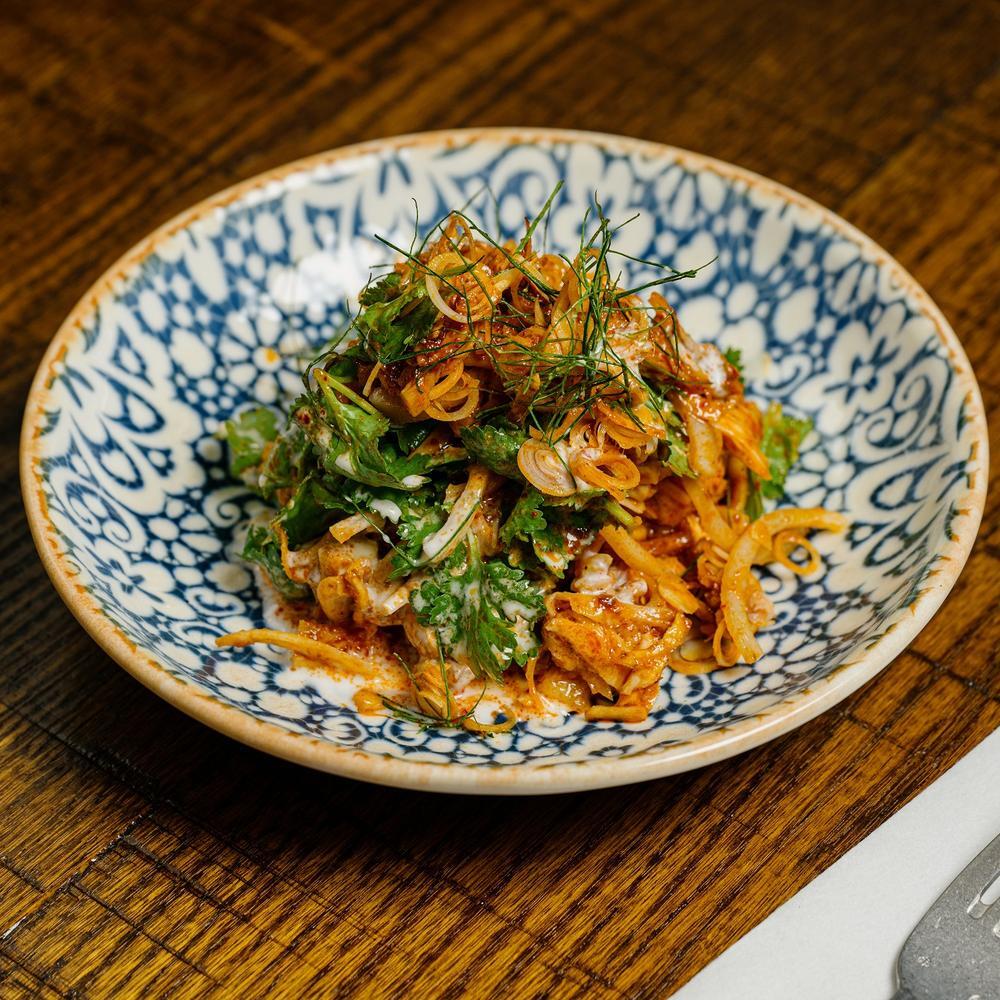 Teddy Wolff/KRU
The William Vale
---
Manhattan (Bowery, East Village, NoLita, Lower Manhattan)
Kissaki (Bowery)
Cuisine: Japanese
Chef Mark Garcia may have launched a myriad spots, but Kissaki is especially favored due to its simple, inviting setting, sushi counter, smattering of seats, and gray-painted walls. A midnight-blue, tan and gray motif drives home the clean design aesthetic.
Inspector notes: "Correspondingly, the omakase is markedly more unique and even if one takes those lavish garnishes away, the diner is left with impeccably cooked shari rice mingled with pristine fish."
Hearth (East Village)
Cuisine: Italian
Duck your head into this beloved old guard, its loyal patrons buzzing about as happy as ever, to get a sense of what the fuss is all about. This kitchen is still all about delicious Italian, yes, but now the ingredients are more carefully sourced, on the healthy side and with a deep commitment to GMO-free grains, less butter and no processed oils.
Inspector notes: "Chef Marco Canora's focus on vegetables, grains and brodi is a winning combo; make sure to begin with their warm whole-grain bread with creamy lardo. Then Sorana beans are braised to perfection with garlic and mackerel "bottarga;" while cured egg yolk and chervil tops carrot and beet tartare."

MáLà Project (East Village)
Cuisine: Chinese
Add this delicious venture to the growing list of Chinese restaurants that are finally giving Manhattanites a chance to feast on spice levels once reserved for the outer boroughs. Inside this Bib Gourmand's two rooms, find seating that includes a long, group-friendly communal table tucked into a nook, exposed brick walls, beautiful floors and big green leafy plants.
Inspector notes: "Dinner could go in any number of delicious directions, but a MáLà dry pot is really the best option. Diners are given a choice of ingredients—meat, poultry, seafood, vegetables, rice—and then asked for their desired degree of spiciness. A pot of lamb, bok choy, wood ear mushrooms, shrimp balls and chicken gizzards make their way into a wok with a fragrant "secret sauce" and complex spiced oil."
Baar Baar (East Village)
Cuisine: Indian
This delightful restaurant delivers contemporary Indian cuisine that brings a refined touch to familiar South Asian plates. The large, industrial space can feel cold, but warm, jeweled tones and even warmer service make up the difference.
Inspector notes: "Baar Baar may bill itself as a gastropub, but dining is the focus here. In fact, its vast, inventive menu is filled with such delicious condiments, as if to prove that no detail is too small for this kitchen."
Noreetuh (East Village)
Cuisine: Fusion
For a taste of something different, make a beeline to this unique Hawaiian-flavored spot. Headed by a trio of Per Se veterans, Noreetuh features an intimate setting of two slender dining rooms adorned with hexagonal mirrors and shelving units used to store bottles from the impressive wine list.
Inspector notes: "The kitchen turns out contemporary and sophisticated interpretations of Hawaiian cuisine. Imported ingredients such as shrimp from Kauai and the famous King's Hawaiian sweet bread are sure to invoke nostalgia among the expats."

Bar Primi (East Village)
Cuisine: Italian
Great wine, a friendly service team and two floors of comfortable seating make it easy for guests to pile in, night after night. And pile in they do—this Bib Gourmand is perpetually buzzing with diners sipping wine and twirling their forks into plates of pasta.
Inspector notes: "They clearly know what they wanted to do in this kitchen: make excellent Italian (and Italian-American) food with a delicious twist here and surprise ingredient there. The result is a restaurant we would all like to have just around the corner."
Stay nearby:
From the outside it's clear enough that the Bowery Hotel is a relatively recent addition to the neighborhood, but what's inside is such a faithful homage to classic New York you'd be forgiven for starting to think it's been here forever. Its eclectic, bohemian look helped usher in a new kind of romance in boutique-hotel style, and the timelessness of its aesthetic means the romance is still fresh long after the glossy minimalism of some of its contemporaries has begun to fade.
It's hard to miss the towering curves and angles of the Standard, surrounded as it is by a relatively low-rise district. And from inside the rooms it makes for unique perspectives on the East Village rooftops as well as the downtown bridges and classic uptown skyscrapers. Windows are floor-to-ceiling, and the in-room amenities are pure luxury-boutique: huge HD screens, Bluetooth-enabled sound systems, mosaic-tile bathrooms and three different bathrobes to choose from. All this and warmth too — the sunny rooms are fitted with subtly retro furnishings and dreamy beds with fluffy down pillows.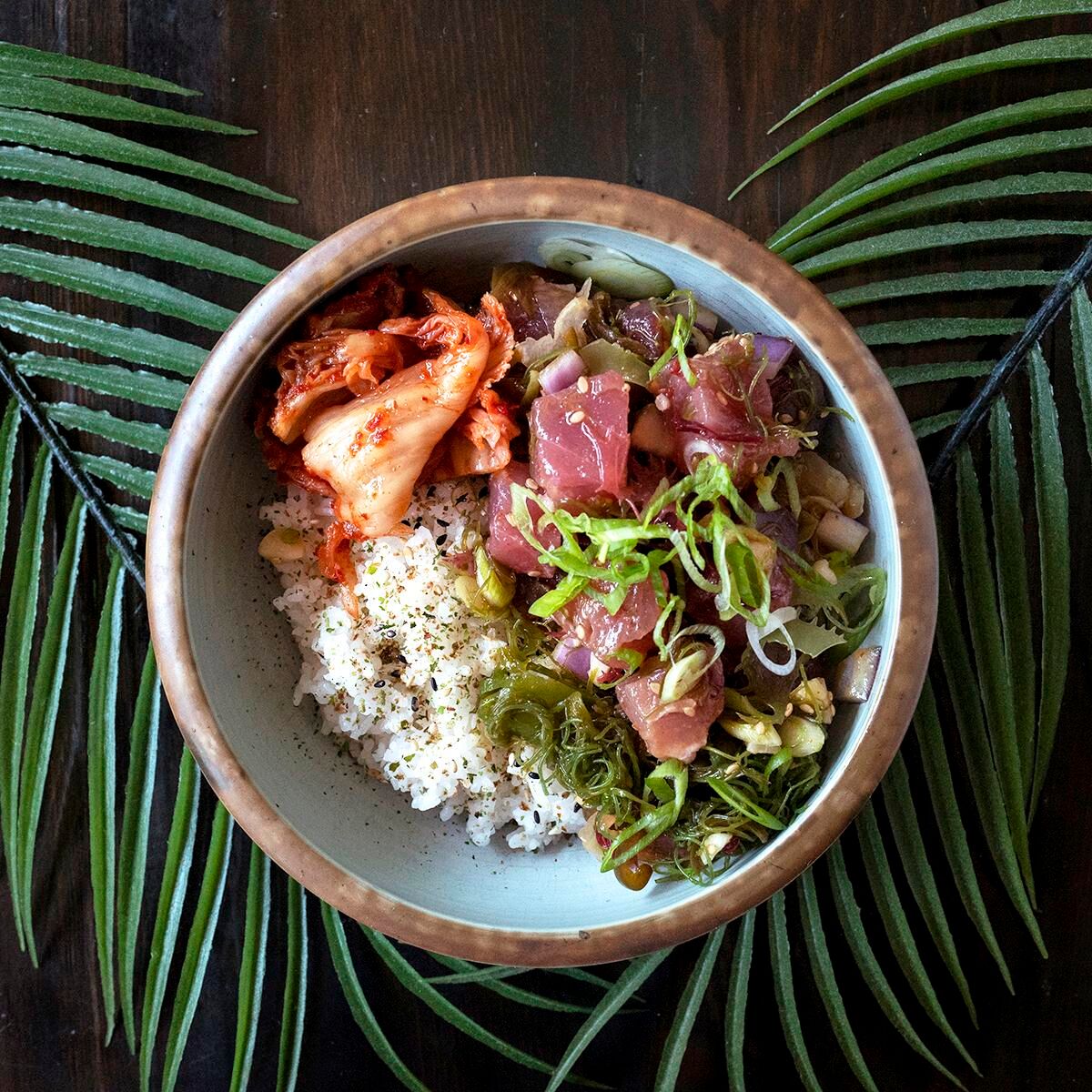 Cassandra Wang/Noreetuh
The Bowery Hotel
Carne Mare (Lower Manhattan)
Cuisine: Steakhouse
No expense was spared in the design of restaurateur Andrew Carmellini's Italian chophouse, located at Pier 17 in the South Street Seaport, where a bustling horseshoe-shaped bar anchors the ground floor and a team of sharply dressed servers manage the upstairs dining room, outfitted with Tuscan leather banquettes, Venetian mirrors and charming views of the East River.
Inspector notes: "High quality steaks are seasoned and cooked deftly; and among the many cuts and sizes, the unique gorgonzola-cured Wagyu strip loin is certainly a highlight."
Wayan (NoLita)
Cuisine: Indonesian
This enticing Indonesian restaurant, brought to you by Chef/co-owner Cédric Vongerichten boasts a modern French flair. Located in ever-fashionable SoHo, the long and sleek restaurant is a riot for the senses, thanks to a lush, exotic décor filled with candles, pillows, live plants, and warm teak paneling.
Inspector notes: "The seasonal menu is divided into satays, sides, small and large plates, as well as a sprinkling of desserts."
Stay nearby:
Crosby Street Hotel, Firmdale Hotels
This year, more than most, hotels are clambering over one another to slash costs and look adequately humble. What's so appealing about Crosby Street, and the Firmdale approach in general, is that they're unapologetic about the fact that theirs is a decidedly high-end offering. There's something inherently a little bit decadent in the very idea of paying money for a place to sleep, after all, and while Crosby Street isn't exactly conspicuous consumption of the champagne-in-the-bathtub variety, it's by no means a hard time either — and the confidence shows, right down to the smallest detail.
Vestiges of the building's original architectural ornamentation remain, and are contrasted in the rooms with Scandinavian modernist furniture, in a way that's reminiscent of more than a few Copenhagen luxury boutique hotels. Standard rooms are typically New York–sized, but some genuinely expansive suites are available as well. Ultra-modern details include a gym equipped with Peloton bikes and a generous pet policy; the hotel's public spaces include a speakeasy-style cocktail bar named after the original hotel on this site, the Seville, as well as the flagship location of Scarpetta, the highly regarded Italian restaurant brand.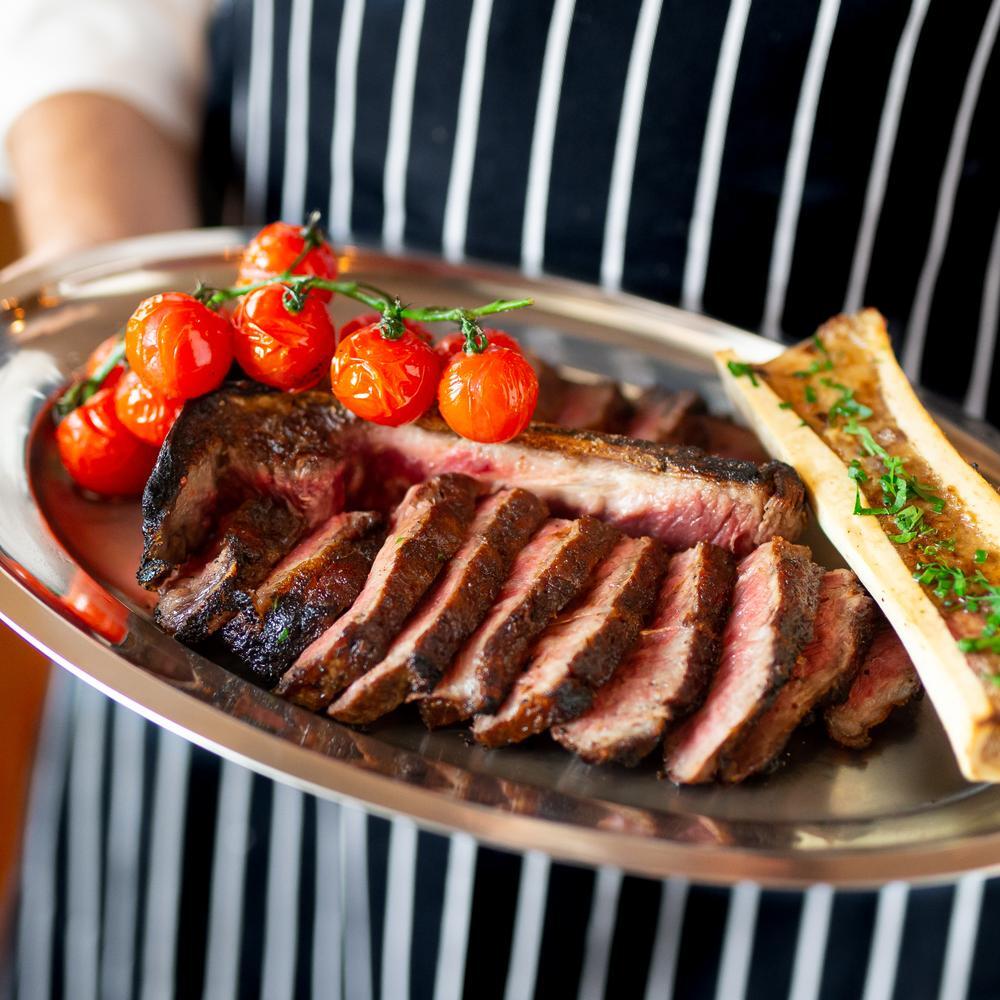 Briana Balducci/Carne Mare
Crosby Street Hotel, Firmdale Hotels
Manhattan (Chelsea, Flatiron, Gramercy, NoMad, Koreatown)
Ci Siamo (Chelsea)
Cuisine: Italian
Efficient, busy from the minute doors open and effortlessly likable, this Italian eatery hiding deep inside the Manhattan West development is everything we've come to expect—and enjoy—from restaurateur Danny Meyer. The space features a handsome bar, open kitchen, large windows and ample tilework—all of which will feel familiar to those acquainted with the Union Square Hospitality Group.
Inspector notes: "Chef Hillary Sterling's food is equally inviting. The caramelized onion torta is enough to warrant a return, with melting onions packed into a delicate crust, buried under two kinds of pecorino and finished in the wood-burning oven."
Stay nearby:

It's well tailored to its setting, thanks to the interior work of the New York–based Gachot Studios, but a keen eye might detect hints of the Pendry's Californian origins — there's a certain calming softness to the design and materials, and echoes of the West Coast's golden sunlight in the décor. There's also a sparse simplicity to the rooms and suites that makes them feel even more generously sized than they already are.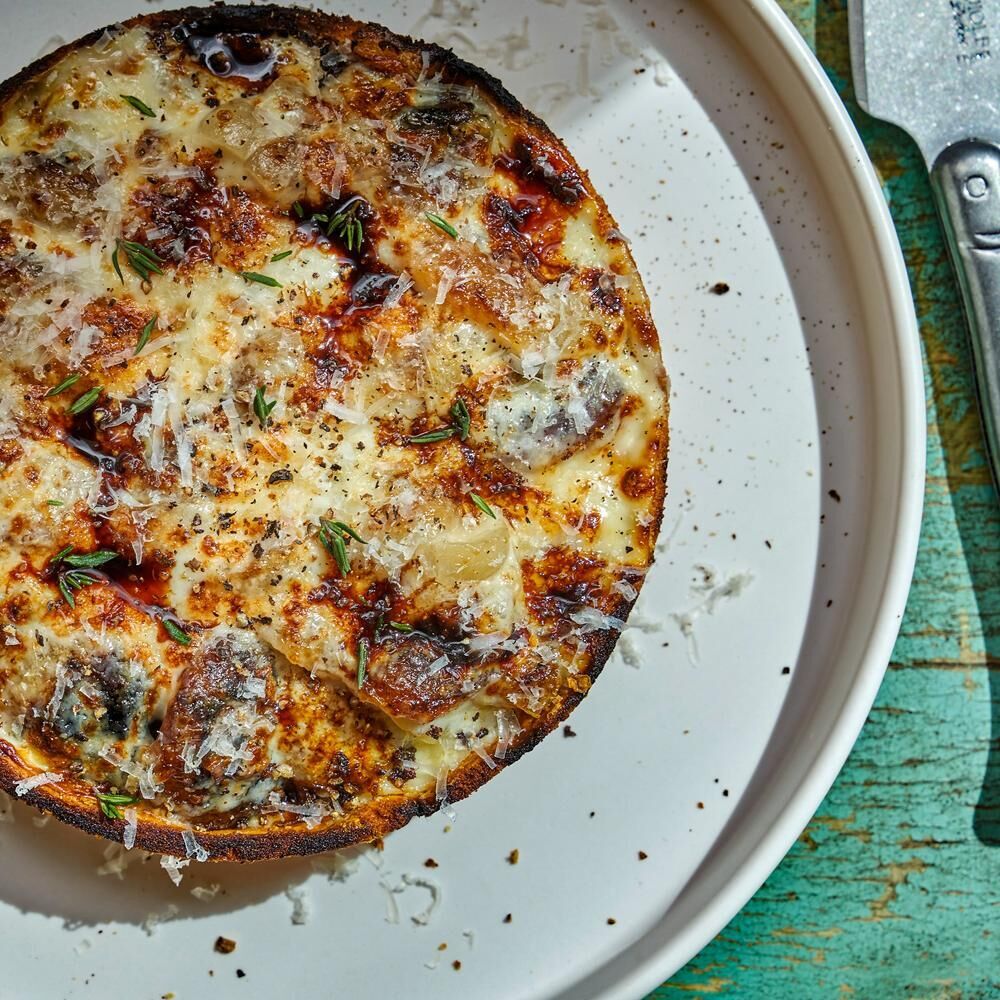 Giada Paoloni/Ci Siamo
Kyma (Flatiron)
Cuisine: Greek
As its name in Greek suggests, this stunner is making "waves" in town by way of Roslyn, New York. The space transports diners to the Ionian Sea but it's not just beauty that bewitches here.
Inspector notes: " All Hellenic meals begin with a panoply of spreads, so using a warm pita, scoop up the pikilia trio with feta, hummus and taramasalata. The menu also lists a series of fresh-caught fish ready for "your pleasure."
Sona (Flatiron)
Cuisine: Indian
Chef Hari Nayak is the man in charge of Priyanka Chopra-Jonas' buzzy restaurant venture. Pretty sidewalk seats give way to the chic dining room and bar, bathed in a warm glow and punctuated by dark wood floors as well as art-embellished walls.
Inspector notes: "With a few global operations under his belt, Chef Nayak turns out dishes with novel inflections. He may even herald iconic items from other chefs, like the late Floyd Cardoz's Goan fish curry with seared fillets in a vibrant, velvety curry of coconut milk, clam broth and kokum."
Junoon (Flatiron)
Cuisine: Indian
Junoon has reemerged on the scene and its new incarnation is nothing short of striking. Featuring a series of spaces (the front area is primarily suited for a bite and bevy), the reprized décor flaunts pendant lights strung with thick grass ropes, vintage mirrors, and a gleaming white marble bar. Speaking of, teetotalers rejoice as the mocktails alone (a cucumber collins, anyone?) are worth a letter home.
Inspector notes: "Bold Indian flavors and elegant platings are par for the course. The menu certainly makes the most of goat as a whole."
Oceans (Gramercy)
Cuisine: Seafood
Park Avenue South may be brimming with restaurants—from expense account beauties to the massively trendy—but this dining room will stop you in your tracks. First with its looks (imagine an inviting bar that anchors the room up front, while the back is crowned by a raw bar and sushi counter); and then with its enticing cooking.
Inspector notes: "If the glistening items on ice didn't give you the hint, seafood reigns, with local plus global sourcing and preparations ranging from ceviche and sushi to towering platters and delicious entrées."
Union Square Cafe (Gramercy)
Cuisine: American
An integral part of Manhattan's culinary scene, Union Square Cafe is big, bi-level and beautiful. The bar is perpetually abuzz with achingly trendy types, but with such a versatile and approachable menu boasting something for even the most picky eater, who can really complain?
Inspector notes: "Nobody does relaxed elegance like Danny Meyer, and this café is no exception. Service is exemplary whether you're a local or Broadway star, and diners love the kitchen's upmarket take on crowd faves."
Café Salmagundi (Gramercy)
Cuisine: Contemporary
Like the dish whose name it borrows, this charming Gramercy Park spot pulls together a variety of elements into something more than the sum of its parts. The setting has the feel of a warmly hospitable neighborhood bistro, while the cooking highlights greenmarket ingredients, judiciously drawing on global flavors, from Mediterranean to East Asian.
Inspector notes: "A meal might start with a selection from the raw bar, or an umami-packed appetizer of crisp, lightly battered hen of the woods mushrooms with a dipping sauce of anchovy, caper and cornichons."
Stay nearby:
If you know Schrager by his earlier work you'll be surprised to see a relatively sober, subdued look on display. In fact it's something of an Edition trademark, and it's perfectly suited to the New York Edition's century-old backdrop. The public spaces radiate prewar prestige, and the rooms feel serious, substantial, with subtly modern furnishings providing the contrasting note to the classic lines and materials.
Of course at this moment, even in New York, straight-up ostentation is quite out of style. Here the cavernous, colorful lobby bar is where the (subtle) fireworks really begin. Modern furniture, modern art, modern design — needless to say, this isn't the typical Hyatt. What it is is perfectly suited to this particular corner of New York, at this particular moment, and if that's not quite all that matters in choosing a hotel, it's isn't nothing, either.

Masala Ribs/Junoon
The New York EDITION
HanGawi (Koreatown)
Cuisine: Korean
Beyond an ordinary façade lies this serene, shoes-off Bib Gourmand with traditional low tables, Korean artifacts and meditative music. While wine and beer are available, a pot of royal green tea from Mt. Jilee is a more apt pairing considering the soothing setting.
Inspector notes: "HanGawi is a soft-spoken, vegetarian-only restaurant that cares about what you eat and how you feel. The ssam bap offers a fun DIY experience with a long platter of fillings."
Sweetbriar (NoMad)
Cuisine: Contemporary
Located at the base of the handsome Park South hotel, Sweetbriar a buzzy spot, where well-dressed diners make for enjoyable people watching.
Inspector notes: "Chef Bryce Shuman's appealing restaurant delivers New American cooking kissed by the flames of a wood-fired grill and a seasonally directed menu that has something for everyone. Love mushrooms? This is the place to partake, since they're sourced from all over the world. Case in point? A whole head of maitake mushroom, roasted and resting in a warm, umami-rich mushroom broth with tender beluga lentils."
Stay nearby:
New York real estate prices being what they are, you can see why a spacious hotel room can easily run you a month's rent back home. The flip side of this rule is that an affordable room is often laughably small. The Arlo NoMad, however, goes a long way toward solving the equation — through a combination of clever, compact layouts and the plentiful sunlight afforded by the full-length windows of a brand-new hotel building, its rooms manage to feel livable rather than laughable, in spite of their modest square footage.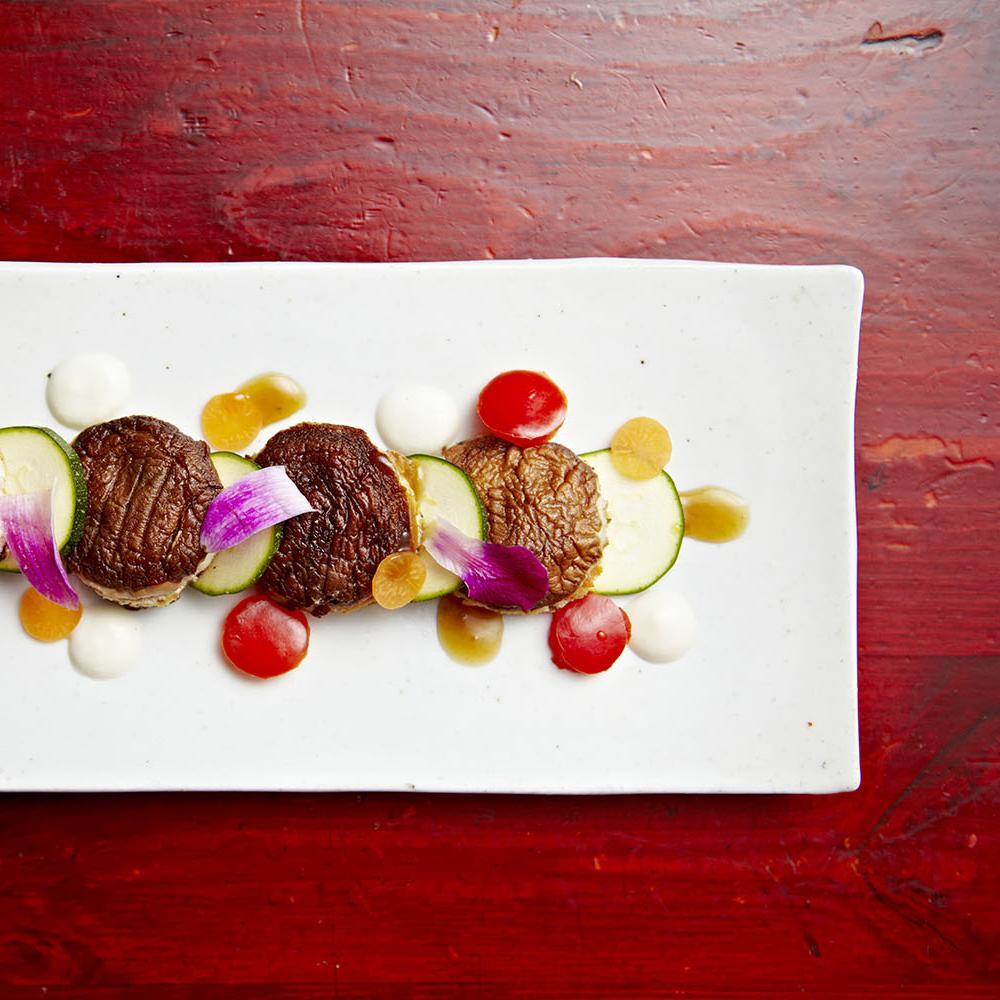 Seeichi/HanGawi
Arlo NoMad
Manhattan (Greenwich Village, SoHo, TriBeCa)
Kubeh (Greenwich Village)
Cuisine: Middle Eastern
Chef/owner Melanie Shurka traveled to Israel to learn the art of making kubeh (dumplings) from the immigrant women of Kurdish, Iranian and Syrian descent. Taste the results of her education in this lovely Bib Gourmand, which showcases fresh, wholesome food, including a heartfelt rendition of its namesake dish.
Inspector note: "Though hand-rolled kubeh may be prevalent in the Middle East, they can be hard to find here. Don't miss the Syrian lamb version, filled with richly spiced meat served in a hamusta broth with chard and zucchini."
Gotham (Greenwich Village)
Cuisine: American
Three decades in, longtime pastry chef Ron Paprocki now runs the show at this tried-and-true institution. With just the right amount of glamour, the warmly lit space is helmed by a personable team who makes every diner feel welcomed.
Inspector notes: "Gotham exudes old-school New York, as does the classic American cooking with Continental accents. Though far from avant-garde, beloved fixtures like tuna tartare, pâté en croute or roasted rack of lamb will never go out of style."
Stay nearby:
In this town there are always bigger, swankier, more luxurious hotels. Personality is the only way out of that arms race. The Marlton is swanky enough, in its Parisian-inspired way, and it's also realistically priced, so as to make space for a more eclectic clientele. It's been described as a sort of baby Bowery, and that's not inaccurate — imagine the Bowery Hotel on a cozier scale with a slightly more residential vibe, and you're most of the way there.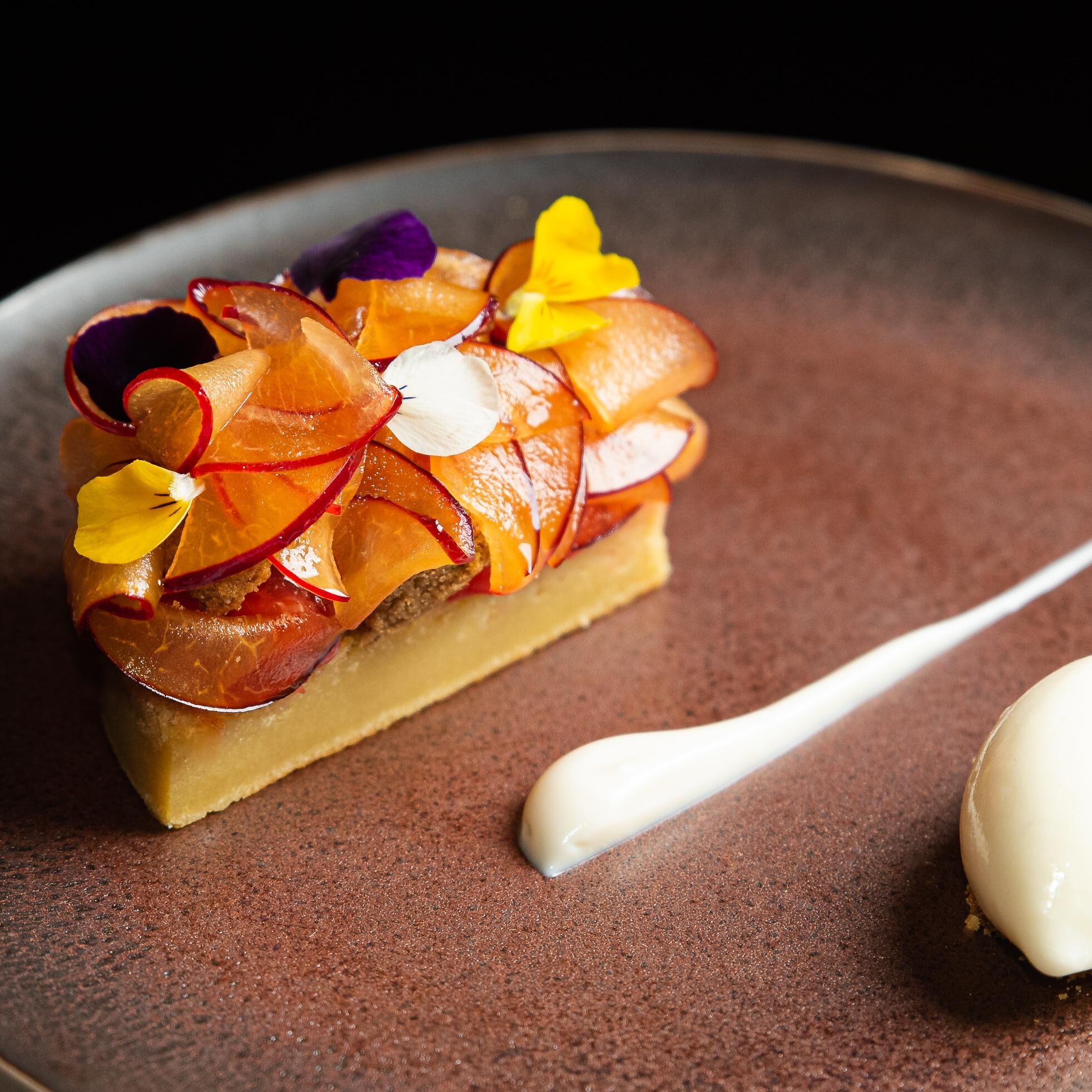 Jason Greenspan/Gotham
The Marlton Hotel
San Carlo Osteria Piemonte (SoHo)
Cuisine: Italian
Tucked into Manhattan's SoHo neighborhood, this osteria is a local gem. Here, modern touches meet warm hospitality. San Carlo Osteria sources the freshest ingredients from local farmers and purveyors for their cuisine focusing on the Piemonte region bordering Switzerland and France.
Inspector notes: "Naturally, dishes reflect a unique blend of influences. Savor classics including vitello tonnato, tender yet meaty with spot-on sauce, or tuck in to a plate of raviolini del plin in brodo di faraona."
The Dutch (SoHo)
Cuisine: American
Buzzy and beloved since day one, Chef Andrew Carmellini's The Dutch quickly became a major hit and SoHo institution. Its primo corner windows open on to the sidewalk, tempting guests inside with a stocked oyster bar, cozy banquettes and sharply dressed service staff.The menu is just as seductive as the space, familiar but with fresh updates.

Inspector notes: "Highlights include "Chinatown Calamari," featuring deep-fried rings, golden and crispy, dressed with a salad of diced cucumber enhanced with fresh herbs and a spicy vinaigrette."
Vestry (SoHo)
Vestry is a foolproof destination for guests craving a quiet evening in an intimate setting. Steering this One Star kitchen's reins is Australian-born Chef Shaun Hergatt, whose admiration for Japanese culinary technique and elements is clear and woven into the seasonal vegetable- and seafood-based menu.
Inspector notes: "Risotto with diced white asparagus is lovely but the diced, seared, glazed eel served on top is a clever embellishment. Tender, flavorful slow-cooked lamb neck with a dark, rich, Bourgogne reduction is another standout dish that speaks to the season"
Bar Tulix (SoHo)
Baja-inspired eats meet SoHo sleek at Bar Tulix where the food straddles a very relaxed line between casual and haute Mexican cuisine. The seafood-leaning menu is primed with dishes easy to enjoy on an average weeknight or a weekend celebration alike.
Inspector notes: "Guacamole is far from ho-hum, enlivened with roughly mashed creamy avocado jacketed by dabs of smoky-spicy salsa verde, serrano peppers, cool crema and cotija cheese."
Stay nearby:
The location doesn't hurt, down one of SoHo's swankier streets, and a recent multi-million-dollar renovation by the London-based designer Tara Bernerd has left the interiors looking more vibrant than ever. The soaring loft-style guest rooms are still as quintessentially downtown as they come, equal parts luxury-hotel sheen and boutique-hotel funk, with high-end Italian linens, Dean & Deluca pantries (we used to call them minibars) and bathrooms that manage to be decadent and heavily marbled and yet youthfully stylish at the same time.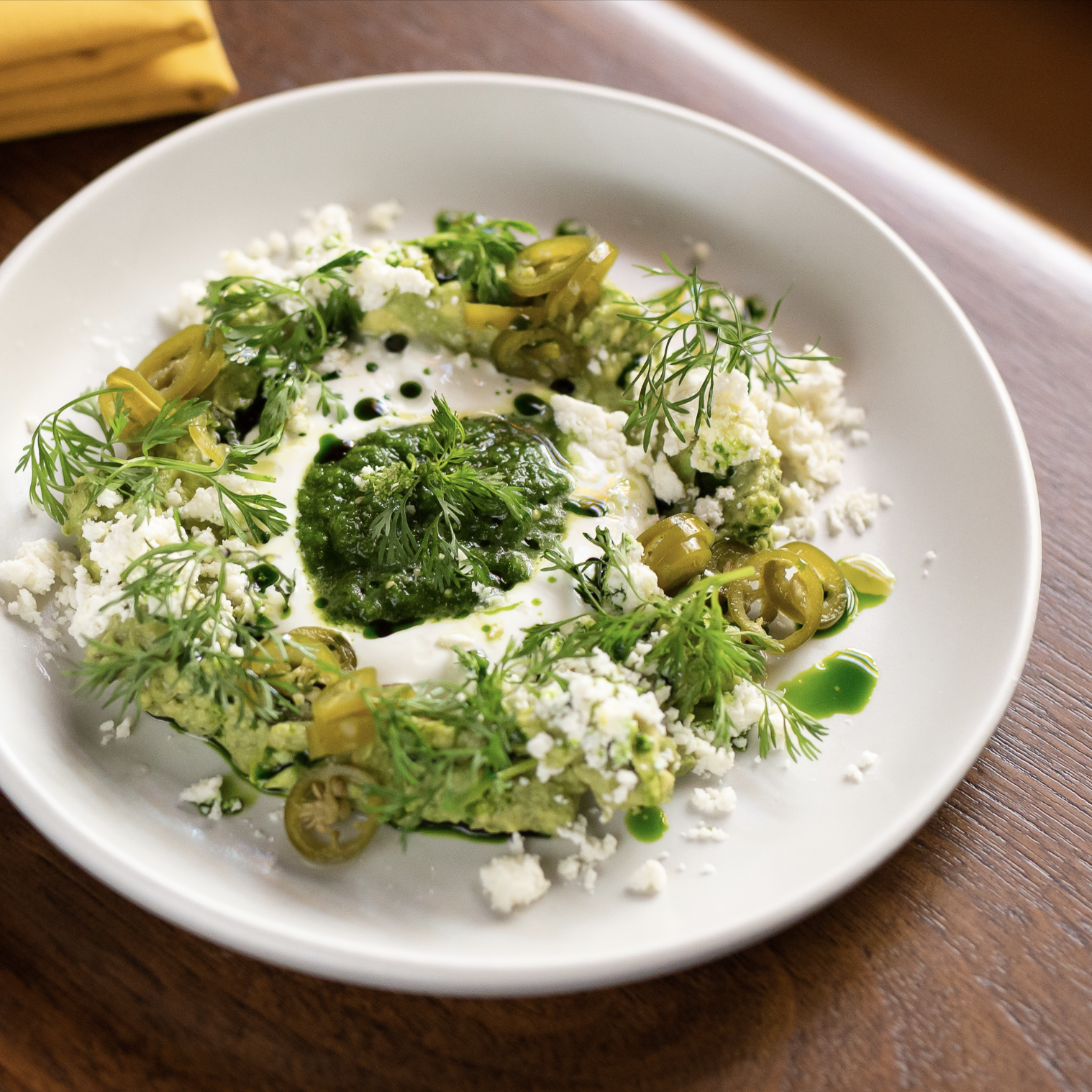 Briana Balducci/Bar Tulix
SIXTY Soho
Khe-Yo (Tribeca)
Cuisine: Lao
Even on a Monday, this Laotian hot spot will pack in the crowds clamoring for vibrant, family-style dishes brimming with tart and spicy notes. So unless you're stopping by during lunch for market bowls made with lemongrass chicken or ginger prawns or picking up a hen of the woods mushroom banh mi, good luck landing a table without a reservation.
Inspector notes: "Sizeable appetizers like Berkshire pork spring rolls or spare ribs with long bean and papaya salad grace practically every table."
Tamarind (Tribeca)
Cuisine: Indian
Building Tamarind cost a cool five million, and it shows—every inch of this soaring space oozes with grandeur. With its classic TriBeCa edifice and gorgeous marble bar (an ideal perch for post-work indulgence), the glass-fronted behemoth draws a posh crowd of Wall Streeters and well-heeled locals.
Inspector notes: "Most impressive of all is the sleek display kitchen, outfitted with a gleaming tandoor that turns out exceptional Mughlai food like sirkha gosht (lamb in a fiery chili and coriander chutney). Malai halibut, roasted then blanketed in a coconut-ginger sauce with toasted cumin seeds, is a standout."
Stay nearby:
While you might not be literally partying with celebrity owner Robert DeNiro, there's no question the Greenwich is an establishment that values privacy and discretion, two values many of today's publicity-hungry boutique hotels lack. The location, in a neighborhood that's become indelibly associated with DeNiro, places you roughly where hip and upscale intersect, minutes from more shopping and nightlife than any one neighborhood could reasonably need.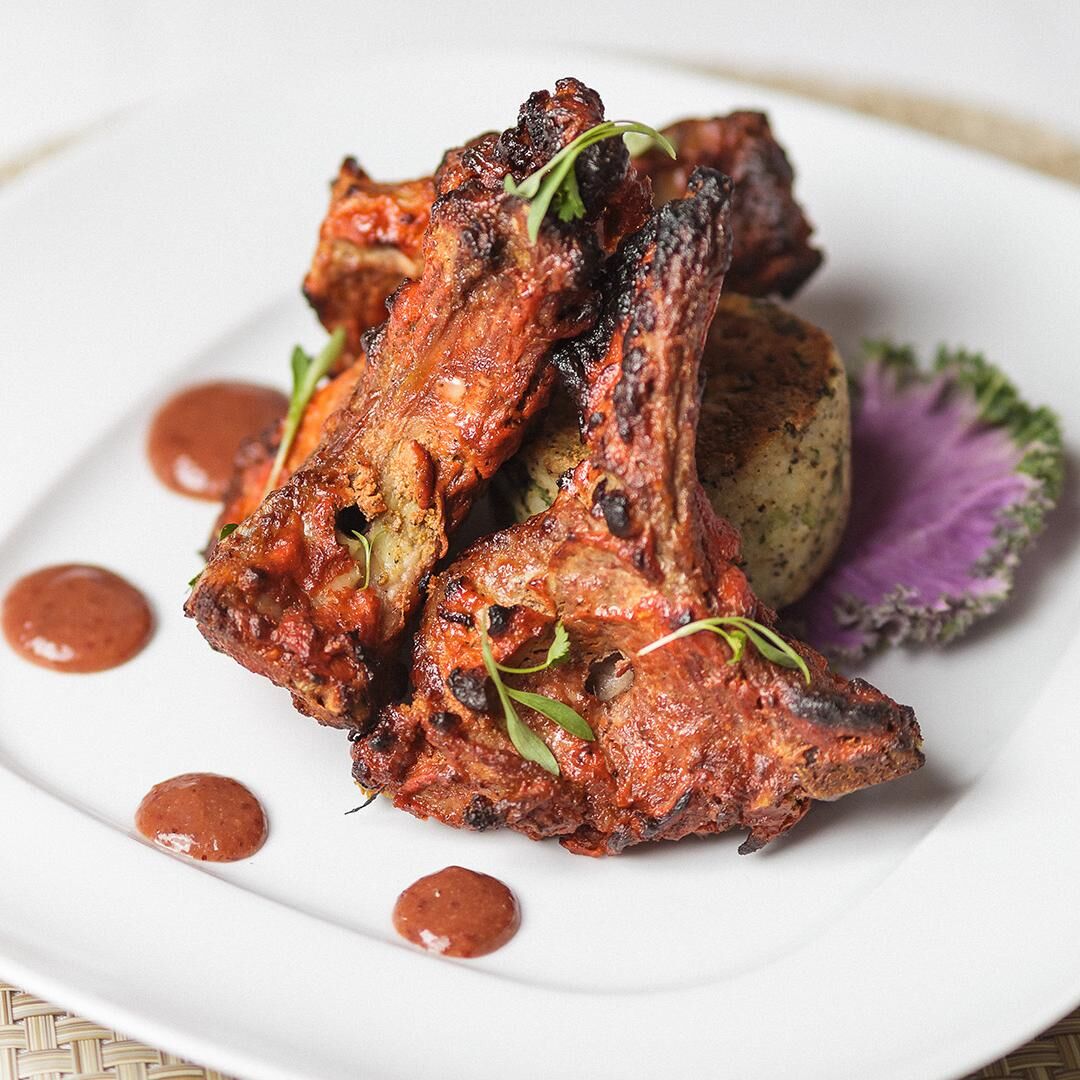 Tamarind
The Greenwich Hotel
Manhattan (Times Square)
Gallaghers (Times Square)
Cuisine: Steakhouse
A multi-million dollar renovation hasn't glossed over any of Gallagher's iconic character. Walls covered with photos of horses and jockeys harken back to the seasoned stallion's former proximity to the old Madison Square Garden. The menu's "other soup" is a sly reference held over from Prohibition days; and diners still walk past the window-fronted meat locker where slabs of USDA Prime beef are dry-aged.
Inspector notes: "The chefs here turn out contemporary-minded fare like hamachi crudo with a yuzu-jalapeño vinaigrette to go with choice cuts of meat grilled over hickory."
Stay nearby:
CIVILIAN isn't just a high-design boutique hotel in Manhattan's theater district; it's an intricately detailed love letter to the glamour of Broadway itself. Hotelier Jason Pomeranc and designer David Rockwell aren't new at this, either — in lesser hands, an homage like this might feel heavy-handed, but here the theatrical commitment is as tasteful as it is thorough.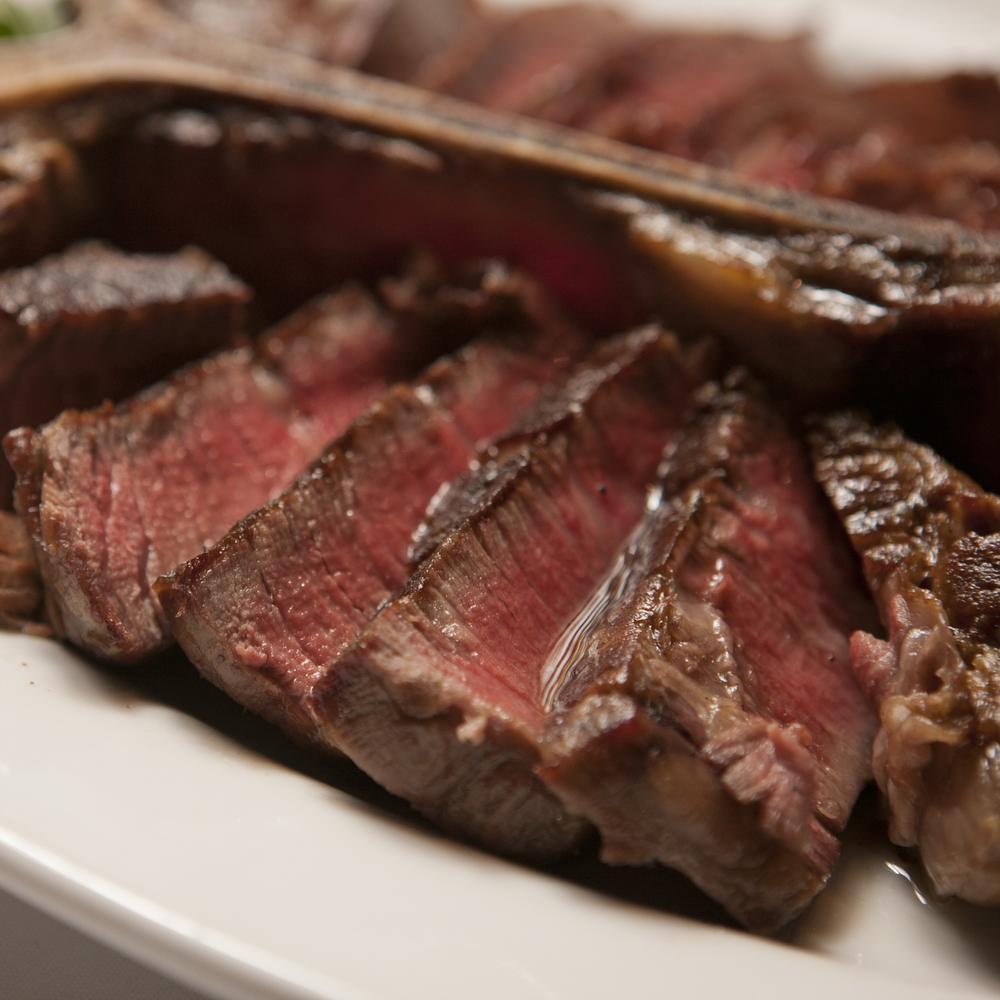 Daniel Kreiger/Gallagher's
Manhattan (Upper East Side)
Orsay (Upper East Side)
Cuisine: French
Its classic art nouveau styling makes this popular French brasserie de luxe infinitely more 7th arrondissement than Upper East Side. The efficient service is overseen by managers armed with authentic French accents and highly skilled in the art of flirting and flattery—the immaculately coiffured Orcéens may be a sophisticated bunch of customers but they expect a generous side order of Gallic charm to go with their classic French cuisine.
Inspector notes: "All the favorites are here, from escargots to lobster bisque, quenelle Lyonnaise to île flottante, and the kitchen prepares them with a healthy respect for tradition."

JoJo (Upper East Side)
Cuisine: Contemporary
The 90s are back and so is JoJo—famed chef, Jean-Georges Vongerichten's first New York restaurant. Like the very best face-lift, this transformation has rid the space of its former fuddy-duddy feel and replaced it with a fresh, contemporary backdrop that beckons moneyed residents.
Inspector notes: "Good taste never goes out of style and diners hoping for a little culinary nostalgia will be rewarded here. The menu isn't groundbreaking (think: roast chicken and Maine lobster) but it is very well executed."

Stay nearby:
The Lowell saves the best for where it counts. These spaces are stylish updates on the classic prewar Upper East Side residential template, plush but always dignified, full of creature comforts and steeped in Gotham romance. Suites far outnumber rooms, contributing to the Lowell's residential aspect, and more than a few of them have original wood-burning fireplaces, long gone from the vast majority of New York hotels.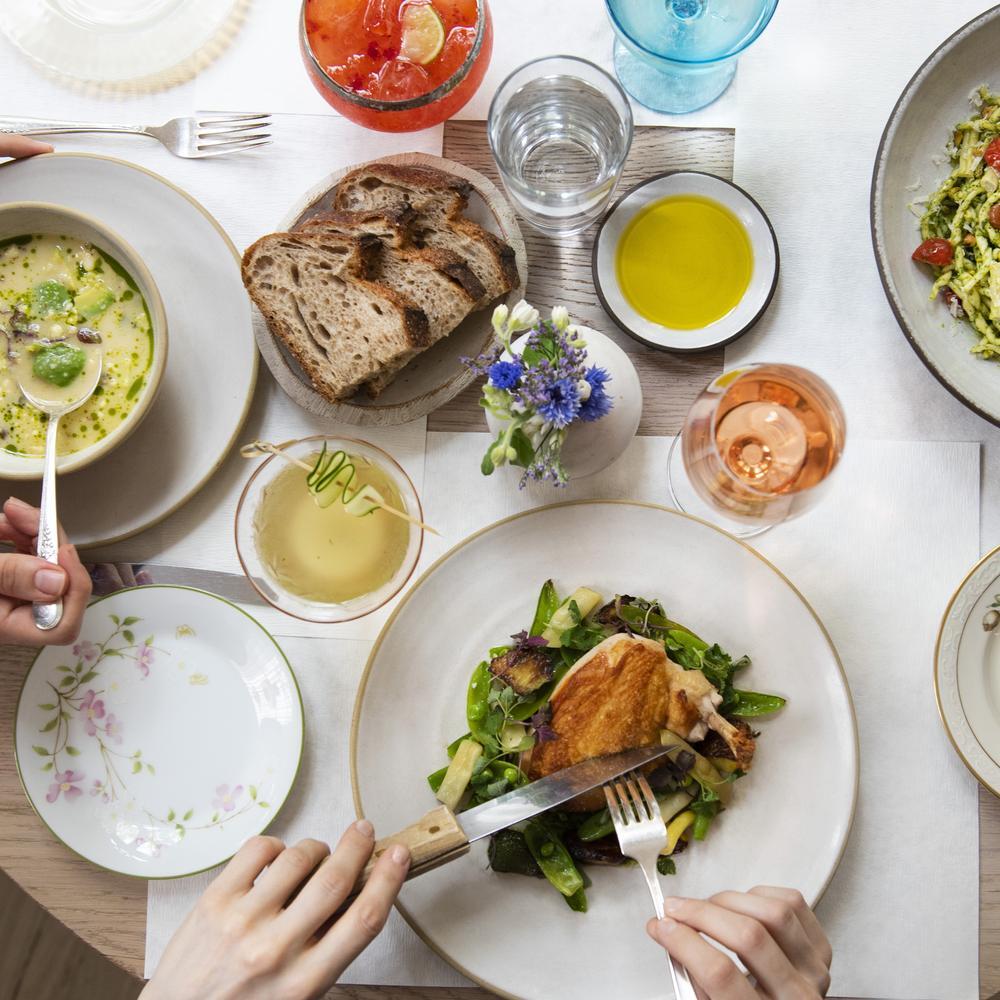 Photo: Courtesy of JoJo
The Lowell
Manhattan (Harlem, Upper West Side)
Red Rooster (Harlem)
Cuisine: American
For all his achievements, the name Marcus Samuelsson will be forever associated with Red Rooster. This Harlem landmark still draws a crowd for its most comforting of comfort food that celebrates the neighborhood in which it resides. There may now be a branch in London, but this one's the real McCoy and is run with genuine warmth and no little pizazz.
Inspector notes: "There is just one thing you need to bring—your appetite. Shrimp & grits, chicken & waffles, mac & greens: when a dish has an ampersand it will probably be big enough to share."
Eléa (Upper West Side)
Cuisine: Greek
The polished Eléa has been a hit out of the gate as its décor is picture perfect and the menu replete with classic Greek fare. Fitted out with whitewashed brick walls, weathered wood beams, and pretty lighting, the bi-level space exudes all the easy-breezy feels. Add on the deliciously rustic food and you have a win.
Inspector notes: "Imagine everything from creamy spreads with pita bread to fresh fish to get your taste buds going. Following suit, ingredients are given the spotlight in the likes of htipiti (feta with roasted chili pepper); taramasalata with cured ikura and pickled capers; as well as whole grilled tsipoura in a lemon, olive oil, and caper sauce."
Dagon (Upper West Side)
Cuisine: Mediterranean
Dagon calls this prominent corner of Broadway home and is appealingly flanked by large windows. Inside, the room is open, spacious and easy-breezy, infused with shades of teal.
Inspector notes: "The menu is a clear and nuanced expression of Middle Eastern flavors, as may be evidenced by a well-dressed salad of onion, cucumber, tomato and schug. Fresh-baked breads, like kubaneh accompanied by creamy labneh, shouldn't be missed."
Nice Matin (Upper West Side)
Cuisine: French
From morning until night, servers are bustling and cutlery is clattering throughout the deep, comfortable dining room. The colorful interior feels cheery with pale yellow walls, curved green banquettes and bountiful plants.
Inspector notes: "The kitchen is led by the talented Executive Chef Eric Starkman, who delivers a versatile, Mediterranean-inspired menu with heavy French leanings. Soft prices and hearty daily specials merely help things along."

The Leopard at Des Artistes (Upper West Side)
Cuisine: Italian
This traditional Italian restaurant nestled inside the historic Hotel des Artistes is cherished for its well-executed favorites. Retaining that X factor from its previous incarnation as Café des Artistes, it is also a vault for everyone from artists to corporate bigwigs.
Inspector notes: "The cooking covers Italy's various regions and may unveil a lasagna Ennese, layering pork ragù, Marsala wine and Piacentinu cheese; or braised coniglio with lampascioni, wild mushrooms and chestnuts."

Wau (Upper West Side)
Cuisine: South East Asian
The façade of this Salil Mehta operation is meant to evoke the hawker stalls of Singapore; and thankfully for us, the chef's creations are equally unique and delicious.
Inspector notes: "From a classic tom yum soup with shrimp and mushrooms to Isaan-style larb with long beans and mint leaves, flavors are smartly layered with garnishes aplenty."
Amelie (Upper West Side)
Cuisine: French
From the French chefs, staff and owners, to that nation's culinary favorites (moules, but of course!), Amelie is the embodiment of that winsome neighborhood bistro of your dreams.
Inspector notes: "The menu is scattered with delicacies alongside as an ever-changing roster of specials. A perfect sphere of goat cheese rolled in crushed pistachios and drizzled with honey starts things off right. Then move on to the delicate, Southern France-inspired ravioli filled with Comté and a blend of cheeses in a heady vegetable-based broth."

Stay nearby:
It's about as far as you can get — both figuratively and literally — from the funky downtown boutique hotels of lower Manhattan. The Mark is the very picture of classic, timeless Upper East Side poshness, in spite of — or maybe even because of — its recent, extremely thorough renovation. And in its present incarnation it's proof that old money doesn't necessarily imply old-fashioned.

This is one of the only big business hotels in New York with a contemporary look — the guest rooms are sleek, minimal, with stylish modern furniture. But the most remarkable design choice is the inclusion of floor-to-ceiling windows — corner rooms, especially, seem suspended in air high above midtown Manhattan, offering a view that's hard to match in New York's more traditional luxury hotels. The fittings are as modern as the furnishings, with high-speed internet, in-room laptop charging safes, and flat-screen TVs in bedrooms and bathrooms. And those bathrooms are an attraction unto themselves, with separate marble baths and enclosed showers, and, in suites, vast picture windows affording bathers views of the Hudson and the park.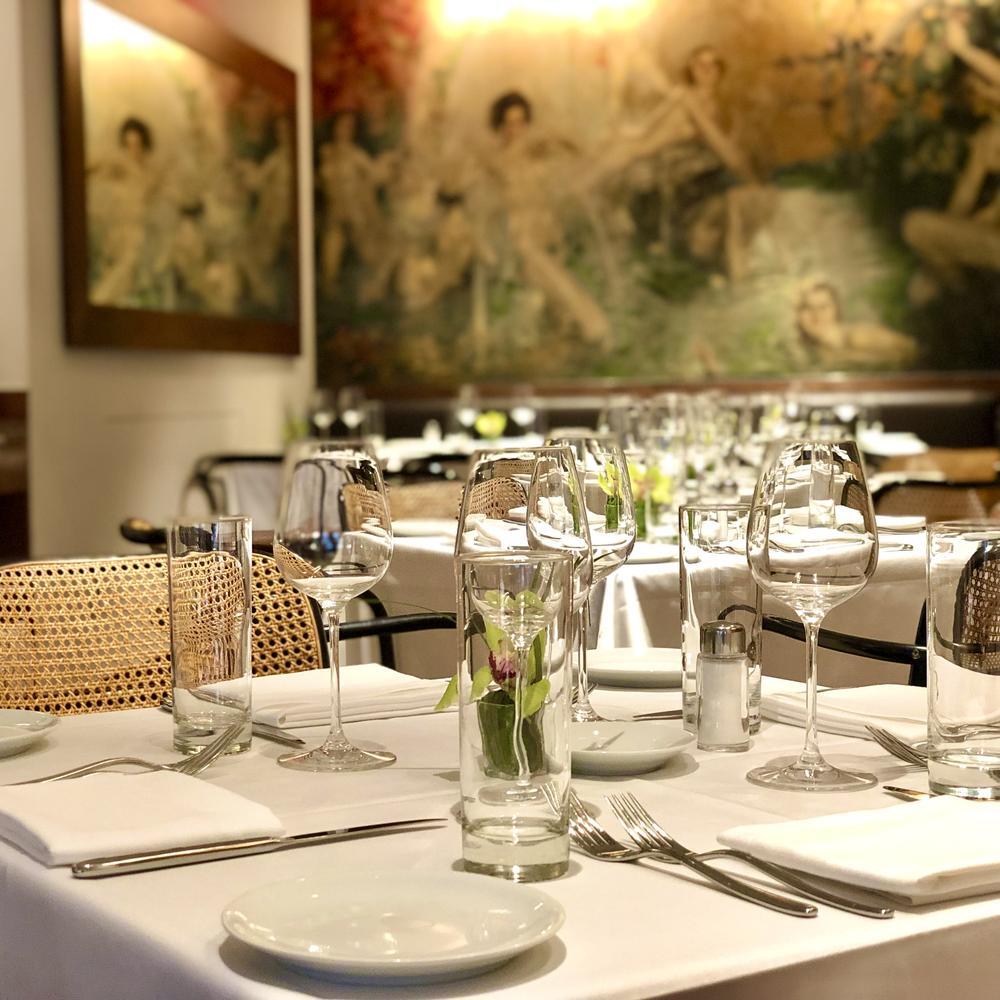 Paula Sorrentino/The Leopard at Des Artistes
The Mark Hotel
---
Hero image: Giada Paoloni/Ci Siamo
---