Supanniga Eating Room (Tha Tian)
392/25-26 Maha Rat Road, Phra Nakhon, Bangkok, Thailand
400 - 800 THB • Thai
Supanniga Eating Room (Tha Tian)
392/25-26 Maha Rat Road, Phra Nakhon, Bangkok, Thailand
400 - 800 THB • Thai
MICHELIN Guide's Point Of View
Bangkok is famous for rooftop bars and riverside eateries, and Supanniga Tha Tian is a good choice if you're looking to dine with friends along the Chao Phraya River. With postcard-worthy views of iconic Wat Arun, enjoy traditional dishes like fried Chinese cabbage with soy sauce, Tom Yam Kung, and Matsaman curry. The ambience is friendly and casual making it an ideal spot for lunch when touring the nearby Grand Palace, or book in advance to reserve one of the coveted rooftop tables for sunset.
Show More
Show Less
‹ The Plate • Fresh ingredients, carefully prepared: a good meal
ò Simple restaurant
Related Reads
Take a Journey through Thailand from northern specialties to southern delights with Michelin Guide and Citibank.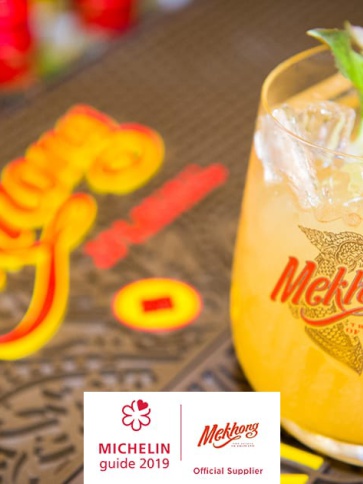 Thai people are known for their 'sabai' or easy-going attitude. What better way to experience Thai culture than with a delicious Thai meal paired with the perfect Thai cocktail?
From skyline vistas to cascading Andaman Sea views, these places offer a solid cocktail with killer sunset views to match.
Subscribe to our newsletter and be the first to get news and updates about the MICHELIN Guide
Subscribe
Follow the MICHELIN Guide on social media for updates and behind-the-scenes information