Royal Osha
99 Witthayu Road, Bangkok, 10330, Thailand
1,300 - 3,400 THB • Thai contemporary
Royal Osha
99 Witthayu Road, Bangkok, 10330, Thailand
1,300 - 3,400 THB • Thai contemporary
MICHELIN Guide's Point Of View
Originally from San Francisco, Royal Osha offers many of the same signature dishes, as well as new creations. Interiors are modern and sleek with a Chada (crown) as the centrepiece, along with Thai art. Start with a cocktail inspired from Ramakien characters and crafted with Thai rum before moving onto dishes such as salted yolk squid smoked with coconut husk and a sophisticated Tom Yam, infused with herbal notes and fresh shrimp.
Show More
Show Less
‹ The MICHELIN Plate: Good cooking
ó Comfortable restaurant
Related Reads
Check out this tasty list of restaurants offering online ordering for takeaway or delivery to your door.
When done right, cocktail and Thai food pairings can be a match made in heaven.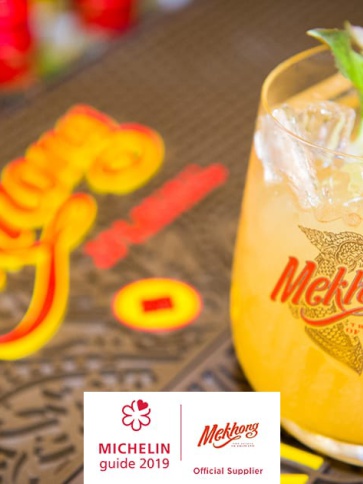 Thai people are known for their 'sabai' or easy-going attitude. What better way to experience Thai culture than with a delicious Thai meal paired with the perfect Thai cocktail?
Subscribe to our newsletter and be the first to get news and updates about the MICHELIN Guide
Subscribe
Follow the MICHELIN Guide on social media for updates and behind-the-scenes information