Mezzaluna
1055 Si Lom Road, Bangkok, 10500, Thailand
6,500 THB • French Contemporary
Mezzaluna
1055 Si Lom Road, Bangkok, 10500, Thailand
6,500 THB • French Contemporary
MICHELIN Guide's Point Of View
Perched on the 65th floor of the Lebua Hotel, Mezzaluna offers sky-high and breathtaking views. Toast to the high life at Sky Bar before settling in for a gastronomic journey. The accomplished chef and his team deliver European delights with Japanese precision in a seven-course set menu, along with some surprises. The flavours are balanced and sophisticated, and the food is creative and technically precise. A wine list of substantial proportions and prices accompanies.
Show More
Show Less
n Two MICHELIN Stars: Excellent cooking, worth a detour!
õ Extremely comfortable restaurant.
Related Reads
Elevate your dining experience with our first-time-ever four-hands dinners by two chefs of Two MICHELIN-Starred restaurants with French, Japanese, and Thai influences.
"Chef Chats Thailand" is a miniseries that takes you on a delicious journey through Central Thailand with 12 chefs from MICHELIN-Starred restaurants.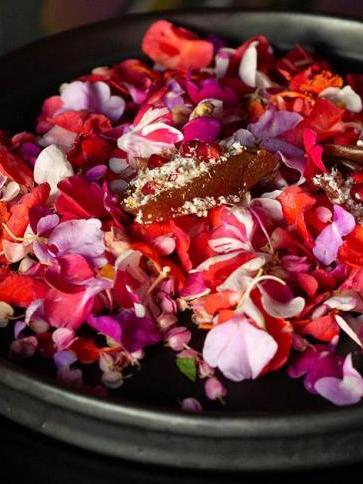 Every day is Valentine's Day when you're in a happy relationship, but on 14 February, see – and savour – what the day of love means to the top chefs in town.
Subscribe to our newsletter and be the first to get news and updates about the MICHELIN Guide
Subscribe
Follow the MICHELIN Guide on social media for updates and behind-the-scenes information