Mezzaluna
1055 Si Lom Road, Bang Rak, Bangkok, Thailand
6,500 THB • French Contemporary
Mezzaluna
1055 Si Lom Road, Bang Rak, Bangkok, Thailand
6,500 THB • French Contemporary
MICHELIN Guide's Point Of View
Perched on the 65th floor of the Lebua Hotel, Mezzaluna offers sky-high and breathtaking views. Toast to the high life at Sky Bar before settling in for a gastronomic journey. The accomplished chef and his team deliver European delights with Japanese precision in a seven-course set menu, along with some surprises. The flavours are balanced and sophisticated, and the food is creative and technically precise. A wine list of substantial proportions and prices accompanies.
Show More
Show Less
n Two Stars • Excellent cooking, worth a detour
õ Top class comfortable
Related Reads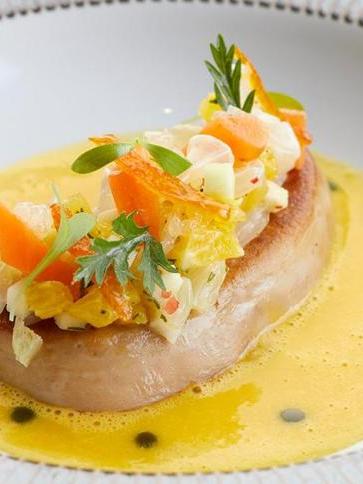 'Tis the season to celebrate the end of the year with special Christmas/NYE menus at MICHELIN Starred-Restaurants 2020!
To absolutely nobody's surprise, chef Arnaud Dunand Sauthier and chef Ryuki Kawasaki were back on stage at this year's MICHELIN Star Revelation both accepting another two MICHELIN Stars for Le Normandie and Mezzaluna respectively. We sat down to chat with the two chefs about motivations and Alain Ducasse.
Bring on the butter...and the cheese, the hearty coq au vin, delicate mille-feuille, copious bottles of Chablis and—you get the picture. Here are the best restaurants in Bangkok to get your French cuisine fix.
Subscribe to our newsletter and be the first to get news and updates about the MICHELIN Guide
Subscribe
Follow the MICHELIN Guide on social media for updates and behind-the-scenes information