Methavalai Sorndaeng
78/2 Ratchadamnoen Klang Road, Phra Nakhon, Bangkok, 10200, Thailand
500 - 1,000 THB • Thai
Methavalai Sorndaeng
78/2 Ratchadamnoen Klang Road, Phra Nakhon, Bangkok, 10200, Thailand
500 - 1,000 THB • Thai
MICHELIN Guide's Point Of View
While live '80s Thai music, classic décor and views of Democracy Monument are what give this restaurant its unique style, the food is what has kept loyal customers coming back for over 60 years. Presentation may look plain, but dishes deliver blasts of flavours and refined complexity. Highlights are crispy rice noodles in sweet and sour sauce, spicy lemongrass salad, and crab meat and acacia red curry. Small parties should book the private room.
Show More
Show Less
m One Star • High quality cooking, worth a stop
ó Quite comfortable
Related Reads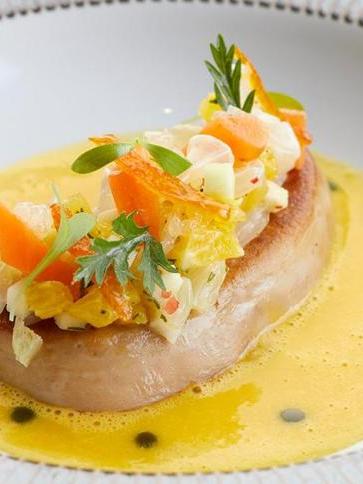 'Tis the season to celebrate the end of the year with special Christmas/NYE menus at MICHELIN Starred-Restaurants 2020!
With Citibank as your dining partner, explore Thailand's top MICHELIN Guide recommended restaurants.
The Michelin 2019 Thailand guide shines a spotlight on Thailand's talented chefs, consolidating the kingdom's reputation as one of the world's bright culinary lights.
Subscribe to our newsletter and be the first to get news and updates about the MICHELIN Guide
Subscribe
Follow the MICHELIN Guide on social media for updates and behind-the-scenes information