Magazine
18 new Bib Gourmands are joining the MICHELIN Guide New York 2022. Here's where to eat house-made tortillas, vegan ravioli, and uni dumplings.
Michelin Star Revelation
18 new Bib Gourmands are joining the MICHELIN Guide New York 2022. Here's where to eat house-made tortillas, vegan ravioli, and uni dumplings.
The stars are shining brightly over Toronto, with 13 new MICHELIN-Starred restaurants joining the inaugural MICHELIN Guide Toronto
New Michelin Distinctions Include 2 Two Stars, 11 One Stars, 5 Bib Gourmands and 5 Green Stars – Plus 4 Special Awards Were Announced
Dining Out
Four new restaurants enter the guide – one with a Bib Gourmand
What's better when the sun's out than dining alfresco? We take a look at the MICHELIN Inspectors' favourite outdoor dining spots in the inaugural MICHELIN Guide Estonia 2022
Two restaurants receive a MICHELIN Green Star for their commitment to sustainability in the inaugural MICHELIN Guide Estonia 2022
Features
Today we celebrate the success stories of Malaysians working abroad and flying the Jalur Gemilang flag high from London to Singapore.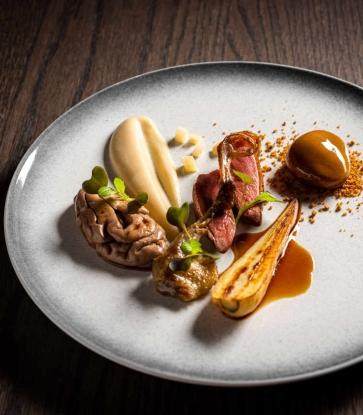 Opened in 2019 by celebrity chef Ákos Sárközi, the owner of Michelin-starred restaurant Borkonyha, Textúra offers an augmented fine dining experience. A funky interior design, visually creative plates and impeccable gastronomy (in which Hungarian game meat finds a modern incarnation) await the gourmet diners of Budapest, in a laid-back, witty atmosphere full of surprises.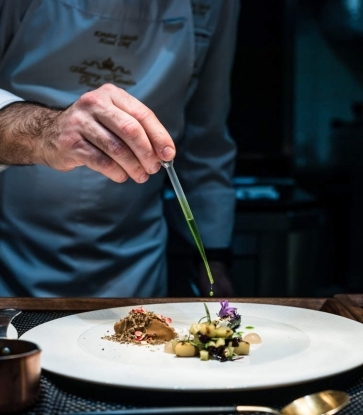 Traditional Hungarian cuisine is experiencing a renaissance, but some chefs prefer taking a radical turn by using experimental techniques, mixed influences, and disruptive tastes. At restaurants Arany Kaviár, Nobu and MÁK in Budapest, the fine dining experience is as unconventional as it gets. For a deliciously brave result.
People
Knife techniques can change the flavour of food. What is the essence of this delicate skill when it is honed to its finest edge?
Three Special Awards were presented at the launch of the inaugural MICHELIN Guide Estonia
Tim Flores and Genie Kwon fly the Philippine flag high as their restaurant in Chicago — Kasama — is recognised as the first MICHELIN-Starred Filipino restaurant in the world.
Wine
There's a heightened awareness and increasing interest towards sustainability around the world – and that includes Serbia. Much more than just a passing fad, this trend is leading to a greater knowledge and a better appreciation of the country's natural wines by wine professionals and amateur wine-enthusiasts alike.
Hot weather and outdoor cooking go together like salads and rosé, hamburgers and rosé, grilled chicken and rosé. Or maybe even shrimp on the barbie – if you've adopted Australian habits – and rosé. Summer is a time for uncomplicated meals and refreshing wines, for dining al fresco while the humidity beads up on the outside of a chilled glass of the pink stuff.
Franciacorta's red, white and rosé wines include many different grape varieties and methods of production, and provide the perfect accompaniment to the region's cuisine, including game, poultry, vegetables and lake fish.
Dining In
Learn the secrets behind making MICHELIN-level green curry.
Here's a not-so-secret recipe for mouth-watering crispy pork belly.
Travel
The motif of the Tuscan farmhouse has been emulated throughout the world — probably to its own detriment. But there's nothing like the real thing, and these hotels give you all of the authenticity without any of the cliché.
The Pine Tree State lives up to its name with lush, dense forests, peaks for days, a glittering coastline, and the freshest seafood.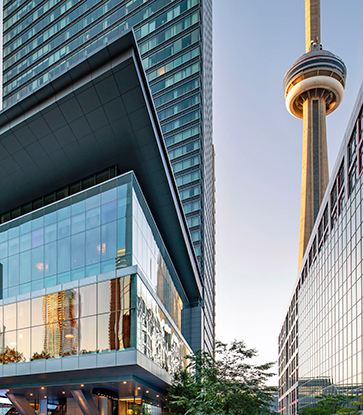 Toronto's most impressive restaurants will be in the MICHELIN Guide for the first time ever — a signal that the city's flourishing culinary scene is as sophisticated as its hotel offerings.
News & Views
Settled in Athens since 1987, the MICHELIN Guide unveiled today its new selection for the Greek capital city, with new MICHELIN Stars, both green and culinary, as well as new gems for gourmets to discover.
The MICHELIN Guide Slovenia 2022 unveils a vibrant and gratifying selection of restaurants.
The MICHELIN Guide continues its expansion in the Middle East and will unveil the inaugural MICHELIN Guide Abu Dhabi 2023 edition in November 2022
Sustainable Gastronomy
Its strong relationship with its natural surroundings, its locally inspired cuisine and the importance of sustainability in the kitchen are behind the decision of the Michelin Guide and illycaffè to showcase La Bicicleta as a restaurant with a strong commitment to its environmental impact. A place where you can enjoy your surroundings knowing that care and respect for the environment are paramount.
Through its green stars and its partnership with illycaffè, the MICHELIN Guide highlights restaurants that have a strong connection to the environment, places such as Auberge du Père Bise, where you can literally "taste" the landscape. With deep roots in the Savoyard land, chef Jean Sulpice gives a lesson in sustainability, in which coffee has found its place.
We celebrate some of the MICHELIN Green Star Restaurants leading the charge when it comes to Sustainability
Wellness
Every year, 1 June is marked as World Milk day. Whether you're lactose intolerant or simply looking for new flavours, here's what you can look out for.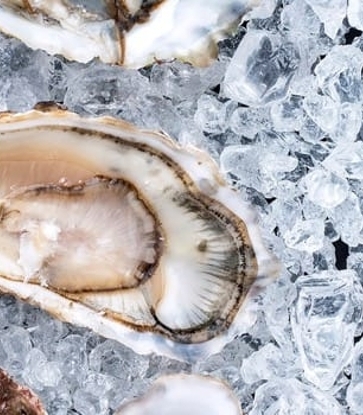 These beautiful bivalves offer a variety of vitamins and nutrients.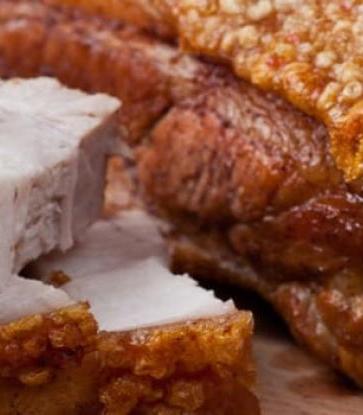 Thanks in part to the keto diet trend, good fats are all the rage. And surprise, surprise—pork fat is in, skim milk is out.