There's no precedent for Nobu, with its Michelin-worthy empire of restaurants and hotels. And it all started with an offer from Robert DeNiro that couldn't be refused — eventually.
MICHELIN Guide Ceremony
Prior to the award ceremony of the MICHELIN Guide Switzerland 2023, Michelin is pleased to present the restaurants that are the newest recipients of the Bib Gourmand. On 2 October, the new MICHELIN stars, Green Stars and Special Awards will be handed out at the EHL Hospitality Business School in Lausanne.
The New Distinctions and Special Award Winners are unveiled!
Discover Poland's first Two MICHELIN Star restaurant, as well as 2 new One Star restaurants and 6 new Bib Gourmands
Dining Out
Not sure how to get a reservation for one? Looking for the best places to dine alone? Our Inspectors have the answers...
Lamb happens to be one of the most beloved ingredients both in Istanbul and in Türkiye. An extraordinary meat with its unique texture, lamb adds its aromatic taste no matter what the recipe is.
Discover more about the ingredient referred to as 'the best pork in the world'
Features
Eat well and rest well at these MICHELIN Guide hotels in Kuala Lumpur that are also home to MICHELIN restaurants.
From New York to Paris, here are the starry boîtes and hotels to hit up that are as captivating as the collections.
Eating for a living is a dream job, but these tales prove it's not always a storybook ending.
People
We asked some of Hungary's best female chefs about their influences, experiences and plans for the future
Tamás Széll of Stand and István Pesti of Platán Gourmet tell us more about daily life at their Two Michelin Star restaurants
Spend a day with Fatih Tutak, chef of the very first 2 Star restaurant in the MICHELIN Guide Istanbul. Hidden among the skyscrapers, this place offers a mesmerizing journey to the new Anatolian cuisine spiced up with Chef Fatih's fantasies.
Wine
Anatolian land has blessed us with grapes. Discussion about the local food or cuisine automatically brings the topic of local wines. What grows together, goes together.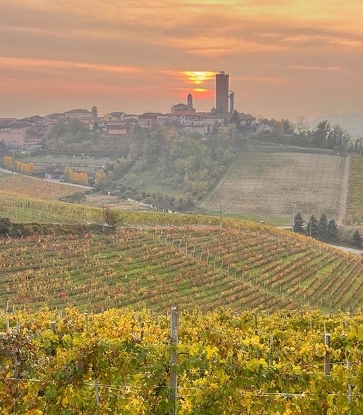 Robert Parker Wine Advocate reviewer Monica Larner goes a truffle hunt on a foggy autumn afternoon. And she recommends a few good places to eat and excellent wines to drink (including Barolo and Barbaresco) from this beautiful corner in northern Italy.
Breaking down the essentials of opening the right drink.
Dining In
Middle Eastern-inflected snacks to up your apéro spread
An elaborate gâteau St-Honoré recipe from Daniela Herrera, one of two Outstanding Pastry Chefs in California this year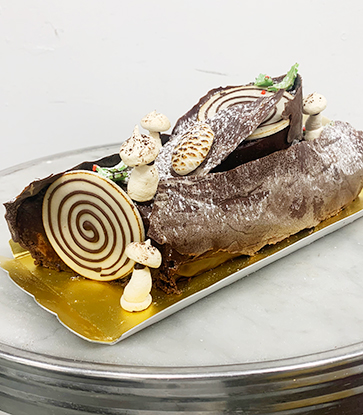 A bûche de Noël, aka a Yule log, is a Christmastime tradition. It's most common in France, Belgium, and Switzerland, but its popularity has spread worldwide.
Travel
There's no precedent for Nobu, with its Michelin-worthy empire of restaurants and hotels. And it all started with an offer from Robert DeNiro that couldn't be refused — eventually.
MICHELIN Guide hotel experts share their most exciting discoveries for the week of September 25th.
A Plus membership from the MICHELIN Guide is your ticket to VIP upgrades and amenities at over 1,000 of the world's best hotels.
News & Views
On 21st November 2023 the first MICHELIN Guide selection to Latvia will be unveiled. Watch this space to be the first to discover this new selection...
The MICHELIN Guide Slovenia 2023 unveils a vibrant and gratifying selection of restaurants.
Brazil's gastronomic scene is heating up.
Sustainable Gastronomy
We spent a day in Urban Gardens in Gümüşdere, Istanbul with Maksut Askar, chef of Neolokal restaurant, the only one awarded a MICHELIN Green Star in Istanbul 2022.
As a major supporter of Michelin's Green Stars, illycaffè continues its pursuit of excellence, innovation and sustainability together with its new Chef Ambassador, Massimo Bottura.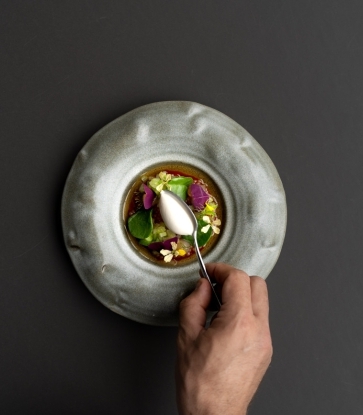 Thanks to its Green Stars and partnership with illycaffè, the MICHELIN Guide shines the spotlight on stories of restaurants that have a strong impact on the environment. Restaurant ONE in Roermond, the Netherlands, is a fine example of this. We would like to tell you how the kitchen garden made Edwin Soumang choose the path of sustainability.
Wellness
Every year, 1 June is marked as World Milk day. Whether you're lactose intolerant or simply looking for new flavours, here's what you can look out for.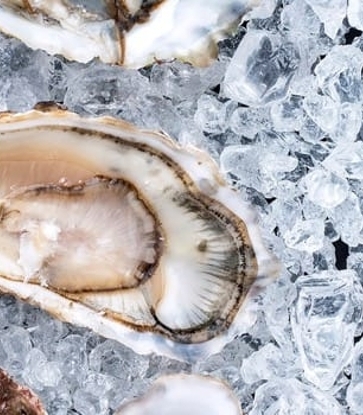 These beautiful bivalves offer a variety of vitamins and nutrients.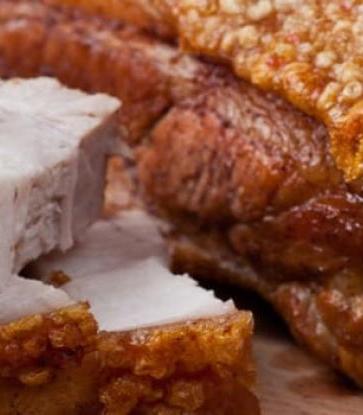 Thanks in part to the keto diet trend, good fats are all the rage. And surprise, surprise—pork fat is in, skim milk is out.