Magazine
Wherewithall opens in Avondale tonight.
Features
The MICHELIN Guide Nordic Countries will be presented in Norway for the first time.
"Stop and smell the roses—and eat them too!"
We have no qualms paying ahead for movie tickets and air fares, so why not a meal?
Dining Out
Wherewithall opens in Avondale tonight.
The chef behind Chicago's two-MICHELIN-starred Acadia opens Acadia House Provisions in the Pine Tree State.
Here's where to go in the booming neighborhood.
People
British botany enthusiast Ben Branson has created the world's first non-alcoholic spirit.
At his restaurants around the world, Pérez applies gastronomic techniques to dishes that he describes as "Mediterranean with an international flair."
The Boia Faüss microbrewery serves out about 200 hectoliters of beer per year, drawing on self-produced raw materials, giving them typically Teutonic imprints and Anglo-Saxon aspects.
Dining In
Chef Adam Howard makes a vegetarian version of this Southern classic.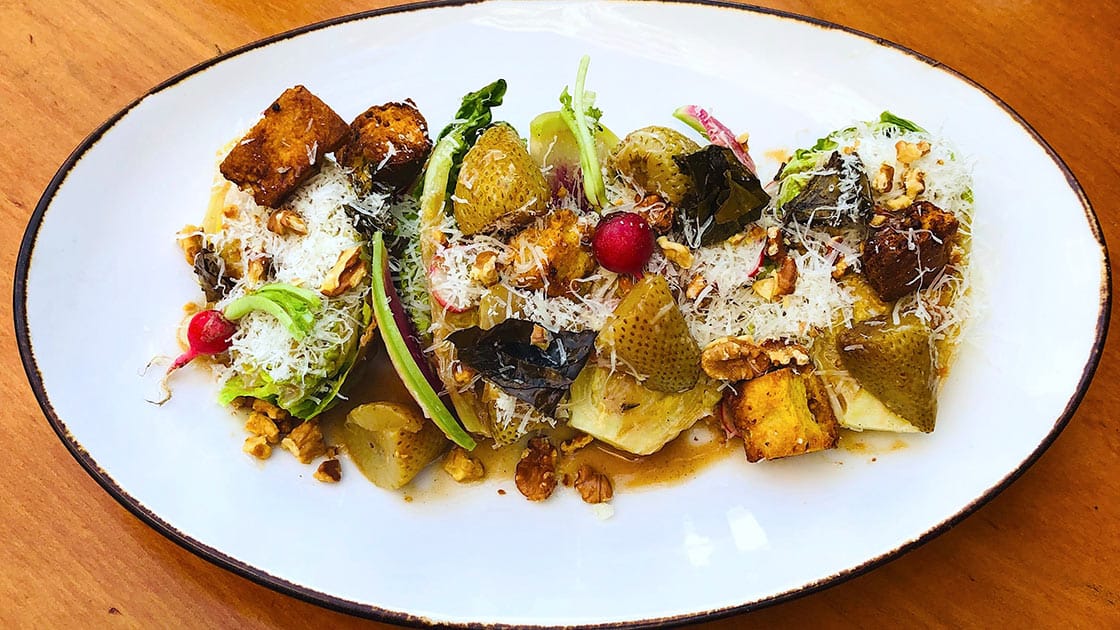 Chef Adam Howard shares how to make this Blue Duck Tavern dish at home.
There's no time like the present for this deep-fried bratwurst on a stick from The Dutch.
Travel
Check out a slew of farmer's markets that are located near metro stations in Taipei.
Famed chef Masa Takayama shares his favorite gems from this coastal sake and seafood haven.
Heading to Switzerland? Take a trip to this picturesque town.
News & Views
The MICHELIN Guide Nordic Countries will be presented in Norway for the first time.
This edition is the first comprehensive relook of the Fukuoka and Saga prefectures since it was launched in 2014 and is the first time that Nagasaki has been included in the guide.
10 new establishments have been added this year, bringing the total to 28.
Wellness
These beautiful bivalves offer a variety of vitamins and nutrients.
When it comes to the food of the future, insects might just be the next bug thing.
Thanks in part to the keto diet trend, good fats are all the rage. And surprise, surprise—pork fat is in, skim milk is out.
Follow the MICHELIN Guide on social media for updates and behind-the-scene information.