80/20
1052-1054 Charoen Krung Road, Bang Rak, Bangkok, 10500, Thailand
3,000 THB • Innovative
80/20
1052-1054 Charoen Krung Road, Bang Rak, Bangkok, 10500, Thailand
3,000 THB • Innovative
MICHELIN Guide's Point Of View
Chefs Jo and Saki have travelled far and wide throughout Thailand, discovering novel ingredients and new cooking techniques that now inform their innovative, exciting approach to traditional Thai cuisine. Folksy ingredients such as caviar-sized aquatic flowering plants found in rural ponds, known as Asian watermeal, and black chicken from the Northeast feature prominently, along with koji-fermented fish sauce, produced in their own fermentation lab.
Show More
Show Less
m One Star • High quality cooking, worth a stop
ó Quite comfortable. Our most delightful places
Related Reads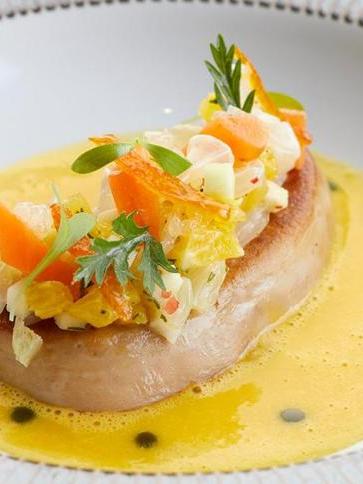 'Tis the season to celebrate the end of the year with special Christmas/NYE menus at MICHELIN Starred-Restaurants 2020!
These chefs are flexing their creative muscles and pushing boundaries on formal dining with menus that go beyond farm-to-table.
Subscribe to our newsletter and be the first to get news and updates about the MICHELIN Guide
Subscribe
Follow the MICHELIN Guide on social media for updates and behind-the-scenes information