Hokkien Specialties: Mee Sua, White Radish with Scallops
The Singaporean Hokkien community is the largest linguistic group in Singapore, making up two-fifths of the Chinese Singaporean population. Interestingly, the number of dishes that make up its traditional cuisine is truly staggering, ranging from Buddha Jumps Over The Wall to popiah. While that variety is great for gourmands, establishing which ones are traditional Chinese New Year dishes becomes a little tricky.
To investigate the difference, we spoke with Chef/owner Tho Cheng Kia of heritage Hokkien restaurant Quan Xin Yuan. The restaurant was founded by Mr Tho's grandfather in 1930, and the old recipes have been carefully preserved till this day. His take? Traditional Hokkien cuisine is down-to-earth; the presentation is often humble and the dish names are straightforward. All that matters at least, is flavour.

For Mr Tho, the traditional taste of New Year is
Mee Sua
, a noodle dish enjoyed by the whole family when they gather at his home on the first day of the Lunar New Year. Thin rice noodles, which symbolizes longevity, is served in a clear broth with two hard-boiled eggs, considered auspicious, as well as some pork.
SEE ALSO:
What We Ate: Traditional Cantonese and Hakka Chinese New Year Dishes
White radish is also frequently used for festive dishes, as it is also called "cai tou" in Hokkien, which sounds like good luck. In the restaurant, white radish steamed with scallops is extremely popular during the New Year feasts. To cook, premium dried scallops, white radish, and Chinese mushrooms have to be prepared separately before being assembled and steamed together for 2 hours.
Taste-wise, the wonderful sweetness of scallops and white radish play off each other and the combination is sublime. As the dish requires extra preparation, diners are advised to call and order in advance if they wish to have it.
Quan Xin Yuan is at 252 Jln Besar; 6294 6254
Teochew Specialties: Qi Yang Cai, Dao Gua, Sea Cucumber and Rabbit Fish
One of most prominent Chinese New Year dishes for the Teochew community would be
Qi Yang Cai
, a vegetarian dish prepared on the 7th day of the Lunar New Year that contains seven kinds of vegetable, each meant to symbolise an auspicious meaning. This inludes greens like '
cong
', or spring onions ('
cong ming
' in Mandarin means to be smart), '
suan
' or leeks ('
suan
' in both Teochew and Mandarin means to count, and symbolizes that one will have money to count), '
qin cai
' or celery ('
qin
' means to be hardworking), '
bai he
' or lily bulb, which has the connotations of a hundred things going well (百事合意).
SEE ALSO:
Toss For Well-Being With This Healthy Yusheng Recipe From Crystal Jade Golden Palace
Teochews also favour dishes with beancurd, shares Mr Lee Chiang Howe, trained chef and owner of renowned heritage Teochew restaurant Huat Kee. That's because beancurd is called 'dao gua' in Teochew but 'gua' also means 'official'. Eating it symbolises the hope of becoming an official, which brings glory to the family and ancestral home.

Much of Mr Lee's savoir faire was in fact passed down from his grandfather who was the head chef at the Chui Huay Lin Club – a networking and recreational space established in 1845 for Teochew businessmen. Mr Lee learnt many of the traditional Teochew dishes from his grandfather which the kitchens still recreate today.
One example is sea cucumber stuffed with minced meat, mushrooms, dried shrimp, water chestnuts and dried sole fish. It's a symbolic dish as sea cucumber is known as 'hai shen', which signifies a promotion. To stuff an ingredient also means 'man', or full – to be full of wealth.

To cook, the sea cucumber is first cleaned, stuffed with the filling, wrapped in pork fat, flash fried and then simmered in a flavoursome broth made from chicken, duck and pork bones. "The sea cucumber is served with the web of pork fat, and while the elders adore the fat, the youngers avoid it," quips Mr Lee.
Another popular dish even comes with an urban legend: rabbit fish, otherwise known as 'bai du yu' or white stomach fish as it is full of roe this season. This tradition took root only in Singapore when a businessman ate this fish one New Year and became extremely wealthy as his business flourished.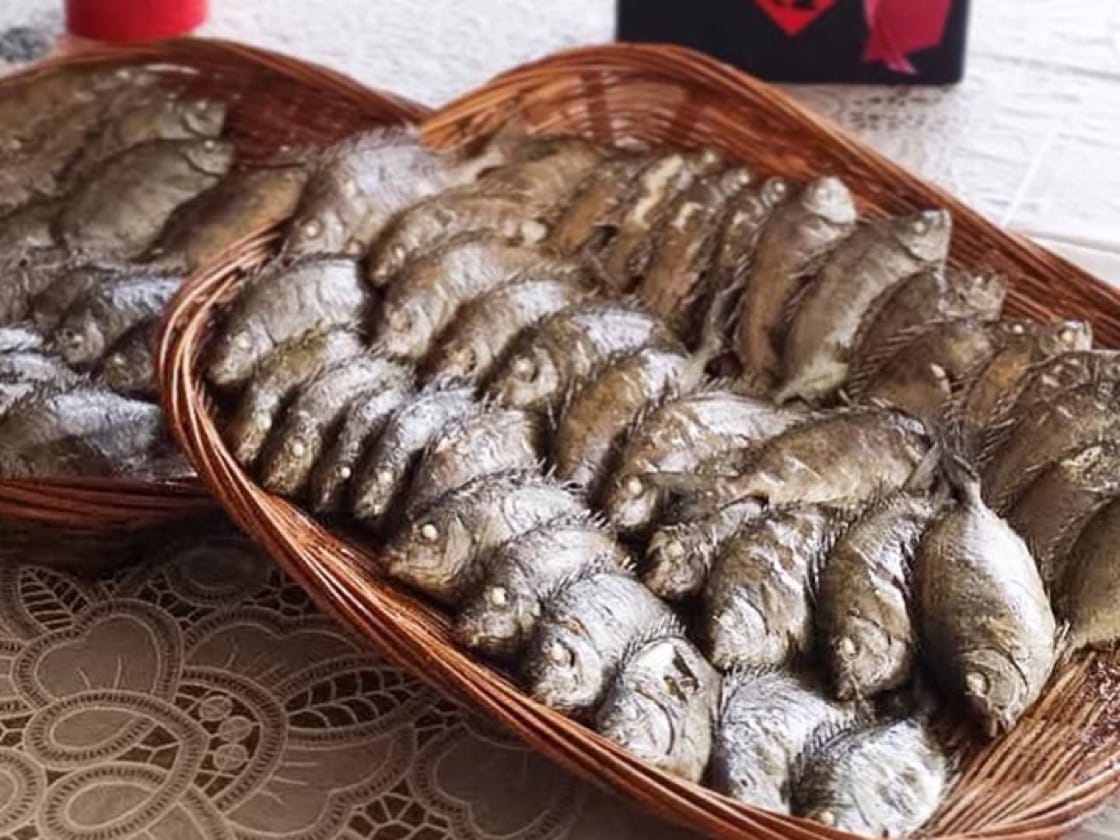 Eating rabbit fish soon became associated with striking a fortune as other businessmen at the club followed suit. As word spread, the practice trickled down to the masses and a new tradition was born. The fish became so coveted that fish prices can ring up to $200 per kilogram at the cash tills. Today, the fish remains highly sought-after at Huat Kee and goes not by twos or threes, but by the basketful.
Recommended reading: If you're in the mood for more Chinese New Year Stories, click here