Magazine
The MICHELIN Guide has developed an international barometer to facilitate analysis of the impact of the Covid-19 crisis on Michelin Starred restaurants.
The best of the MICHELIN Experience in your inbox
Stay on the top of the best restaurants, offers, lifestyle, and events recommended in our guide cities.
Subscribe
Dining Out
Expect 72 services, 12 team members and 4 menus from Mauro Colagreco's 3-MICHELIN Star restaurant during its extended four-month residency at Singapore's Mandala Club
At this temple to Edomae sushi, each morsel of prized fish and pearlescent grain of rice is testament to the chef's precision and attention.
In honour of Earth Day, we celebrate MICHELIN Green Star restaurants in the region that are going the extra mile for our planet.
Features
Stay home and enjoy culinary creations such as mala beef brisket and apple wood-smoked foie gras dumplings from MICHELIN-recommended restaurants and hotels
At 1-MICHELIN-Star Braci, the honey notes of The Balvenie 12 Year Old DoubleWood and toffee notes of 14 Year Old Caribbean Cask are perfectly paired with dishes that pay tribute to Puglia
In line with Accor's global commitment to sustainability, MICHELIN-listed hotels Fairmont Singapore and Swissôtel The Stamford are taking daring strides with their urban aquaponics farm and other sustainable food innovations.
People
Long-distance running energises Andrew Walsh and fuels his creativity in the kitchen for Cure's deeply personal Nua Irish cuisine menu.
A year on from Singapore's circuit breaker, the chef of the one MICHELIN star JAAN By Kirk Westaway is looking forward to the arrival of spring after "a very long winter".
For Jade's executive chef Leong Chee Yeng, the food he cooks is made all the more meaningful by the produce he grows himself and the handmade vessels they are served in.
Dining In
Bring the family together with a selection of cuisines and wines from MICHELIN-recommended restaurants that range from Alsatian to Peranakan
Chef Gabriel Kreuther explains how he uses alcohol—especially wine—in the cooking at his eponymous two MICHELIN star restaurant in New York City.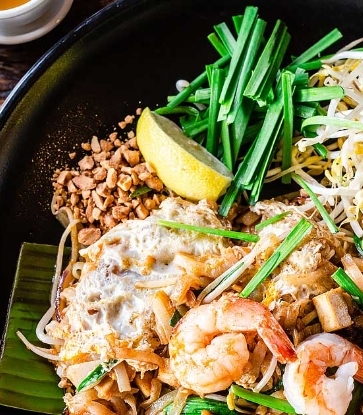 Unlock delicious secrets from chefs who make the best phad thai in the MICHELIN Guide Thailand.
News & Views
The MICHELIN Guide has developed an international barometer to facilitate analysis of the impact of the Covid-19 crisis on Michelin Starred restaurants.
Download the free MICHELIN Guide app to help you find the best hotels and restaurants in the world – including MICHELIN Plates, Bib Gourmands and MICHELIN Stars.
Celebrate Les Amis Group's 27th Birthday with our MICHELIN Guide Singapore Dining Giveaway!
Travel
Among the 10 restaurants that received new Stars in the 2021 edition are 2 new Two Star restaurants and 8 new One Star restaurants. Here's what caught the eyes — and tastebuds — of our MICHELIN inspectors at each venue.
From covering a meal at the hotel's MICHELIN restaurants to conjuring up an in-room multiple-course dinner feast curated by their kitchen teams, these Hong Kong hotel packages will put a smile on every foodie's face. 
From rarely seen dim sum to the old-time charms of Xiguan mansions and consistent delivery by shrewd kitchen teams across the city — these are what impressed our MICHELIN inspectors most about the 12 MICHELIN-starred restaurants in Guangzhou.
Wellness
Every year, 1 June is marked as World Milk day. Whether you're lactose intolerant or simply looking for new flavours, here's what you can look out for.
Jelly is often dismissed as junk food, but there are some guilt-free variations of the bouncy dessert.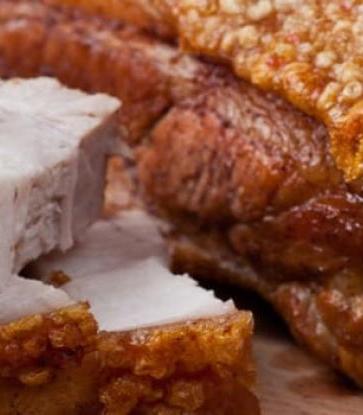 They used to be the villain but now thanks to the keto diet trend, good fats are all the rage. And surprise, surprise, pork fat is in, skim milk is out.
Subscribe to our newsletter and be the first to get news and updates about the MICHELIN Guide
Subscribe
Follow the MICHELIN Guide on social media for updates and behind-the-scenes information