Magazine
The MICHELIN Guide has developed an international barometer to facilitate analysis of the impact of the Covid-19 crisis on Michelin Starred restaurants.
The best of the MICHELIN Experience in your inbox
Stay on the top of the best restaurants, offers, lifestyle, and events recommended in our guide cities.
Subscribe
Dining Out
We take an exclusive first look at the revamped restaurant by celebrity chef Tetsuya Wakuda.
Time-honoured names and a wide variety of local favourites are the hallmarks of this historic Singapore hawker centre.
Other exciting new ventures by MICHELIN restaurants to look forward to in 2021 include Mauro Colagreco's Carne Singapore, Putien's Yum Sing! and the return of Joel Robuchon's restaurants.
Features
Chicken rice with no chicken and tau suan encased in a sugar dome—Explore the memories behind Jimmy Lim's soulful mod-Sin plates and the original dishes that inspired them.
Join the chef of three MICHELIN star French restaurant Odette on a "tour de France" without leaving the city.
The chef of one MICHELIN star contemporary Korean restaurant Meta takes us to his favourite spots in Singapore for an authentic taste of Seoul.
People
The Hong Kong-bred chef introduces refined Cantonese cuisine with an element of surprise—like Peking roast duck from a mesquite wood-fired oven with a side of Avruga caviar.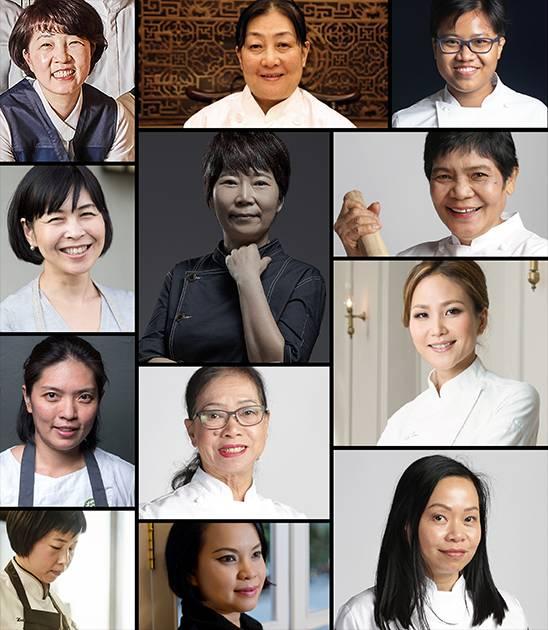 They overcame poverty, cancer and self-doubt to pursue their passion for the food business. We celebrate their stories.
This Valentine's Day, we celebrate love as the secret ingredient for wonderful food.
Dining In
Making French macarons is notoriously finicky, but here legendary pastry chef Pierre Hermé demystifies the steps for recreating his famed chewy, chocolatey cookies.
Got leftover steamed fish? These silky savoury scrambled eggs are the perfect way to use it up, shares Ken Chen of Taipei's three-MICHELIN-starred Le Palais.
Chef Aitor Jeronimo Orive of MICHELIN-starred Basque Kitchen shows how it's possible to achieve the perfect doneness and char with a Teka SteakMaster home oven.
News & Views
The MICHELIN Guide has developed an international barometer to facilitate analysis of the impact of the Covid-19 crisis on Michelin Starred restaurants.
Among a total of 69 MICHELIN-starred restaurants in Hong Kong and 18 starred restaurants in Macau, 2 restaurants newly receive Two Stars and 8 restaurants receive One Star.
Among 28 MICHELIN Stars in total, 1 restaurant promoted to two-star status, plus 2 new entrants and 1 promoted in the one-star rating.
Travel
Among the 10 restaurants that received new Stars in the 2021 edition are 2 new Two Star restaurants and 8 new One Star restaurants. Here's what caught the eyes — and tastebuds — of our MICHELIN inspectors at each venue.
From covering a meal at the hotel's MICHELIN restaurants to conjuring up an in-room multiple-course dinner feast curated by their kitchen teams, these Hong Kong hotel packages will put a smile on every foodie's face. 
From rarely seen dim sum to the old-time charms of Xiguan mansions and consistent delivery by shrewd kitchen teams across the city — these are what impressed our MICHELIN inspectors most about the 12 MICHELIN-starred restaurants in Guangzhou.
Wellness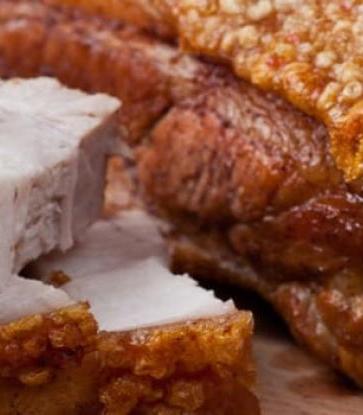 They used to be the villain but now thanks to the keto diet trend, good fats are all the rage. And surprise, surprise, pork fat is in, skim milk is out.
Trace the journey of this popular vinegar soda from the farmer's market to the mass market.
This nutrient-dense beverage is having its moment in the sun, and here's why.
Subscribe to our newsletter and be the first to get news and updates about the MICHELIN Guide
Subscribe
Follow the MICHELIN Guide on social media for updates and behind-the-scenes information