Magazine
Toughness doesn't come from appearances — it is all in the mind, says the unapologetically feminine chef-owner of MICHELIN-starred Tate in Hong Kong.
The best of the MICHELIN Experience in your inbox
Stay on the top of the best restaurants, offers, lifestyle, and events recommended in our guide cities.
Subscribe
Dining Out
Our MICHELIN Guide inspectors have scoured the island to bring you their favourite restaurants to get cracking at Singapore's most iconic dish.
The chef of MICHELIN-starred Cheek Bistro and Cloudstreet shares why it is only now that he is exploring the cuisine of his homeland, and what to expect at Kotuwa when it opens in April.
Fresh from their two-MICHELIN-star win last year, Belgian chef Emmanuel Stroobant's modern French fine dining institution Saint Pierre reopens after a two-month facelift with an airy new look and renewed verve.
Features
These documentaries, feature films and a talk-of-the-town Japanese TV drama offer a peek into the lives and minds of the world's top chefs and their MICHELIN-starred kitchens.
Staying in to avoid the crowd? These MICHELIN-listed restaurants in Singapore will bring their food — or even their chefs — directly to you.
Nine chefs from Singapore's leading MICHELIN-star restaurants including Sebastien Lepinoy, Kirk Westaway and Hawker Chan demonstrate the right way to wash your hands in a new public service campaign to combat the spread of Covid-19.
People
Toughness doesn't come from appearances — it is all in the mind, says the unapologetically feminine chef-owner of MICHELIN-starred Tate in Hong Kong.
The incoming Eurasian chef tells us about his vision for the restaurant, his culinary influences and how he will be handling the pressures of taking over one of Singapore's most iconic MICHELIN-star addresses.
We chat with chefs Aom and Paper on what it means to be a woman in the professional kitchen and how they are helping to propel Thailand front and centre in the global culinary arena.
Dining In
Buddhist monk Jeong Kwan at Baekyangsa Temple, celebrated for her timeless and elegant temple cuisine, shares her recipe for maesaengi jjim.
The secret to one-MICHELIN-starred Chim By Siam Wisdom's fragrant, full-flavoured itim kati? Burnt coconut juice.
This hybrid cooking technique of pan-frying then simmering is often used in Taiwanese cuisine to give fish a textured appeal.
News & Views
"Good morning, everyone, First of all, on behalf of the whole MICHELIN Guide team, I want to express my deepest sympathy for the families and loved ones...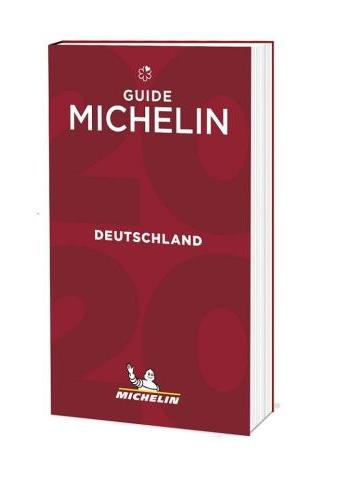 With 37 new one-, two- or three-star restaurants and 23 new Bib Gourmand establishments the MICHELIN Guide Germany 2020 once again demonstrates the country's great culinary diversity.
The new selection for the fourth edition of the MICHELIN Guide Croatia celebrates the Croatian culinary scene and demonstrates its richness and diversity with four outstanding new addresses.
Travel
This is where to find the best steaks in NYC, according to our MICHELIN inspectors.
Alchemist, RE-NAA and Under are some of the restaurants newly recognised with stars in the MICHELIN Guide Nordic Countries 2020. Here's what our inspectors had to say about them.
Browse restaurants in the MICHELIN Guide United Kingdom offering this favourite post-lunch pastime.
Wellness
Jelly is often dismissed as junk food, but there are some guilt-free variations of the bouncy dessert.
They used to be the villain but now thanks to the keto diet trend, good fats are all the rage. And surprise, surprise, pork fat is in, skim milk is out.
Trace the journey of this popular vinegar soda from the farmer's market to the mass market.
Subscribe to our newsletter and be the first to get news and updates about the MICHELIN Guide
Subscribe
Follow the MICHELIN Guide on social media for updates and behind-the-scenes information