Dining Out
Now that restaurants in Singapore are opening up for dine-ins, here are some exciting ventures by MICHELIN-starred restaurant chefs to look forward to, including Tetsuya Wakuda's new Japanese concept, Nancy Silverton's Osteria Mozza, Alain Ducasse's Osteria BBR, and Andrew Walsh's Club Street Wine Room.
How is a millennial's way of running a restaurant different from his parents'? Seth Sim and his father Sim Yau Lai talk business, how they bond as father and son, and what goes into a Bib Gourmand-worthy bowl of prawn mee.
14 restaurants in Singapore have newly entered the 2021 selection with a MICHELIN Plate distinction. Planning to drop by? Here's what that stood out, according to our Michelin inspectors.
Features
Discover the hidden gems of the Yau Ma Tei as the chef-owner of two-MICHELIN-starred Tate gives us a tour of her favourite spots in the neighbourhood.
Here's what to look for when purchasing this essential kitchen item.
Delight your palate as you take a breather through these food-themed staycations around Singapore; one of which includes a MICHELIN-starred dining experience.
People
Lewis Barker of newly awarded one-MICHELIN-starred Sommer talks about passion, music, and a special birthday that he will never forget.
At 33 years old, Cloudstreet's head chef Mark Tai displays wisdom beyond his years as he talks about mentorship, legacy, and coming home to mum's cooking.
Long-distance running energises Andrew Walsh and fuels his creativity in the kitchen for Cure's deeply personal Nua Irish cuisine menu.
Dining In
This is a recipe for "Infiniment Chocolat" macarons by Pierre Hermé, one of France's most famous pastry chefs.
With eating indoors being the new norm, get creative in your home kitchen with these recipes from MICHELIN-rated restaurants around the world that are either from, or inspired by, the Land of the Rising Sun.
News & Views
Michelin is pleased to announce that the 2021 edition of the MICHELIN Guide Guangzhou was unveiled today at the Ritz-Carlton, Guangzhou. The entire selection, including MICHELIN-starred, Bib Gourmand and Michelin Plate restaurants, as well as two special awards – the Young Chef Award and the Service Award – were announced.
The MICHELIN Guide has developed an international barometer to facilitate analysis of the impact of the Covid-19 crisis on Michelin Starred restaurants.
Celebrating its fifth anniversary, the MICHELIN Guide Singapore 2021 edition has one new 3-Star restaurant, one new 2-Star restaurant, and 12 new 1-Star restaurants. And for the very first time in Singapore, the MICHELIN Guide Young Chef Award is introduced.
Travel
Five recent discoveries from Tablet, the hotel experts at the MICHELIN Guide.
Five recent discoveries from Tablet, the hotel experts at the MICHELIN Guide.
Five recent discoveries from Tablet, the hotel experts at the MICHELIN Guide.
Wellness
Every year, 1 June is marked as World Milk day. Whether you're lactose intolerant or simply looking for new flavours, here's what you can look out for.
Jelly is often dismissed as junk food, but there are some guilt-free variations of the bouncy dessert.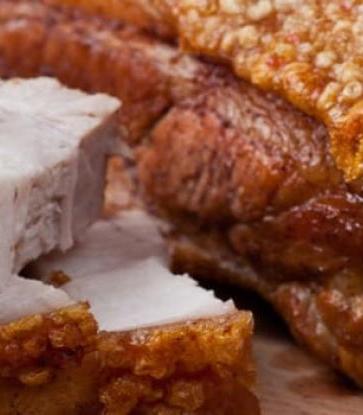 They used to be the villain but now thanks to the keto diet trend, good fats are all the rage. And surprise, surprise, pork fat is in, skim milk is out.
Subscribe to our newsletter and be the first to get news and updates about the MICHELIN Guide
Subscribe
Follow the MICHELIN Guide on social media for updates and behind-the-scenes information