Get to know the multicultural tea that found its home in the UAE.
MICHELIN Guide Ceremony
The full restaurant selection of the MICHELIN Guide Taiwan 2023 is revealed today. 2 restaurants promoted to Three MICHELIN Stars, 3 restaurants promoted to Two MICHELIN Stars, and 7 restaurants are newly awarded with One MICHELIN Star and 2 restaurants newly receive the MICHELIN Green Star for their sustainable commitments.
286 restaurants compose Singapore's 2023 selection with over 30 different cuisine types. Five restaurants are newly awarded with One MICHELIN Star, bringing the total of MICHELIN Starred restaurants in Singapore to 55. Lastly, the first MICHELIN Green Star recognition in Singapore is awarded this year, highlighting the sustainable commitment of one new restaurant.
19 new establishments — 2 restaurants and 17 hawker stalls — are awarded a Bib Gourmand in Singapore this 2023, making a total of 79 Bib Gourmand addresses in the Lion City.
Dining Out
Celebrate Malaysian heritage and discover which MICHELIN restaurants in Kuala Lumpur serve these almost-forgotten Malay dishes.
Discover the real taste of Seoul-style cuisine at these Michelin Bib-Gourmand restaurants.
The beauty of Hong Kong's diverse food world doesn't limit to exquisite dim sum and innovative international cuisines — but also in a bowl of humble and familiar noodles.
Features
Get to know the multicultural tea that found its home in the UAE.
Korean fried chicken is well-loved by food lovers from all over the world. We asked chefs from MICHELIN-starred restaurants in Seoul to tell us why they love the popular K-food.
From New York to Paris, here are the starry boîtes and hotels to hit up that are as captivating as the collections.
People
In this MICHELIN Guide exclusive, we sit down with Jimmy Lim, chef-founder of the world's first three-MICHELIN-starred Singaporean restaurant, JL Studio, about his restaurant's unconventional beginnings, putting Singaporean food on the world's culinary map, and the biggest influence of his life.
The 29-year old Malaysian chef talks about how Seroja's menu is a collaborative effort with farmers and fishermen, more than anything else.
From Curry Fish Head to Hokkien Mee, we asked 11 proudly Singaporean chefs to share their favourite hawker dishes with us and where to find them!
Dining In
Here's a not-so-secret recipe for mouth-watering crispy pork belly.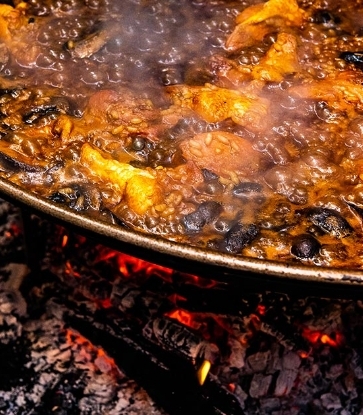 Daniel Lugo of Bib Gourmand recommended Jaleo shares his insights into how to make this classic Spanish rice dish.
Travel
Whether it's your first trip or your 100th, there's always something new to discover in Chiang Mai.
The MICHELIN Guide in Vietnam lists 16 pho restaurants across Hanoi and Ho Chi Minh City. But which city can claim to serve the most authentic, appetising, and archetypal version of Vietnam's cherished noodle soup dish?
The MICHELIN Guide is more than just about restaurants. It's also the best place to book the world's best hotels. Here are five reasons why.
News & Views
And just like that, we're down to the last quarter of 2023. As the -ber months start to roll out, MICHELIN restaurants in Singapore are busy launching new menus and other exciting — and definitely mouthwatering — culinary activities.
Following the release of the MICHELIN Guide Singapore 2023, the Lion City's food scene is as exciting as ever! Singapore welcomes new restaurant openings from big industry names, exciting culinary collaborations, and some National Day treats, too!
From curated bento boxes to exciting collaborations and private omakases, check out the latest scoop in Singapore's MICHELIN dining scene.
Wellness
Every year, 1 June is marked as World Milk day. Whether you're lactose intolerant or simply looking for new flavours, here's what you can look out for.
Jelly is often dismissed as junk food, but there are some guilt-free variations of the bouncy dessert.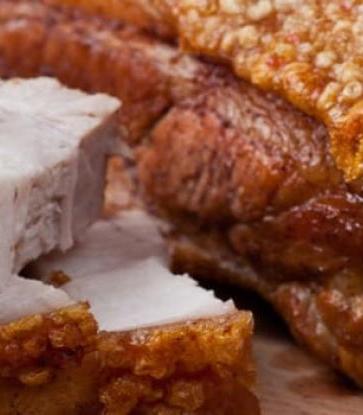 They used to be the villain but now thanks to the keto diet trend, good fats are all the rage. And surprise, surprise, pork fat is in, skim milk is out.