When speaking about Thai dishes most loved by locals and visitors alike, som tam is almost always mentioned. Many people equate "som tam" with "papaya salad", but this is not a sufficient translation. Calling it papaya salad limits this magical Thai dish. Som tam is much more wonderfully diverse than you think.

Som tam origins are unknown
There are many theories about the som tam's history. Some assume that it came about when papaya from Central America was introduced to Thailand before the reign of King Narai the Great. However, vintage Thai cookbooks such as "A Gourmet Cook's Recipes" by Lady Plian Phasakonwong (first published in 1908, during King Rama V's reign) does not include a recipe for som tam. But it does have a recipe for pu tam that uses tamarind as a main ingredient. Others point to the appearance of khao man som tam in "Tamrap Sai Yaowapha" (first published in 1935), a recipe calling for papaya to make som tam as a side dish for khao man (rice cooked with chicken broth). Some say som tam using papaya as we know today has only been widespread for the past few decades.
However, in Northeastern Thailand, known as Isan, tam som refers to pounding or crushing something sour as a main ingredient. This leads to speculation that this dish has been around in Isan for a long time, using various seasonal fruits or vegetables with a tart flavour. Then, after some time, papaya became a popular ingredient, and as Isan people migrated, they brought tam mak hung, or tam bak hung, which is what they call som tam with papaya, to other regions of Thailand until it achieved its popularity today.



Popular som tam variations
Tam Thai: som tam with peanuts and dried shrimp
Tam Lao (or Tam Pla Ra): som tam with pla ra (fermented fish)
Tam Pu: som tam with salted or pickled crab
Tam Pu Pla Ra: som tam with crab and fermented fish
Tam Khorat: som tam with fermented fish sauce

Peeranatch Chuduang, owner of Baan Somtum Sathon (Bib Gourmand) and Baan Somtum restaurants, and Tatchai Nakapan, CEO of the Supanniga Group, including Somtum Der (Silom), also recommended by MICHELIN Guide Thailand 2022 as well as Somtum Der listed in MICHELIN Guide New York, help us understand the wonderfully delicious story of som tam.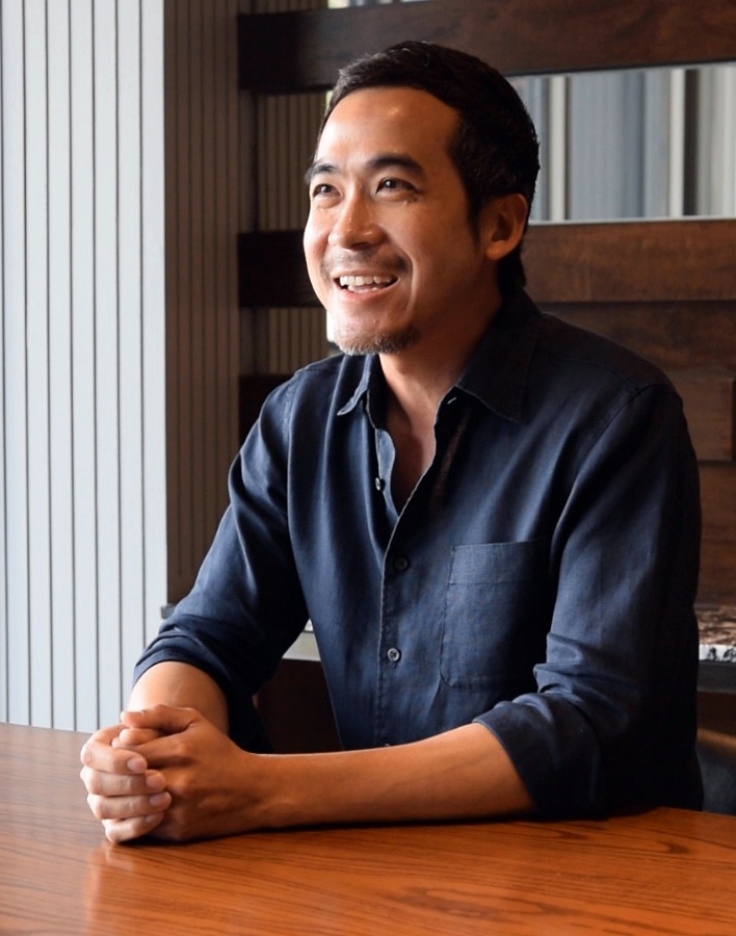 What is the most interesting and delicious part of som tam?
"Som tam is similar to salad in its exceptional diversity. A som tam's flavour depends on the ingredients used. 'Som tam' refers to crushing fruit or other produce that is sour. So, if you change papaya to another fruit, you'll get a new flavour in the mix. This is why Thai people can eat this dish so often," explained Chuduang.

Nakapan said, "Som tam's deliciousness is in its smooth composition. Fresh ingredients that are salty, spicy, and sweet round each other out with the most important flavour, umami."

Furthermore, he continued, "If you look at som tam as a salad, consider that the key to a tasty salad is excellent dressing and fresh ingredients."

Chuduang added, "Som tam is not different from other dishes – it is important to select quality ingredients and store and prepare them the best way possible. For example, we cut out the core of the tomatoes we use because it's astringent and doesn't create the flavour we want. We roast our peanuts before adding it to the som tam for a nuttier flavour and aroma. This includes how we slice and shred the papaya. Our tasty tam luang prabang stems from the thin papaya slices that soak up the juices.g stems from the thin papaya slices that soaks up the juices. It is also in the ingredient combinations. Just a little change can make a big difference. We also have to make sure the flavours complement each other. That's the secret to delicious som tam."

(© Sunantha Maidee/ MICHELIN Guide Thailand)
Som tam dressing is flavour central
Delicious som tam is not just about the main ingredients but also what makes the dressing, or juice. These components are also keys to tastiness and defines the dish so that you can have tam pla ra, tam pu pla ra, tam thai, or tam lao.

Chuduang said that nam pla ra (fermented fish sauce) is important for its flavour balance. It acts as a dressing to bring all the other ingredients' flavours together. Every som tam has dressings with its own unique flavours. Som tam pla ra has a savouriness from the fermented fish. Som tam pu has a saltiness from the pickled crab. Whether you want it sour/sweet or sour/salty, you can enhance the taste with ingredients from the sea. By and large, pretty much every som tam fruit goes well in som tam thai.

As for Nakapan, he stated, "The force used by the person preparing the som tam is important. But this is more a personal preference. Some shops pound until the papaya is crushed. Others simply mix everything quickly so the papaya is crisp. In the end, it's all about the dressing and the fresh ingredients."

Nevertheless, there are no hard and fast rules. This makes every dish of som tam at every shop different and unique. That's what makes eating som tam so fun – all the variations and combinations to try.



(© Shutterstock)
Eating som tam along is not as delicious as sharing
Along with the myriad ingredients and seasonings, som tam is also a delectable cultural experience.

"Som tam, along with other Isan dishes, are group items not meant to be eaten quietly alone. If you eat it by yourself, it's not as delicious as when you share it with others," explained Chuduang. "At our restaurant we need ceilings that absorb sound because our som tam is 'strong energy'. Even the word we use, 'sap' [savoury, delicious], to describe it has two meanings. It refers to deliciousness and to powerful energy in feeling and mood."

This could be what makes this dish so special and unique from other options – that when shared, it is even more delicious.

(© Baan-Somtum)
What goes well with som tam?
The reason people eat som tam with sticky rice is because the rice's texture can sop up the juices. The more you eat the two together, the more you want to eat both. There are other dishes that can complement the som tam flavours. The sweet and sour som tam thai goes well with lab or nam tok, which are both spicy and salty in their own ways. It can cut any fattiness as well as enhance tastiness. Grilled or fried dishes also go well with som tam. Just don't forget to invite close friends to get 'sap' together and make everything taste so much better.



READ MORE: Decoding The Delicious Croissant

Hero image, people images in order: © Shutterstock, Baan Somtum, Somtum Der
Written by Varanyoo Intrakumhang and Pruepat Songtieng