The City of San Francisco is certainly a melting pot of flavors, with a reputation of having a heavy influence from Southeast Asian countries like Indonesia, Vietnam, Cambodia and Thailand. And the Bay Area—that would be the area in and around San Francisco—is home to some of the most delectable spots.
That's why we asked our famously anonymous Inspectors for some help navigating the best of the bunch. So get your tastebuds ready for a culinary explosion as you dive deep into 6 restaurants that prove you don't need a jet to get some truly fabulous Thai food.

---
Kin Khao
One Star
"Kin Khao's menu conjures up dishes from across Thailand and is a virtual homage to local purveyors," say inspectors. Here, chef/proprietor and Bangkok-native Pim Techamuanvivit serves up traditional dishes from her homeland right in the heart of Union Square. Bites include spiced peanuts with puya and arbol chiles and makrut lime leaves, while curries include butternut squash panang and Khun Yai's rabbit green. "Needless to say, those avoiding spicy food or craving plain old pad Thai should look elsewhere," our Inspectors added.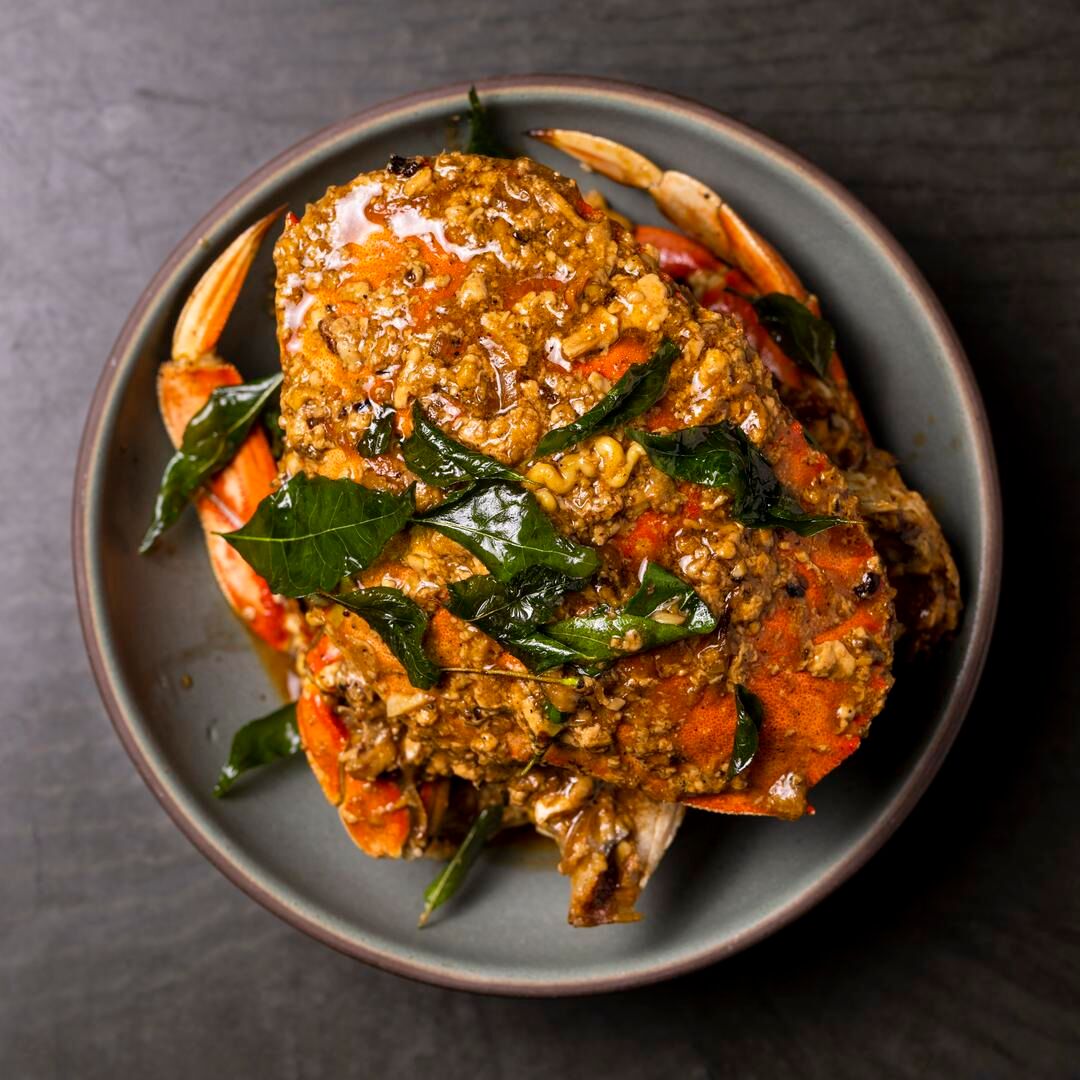 Adahlia Cole/Kin Khao
Nari
One Star
This sleek retreat located within Hotel Kabuki delivers a one-two punch with a dramatic setting and accomplished cooking. Chef Pim Techamuanvivit's personality and laser-focused palate come through in dishes that utilize fantastic Californian ingredients through a distinct, contemporary Thai lens. Dishes are family style, albeit with a touch of refinement. Intensely aromatic curries achieve a marvelous complexity, as in a brick red bumbai curry with crispy fried eggplant, served with an ethereally flaky roti bread. Crispy shallots and peanuts are a clever addition to bright citrus in yum sum-o. Grilled Monterey squid in a chili-lime dressing is plated with impossibly tender, sticky-sweet pork jowl in a dish so satisfying you'll be scraping every last kernel of sticky rice.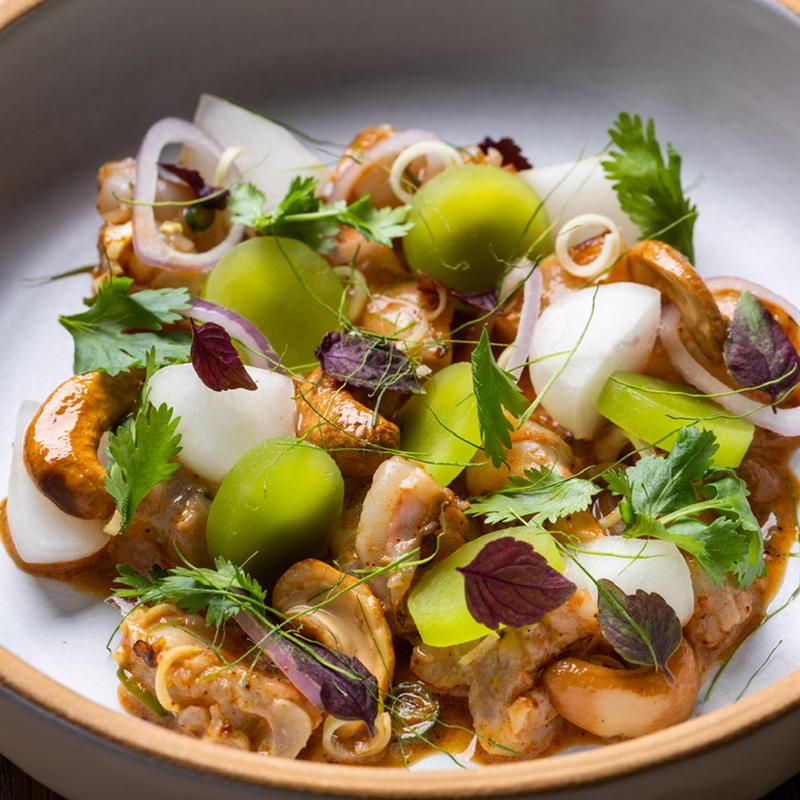 Adahlia Cole/Nari
Jo's Modern Thai
Bib Gourmand
The path to this Laurel District hotspot began when owner Kao Saelee, an Oakland native with Thai roots, first introduced his wife Jo to the cuisine, and it's precisely that spirit of cultural exchange you'll find embodied here. The menu, designed by Chef Intu-On Kornnawong, displays the bold, balanced flavors typical of Thai cuisine, but isn't overly concerned with hewing to tradition. That creative, irreverent approach is exemplified in dishes like a signature take on drunken noodles, which features smoky barbecue brisket, or a pork burger seasoned to resemble the complex herbaceous flavors of laab. Diners with delicate palates, fret not: the kitchen offers varying levels of spice. Choose from the unique, mouthwatering cocktail list to round out the meal.

Grace Sager/Jo's Modern Thai
Prik Hom
Selection
The mood is relaxed at this quiet neighborhood newcomer, but the compact menu offers an excitingly fresh, vibrant take on Thai cuisine. It is owned by siblings Tanya and Jim Suwanpanya, the latter of whom runs the kitchen and applies finesse learned in fine-dining kitchens in Bangkok to approachable versions of both familiar and lesser-known dishes. The name translates to fragrant chili, and aroma is part and parcel of the cooking, from complex hand-pounded curry pastes, to a bright, herbaceous salad of crunchy lotus stem. Even a signature dessert of coconut ice cream topped with candied palm seeds and pandan-flavored rice crisps is finished with a plume of fragrant smoke from a traditional Thai incense candle.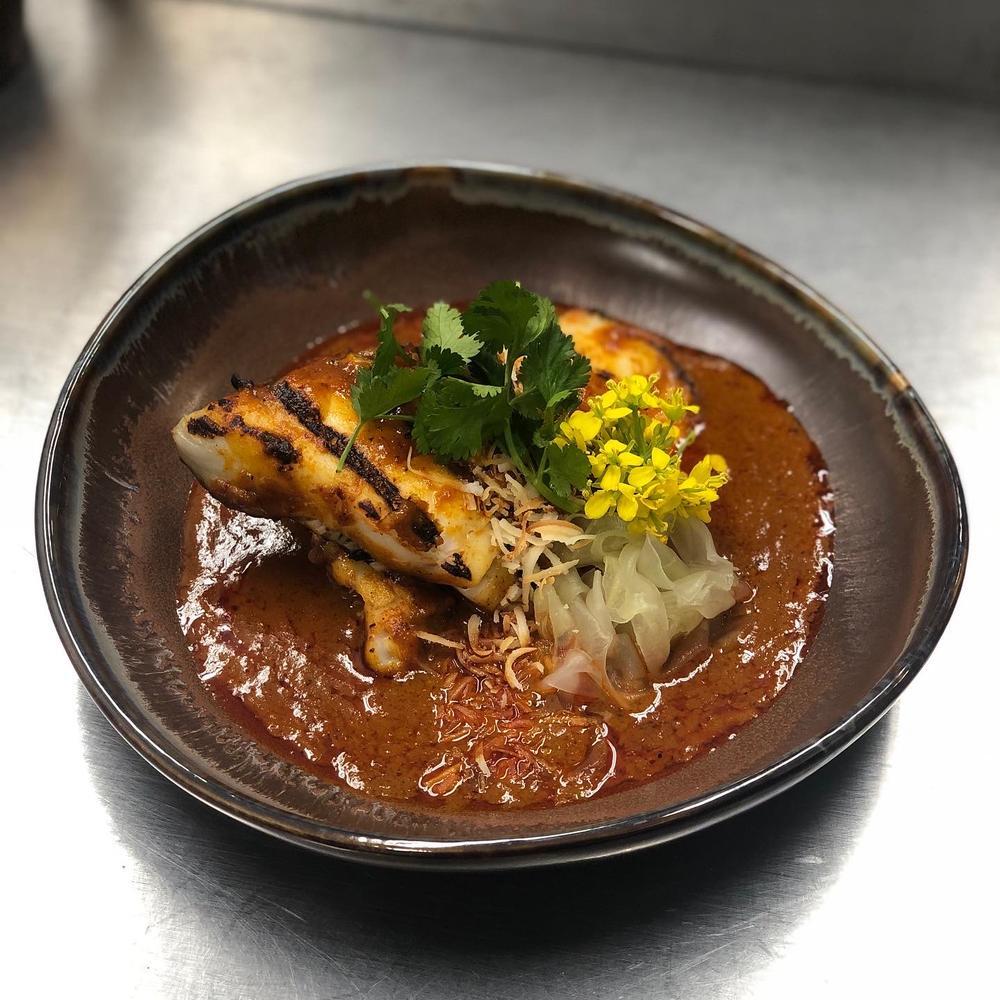 Panjasin Suwanpanya/Prik Hom
Funky Elephant
Selection
Helmed by Bangkok natives Nanchaphon Laptanachai and Supasit Puttikaew, Funky Elephant offers up nuanced Thai cuisine in a fun atmosphere. "The menu is small but mighty, with items that exude a playful spirit," state inspectors. "Nowhere is this clearer than in the 'party wings, which sound like a good time but in fact have great depth of flavor." Other dishes highlighted on the menu include pad Thai "old skool," garlic pepper pork and grilled beef short ribs with coconut milk and turmeric glaze peanut sauce.

Photo: Courtesy of Funky Elephant
Bird & Buffalo
Selection
Picnic tables gift-wrapped with colorful plastic tablecloths and unhurried, nonchalant service readily evoke the casual roadside restaurants scattered throughout Thailand—and happily, so do the multifaceted, punchy flavors. The menu encompasses Northeastern specialties like redolent grilled meats and zingy, crunchy green papaya somtum (pick from Thai or Lao style, with the addition of fish paste and salted crab), but you'll also find more cosmopolitan staples like drunken noodles and a variety of curries. When it comes to spice level, ask and ye shall receive—you won't regret having an ice-cold Singha on hand. After a meal of boldly seasoned dishes, lusciously ripe mango over sweet-salty coconut sticky rice makes for a pleasingly gentle finish.

Emma Wong-Stephens/Bird & Buffalo
---
Hero image: Anson Smart/Nari
---