To celebrate July 4th—American Independence Day—we've rounded up a few iconic American landmarks and nearby MICHELIN Guide restaurants. Here's where to eat before or after snapping selfies at The Bean, feeling the wind on the Golden Gate Bridge, and gazing across the river at the Brooklyn Bridge.
New York
Empire State Building
There are half a dozen restaurants within five minutes walk of the Empire State Building and many more within 10 minutes' stroll.
Hyun: A luxurious take on Korean barbecue, focusing squarely on top-notch Japanese A5 Wagyu, butchered in-house and grilled tableside. Around the corner from ESB. Dinner only Thurs-Sun.
Ulivo: Pastas here are made in-house and may include cannelloni al forno with béchamel, parmigiano and short rib ragú. Open daily, dinner only at weekends.
Atomix: Ellia Park and her husband Junghyun not only serve the most exquisite multicourse Korean-contemporary menu, but have also created a truly beautiful space inside this Gramercy brownstone in which to enjoy it. Dinner only Wed-Sun.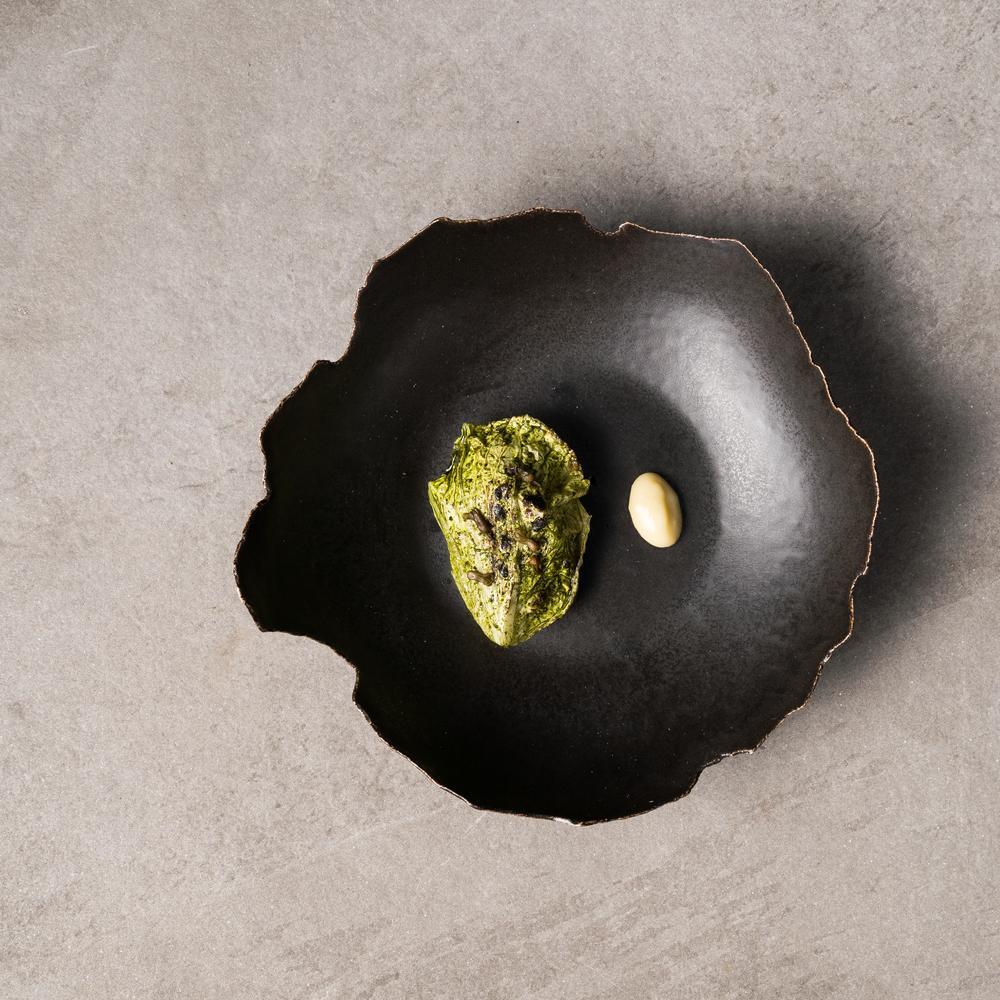 Atomix © Diane Kang/Atomix
New York
Brooklyn Bridge
Manhattan side
Crown Shy: Chef James Kent's menu is thoughtful and meticulously detailed, with an appealing selection of crudo, like charred carrot "sticks" set over sliced razor clams and surrounded by a lemon-thyme foam. Dinner only Mon-Fri; lunch and dinner at weekends.
Dim Sum Go Go: This wildly popular joint is packed most days, and for good reason: the Cantonese fare and dim sum served here is as good as the food you'll find in those authentic places in far-flung Queens. Lunch and dinner daily.
Brooklyn side
Vinegar Hill House: From the kitchen here, diners can expect such rustic and enchanting items as creamy goat's blue cheese with house-made crackers, honey and plum jam.
The River Cafe: This restaurant sits right in the shadow of the Brooklyn Bridge. Don't come thinking that the food here will be playing second fiddle to the stellar views. The ingredients are top-notch and the kitchen team has an inherent understanding of what goes with what.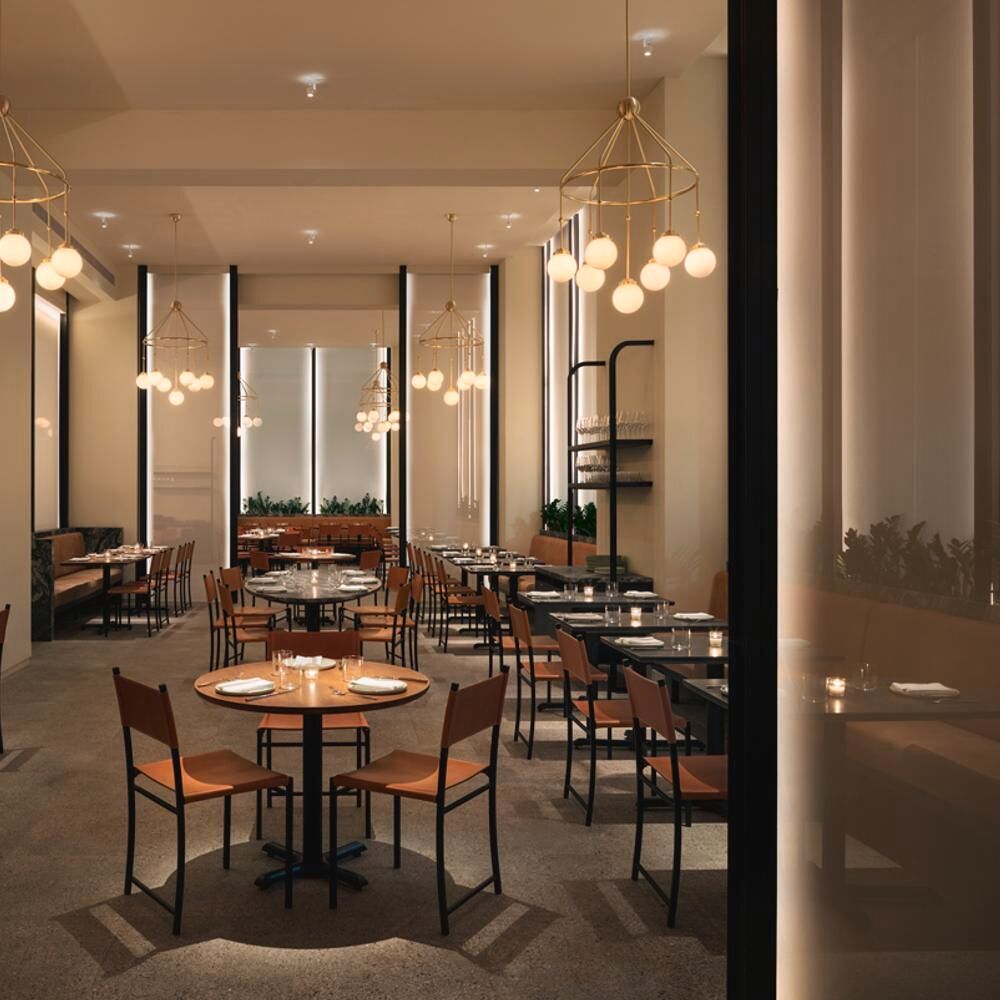 Crown Shy © Chris Payne/Crown Shy
New York
Statue of Liberty
Ferries leave from Battery Park City, so have lunch nearby before or after.
Schilling: This Austrian restaurant dishes up well-executed Viennese classics that are the stuff of comfort food dreams. The kitchen has an assured yet light touch with traditional dishes—don't miss the spätzle, a light and tender rendition bathed in a cream sauce enriched with Gruyère.
Gigino at Wagner Park: To find food this tasty just 3' from the Statue of Liberty ferry is a welcome surprise. A setting that boasts views of Lady Liberty herself, plus Ellis Island and Hudson River is unique enough that they could probably get away with less than this very good Italian-ish food. In warmer months, the best seats are out on the patio amid blinking harbor lights and a gorgeous vista.



Schilling's spätzle © Michelin North America
Chicago
Cloud Gate (aka The Bean)
The Gage: Pub classics with flair define the menu, like malt-battered cod with creamy tartar sauce and parsley-flecked thick-cut fries—a solid rendition of fish and chips. Lunch and dinner daily.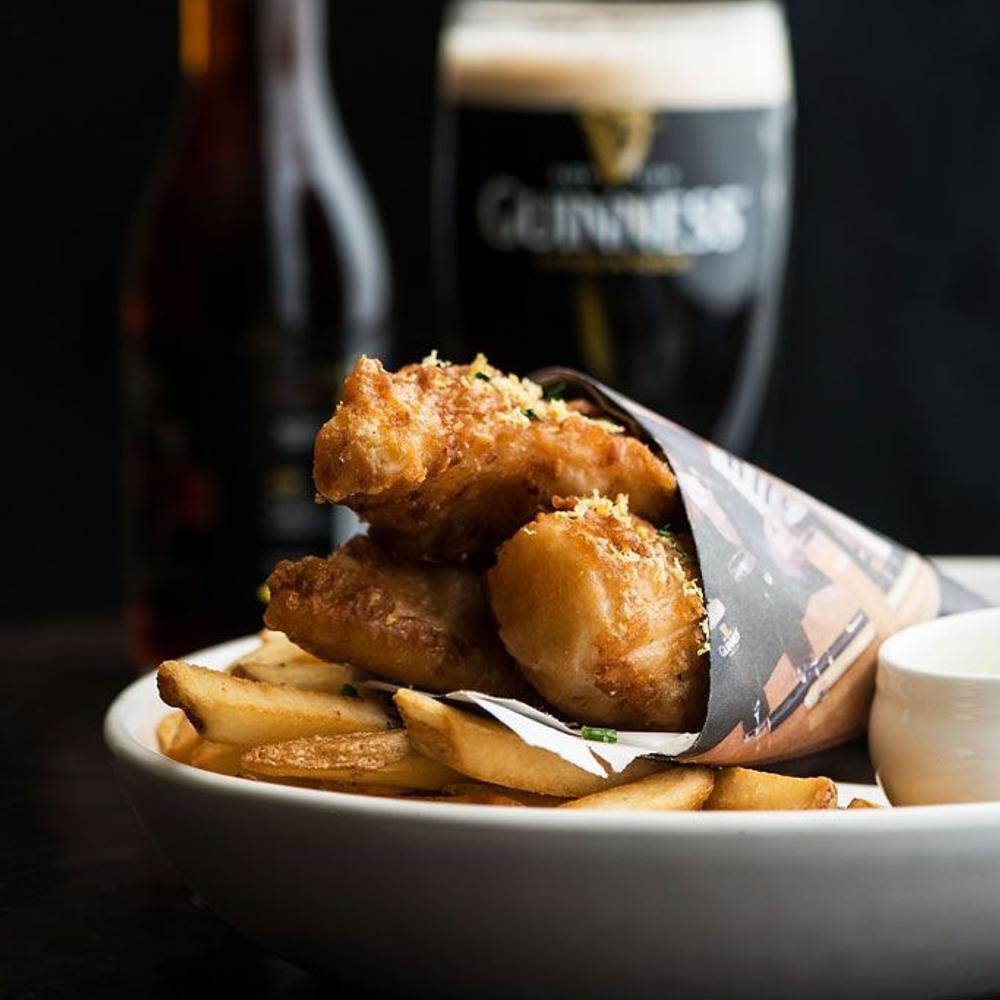 The Gage © The Gage
---
---
Washington, D.C.
Monuments and Museums
D.C.'s historic buildings, monuments, and museums are all congregated on the National Mall. Visit the White House, Martin Luther King Jr. Memorial, Washington Monument, and museums like National Museum of African American History and Culture.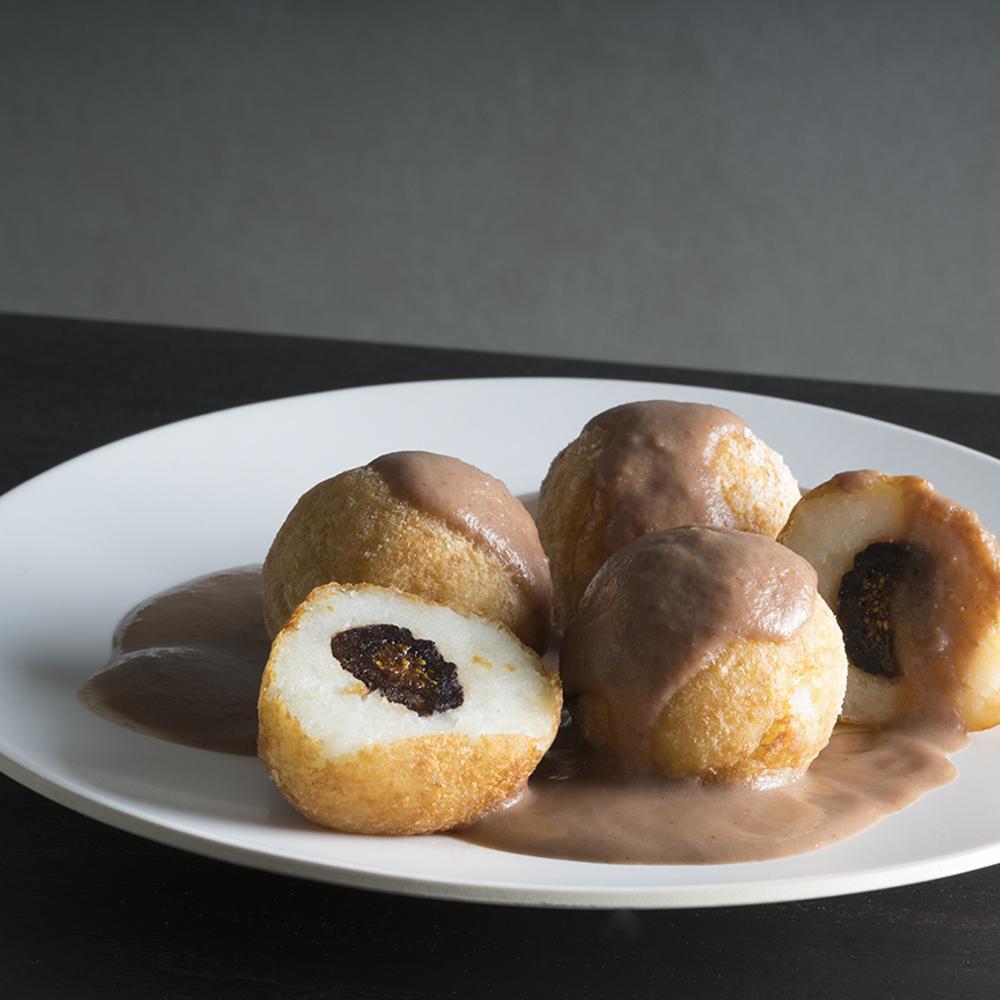 Rasika © Shimmon Tamara Photography/Rasika
Los Angeles
Hollywood Sign
Traffic in LA is notoriously bad. Expect to drive 15-25 minutes to eat after hiking to the Hollywood Sign.
Jitlada: Be sure to sample bubbling-hot Taepo chicken curry, rich with coconut milk, brightly flavored with turmeric and tender morning glory stems. The range of "Spicy Thai Dipped Dishes" are equally delicious, particularly nam prik pla, vibrantly seasoned red snapper, ground with red chilies and served with the soothing tastes and textures of crunchy vegetables. Lunch and dinner daily except Mon
Kismet: This kitchen offers all-day dining, but with the shakshuka or poached eggs in tomato stew, this isn't your pancake and French toast crowd. Dishes hail from Israel, Turkey, Iran and elsewhere and create harmonies that make the United Nations green with envy.
Pine & Crane: The cooking here truly shines with Taiwanese specialties. The three-cup jidori chicken is its own simmering feast in a clay pot of dark meat with equal parts soy, sesame oil and rice wine reduced to a deep brown glaze, then studded with chopped green onion, dried chilies and whole garlic.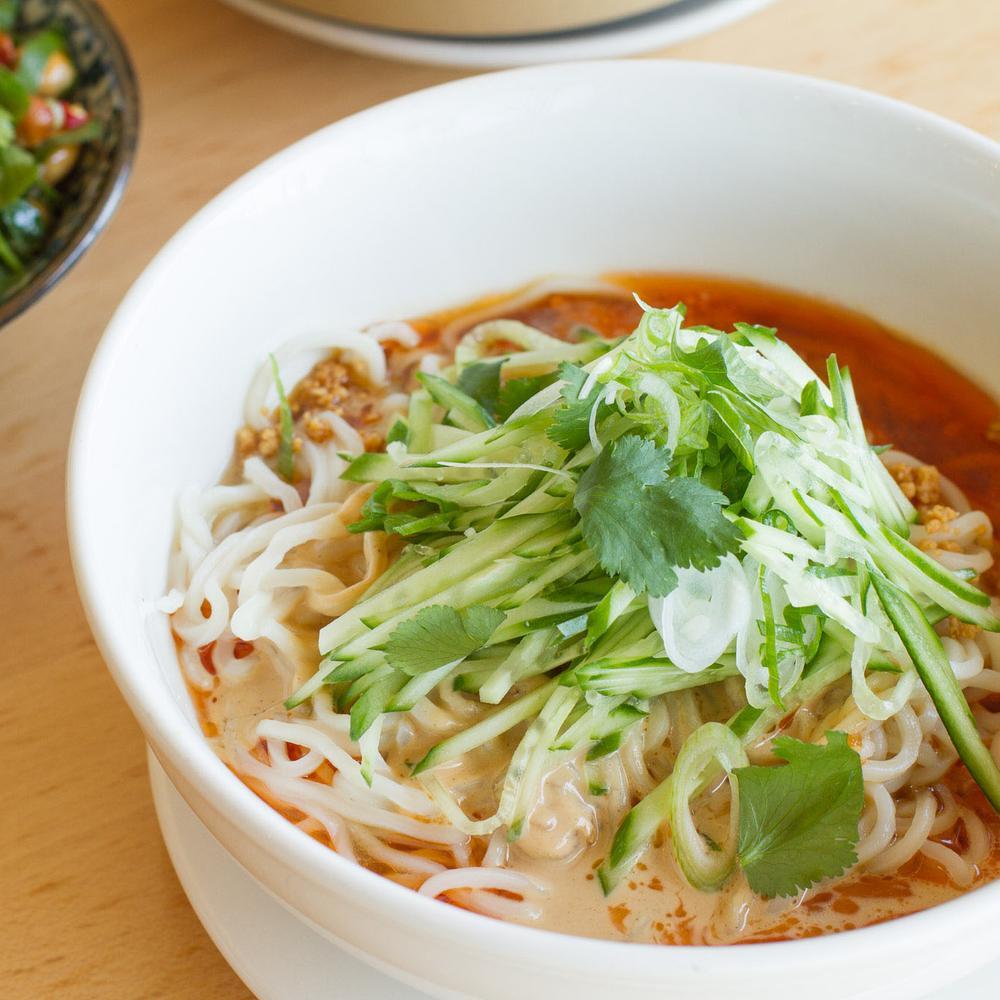 Pine & Crane © Eric Shin/Pine & Crane
San Francisco
Golden Gate Bridge
Pearl 6101: The big and airy space here is designed for all-day dining —whether that may be coffee and wood-fired bagels during the day, or a substantial dinner (and cocktail) later. Co-chefs Mel Lopez and Joyce Conway turn out a Cal-Mediterranean menu heavy on seafood and pastas, like rustic handkerchiefs in a velvety white Bolognese sauce. Dinner only Tues-Sun
Dumpling Alley: The flavors here are Shanghainese, but beyond appropriately skillful renditions of the expected xiao long bao (soup dumplings) and sheng jian bao (pan-fried pork buns), you'll also find colorful specialties tinted with the likes of carrot juice, spinach, or squid ink. The springy handmade noodles draw praise for good reason, and the house-made soy milk can quench even those who live for lactose. Lunch and dinner Tues-Sun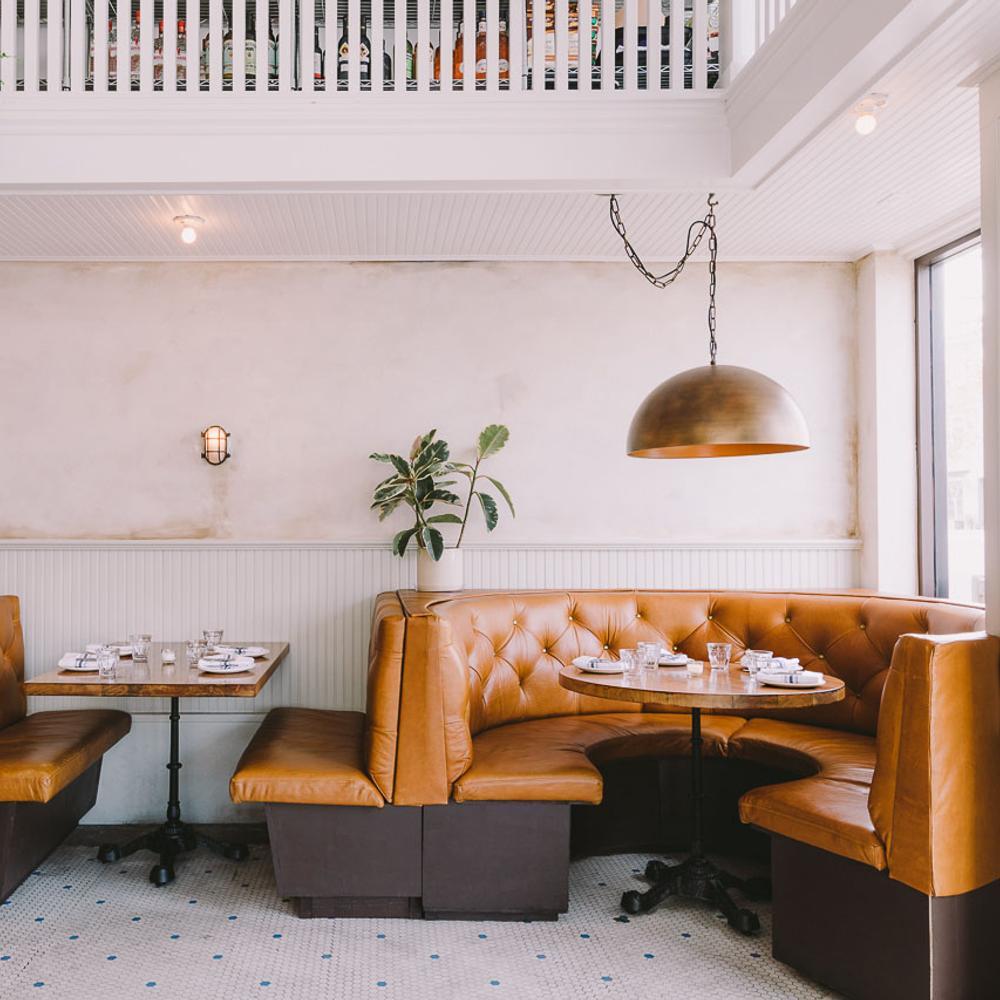 Pearl 6106 © TODD WAGNER/Pearl 6106
Miami
South Beach
Estiatorio Milos: With fresh seafood arriving multiple times a week, the kitchen tends to keep preparations simple. Sashimi of any type is a good first step, though we're partial to the bigeye tuna with yuzu kosho and dill. Lunch and dinner daily
Mister O1 Extraordinary Pizza: There are choices to be had on this menu—from the thin-crust, 13-inch pizzas available plain or with toppings and the smaller 8-inch pies, to "Extraordinary" signatures like the Star Luca made distinct by its shape (the edges of the crust are folded to form a series of points). Lunch and dinner daily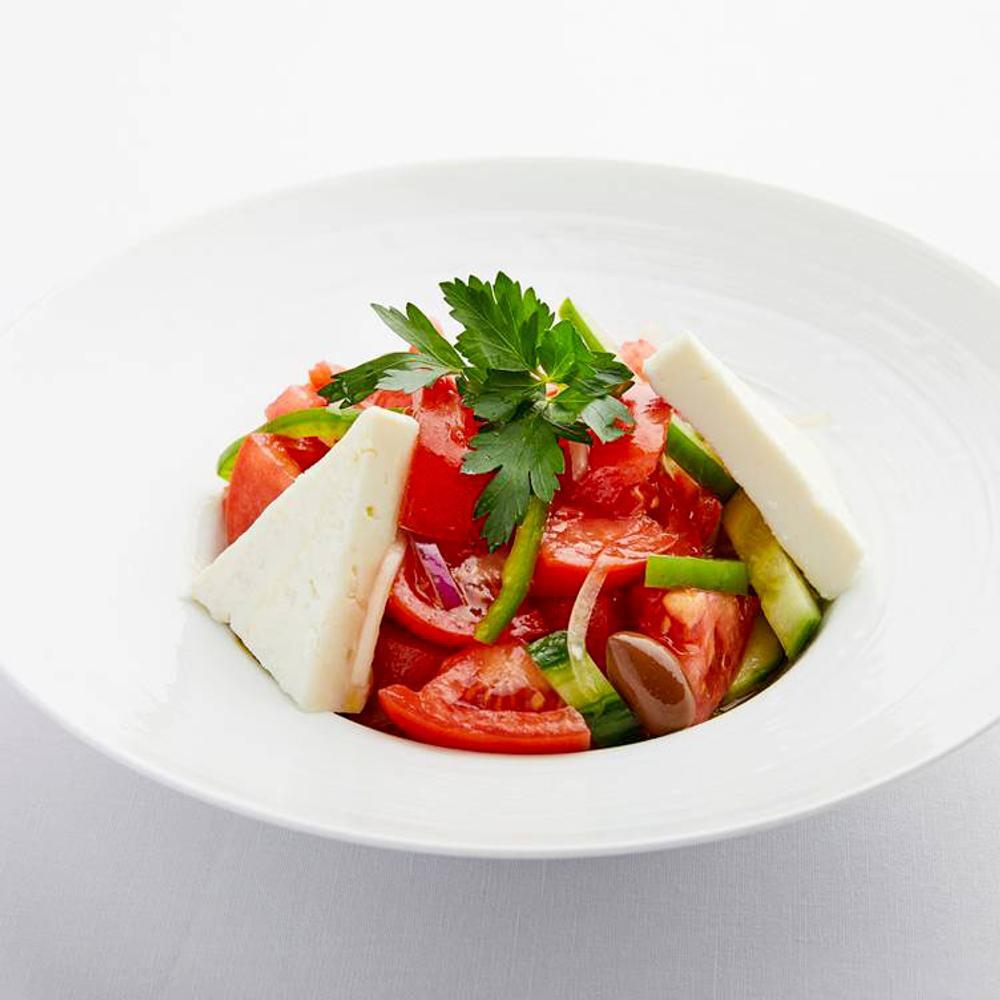 Estiatorio Milos © Estiatorio Milos
---
---
Hero image: The River Café © Daniel Franco/The River Café