Sra Bua by Kiin Kiin
991/9 Rama 1 Road, Bangkok, 10330, Thailand
1,800 - 5,500 THB • Thai contemporary
Sra Bua by Kiin Kiin
991/9 Rama 1 Road, Bangkok, 10330, Thailand
1,800 - 5,500 THB • Thai contemporary
MICHELIN Guide's Point Of View
There is a burgeoning love affair between Bangkok foodies and envelope-pushing cuisine, and this beautiful restaurant is one of the original purveyors of modern and innovative Thai cuisine. Order 'Iconic Journey' – an six-course menu – to see the kitchen's full repertoire that respects traditional Thai flavours and ingredients but flips the script to produce something creative and original. Copenhagen's Kiin Kiin was the inspiration for the food and cooking techniques.
Show More
Show Less
m One MICHELIN Star: High quality cooking, worth a stop!
ô Very comfortable restaurant; one of our most delightful places.
Related Reads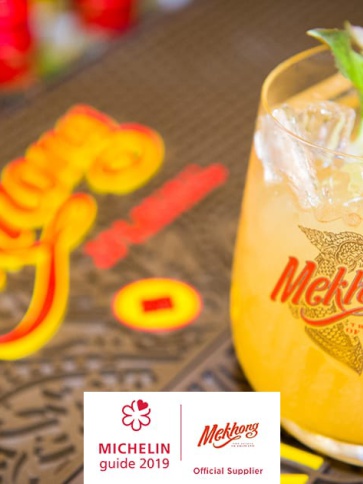 Thai people are known for their 'sabai' or easy-going attitude. What better way to experience Thai culture than with a delicious Thai meal paired with the perfect Thai cocktail?
A series of dining establishments in Thailand are breathing fresh air into the traditional Thai dining space, spinning off into their own contemporary interpretations of Thai food. Food should be adventurous, and these places are indeed paving their own pathway.
Mango mania is in full swing in Thailand but which kind is the best? Here we look at the most popular variety on offer.
Subscribe to our newsletter and be the first to get news and updates about the MICHELIN Guide
Subscribe
Follow the MICHELIN Guide on social media for updates and behind-the-scenes information