Hua Hin
Hua Hin may be known for its calm beaches, but the rolling hills hold another treasure. The terrain, a mixture of loam, sand and slate, along with cool ocean breezes, made it ideal for growing grapes. Start off your morning at Monsoon Valley Vineyard (formerly Hua Hin Hills), that occupies 224 hectares of land, half of which is used as a wildlife sanctuary. There are several ways to enjoy your day at Monsoon Valley, including a Vineyard Tour by Guided Jeep, Wine Tasting and the Wine Safari that includes both a tour of Monsoon Valley and a trip to Kui Buri National Park where herds of wild gaur and elephants can be seen roaming in their natural environment.

The Sala Wine Bar and Bistro at Monsoon Valley
For lunch, visit The Sala Wine Bar and Bistro, Monsoon Valley's flagship dining venue. With a bird's-eye view of the estate and the surrounding hillsides, the restaurant serves European and Thai dishes that creatively use grapes.

Before heading back, visit Del Casaro for cheeses made right in Hua Hin. Del Casaro started when Italian cheesemaker Max Mazzalai moved to Hua Hin, where milk from the nearby Chang Hua Man Royal Project was readily available. The cheeses are Halal, and because they are curdled with microbial rennet, they are also vegetarian-friendly.

"Our company started 20 years ago," says Ms. Radtana Chindahporn, co-owner of Del Casaro. "The older generation would ask me, 'Thais are used to eating pla ra (fermented fish). Who are you going to sell all this cheese to?' I laughed. I only knew that I liked cheese, and so we kept going." Del Casaro sold their products through word-of-mouth and to Hua Hin chefs who sought zero-kilometre cheese. They make cheeses such as Mozzarella, Burrata, Scamorza and fresh Ricotta. "We'd love to expand into more products, but only if it's sustainable. We really believe in the sufficiency economy philosophy." This is also one of the reasons why they pay farmers in cash every two weeks, ensuring that fair wages are given to those that care for the dairy cows.

Del Casaro cheese in Hua Hin
Visitors can buy Del Casaro cheese directly from the factory location in Hua Hin, though guided visits are available by appointment only. If you can't leave without having a taste of the fresh cheeses, their products can be found at many local restaurants and hotels such as The Hyatt Regency Hua Hin and Hilton Hua Hin Resort & Spa.

Khao Yai
A mere two hours drive from Bangkok, Khao Yai is home to Thailand's original wine growing region and still produces most of the Thai wine seen in the market today. Khao Yai's cooler mountain climate, higher elevation and soil—a mix of clay and clay-loam—was key to growing grape vines.

For a leisurely day touring the area, begin the morning at PB Valley Khao Yai Winery (formerly Khao Yai Winery). Started in 1989 by Dr. Piya Bhirombhakdi, the winery had its first harvest nine years later in 1998. Today, the plantation spans over 320 hectares. With such a large area to cover, the winery provides a tour by open-air bus of the vineyard and adjacent fruit orchards. There are six tours per day, each taking around 75-minutes. After working up an appetite, visit The Great Hornbill Grill at PB Valley, named for the local Hornbills that are native to the area. The restaurant is known for grilled meats and pizzas made in a traditional wood-fired oven.

PB Valley Khao Yai
Next, visit nearby Asoke Valley, for the GranMonte Vineyard and Winery. The 12-hectare plantation land was converted into a winery by founders Visooth and Sakuna Lohitnavy. A tour here takes around 1.5 hours, and includes a look at the vineyards as well as the fermentation tanks, barrel room and bottling machines. In addition to their wines, GranMonte also sells other gourmet items like juice, jams, sauces and wine salt. For those who want to extend their stay in Khao Yai and experience more of the vineyard, we recommend staying overnight at the Guesthouse at GrandMonte.

GranMonte Vineyard and Winery in Khao Yai
Nearby, Farm Chokchai provides many agritourism and educational activities. The farm has 18 guided tours daily. The dairy farm portion is particularly interesting, as you will learn how cows are raised and how the raw milk is processed. Farm Chokchai also provides much of the raw milk for cheesemakers in Thailand.

Farm Chokchai
Cheese from Nakhon Sawan
Reinhard Matheis and his wife have been making artisanal cheese in the central region of Thailand for over a decade. As someone who missed the flavourful cheeses he experienced while working on a luxury cruise ship, he first decided to make cheese just for himself. Eventually, as demand for artisanal cheese in Bangkok grew, Reinhard began selling homemade cheese under the brand Heaven on Cheese from his production facility in Nakhon Sawan. Heaven on Cheese uses local Thai milk to create Camembert, Brie, Ashed Brie with Truffle, Rebruchon and Munsterland cheeses. When asked which cheese he would most recommend, Reinhard replied, "The Rebruchon. It's a cheese with a light scent and has a velvety touch. When Thai People try this cheese they are usually positively surprised how smooth and rich it is, and they come back for more!"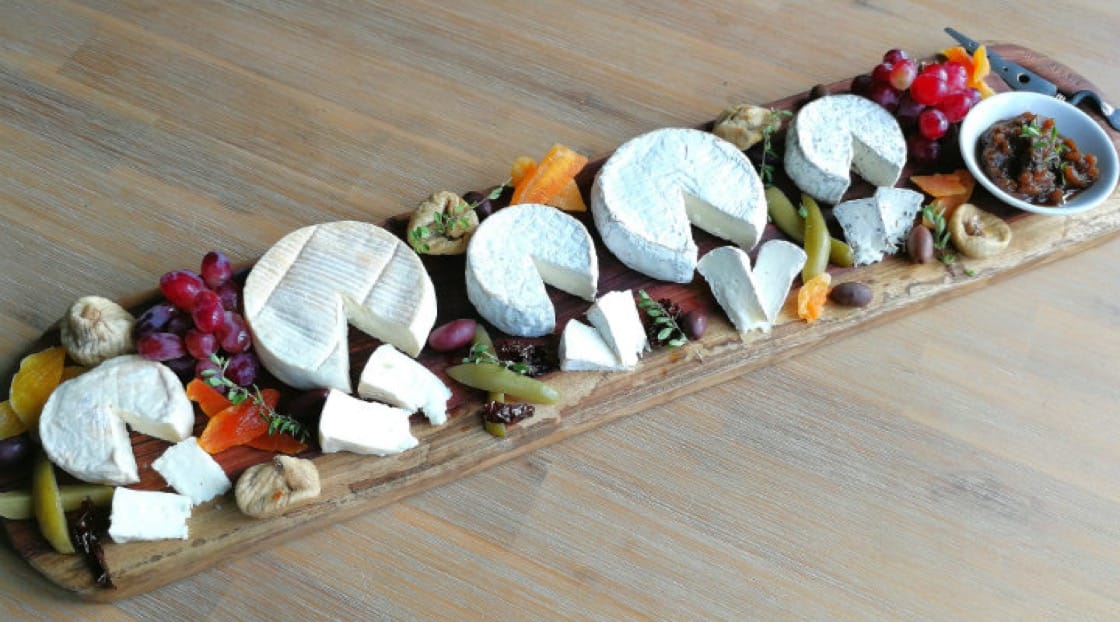 Cheese from Heaven on Cheese
Products from Heaven on Cheese can be found in Bangkok at Le Du (1-Michelin Star) and hotels like Le Meridien Bangkok and Marriott Marquis Queen's Park. Orders can also be made online through Passion Delivery or Sloane's.
This article is brought to you by Tourism Authority of Thailand.
To know more about Tourism Authority of Thailand, please visit https://www.tourismthailand.org/

Addresses:

Chokchai Farm
169 Moo 2 Thanon Mittaphap, Amphoe Pak Chong, Nakhon Ratchasima
Tel: +66 (0) 4432 8485. Ext. 116

Del Casaro Cheese Factory
30/10 Soi Hua Hin 10, Bo Fai Sub-district, Hua Hin District, Prachuap Khiri Khan
Tel: +66 (0) 3252 2749
Open: Mondays to Fridays : 08.00-17.00 Hrs.

GranMonte Vineyard
52 Moo 9 Phayayen, Pakchong, Nakorn Ratchasima
Tel : +66 (0) 4400 9543, +66 (0) 4400 9544

Monsoon Valley
1 Moo Mu 9 Ban Khok Baankhok Chang Patana, Nong Plup Phlap, Hua Hin District, Prachuap Khiri Khan
Tel: +66 (0) 81-701-0222, +66 (0) 81-701-0444
Open: 09.00-18.30 Hrs. (November - March Open 09.00-20.00 Hrs.)

PB Valley Khao Yai
102 Moo 5, Phaya Yen, Pak Chong Nakorn Ratchasima
Tel: +66 81 733 8783, +66 85 481 1741