Emilia-Romagna region is one of Italy's oldest and prolific wine regions, but not many people have heard of the the elusive Centesimino grape (or Savignon Rosso) , found in one of the red wines served at Poderi Morini in Faenza, Ravenna.

Only produced in Emilia, Forli, Rubicone and Ravenna IGT, the Centesimino was officially added to Italy's National Register of Grape Varieties in late 2003. Proprietor Alessandro Morini uses his Centesimino grapes to create his Savignone Ravenna Rosso. Ruby red in hue, the wine is incredibly fruit forward, offering intense notes of wild strawberries and pomegranate on the palate.

Morini says: "The intense aroma of this grape, growing on the hills of Oriolo dei Fichi, piqued my interest and curiosity. It encouraged me to carry out some research work and experiments on the possible winemaking methods. Searching in the 17th Century agricultural land registers, I learned that the hilly area surrounding the ancient Oriolo dei Fichi Tower—where our estate Cà Donati s located—is particularly suitable for vine growing".
Currently, there are only seven Centesimino grape growers in the Oriolo dei Fichi area of Faenza, with 22 hectares total—Poderi Morini occupies three of those.
The lush verdant hills of Poderi Morini in Italy's Emilia-Romagna region.
The Centesimino grape is just one of the many wine varietals that largely go unnoticed in the wine world.
Robert Parker Wine Advocate's wine experts share the top picks for unusual wine grape varietals around the world.
The best of the MICHELIN Experience in your inbox
Stay on the top of the best restaurants, offers, lifestyle, and events recommended in our guide cities.
Subscribe
Lisa Perrotti-Brown, MW, Editor-In-Chief: Australia

I'll offer up the Saperavi grape, which within the last few years has been producing some very promising wines in Australia. It is actually a Georgian grape (from the country of Georgia), but has recently been established in a few vineyards dotted around Australia. What I like about this red grape: it offers a uniquely compelling character, which is largely earthy and savory in nature, and makes an interesting contrast to many of the fruit-forward styles produced in Australia.



Liwen Hao: Asia

The Koshu from Japan is quite interesting—it's most famous 'local' grape variety. Surprisingly, it belongs to European vitis vinifera species, but has been said to be legendarily found in Japan for almost 1,000 years. In its renowned region—Yamanashi prefecture—you could easily see the Fuji mountain on clear days. Koshu is delicious as a table grape, while a lot of efforts are needed during winemaking to make high-quality wines. It is normally rich and silky in texture, with some premium barrel-fermented
and lees-contact samples. Those fresh and fruity ones can go well with sushi and sashimi, but the complex wines can pair well with sukiyaki and grilled fish or chicken.
The most important grape varieties in China are from Europe, as China is a pretty new New World country.
Luis Gutierrez: Spain & Chile

From Rías Baixas in Galicia, a region people automatically associate with Albariño, the big surprise is... a red grape! It's called Caíño Tinto and it's a very spicy, cool climate red, low in colour and high in acidity—very good for pork dishes. Forjas del Salnés really excels with it—try their
Finca Genoveva Caíño
.
País is nothing than the red grape the Spanish brought to America. A Castillian variety called Listán Prieto adopted the name 'Mission' in the United States and various other names, like 'País' in Chile and 'Criolla Chica' in Argentina. The grape thrills in the south of Chile, and the old vines—ignored and considered unable to produce any quality wines—are now shining in the hands of people like Renán Cancino (
El Viejo Almacén de Sauzal
), who refer to it as
Chilena
or
Roberto Henríquez
. It produces a slightly rustic wine not very high in colour or tannin that can be quaffable and flexible with all sorts of food.
One more on the Mediterranean in Spain is Mandó—it's still unclear if it's the same as another grape called Morenillo—found in different appellations of the Eastern part of the country. It seems like it originated in Valencia, where Pablo Calatayud from
Celler del Roure
has fermented in 17th century stone cups and matured in buried amphorae from the same era, released under the name
Safrà
(saffron in Valencian). It's ideal with the flagship dish form the region (and from Spain) — paella!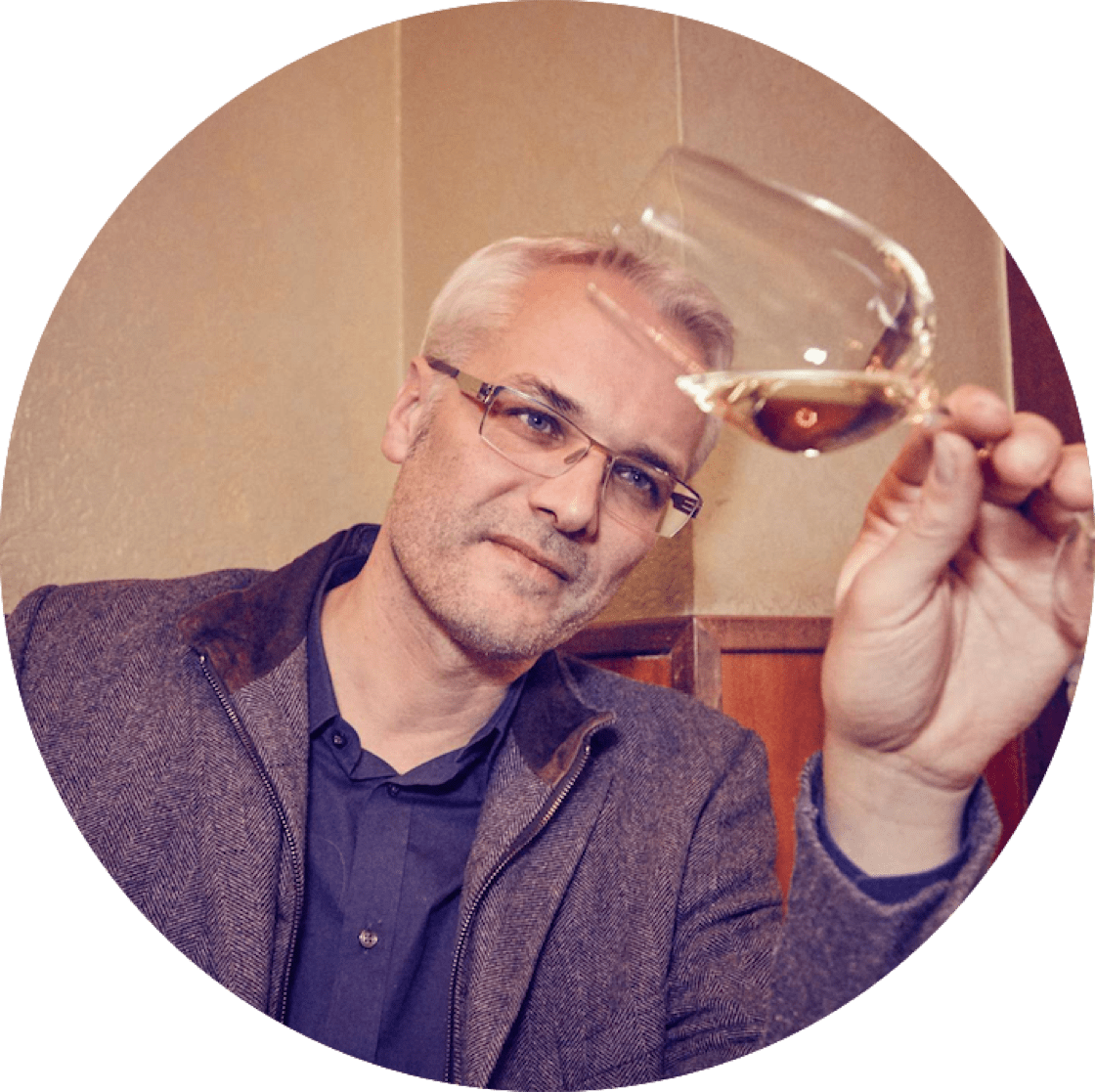 Stephan Reinhardt: Germany

To be honest, Sylvaner is anything but a rare variety in Germany. A centuries-old cross of Traminer and the now largely unknown Österreichisch Weiss, Sylvaner played a prominent role for hundreds of years in Germany—as well as in Alsace, Switzerland, Northern Italy's Alto Adige and Austria.

It's not easy to make any generalizations about the flavour profile of Sylvaner. More often than not, mouthfeel characterises Sylvaner better
than its bouquet does. But it is an elegant, subtle, well-balanced and digestible wine. It is made in different, mostly dry styles: appetising, fresh and light, sometimes similar to Riesling; full-bodied, gentle and rich, similar to top Grüner Veltliners from the Danube River in Lower Austria; and incomparably noble-sweet if it comes from Horst Sauer. Sylvaner is always a distinctive expression of a particular place and because of its elegance and gentle acidity and is a perfect match with food. Try it next to dishes like asparagus and salad, sweet water fish, and pork or veal. Lighter, dry styles are great with sausage, bread and even some cheeses.

Mark Squires: Portugal & Greece

Portugal and Greece have about 600+ or so indigenous grapes between them depending on who is counting and when. In Portugal: Baga. The signature grape of the Bairrada region, this is a grape that tends to develop acidity and power, while being relatively low in alcohol in its terroir. It is often compared to Nebbiolo by some producers, because of that power and its tendency to be earthy rather than sweet. I'd use it the same way you'd use a Barolo.

Greece has its version of this, too: the Xinomavro. Some in Greece like to compare it to Burgundy, but I think Nebbiolo is a much better comparison. The wines of the old school can be a bit rustic, but there is a new wave, too. We see this in many regions.

In whites: Loureiro and Vinho Verde from Portugal; Moschofilero from Greece (Mantinia). I pick these as another 'matched pair', as they are both fairly aromatic and lighter-styled fresh whites. They focus on precision and finesse, with a crisp edge, rather than richness and fatness. They mostly tend to be unoaked, although there are some oaked versions. From what I can see, Loureiro ages better. In most cases, it's worth drinking them young. They all do great by themselves on a warm summer day. They can be good matchups for shellfish, or fresh fish that doesn't have a heavy taste too.
RELATED: Click here for more Wine stories
The article first appeared in Robert Parker Wine Advocate. Click here to read the original version of the story.