Stars, they're just like us. So say the headlines, but it's true. Everyone has to eat and celebrities enjoy dining out like everyone. Sometimes it's for tasting menus, other times it's for elevated takes on classics. Below, we break down a few of the spots that Hollywood's A-list sought to satiate their cravings in grand style.


Justin and Hailey Bieber aren't new to fine dining. The duo often do date nights in Los Angeles favoring haute boîtes, however, Mrs. Bieber has recently shared on her social channels that she's picked up a thing or two from their nights out and has become something of a home gourmet. Therefore, it makes sense that the pair would look to something comforting when in the
Big Apple
. For a December outing, the Biebers chose celeb haunt 4 Charles Prime Rib, a favorite of stars and Manhattanites for its low lighting, easy banquette seating, and delectable fare. Our Inspectors said, "some dishes may break with tradition, but offer nothing short of tasty results." And make sure to save room for their
heavenly desserts
, including a Valhrona dark chocolate pie in an Oreo-cookie crust.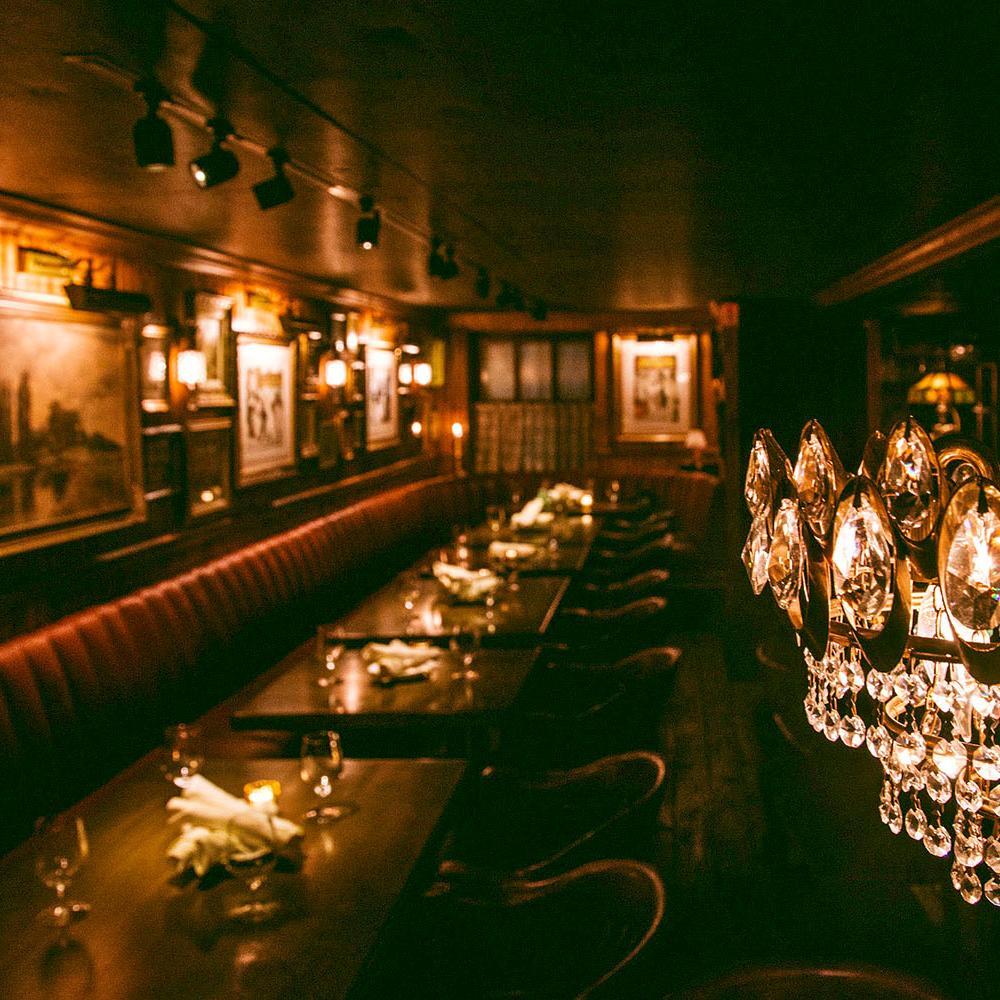 4 Charles Prime Rib © 4 Charles Prime Rib
There are dinners and then there are dinners. When Gigi Hadid stepped out this autumn to meet Rihanna, it was hardly surprising that the Barbadian superstar selected one of her go-to spots, One Star Caviar Russe. Despite the name,
Caviar
Russe eases guests into the experience with a glistening bar and oodles of flavor. In addition to the Caspian Sea imported varieties—they have eight different types—those wanting a hint of the luxe life can sample some of their North American Pacific Sturgeon variety. But make sure to try it like a true superstar…late at night and with the perfectly chilled glass of sake.
Caviar Russe © Food Story Media/Caviar Russe
Now based in the Sunshine State, the Beckhams have embraced the city's culinary scene with gusto. Dining with son Romeo and his friend Mia Regan, David Beckham enjoyed the vibrant flavors and exceptional wines at the One Star's south Florida location. "Just as you would find at the original location in New York City, top-quality ingredients, astutely seasoned dishes and engaging servers make for a seamless experience," say our Inspectors, and based off Beckham's thank you post on social, it seems like he agrees. Those who haven't visited before would do well to go en masse and order the butcher's feast highlighting multiple cuts of beef and two kinds of stews.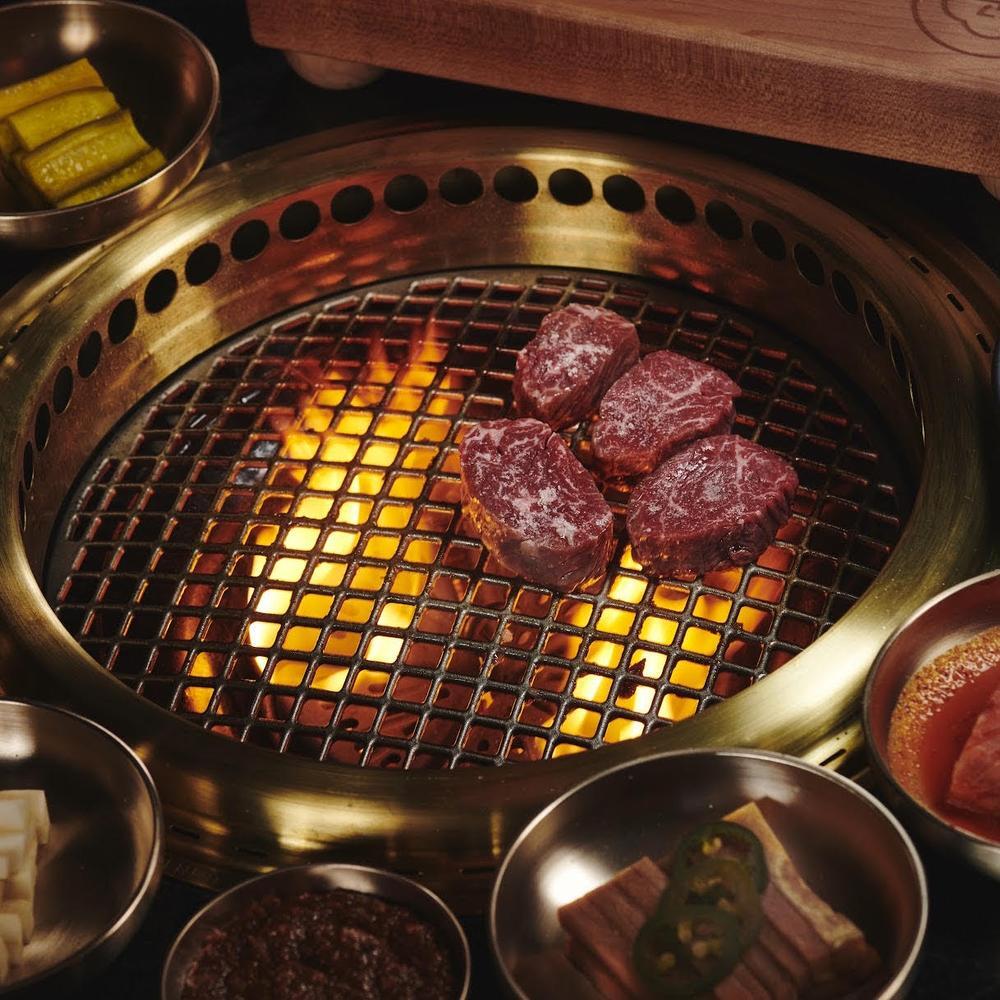 Cote Miami © COTE
We know that Rihanna enjoys fabulous dinners, see above Caviar Russe, so it's hardly surprising that when she traveled to Miami with A$AP Rocky, they dined out in style. Their first stop? Chef Jeremy Ford's One Star restaurant Stubborn Seed located in Miami Beach. The tasting menu is a smattering of familiar flavors elevated through intelligent combinations. Take their bread and butter which has been reimagined and infused with hints of heat resulting in a yummy aged cheddar and jalapeno biscuit, brushed with honey and served with bread and butter pickles.
When Presidents dine out, the world takes notice. Therefore, ahead of their first state dinner,
the Bidens hosted the Macrons at Fabio Trabocchi's seafood-heavy Fiola Mare
. (It's worth noting that former President Barack Obama also dined there during his presidency). Panoramic views of the Potomac River provide the ideal backdrop for the Italian-influenced food. Our Inspectors love everything from the simply grilled seafood to the more elaborate dishes including Calvisius caviar with warm tigelle Modenese and whipped ricotta.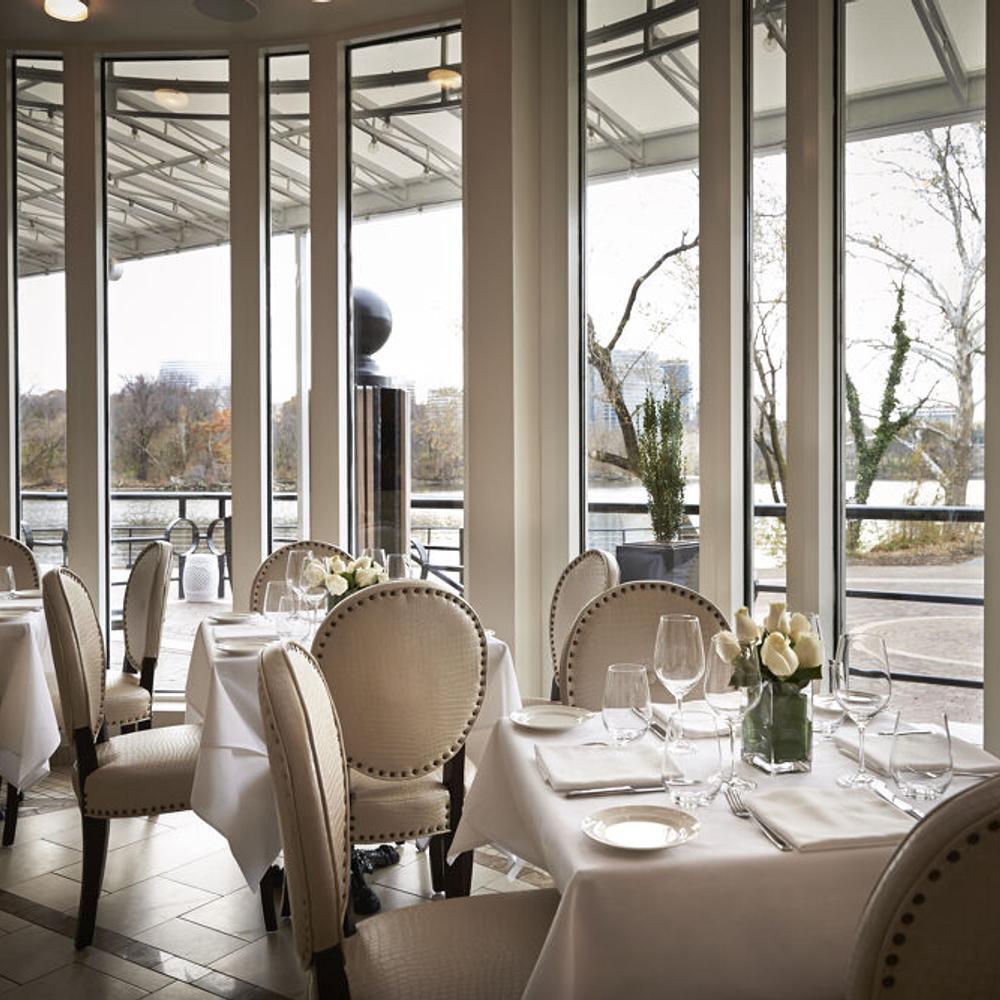 Fiola Mare © Beth Kennedy/Fiola Mare
And one more for those traveling abroad…
If you'll be celebrating the holidays abroad, what better way to take in the festive season than one of the
City of Lights
most revered restaurants. The One Star Jean Imbert au Plaza Athénée has played host to a myriad of figures from the world of art, fashion, politics, and royalty, including music royalty, Beyoncé Knowles-Carter and Jay-Z. The pair dined at Imbert's other spots in 2014 and 2016 so clearly they're fans of the chef's "irresistibly reworking the French classics with generosity," according to our Inspectors. Situated in grand setting, and you have the perfect marriage of haute dining with high style.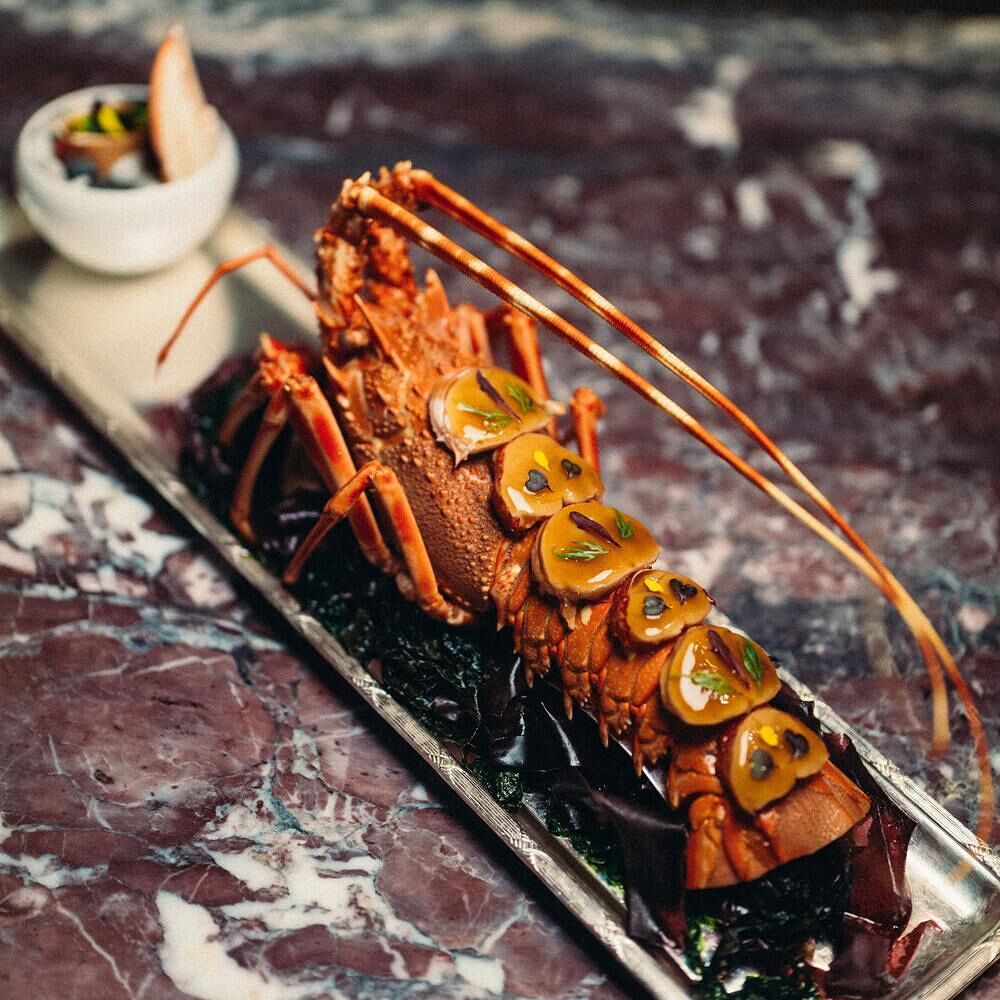 Jean Imbert au Plaza Athénée © Boby Allin/Jean Imbert au Plaza Athénée
Hero image: Chef David Shim, David Beckham, and owner Simon Kim at Cote Miami. Courtesy of Cote Miami/Gracious Hospitality Management