Suan Thip
17/9 Moo 7, Sukhaprachasan 2 Road, Pak Kret, Nonthaburi, Nonthaburi, Thailand
350 - 2,500 THB • Thai
Suan Thip
17/9 Moo 7, Sukhaprachasan 2 Road, Pak Kret, Nonthaburi, Nonthaburi, Thailand
350 - 2,500 THB • Thai
MICHELIN Guide's Point Of View
Beyond the bustle of Bangkok's busy streets, stepping into Suan Thip feels like entering another world. Its lush garden of trees and small ponds is peaceful and pretty, while a Thai-style pavilion is the perfect setting for weddings and celebrations. Inside, the relaxed vibe continues with views to the riverside, while the refined cuisine is inspired by royal recipes. Many of the staff have been here for decades; even the chef is second generation.
Show More
Show Less
m One Star • High quality cooking, worth a stop
ó Quite comfortable
Related Reads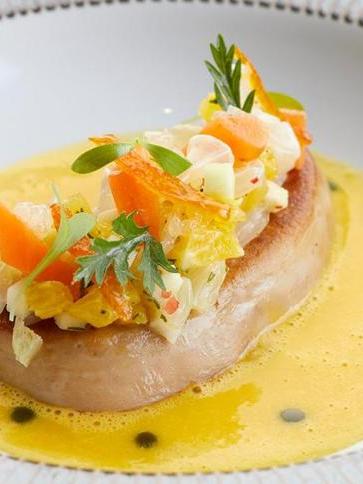 'Tis the season to celebrate the end of the year with special Christmas/NYE menus at MICHELIN Starred-Restaurants 2020!
Driving is by far the best remedy to clear one's mind. Why not kill two birds with one stone and make the destination worth your while? Here are some MICHELIN Guide restaurants worth a trip from inner city Bangkok with enjoyable pit stops along the way.
Thailand's year-round hot and humid conditions call for a light and refreshing dish. Consisting of herbs and vegetables that help to balance the inner workings of one's body, mieng kham ticks all the boxes for the perfect summer snack.
Subscribe to our newsletter and be the first to get news and updates about the MICHELIN Guide
Subscribe
Follow the MICHELIN Guide on social media for updates and behind-the-scenes information