Anyone who has enjoyed the laidback, casual atmosphere of an authentic Japanese izakaya may have also sipped a highball or two as they relaxed with friends and colleagues. This simple yet refreshing cocktail is a favoured selection at izakaya in Japan and around the world.

But how did this beverage that is firmly rooted in English and American bar culture become such a beloved mainstay across the Pacific? We asked Shigeru Hagiwara, Head Chef of Yamazato, a Japanese restaurant recommended in the MICHELIN Guide Thailand 2022, about the ubiquitous highballs. He shares a little history and tips on pairing Japanese dishes with them. And we also check out the "Mekhong", a highball with a twist featuring the iconic Thai spiced rum, which recently won at the Tokyo Whisky & Spirit Competition (TWSC 2021).



Highball cocktail. (© Shutterstock)
The highball's journey from iconic cocktail to izakaya favourite
Many believe that the highball came into being in England, where chemist Joseph Priestley invented soda water in Leeds around 1767. First, it was mixed with brandy, but scotch whisky became more common over time. Then, in the 1920s in the US, this simple concoction became known as a "highball" when famed mixologist Patrick Gavin Duffy named it after the glass he served it in. Eventually, the drink made its way across the ocean to Japan, where it found a warm welcome.

Chef Hagiwara explained, "Highballs are very popular in izakaya, which are easy, laid-back eateries – quite the opposite from the more formal fine dining atmospheres of kaisekis. In Japan, we like meeting up at izakaya after work to relax and unwind. Highballs are great for this because they are easy to make, easy to drink. They're refreshing and a perfect pick-me-up. That's why they are popular in Japan."
Chef Shigeru Hagiwara, Head Chef of Yamazato (© Anuwat Senivansa Na Ayudhya/ MICHELIN Guide Thailand)
And when it comes to Japanese food, Chef Hagiwara claimed another reason for the highball's popularity – it complements so many Japanese dishes. From sushi to stir-fries steeped in sauce or oils, highballs can cut any greasiness, and the bubbly soda and citrus can help cleanse the palate and whet your appetite. They also go well with teppanyaki's grilled meats like beef, pork, chicken, fish, and seafood. And teppanyaki service is as easy-going as an izakaya's atmosphere, so highballs fit in perfectly.



Teppanyaki involves grilling on a hot, flat, metal surface. (© Anuwat Senivansa Na Ayudhya/ MICHELIN Guide Thailand)
Introducing a new highball experience – with high-quality Thai spirit
Because highballs go so well with teppanyaki, Chef Hagiwara created a special highball pairing menu at Yamazato at the newly debuted dining zone, "Sazanka Teppanyaki by Yamazato". And for a unique flair, the culinary team and mixologists there eschewed the traditional Japanese whisky for a more exotic approach with Thai spirits, specifically Mekhong spiced rum.

Mekhong, the first Thai spirit brand with nearly 80 years of legacy, is known for its meticulous production process and ingredients. This includes the premium molasses and a blend of over 46 herbs and spices from Thailand and Southeast Asia that gives Mekhong its singular aroma and flavour. Recognised around the world as a first-rate spirit, Mekhong recently received a silver medal at the Tokyo Whisky & Spirit Competition 2021 in Japan.

Satsuma Wagyu Sirloin Steak served with Miso Sauce, Hokkaido Scallops served with Ponzu Sauce, and Snowfish Steak served with Miso or Ponzu Sauce. Each paired with a highball. (© Anuwat Senivansa Na Ayudhya/ MICHELIN Guide Thailand)
"Teppanyaki is a Japanese cooking method using a metal pan or surface to grill food, including meats like beef, chicken, shrimp, fish, and so on. I think highballs go really well with teppanyaki. This is especially so with Mekhong, with its unique aroma from Thai herbs and spices. Its flavours complement the food so deliciously. This is a new highball experience that is an excellent pairing with hot dishes like teppanyaki."

If you're interested in trying this unique dining experience, pairing highballs with izakaya-style teppanyaki, you can find it with the special pairing menu "Mekhong Highball" at Sazanka Teppanyaki by Yamazato, The Okura Prestige Bangkok Hotel, from now until the end of April 2022. You can also try this refreshment at home with just three ingredients – Mekhong, soda, and lemon slices.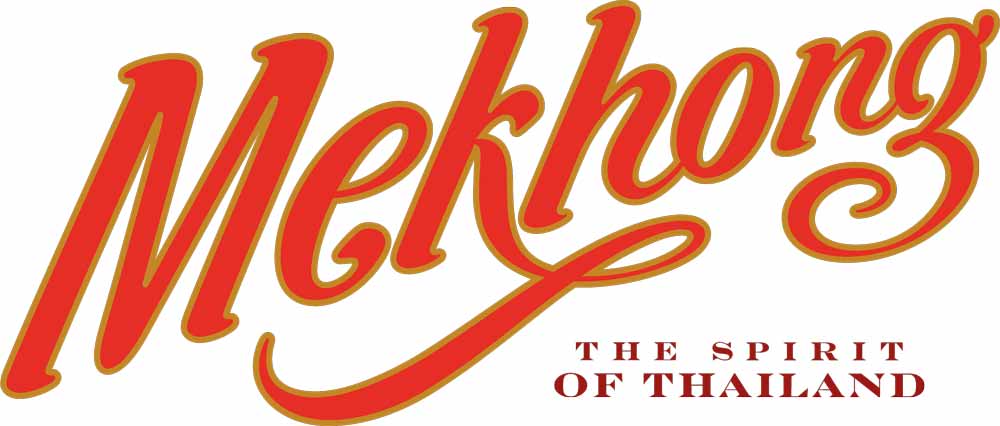 This post is brought to you in partnership with Mekhong