MICHELIN Guide Singapore 2019
Nouri
72 Amoy Street, Singapore
75 - 240 SGD • Innovative
MICHELIN Guide Singapore 2019
Nouri
72 Amoy Street, Singapore
75 - 240 SGD • Innovative
MICHELIN Guide's Point Of View
An eye-catching white marble table runs along the length of the dining room conjoining the chefs' counter where the magic happens. The main menu rotates on a seasonal basis and the innovative food comes with global influences - the 'bread and broth' (rye sourdough, silken cheese and vegetable broth) is unmissable. An excellent wine and sake list comes with an emphasis on natural wines and rare finds. Service is attentive and friendly.
Show More
Show Less
m One MICHELIN Star: High quality cooking, worth a stop!
ò Simple restaurant; one of our most delightful places.
Related Reads
How the chef of MICHELIN-starred Nouri in Singapore pivoted to stay afloat — and rediscovered his call to feed people and connect them to producers in the process.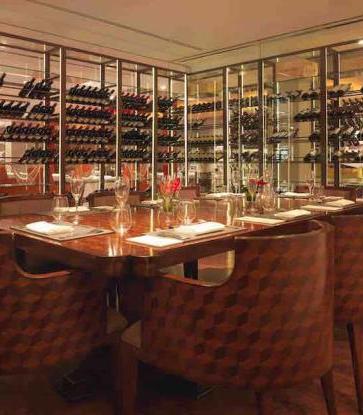 These MICHELIN-listed restaurants are opening their cellar doors and offering their carefully curated wines for takeaway and delivery at special prices.
What started as a simple exchange of text messages between two restaurateurs has ballooned into a 500 venue-strong movement lobbying for the interests of Singapore's food and beverage community.
Subscribe to our newsletter and be the first to get news and updates about the MICHELIN Guide
Subscribe
Follow the MICHELIN Guide on social media for updates and behind-the-scenes information