The best of the MICHELIN Experience in your inbox
Stay on the top of the best restaurants, offers, lifestyle, and events recommended in our guide cities.
Subscribe
Features
Where to book when outdoor dining reopens on 12 April
News & Views
The MICHELIN Guide has developed an international barometer to facilitate analysis of the impact of the Covid-19 crisis on Michelin Starred restaurants.
Despite the ongoing crisis facing restaurants, the 2021 edition of the MICHELIN Guide reaffirms the resilience, excellence and vibrancy of the French fine dining scene, with many talented young chefs coming into their own across the country. AM par Alexandre Mazzia in Marseille honored with its third Star ; another 54 restaurants earn their first Star ; 33 more restaurants committed to sustainable gastronomy awarded a MICHELIN Green Star
Ten restaurants that are particularly committed to a sustainable approach to gastronomy have earned the first Green Stars to be awarded in Belgium and Luxembourg.
People
We chat with Tom and Michaela Kitchin about their new pub, The Bonnie Badger in Gullane.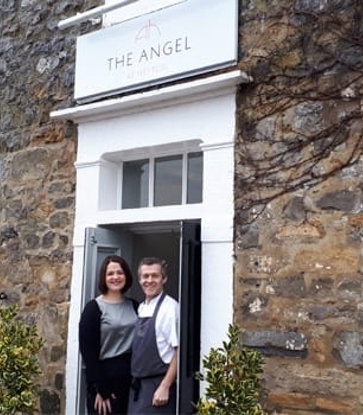 We chat to the acclaimed chef about his plans for the iconic Yorkshire inn
Subscribe to our newsletter and be the first to get news and updates about the MICHELIN Guide
Subscribe
Follow the MICHELIN Guide on social media for updates and behind-the-scenes information