Explore London's restaurants with our guide to the best eateries close to London Underground stations
MICHELIN Guide Ceremony
We caught up with newly crowned Two Michelin Star chef Ahmet Dede
We take a look back on some of the Michelin Inspectors' favourite dishes from the past year
Learn more about the winners of these Special Awards in the MICHELIN Guide Great Britain & Ireland 2023
Dining Out
Explore London's restaurants with our guide to the best eateries close to London Underground stations
Not sure how to get a reservation for one? Looking for the best places to dine alone? Our Inspectors have the answers...
Explore London's restaurants with our guide to the best eateries close to London Underground stations
Features
It's all about family at Timberyard in Edinburgh, a unique and homely restaurant packed with personality
While the food industry might be leading the change, individually we all have a responsibility to play our part...
Not only are Cumbria and the Lake District known for their stunning scenery, but they're a great bet for food-lovers too!
People
"We're not living above a restaurant, we've built a restaurant in our home – and you're not customers coming to a restaurant, you're guests coming into our home"
We find out more about the father-daughter duo behind Michelin Star restaurant 'Home' in Penarth
We chat with Tom and Michaela Kitchin about their new pub, The Bonnie Badger in Gullane.
Wine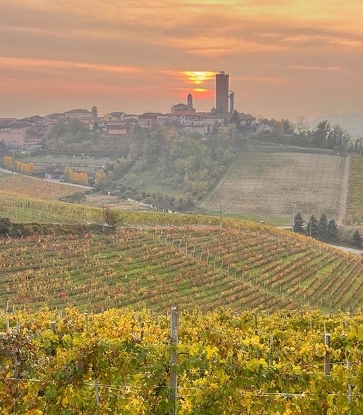 Robert Parker Wine Advocate reviewer Monica Larner goes a truffle hunt on a foggy autumn afternoon. And she recommends a few good places to eat and excellent wines to drink (including Barolo and Barbaresco) from this beautiful corner in northern Italy.
Dining In
The chef-owner of Apricity in London shares a zero waste recipe perfect for Sustainable Gastronomy Day
The chef-owner of Michelin Starred Galvin La Chapelle in London shares a recipe perfect for Pancake Day
The eponymous chef-owner of Michelin Starred 'Upstairs by Tom Shepherd' shares a recipe that's perfect for Halloween
Travel
The Molitor Pool attracts Parisians keen to swim, while the Molitor Hotel caters to travellers from across the world. This fabulously hip venue will leave you with unforgettable memories.
Every month, the hotel specialists at The MICHELIN Guide share their top discoveries from around the world
Glamping is a divisive word, provoking reactions that range from happiness to hostility. Call these tent hotels and luxury camps whatever you like – they're all supremely stylish and offer a smoother way to connect with nature
News & Views
The New Distinctions and Special Award Winners are unveiled!
On November 24th 2023 the first MICHELIN Guide selection to Argentina will be unveiled, covering not only the capital, Buenos Aires, but The City of Mendoza too. Watch this space to be the first to discover this new selection...
Discover Poland's first Two MICHELIN Star restaurant, as well as 2 new One Star restaurants and 6 new Bib Gourmands
Sustainable Gastronomy
In awarding Green Stars, it is the MICHELIN Guide's mission to shine a light on leaders and innovators in the field of sustainable gastronomy. Since ...
We celebrate all things bee and honey-based by taking a look at the initiatives some of our Michelin Green Star restaurants are undertaking
We celebrate some of the Michelin Green Star Restaurants leading the charge when it comes to Sustainability