A prominent figure among them is Zeynep Pınar Taşdemir, the chef of Araka, one of the MICHELIN-Starred restaurants in Istanbul. Having been raised by two strong women who happen to be her mother and aunt, she notes that she never accepts "no" for an answer when it comes to her true desires. Following her graduation from The Culinary Arts Academy (MSA) she worked in many restaurants but after the closing of Changa Restaurant in the Museum, Taşdemir made the decision to open her own place, a true chef's restaurant. Located in Yeniköy, Araka is both a stylish and unique restaurant. Incorporating the Greek, Armenian and Turkish flavors familiar to her as well as blending the flavor codes of Crete, Istanbul and Malatya in her cuisine, Taşdemir asserts, "I make dishes that I myself like to eat, without limiting myself to a specific geography." Indeed, it would be simply unfair to reduce her dishes to a single city or cuisine, and what makes her extraordinary is her open-mindedness as well as the care for the ingredients. She prefers to work with a young and small team, "I like to train and exchange ideas with each of them, and they are also fond of having their ideas taken into account, something which I can understand. After all, I was young once, and had the same excitement," she says.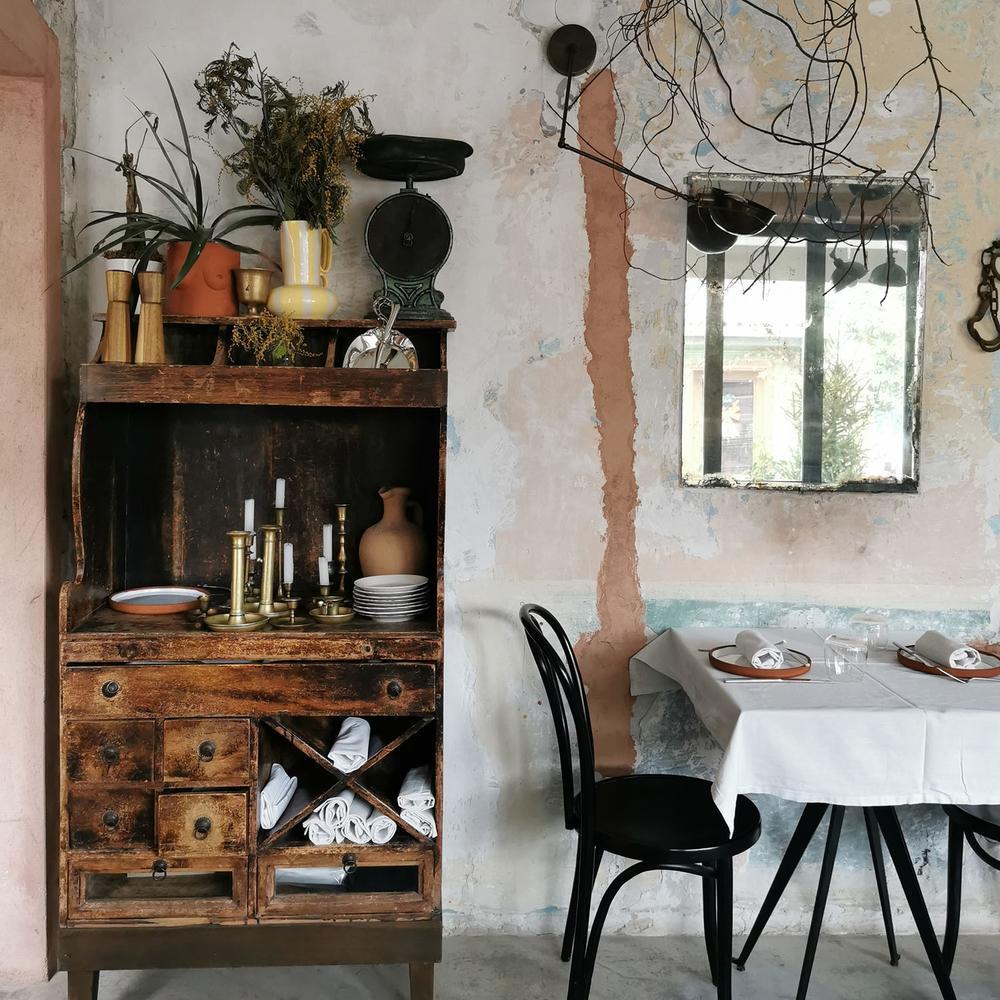 Araka // Interior ambiance of Araka reflects Taşdemir's personal choices
In spite of her innovative attitude regarding cuisine, Taşdemir certainly has some landmarks, especially when it comes to the ingredients. Her frequently changing menu always includes her favorite root vegetables such as beets and celery, but she changes the form every time when she changes the menu. She also has specific principles about the origin of some of the ingredients. In particular, she refrains from using imported items and only includes rarely found, high-quality Karaburun squid. "Now everyone cooks good food," says the chef, "so my concern is 'How can I make a difference?'" and adds that while designing her dishes, she also focuses on issues such as having specially designed plates, and takes the waste-free kitchen movement one step further by preparing her own compost.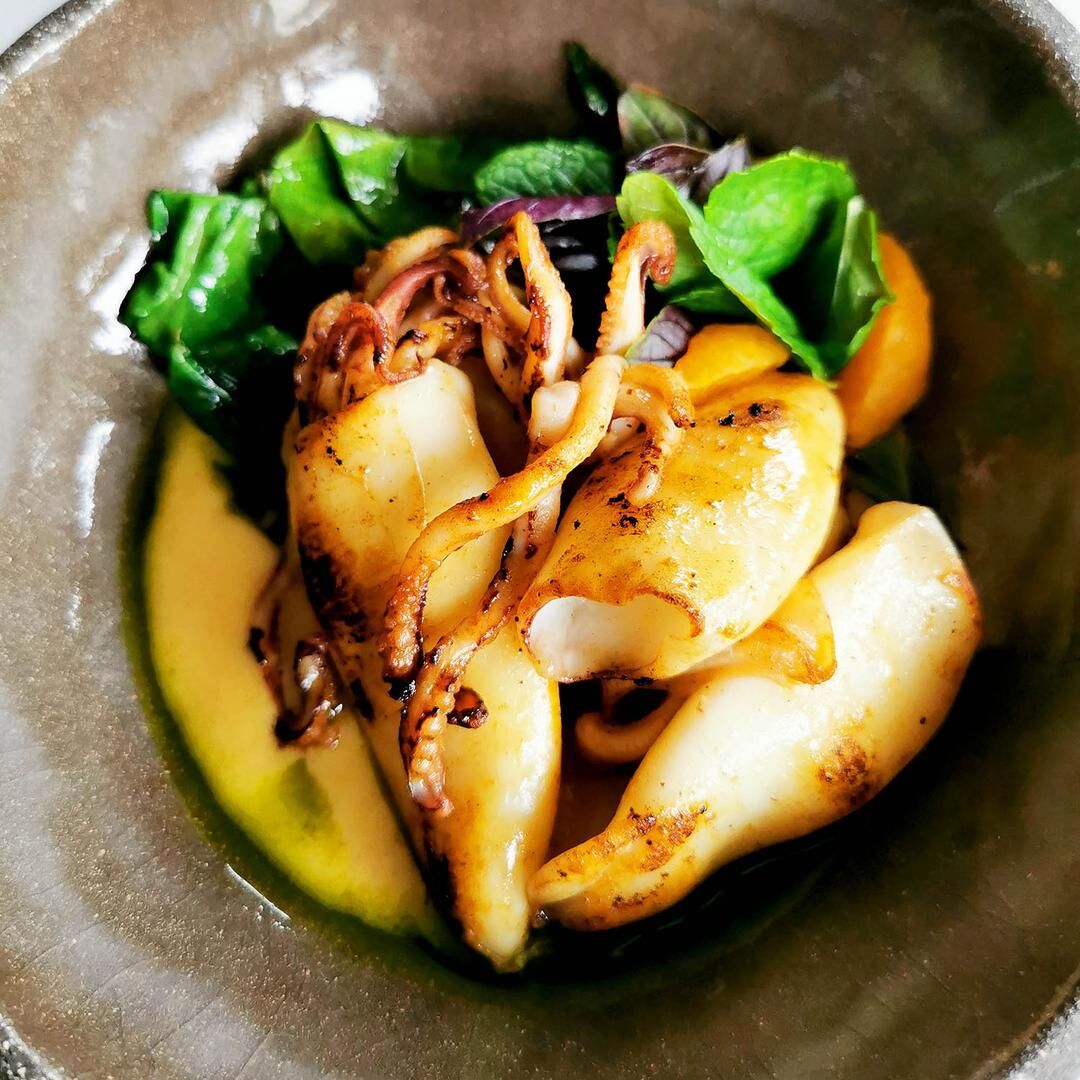 Araka // Two special dishes: little squids from Karaburun...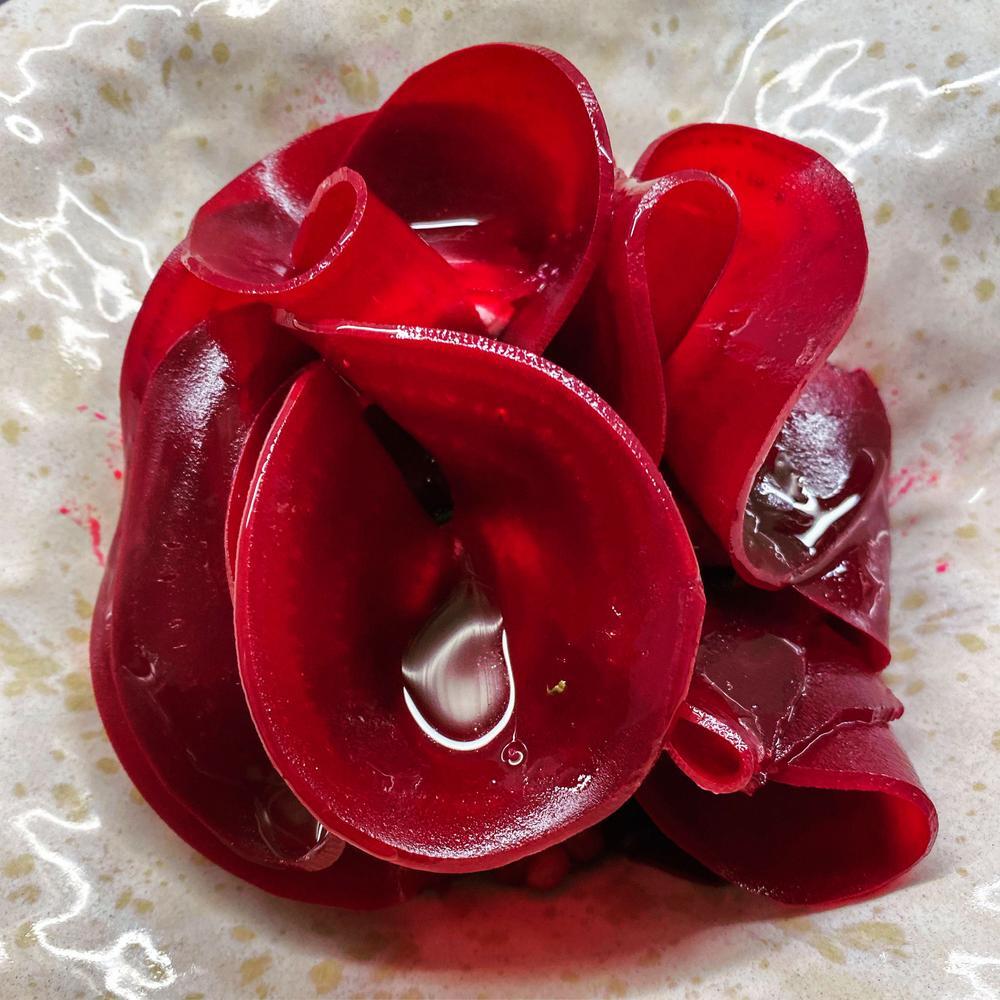 ...and one of Taşdemir's favourite vegetables, beetroot
Istanbul also has chefs who focus on traditional recipes with an aim to interpret them on a high level of quality, and the foremost among them is Seraf's chef, Sinem Özler. Defining hers as "Anatolian cuisine", Özler meticulously researches the local dishes of Türkiye and recreates them. Having recognized the gap that local flavors had not met the high-quality service standards and ambiance in Istanbul at a time when local cuisines are on the rise all over the world, Seraf's trademark is that she does not settle for the already familiar dishes. Chef Sinem Özler visits different cities of Anatolia every month, acquainting herself with the ingredients on the spot, participating in the harvests, and cooking together with the local women to learn about the local ingredients and dishes directly. What's more, she performs an unusual practice and invites them to her restaurant in Istanbul so that they can teach Seraf's crowded team about cooking such dishes; an exchange of information that breaks the highly hierarchical and defined structure of refined cuisine. Recognizing the respect that knowledge deserves, Sinem Özler creates an environment as well as a team based on mutual sharing, giving the authority to the one who knows best about "that" dish.
This attitude of hers, that opposes the restriction of traditional dishes to a narrow circle, which also would result in their disappearance over time, also conforms to the spirit of the cosmopolitan Istanbul with its 20 million residents. Özler makes possible for the residents and visitors of Istanbul to meet with new tastes that they would otherwise miss, while also keeping the traditional culture and memory alive.

Seraf // Özler cares about bringing the diverse ingredients...
... and knowledge of Anatolia to her kitchen
While the styles of Pınar Taşdemir and Sinem Özler seem disparate at first glance, what brings them success in their cuisines is very much alike… They both believe in cooperation and mutual learning rather than a strict hierarchy, and attach importance to superb ingredients as well as technique. Hence, it is not a coincidence that Sinem Özler brings together the cuisines of Türkiye, which differ greatly from each other in the east-west and north-south axis, since the chef, having both Cretan and Erzurum origins, defines herself as a "mixture of cultures". Just like Taşdemir, she had her university education in a different field not imagining herself as a future chef, and instead her experience as an operations manager of a restaurant had brought her to the profession. "You would not manage a restaurant in the strictest sense unless you manage the kitchen yourself," says Özler and notes that she had tried hard to achieve recognition never giving up. She still gets up at six in the morning at least six days a week for her kitchen and nowadays she works even more feverishly for including wine to her menu to be offered in their new branch to be opened in Vadi Istanbul.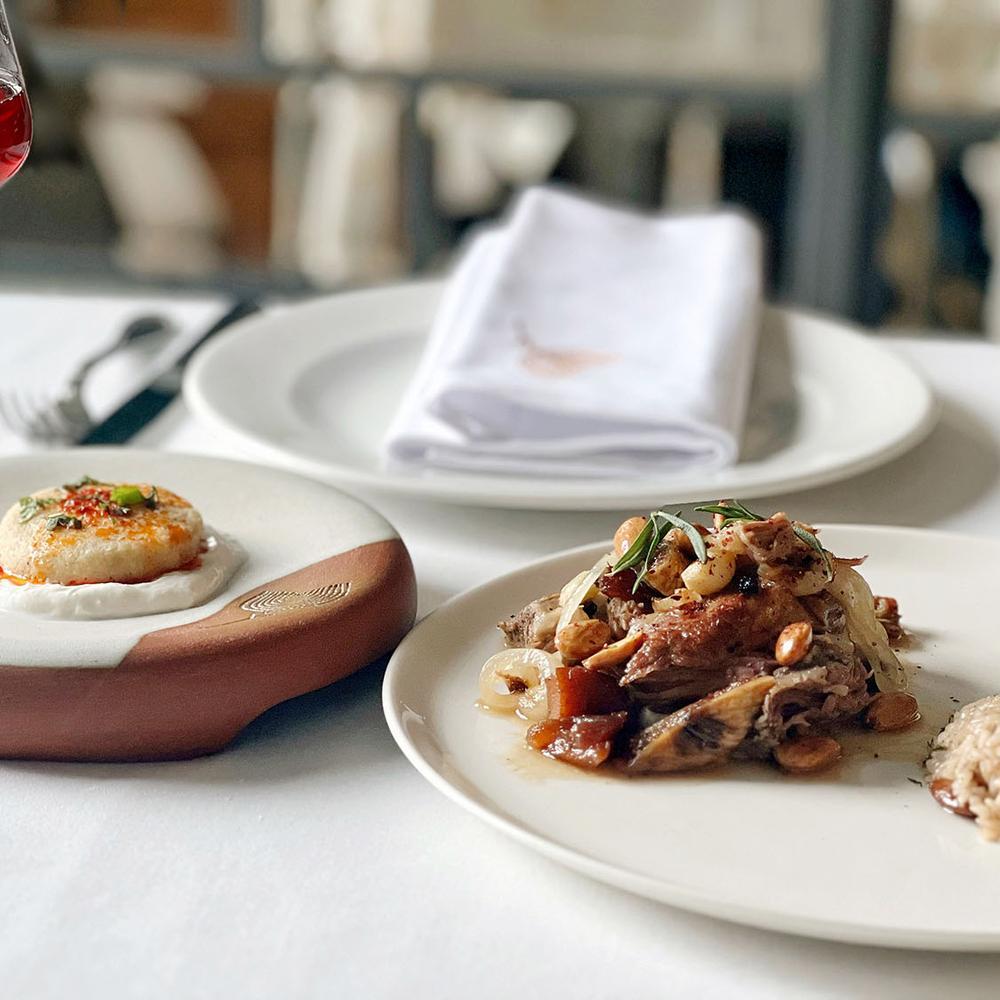 Seraf // The legendary içli köfte of Seraf and a new legend-to-be, zirva
If you want to discover more female chefs in İstanbul, consider:
İnanç Çelengil; the chef of Bib Gourmand Aman da Bravo, who offers dishes alongside one-Starred Araka's chef Pınar Taşdemir's contemporary cuisine and Deniz Şahin, chef of SADE Beş Denizler Mutfağı, who, like Sinem Özler, is another enthusiast of Anatolian cuisine.
They all are influential self-made female chefs. Breaking the barrier of male-dominated kitchens, these women successfully reflect their distinctive styles in their cuisines and serve as role models for the next generations of women who desire to follow the same career path.


Illustration image: Chef of Araka, Zeynep Pınar Taşdemir and chef of Seraf, Sinem Özler
₺₺ · Creative, Modern Cuisine
One MICHELIN Star: High quality cooking, worth a stop!
Kapalı Bakkal Sokak No:8, Yeniköy/Sarıyer, Istanbul
This post is brought to you in partnership with GoTürkiye