MICHELIN Guide Thailand 2020
Scarlett
188 Si Lom Road, Bang Rak, Bangkok, Thailand
800 - 3,600 THB • French
MICHELIN Guide Thailand 2020
Scarlett
188 Si Lom Road, Bang Rak, Bangkok, Thailand
800 - 3,600 THB • French
MICHELIN Guide's Point Of View
Located on the top floor of the trendy Pullman Hotel, Scarlett offers a fashionable and lively spot to enjoy a cocktail and dine while the lights of Bangkok twinkle below. Alongside a list of classic French dishes, prime Australian steaks are broiled on the chargrill – the focal point of the lively open kitchen. Allow the knowledgeable staff to help you choose from the comprehensive list of reasonably priced wines. Desserts are a highlight so save room for something sweet.
Show More
Show Less
‹ The Plate • Fresh ingredients, carefully prepared: a good meal
ò Simple restaurant
Related Reads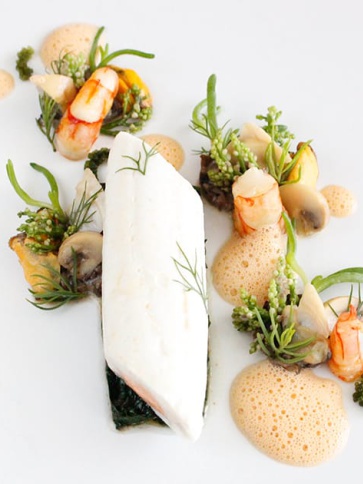 Bring on the butter...and the cheese, the hearty coq au vin, delicate mille-feuille, copious bottles of Chablis and—you get the picture. Here are the best restaurants in Bangkok to get your French cuisine fix.
Craving something exotic? Here is an East to West world tour of gourmet delights across metropolitan Bangkok.
From skyline vistas to cascading Andaman Sea views, these places offer a solid cocktail with killer sunset views to match.
Subscribe to our newsletter and be the first to get news and updates about the MICHELIN Guide
Subscribe
Follow the MICHELIN Guide on social media for updates and behind-the-scenes information