"Many people asked me why our Chinese New Year pudding is brown instead of red or orange. My explanation is that we don't use any food colouring, only natural cane sugar. And that's where the brown hue comes from," Lawrence Koo Kin Yip, the second generation owner of West Villa Restaurant in Hong Kong, tells us.

The restaurant was founded by Lawrence's father, Koo Kwok Wah, in the late 70s in Sheung Wan. Since then, West Villa has opened new branches in Taikoo Shing and Causeway Bay. Traditional Cantonese fare dominated the restaurant's menu when it first opened. Chinese New Year puddings weren't introduced to the menu until the early 90s upon customer requests.

Initially, the restaurant only produced 200 to 300 puddings. However, these comforting delicacies quickly became more popular. In 2000, West Villa set up a separate workshop specialising in producing these puddings. These days, the workshop makes nearly 10,000 Chinese New Year, turnip and water chestnut puddings annually, which is more than 30 times the amount sold in the beginning.

Among the selections, the pure cane sugar Chinese New Year pudding is the best-seller. Its moderate sweetness and depth in flavours are the secret to capture the diners' heart. To achieve this widely-appreciated flavour profile, West Villa looks back to the past for inspiration.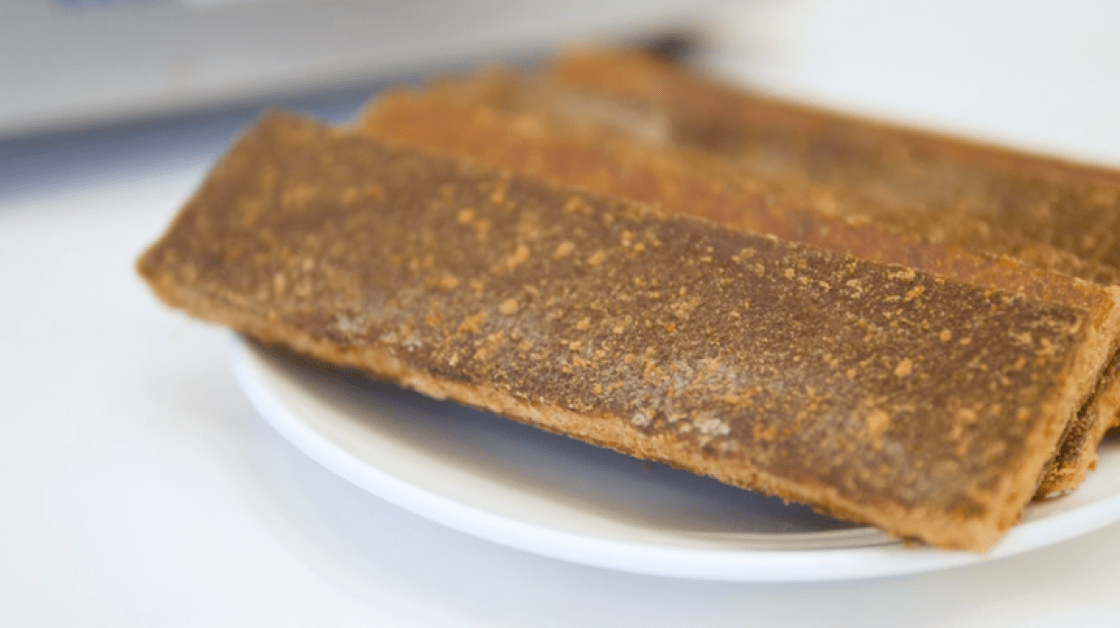 The cane sugar from Zengcheng has a strong fragrance, which gives the Chinese New Year pudding a vivid sweetness.
The Cane Sugar That Makes A Difference

As Koo says, there's nothing complicated behind a Chinese New Year pudding. Glutinous rice flour, wheat starch, sugar are all you need. But here comes the X factor — his father specified the use of cane sugar from Zengcheng, Guangdong Province.

"Zengcheng cane sugar is made from the ancient method, cooked on lychee wood without adding any water. For this reason, it carries the fragrance of lychee, and that brings a deep aroma and brown colour to the Chinese New Year pudding," Koo says.

Cane sugar was an old Hong Kong commodity, available at every turn in the grocery shops and rice sellers. This is no longer the case following the decrease in cane fields.

"The change put a lot of pressure on us. The problem isn't only the cost — the type of cane sugar we look for aren't even sold in many places. It was hard to find one or two suppliers," Koo points out.
West Villa currently produces almost 10,000 pieces of puddings every year. Those include Chinese New Year pudding, turnip pudding and water chestnut pudding.
The Reason to Keep Going

New Chinese New Year flavours sprang up in recent years. To follow the trend or not has been a preoccupation to West Villa for a while as well. After careful consideration, they keep on doing it the old way, looking at how many traditional techniques in cooking has been lost in our time.

"Through the simple recipe with cane sugar, we want to show the younger generation what the real Chinese New Year pudding is, how a regular Chinese New Year pudding should taste like," Koo says.
---
This article was written by Mandy Li and translated by Vincent Leung. Click here to read the original version of this story.