To mark the highly anticipated summit between United States President Donald Trump and North Korean leader Kim Jong Un in Singapore, eateries and bars have come up with dishes and drinks that blend American and Korean cuisine. We're definitely in favour of promoting cross-cultural ties through food.
1. Trump-Kim Chi Nasi Lemak
Nasi lemak takes on a punny twist in the Trump-Kim Chi Nasi Lemak from Harmony Nasi Lemak, located at
Suntec City's OSG Bar + Kitchen
, which transforms from a casual restaurant by day to an after-hours bar by night.
The unique nasi lemak combines tender dry-aged beef from the United States with Korea's staple fermented vegetables, kimchi. The familiar basmati rice and sambal with ikan bilis complete the dish. Priced at $21, this dish is available until 12 June.
2. Trump-Kim Burger and Summit Iced Tea
The chefs of
Royal Plaza on Scotts
are welcoming guests in town during the week of the summit with a menu that combines American and Korean influences. The grilled Trump-Kim Burger consists of a minced chicken and kimchi patty and seaweed, and comes with Korean rice rolls and fries. Wash it down with the Summit Iced Tea, which is a mix of Korean honey yuzu and traditional iced tea from America.
The Trump-Kim Burger is priced at $12++ and the Summit Iced Tea at $6++, honouring the scheduled date of the summit, and are available until 15 June.
3. Trump and Kim Cocktails
Besides eateries, bars have also hopped on the bandwagon by launching cocktails in line with the summit. Gastropub
Escobar
has two summit-themed cocktails. The Trump is a blue, bourbon-based cocktail, as bourbon is a popular American whiskey, while the Kim cocktail is red and made with soju, a Korean liquor rarely found in cocktails. These cocktails (aptly priced $12.60 each) are available until the day Trump and Kim leave Singapore.
Hopheads
, an underground bar tucked away in an office building near Dhoby Ghaut, has come up with the Bromance drink. It consists of Diet Coke, Trump's favourite beverage, and a dash of Korean influence with a soju shot that is dropped into the mixture.
It also comes with tequila and Asahi Black beer, which pumps the drink up a notch for the more adventurous ones. The drink ($19.90 for both, available until June 13) comes in a pair, with souvenir stickers of Trump and Kim puckering up to mark the "bromance".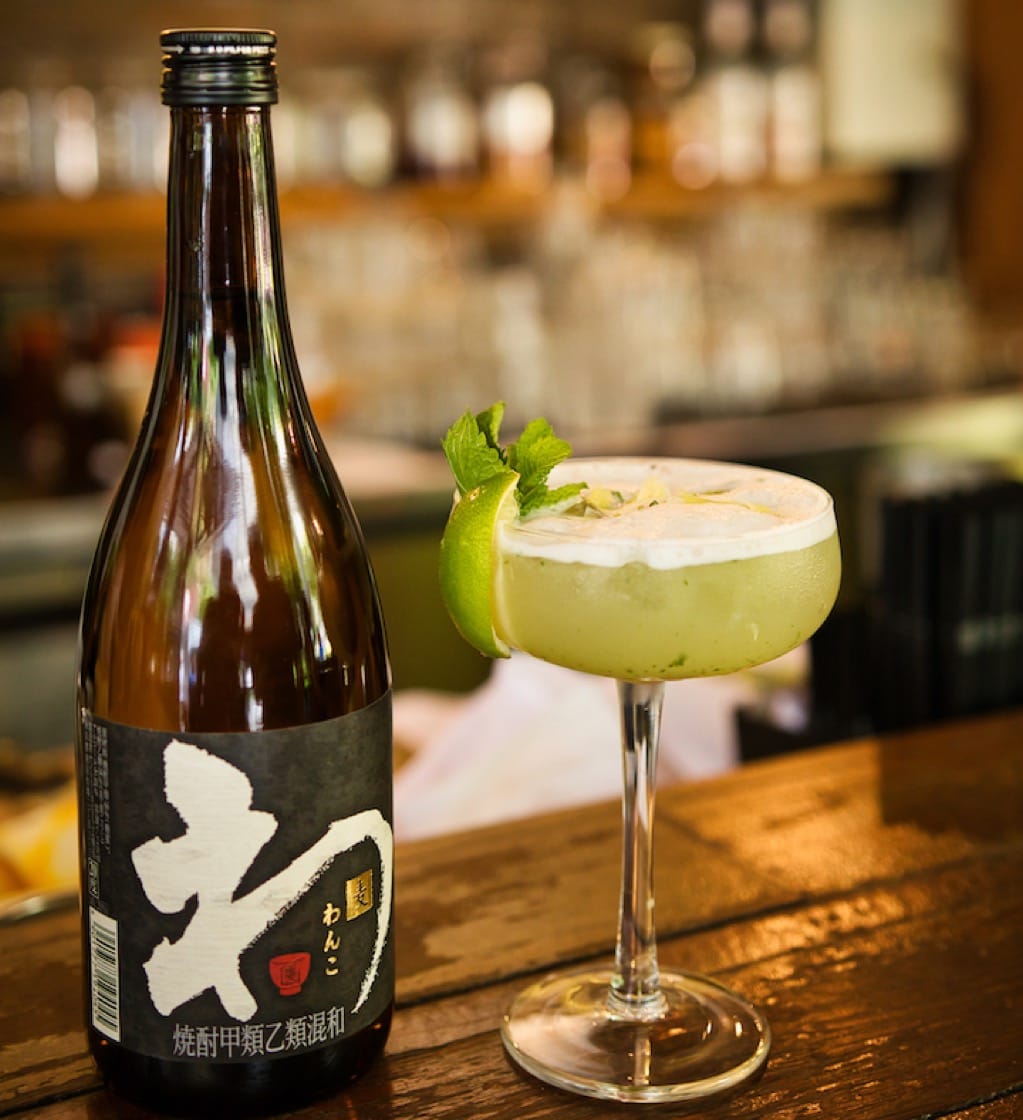 Bar-Roque Grill
at Tanjong Pagar Road offers two cocktails, soju and bourbon mojitos at $12++ each. The soju mojito (left) is infused with the Korean liquor, lime, yuzu, fresh cane sugar, mint and errier Lime, creating a refreshing taste. The bourbon mojito has bourbon, angostura bitters, orange slices and cocktail cherry, giving you a taste of America. These cocktails are available until 15 June.
4. Rocket Man and El Trumpo Tacos
Let's taco 'bout tacos.
Lucha Loco
, a casual Mexican cocina and garden bar, is honouring the summit with two aptly named tacos.
The Rocket Man taco comprises crispy Korean fried chicken, spicy dressing to tingle your taste buds, pickled white radish and sesame. For the El Trumpo taco, it goes all-American with beef patty, melted cheese, lettuce, chipotle ketchup, secret sauce and pickles. Every "presidential" taco purchased entitles you to enter a draw to smash the custom-made Trump-Kim piñatas.
These tacos (S$10++ each) are available until 16 June.
5. #WorldBeast Burger
Southern comfort food restaurant
The Beast
in Bugis has come up with a half American, half Korean burger that comes with its own hashtag of #WorldBeast.
One half of the burger, representing the United States, contains beef patty, bacon jam, barbecue sauce on fried oozy mac and cheese "buns". The Korean half includes bulgogi beef patty, caramelised onions, creamy garlic sauce on "buns" made of deep-fried kimchi rice. This artery-clogging burger ($23++) is available until 14 June.
6. Trump-Kim Sliders
Instead of a whopping huge burger, get a bite-sized taste of America, Korea and Singapore in three sliders. The set of three mini burgers (S$12++) from
Holiday Inn Singapore Orchard City Centre
consists of: the Trump slider (minced US angus and wagyu beef, cheddar cheese and bacon), the Kim slider (sliced pork marinated with kimchi and gochujang sauce and the Singapore slider (soft-shell chilli crab with iceberg lettuce).
For $20++, you also get a basket of fries and a pint of very local Tiger beer.