Magazine
In Hong Kong and Macau, char siu, or barbecued pork, is as much in the souls of its people as it is on their tables. We look at the history of the Cantonese classic and how to order it like an expert.
The best of the MICHELIN Experience in your inbox
Stay on the top of the best restaurants, offers, lifestyle, and events recommended in our guide cities.
Subscribe
Features
Located at the top floor of Island Shangri-La, Hong Kong and boasting three decades of history, Restaurant Petrus is one of the most recognised restaurants in Hong Kong. But its chef Uwe Opocensky doesn't want it to be just iconic — he wants it to be one of the best restaurants in the city.
With the novel coronavirus bringing travel to a standstill, leading luxury hotel operators in Hong Kong and mainland China tell us how they're adapting in an age of uncertainty.
These mouthwatering memoirs, tasty travelogues and candid autobiographies of MICHELIN chefs are essential reading for all food lovers.
People
David Yeung, the founder and the CEO of Green Monday, has been a vegetarian for 20 years. He tells us which MICHELIN restaurants are his favourites when he craves a great plant-based meal.
The youthful-looking chef of one-MICHELIN-starred Gaddi's at The Peninsula recounts his career working through two-MICHELIN-starred restaurants in France and the UK, and what's behind the "modern classic" cuisine he wants to showcase in Hong Kong.
Lau, who oversees 26 venues and 16 brands among them — including 5 MICHELIN-starred restaurants — muses on how Covid-19 has changed consumer tastes and the industry at large, and how flexibility, creativity and the ability to think on the pulse are the key to recovery.
News & Views
The MICHELIN Guide has developed an international barometer to facilitate analysis of the impact of the Covid-19 crisis on Michelin Starred restaurants.
The 2020 edition of the Guide to Guangzhou, China, includes two Two-Star restaurants, 10 One-Star restaurants, 31 Bib Gourmand restaurants and 46 Michelin Plate restaurants.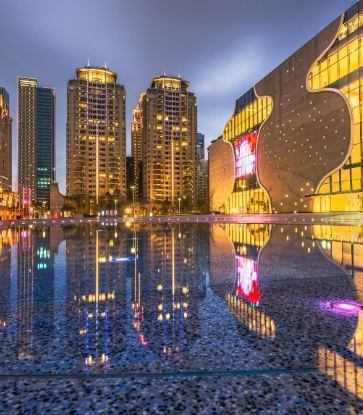 The inaugural edition of the MICHELIN Guide Taipei & Taichung recognises 1 new 2-star restaurant and 3 new 1-star restaurants in Taipei and 1 new 2-star restaurant and 3 new one-star venues in Taichung.
Dining Out
In Hong Kong and Macau, char siu, or barbecued pork, is as much in the souls of its people as it is on their tables. We look at the history of the Cantonese classic and how to order it like an expert.
From classy gastronomy boxes to video tutorials, week-long meal plans and even building out their own delivery apps, these MICHELIN-star restaurant chefs and operators share the innovations they've taken to keep their business afloat.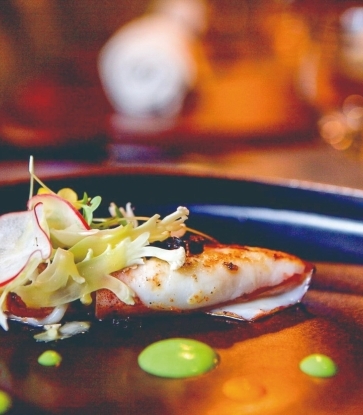 MICHELIN's famously particular food critics shared what impresses them most about newly starred and promoted restaurants logy, A Cut, Molino de Urdániz and Sushi Akira in Taipei and JL Studio, Fleur de Sel, Forchetta and Oretachi No Nikuya in Taichung.
Travel
From rarely seen dim sum to the old-time charms of Xiguan mansions and consistent delivery by shrewd kitchen teams across the city — these are what impressed our MICHELIN inspectors most about the 12 MICHELIN-starred restaurants in Guangzhou.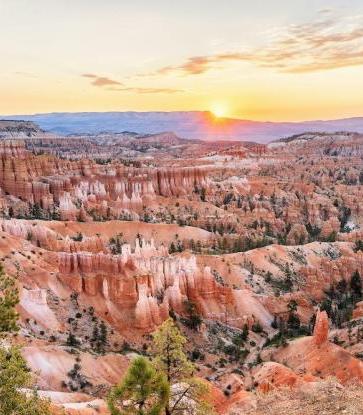 The best virtual tours from around the world are just a click away.
Alchemist, RE-NAA and Under are some of the restaurants newly recognised with stars in the MICHELIN Guide Nordic Countries 2020. Here's what our inspectors had to say about them.
Dining In
Like wine and cheese, the pairing of mooncakes with tea have been a classic combination since time immemorial. We ask Kezia Chan, the tea master of MICHELIN-starred Chinese resaurant Rùn to share her best mooncake and tea pairing tips to make your Mid-Autumn Festival celebrations all the more delicious.
We showcase the mooncake offerings from the city's top restaurants and hotels that run the gamut from traditional flavours to inventive creations with molten lava centres and mini heart shapes.
Decadent sticky caramel, delicate apple ribbons and a perfect pastry base combine to seriously elevate a rightly famous classic.
Wellness
The refreshing combination of raw fish cured in citrus juices makes for a delicious summertime treat.
Just because you're going low carb doesn't mean you have to sacrifice this staple.
Subscribe to our newsletter and be the first to get news and updates about the MICHELIN Guide
Subscribe
Follow the MICHELIN Guide on social media for updates and behind-the-scenes information