Magazine
The MICHELIN Guide has developed an international barometer to facilitate analysis of the impact of the Covid-19 crisis on Michelin Starred restaurants.
The best of the MICHELIN Experience in your inbox
Stay on the top of the best restaurants, offers, lifestyle, and events recommended in our guide cities.
Subscribe
Features
The masterminds behind two-MICHELIN-starred L'Envol reveal subtle yet powerful design elements that go hand in hand with the cuisine.
We turn to Leung Man-To of Tai Wing Wah, aka "God of Gourmet", for answers.
As the Year of the Ox approaches, we ask MICHELIN restaurants around Asia about festive dishes traditionally enjoyed in their destinations and cultures at this time of the year.
People
The Hong Kong-bred chef introduces refined Cantonese cuisine with an element of surprise—like Peking roast duck from a mesquite wood-fired oven with a side of Avruga caviar.
Helmed by Argentinian chef Agustin Balbi, Ando received its first MICHELIN star just six months after its opening. He tells us about incorporating Japanese hospitality and the inspiration behind his innovative cuisine.
One of the world's most celebrated sushi masters, Mitsuhiro Araki, shares how it was like when his second overseas venture clinched the coveted MICHELIN star in the MICHELIN Guide Hong Kong Macau 2021.
News & Views
The MICHELIN Guide has developed an international barometer to facilitate analysis of the impact of the Covid-19 crisis on Michelin Starred restaurants.
The most talked-about restaurant moves and newly opened dining spots you can't miss this February.
Prior to its opening on February 1, we speak to chef Wong of One MICHELIN-starred Man Wah to get a sneak peek of the new menu.
Dining Out
2021 is looking promising for the F&B industry with exciting openings by chefs and restaurateurs behind top MICHELIN-starred restaurants.
Among the 10 restaurants that received new Stars in the 2021 edition are 2 new Two Star restaurants and 8 new One Star restaurants. Here's what caught the eyes — and tastebuds — of our MICHELIN inspectors at each venue.
The unexpected twists and challenges of 2020 give us all the more reason to celebrate and bring some cheer into our lives.
Travel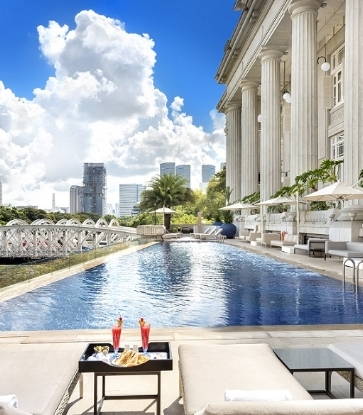 Rediscover the city as hotels rebound with holiday packages and experiences this year-end.
From rarely seen dim sum to the old-time charms of Xiguan mansions and consistent delivery by shrewd kitchen teams across the city — these are what impressed our MICHELIN inspectors most about the 12 MICHELIN-starred restaurants in Guangzhou.
Alchemist, RE-NAA and Under are some of the restaurants newly recognised with stars in the MICHELIN Guide Nordic Countries 2020. Here's what our inspectors had to say about them.
Dining In
When chocolates and flowers won't cut it anymore.
In honour of the Year of the Ox, these MICHELIN restaurants pull out all the stops to create Chinese New Year puddings that will elevate the holiday spirit at home.
Preparing a cosy stay-in celebration for this winter solstice and Christmas? These takeaway and delivery offerings from MICHELIN restaurants will provide you with a feast to remember.
Wellness
The refreshing combination of raw fish cured in citrus juices makes for a delicious summertime treat.
Just because you're going low carb doesn't mean you have to sacrifice this staple.
Subscribe to our newsletter and be the first to get news and updates about the MICHELIN Guide
Subscribe
Follow the MICHELIN Guide on social media for updates and behind-the-scenes information