Magazine
The MICHELIN Guide has developed an international barometer to facilitate analysis of the impact of the Covid-19 crisis on Michelin Starred restaurants.
The best of the MICHELIN Experience in your inbox
Stay on the top of the best restaurants, offers, lifestyle, and events recommended in our guide cities.
Subscribe
Features
These mouthwatering memoirs, tasty travelogues and candid autobiographies of MICHELIN chefs are essential reading for all food lovers.
Though America's sushi bar history may have started with traditional nigiri, it would be a long time before that would become the norm.
People
The chef-owner of Ryota Kappou Modern in Hong Kong tells us how he went from washing rice as a kaiseki restaurant apprentice to earning a MICHELIN star for his brand of kappou cuisine, the food of his Osaka hometown and his restaurateur family.
The Hong Kong-based Dutch chef, known for his outspoken support of the environment, issued a social media challenge to motivate industry peers to place plant-based menus at the forefront of their operations.
The son of a kaiseki chef speaks to MICHELIN after his restaurant Kei in Paris clinched three stars in the MICHELIN Guide France 2020 selection, and shares his thoughts on getting the top distinction for his brand of French cooking.
News & Views
The MICHELIN Guide has developed an international barometer to facilitate analysis of the impact of the Covid-19 crisis on Michelin Starred restaurants.
"Good morning, everyone, First of all, on behalf of the whole MICHELIN Guide team, I want to express my deepest sympathy for the families and loved ones...
With 37 new one-, two- or three-star restaurants and 23 new Bib Gourmand establishments the MICHELIN Guide Germany 2020 once again demonstrates the country's great culinary diversity.
Dining Out
This Mother's Day, show your appreciation for Mum — as well as the restaurants that have continued to keep us fed in these trying times — with these exclusive menus this weekend.
After his success with one-MICHELIN-star Arcane, Australian restaurateur Shane Osborn tells us why he set up sister restaurant Cornerstone to subtly impress with simple, everyday food.
These five classic Chinese dishes, offered by these MICHELIN Guide-listed restaurants in Hong Kong and Macau, feature both the distinctive and the unifying characteristics of regional cuisines across China.
Travel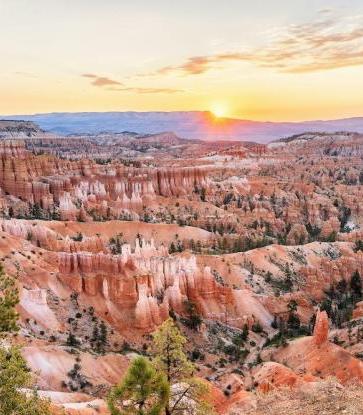 The best virtual tours from around the world are just a click away.
Alchemist, RE-NAA and Under are some of the restaurants newly recognised with stars in the MICHELIN Guide Nordic Countries 2020. Here's what our inspectors had to say about them.
Four restaurants — Kadowaki, Ginza Shinohara, Inua and Prisma — entered the top 2- and 3-starred tiers of the MICHELIN Guide Tokyo 2020 for the first time. Here's what our inspectors were impressed by.
Dining In
Decadent sticky caramel, delicate apple ribbons and a perfect pastry base combine to seriously elevate a rightly famous classic.
Six chefs from MICHELIN Guide-featured restaurants in Hong Kong share their pantry essentials and simple tips for cooking with them at home.
Surprise Mum on Mother's Day with a fresh dozen of these iconic Chocolate Lavender Tarts from two-MICHELIN-star London restaurant CORE by Clare Smyth.
Wellness
The refreshing combination of raw fish cured in citrus juices makes for a delicious summertime treat.
Just because you're going low carb doesn't mean you have to sacrifice this staple.
Subscribe to our newsletter and be the first to get news and updates about the MICHELIN Guide
Subscribe
Follow the MICHELIN Guide on social media for updates and behind-the-scenes information