Sports and food are the greatest contributors to a healthy lifestyle. In 2020, as gastronomes across the world increasingly turn to healthy food that is as good for our bodies as the environment, three chefs from prominent MICHELIN-star restaurants in Seoul have developed a "MICHELIN MEAL BOX" offering intricate and delicious creations to fit the theme. The meal boxes will be presented at the 2020 Genesis Championship, a prestigious golfing event that will be held at Jack Nicklaus Golf Club Korea in Songdo, Incheon from 8 to 11 October, albeit with new protocols in full compliance with government guidelines.
For the safety of the players, the game will be held without spectators and broadcasted on TV without losing the excitement of live sports. Also, the highly anticipated Players' Dinner, normally held on the eve of the competition, will take on a new form to minimize contact between players.
Chefs from three MICHELIN-starred restaurants in Seoul have each specially designed a MICHELIN MEAL BOX filled with fresh and nutritious seasonal ingredients that will be delivered to the players. In line with the theme of sustainability and health, each meal box will include two main dishes and a dessert in a wooden lunch box, accompanied by a letter of well wishes from the chef.


MICHELIN MEAL BOX by L'Impression (Two MICHELIN stars, MICHELIN Guide Seoul 2020)
A Box Of Delight In Challenging Times
Executive chef Allen Suh of L'Impression has chosen to showcase eel and black truffle as the main ingredients of his meal box. The eel is beautifully grilled and its savory flavor enhanced with the rich fragrance of Umbrian black truffle. Seasonal vegetables are lightly grilled to capture the beauty of autumn and laid on a bed of finest Koshihikari rice. Every ingredient has been carefully chosen to show the vitality of nature, from the seasonal produce to eggs from organically fed free-range hens.
The dessert of Saint Honoré Chestnut Cassis is also an exercise in seasonality, made from sweet autumn chestnuts. Known as 'The Queen's Dessert', the crown shaped pastry is crispy on the outside, moist on the inside, and filled with a sweet creamy filling of Korean autumn chestnuts, mascarpone cheese, almonds, coconut and whipped cream. The tartness of the cassis berry lifts the rich dessert and promises to be a comforting finish for the players' pre-game meal.

A Letter Of Support From Chef Allen Suh

"Dear players, please enjoy this small but heart-warming meal box. We hope you will delight our spectators with an energetic and exciting game in these challenging times."
---
MICHELIN MEAL BOX by Mosu (Two MICHELIN stars, MICHELIN Guide Seoul 2020)
Celebrate With The Season's Best

Mosu's chef Sung Ahn is a master in harmonizing various cultures in his cuisine, a style well reflected in this meal box. The athletes will appreciate the generous portions of quality proteins in the form of sea eel and beef rib, as well as lobster and eggs in black truffle teriyaki sauce. Umami-packed sesame salt and butter enliven the rice, while potato salad is served with sweet and sour green plums that aid with digestion. Pickles made from seasonal vegetables whet the appetite, while various kinds of jangajji, or Korean pickles with non-fermented vegetables in soy sauce, enhance the umami flavors.
The special dessert of Korean rice cake is a symbolic wish for victory by the chef to the players and the seasonal fruits encapsulate the energy and flavor of the autumn season.

A Letter Of Support From Chef Sung Ahn

"Autumn is said to be the season of fruit.
I hope this year's hard times will bear fruit with a great game.
Good luck, everyone! Mosu will be rooting for you too."

---
MICHELIN MEAL BOX by Terreno (One MICHELIN star, MICHELIN Guide Seoul 2020)
As Mature As Autumn Fruits
Spanish restaurant Terreno conveys fresh energy through nature's flavors and aromas. For this meal box, chef Carlos Shin has delivered his philosophy of capturing the earth, land or terrain in his cooking. Prized produce such as jamón Ibérico, Korean beef, eel and shrimp are beautifully finished with the scent of olives, mushrooms and ginger.
Jamón Ibérico is paired with fully ripened fig, and soft but intense truffle foam crowns a foie gras paté. Fresh burrata cheese and a variety of tomatoes are tied together with an extraordinary sherry vinegar. The Pedro Ximenez Vinaigrette is made with a wine of half-dried green grapes aged in oak barrels, naturally fermented without any chemical additives. Beef brisket is smoked with this vinegar and served with chanterelle mushrooms that have been marinated in sherry vinegar. The meal box also contains charcoal-grilled eel and sweet pear pickle.
Dessert comes in the form of a gift box offering autumn's full flavors: caramelized Basque cheese cake with raspberry compote; pistachio sponge cake covered in dark chocolate mousse; macadamia brownie finished with mascarpone cream and Scottish shortbread enriched with dark Valrhona Guanaja chocolate.

A Letter Of Support From Chef Carlos Shin

"I prepared this meal with my heart.
I wish you good luck.
¡Buen aprovecho!"

This article is sponsored by GENESIS.

Genesis is a design-focused luxury brand that embodies the philosophy of Athletic Elegance.
The Genesis product lineup consists of the flagship SUV GV80, flagship G90 luxury sedan, the G80 and G80 Sport midsize luxury sedans, and the G70 luxury sport sedan, which was named 2019 North American Car of the Year.
In 2018, Genesis was the highest-ranked brand in the automotive industry awards for quality and owner satisfaction by respected, third-party experts, including Consumer Reports, J.D. Power and AutoPacific.

For more information on Genesis and its new definition of luxury, please visit
http://www.genesis.com

This article was originally written in Korean by Seonyoung Im and sub-edited in English by Julia Lee, Rachel Tan and Debbie Yong.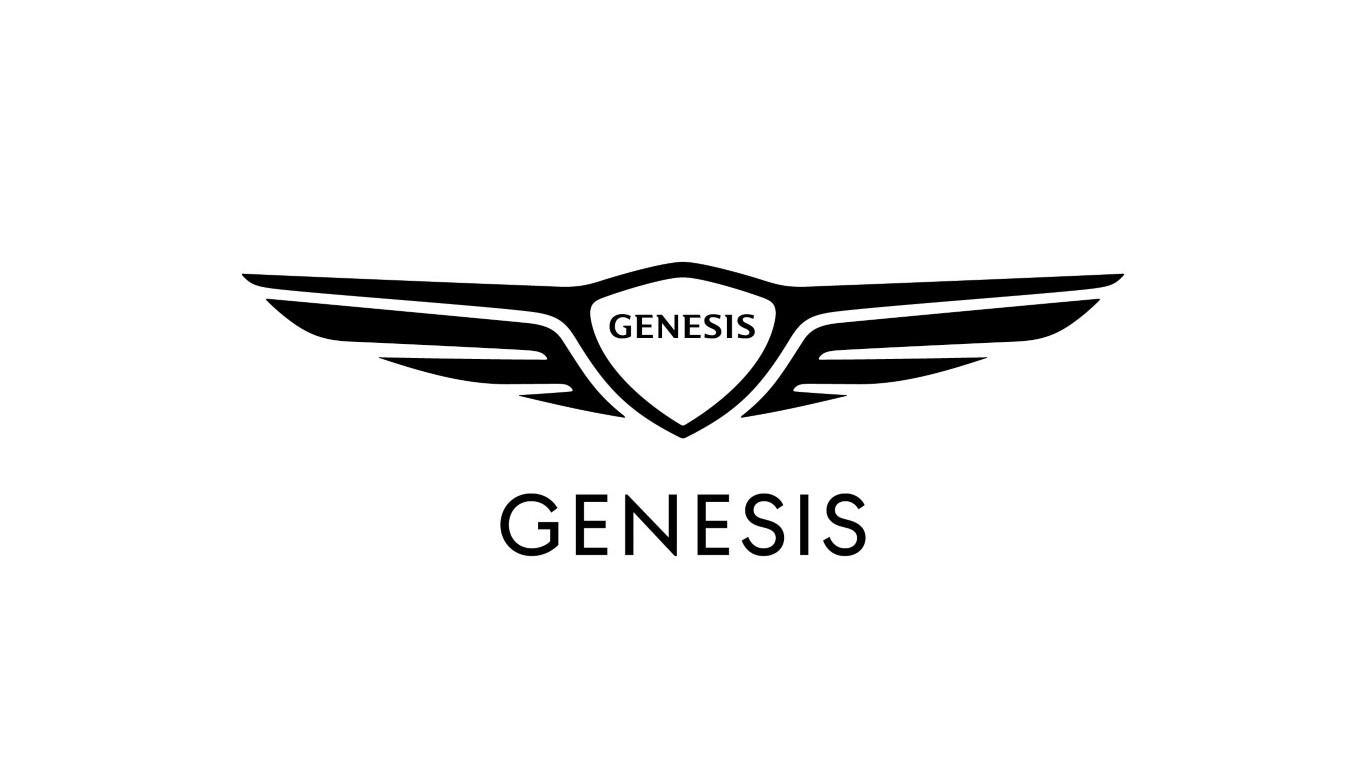 This post is brought to you in partnership with Genesis