Magazine
The chef of MICHELIN Plate French restaurant Épanoui shares his culinary philosophy, the ups and downs of a chef's life, and his hopes for the post-pandemic future.
The best of the MICHELIN Experience in your inbox
Stay on the top of the best restaurants, offers, lifestyle, and events recommended in our guide cities.
Subscribe
News & Views
The MICHELIN Guide has developed an international barometer to facilitate analysis of the impact of the Covid-19 crisis on Michelin Starred restaurants.
For the first time, the 5th edition of the MICHELIN Guide Seoul was launched in a star-studded event via live digital broadcast with the theme "Jewels of Korea".
Among a total of 69 MICHELIN-starred restaurants in Hong Kong and 18 starred restaurants in Macau, 2 restaurants newly receive Two Stars and 8 restaurants receive One Star.
Features
The chef, who found his calling on a fateful drive in New York, recalls his impressive culinary journey that took him around the world and back to his native Seoul.
As Koreans celebrate the first full moon of the Lunar New Year, they draw on a heritage of plant-based food that symbolizes health and wealth. Discover how these cherished customs are still thriving in the modern age, and MICHELIN-recommended restaurants to try them at.
As the Year of the Ox approaches, we ask MICHELIN restaurants around Asia about festive dishes traditionally enjoyed in their destinations and cultures at this time of the year.
People
The chef of MICHELIN Plate French restaurant Épanoui shares his culinary philosophy, the ups and downs of a chef's life, and his hopes for the post-pandemic future.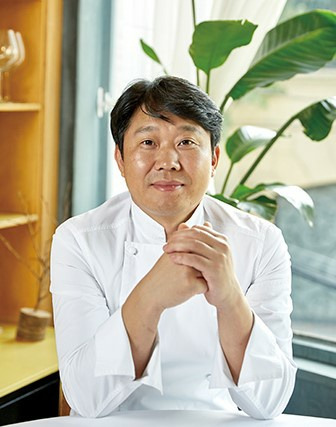 At 'Table for Four' by chef Kim Sung-woon, diners can enjoy the 'Local Dining' made by fresh ingredients from Taean, where is known for its clear seas, unpolluted soils, coastal flora, tidal flats, coasts, and white sand. Chef Kim shared us his cooking philosophy and this season's delicious grilled webfoot octopus.
Look forward to seafood and pasta specialties at newly minted MICHELIN Plate bistro Jae, where Chef-Owner Lee Jae-hun tells us about his life as a chef
Dining In
Whip up a special meal with Chef Jang Jinmo of MICHELIN Plate restaurant Antitrust, who takes familiar dishes and elevates it to fine dining levels.
Beef up your dinner party with a favorite French steak recipe, courtesy of chef Tommie Lee from well-loved MICHELIN Plate restaurant Bistrot de Yountville
Chef Kim Jung-mook of one-MICHELIN-star Myomi shares with us a simple yet delicious noodle recipe that can be prepared in 15 minutes.
Dining Out
For almost three decades, Jaha Son Mandu has been attracting diners with a rustic dumpling recipe in Buam-dong, Seoul. The restaurant's owner Park Hye-Kyung explains the secret of her dumplings - homemade soy sauce and sincerity.
Chef Kim of RIPE is relentless in his pursuit of refining what he calls the Hanwoo beef course, and shares with us his unique vision for a new way of enjoying an old favorite: Korean barbecue.
Our MICHELIN inspectors around the world have recognised these vegetarian restaurants with MICHELIN stars for their meat-free, plant-based cuisines.
Travel
The vast sandy beach was spread out in front of the car window. Over the beach, the blue sea continuously pushed the white sea foam to the land. The sand...
As the cold wind of Pyeongchang in Gangwon Province blew, I pulled my collar tighter. The vernal equinox, which heralds the start of spring, was long past...
Wellness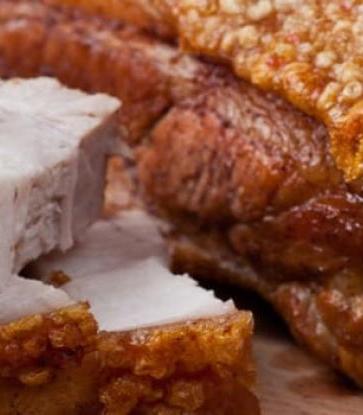 They used to be the villain but now thanks to the keto diet trend, good fats are all the rage. And surprise, surprise, pork fat is in, skim milk is out.
Korea is in the midst of a brutally cold winter. The cutting kal-baram—"knife wind"— of January inevitably brings with it the mid-winter doldrums and a...
Sustainable Gastronomy
The new MICHELIN Sustainable emblem was first unveiled in the MICHELIN Guide France 2020 to highlight restaurants that promote sustainable dining.
Subscribe to our newsletter and be the first to get news and updates about the MICHELIN Guide
Subscribe
Follow the MICHELIN Guide on social media for updates and behind-the-scenes information