All your questions answered by a MICHELIN Guide Inspector.
MICHELIN Guide Ceremony
15 restaurants are awarded or promoted to One, Two, or Three MICHELIN Stars; a total of 95 restaurants are recognised with MICHELIN Stars, with 78 in Hong Kong and 17 in Macau; and the sustainable commitment of one new restaurant is also highlighted with the MICHELIN Green Star.
Among these, 41 restaurants have been newly awarded by MICHELIN inspectors, receiving either Two MICHELIN Stars, One MICHELIN Star or a Bib Gourmand.
Dining Out
Our inspectors will reveal the restaurants that newly added to the MICHELIN Guide Seoul.
A total of five new restaurants are listed on the MICHELIN Guide Seoul 2023. Find out which restaurants have received new Michelin stars, and what attracts MICHELIN Guide inspectors.
World Vegetarian Day is observed annually around the planet on October 1. Our MICHELIN inspectors around the world have recognised these vegetarian restaurants with MICHELIN stars for their meat-free, plant-based cuisines.
Features
All your questions answered by a MICHELIN Guide Inspector.
Discover the culinary journey of Chef Kim Hee-eun and Yoon Dae-hyun of one MICHELIN-starred restaurant, Soul. From traditional inspirations to innovative creations, their dishes resonate with passion and artistry, inviting diners to savour a symphony of flavours that transcend the ordinary.
Discover the real taste of Seoul-style cuisine at these Michelin Bib-Gourmand restaurants
People
They overcame poverty, cancer and self-doubt to pursue their passion for the food business. We celebrate their stories.
We find out why Kojima's Park Kyung-jae, a sushi veteran of over 30 years, savors the opportunity to work alongside younger chefs
Korean chef Jun Lee helms the kitchen of recently promoted two-Michelin-starred Soigné in Seoul, where he brings the city's contemporary cuisine to life with an international twist
Dining In
This is a recipe for "Infiniment Chocolat" macarons by Pierre Hermé, one of France's most famous pastry chefs.
The smoky, rustic Basque burnt cheesecake fascinates us with its deep aftertaste even after putting down the fork. Chef Shin Seung-hwan of El Txoko De Terreno introduces a Basque burnt cheesecake recipe adapted for indoors and outdoors over charcoal
Whip up a special meal with Chef Jang Jinmo of MICHELIN Plate restaurant Antitrust, who takes familiar dishes and elevates it to fine dining levels.
Travel
Every month, the hotel specialists at the MICHELIN Guide share their top discoveries from around the world.
The top hotels in Seoul are equal parts creative and comfortable, incorporating the arts as much as the sights that make one of the most bustling cities in Asia such a compelling destination.
Never bland. Never boring. Never a dull moment at Amsterdam's best boutique hotels.
News & Views
Confirming South Korea as a strong culinary destination, the MICHELIN Guide extends its coverage to Busan. Busan's culinary potential, with its popular traditional cuisine and natural marine environment seduced the inspectors of the Guide. This upcoming MICHELIN Guide selection will be unveiled in February 2024.
The latest 2023 Seoul edition features a total of 176 restaurants selection including 35 Star restaurants
57 Bib Gourmand addresses, offering quality food at reasonable prices, are listed in the MICHELIN Guide Seoul 2023. From everyday dishes such as cold noodles and dumplings, to European specialises, here's a list that captures a taste of Seoul.
Sustainable Gastronomy
From flexitarian to pescetarian, this glossary of terms demystifies all the many ways people approach eating green.
Tips not only great for your kitchen, but for eating out as well.
Chef Thomas Keller is among the first class of restaurateurs with Green Star distinctions in America recognized for their dedication to sustainable gastronomy.
Wellness
Beyond salads or temple cuisine, plant-based meals are gaining popularity. Base is Nice is the first Bib Gourmand vegetarian restaurant in the Michelin Guide Seoul 2021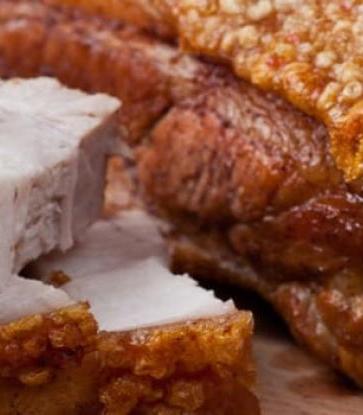 They used to be the villain but now thanks to the keto diet trend, good fats are all the rage. And surprise, surprise, pork fat is in, skim milk is out.
Korea is in the midst of a brutally cold winter. The cutting kal-baram—"knife wind"— of January inevitably brings with it the mid-winter doldrums and...