Base Is Nice is a vegetable-centric restaurant, run by Jang Jinah who has built her career in the food industry as a food stylist, restaurant consultant, and food and beverage developer. The balanced and concise cuisine with vegetables as the main ingredient shows a hearty charm that propels you to plan your next visit once you taste it. Michelin Guide Seoul 2021 introduces the first Bib Gourmand vegetarian restaurant, Base Is Nice, where Jang guides her guests to explore the humble charm of vegetables in their daily lives.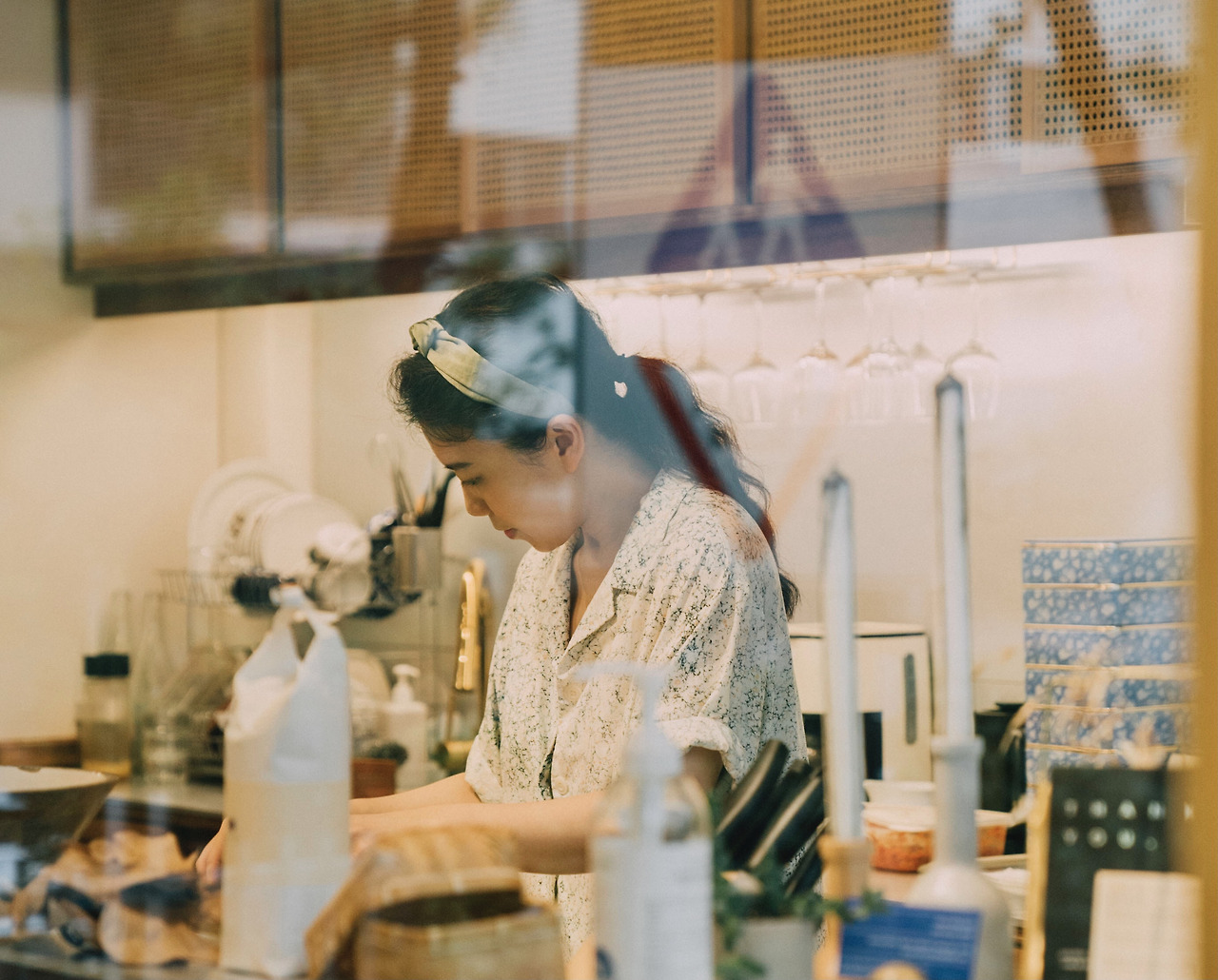 Jang Jinah of Base Is Nice (Pic: Base Is Nice)
How did you get passionate about cooking?
I do not have a foundation in professional cooking. In the early years of my career, I was in charge of planning and marketing for restaurant companies. In this holistic process of planning, launching, and operating cafes and restaurants, I built my experience in the various fields of the F&B business. From branding restaurants and developing menus to designing and marketing, I was in charge of 'drawing the big map'.

After about 10 years of working in New York, I came back to Korea to continue my work, and I eventually came to the conclusion that the way to convey my thoughts was through food. So, naturally, I started cooking.

Who are you inspired by?
My role model is not confined to any particular person. People who stay close to their beliefs and philosophy and make their own things inspire me; they are real pioneers. From them I learn the go-getter attitude regardless of their field. Above all, I'm particularly influenced by people who put people and essence at the center of their values.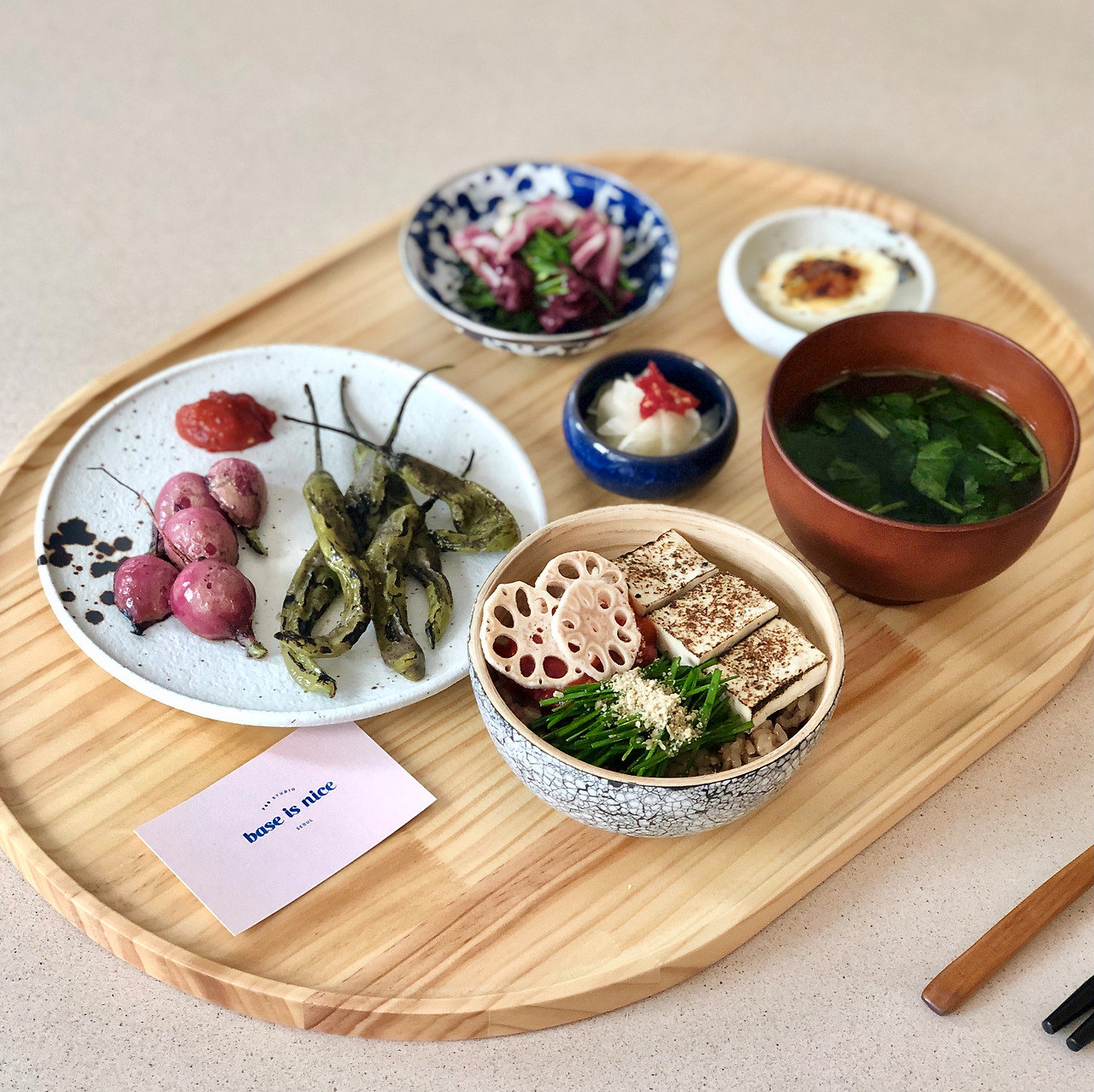 Vegetable-centric fare (Pic: Base Is Nice)
What made you especially interested in vegetables?
I lived in New York for 10 years; I got accustomed to the local ingredients in New York and nearby areas. When I came back to Korea and tasted the vegetables here, I could clearly feel the difference and found it very interesting. It was then I realized the delicacy of Korean vegetables, especially those from my hometown, Jeju Island.

Vegetables in Korea are generally high in moisture and sweetness. Also, the texture is very crunchy yet soft, and the flavor is very rich, so you can enjoy the freshness of these vegetables properly. These have been the same vegetables that I ate regularly when I was young, and finally, after living abroad for a decade, I rediscovered the real charm of these again.

On the other hand, I could see the possibilities of these ingredients. These vegetables on Korean tables are usually seasoned strongly in the form of side dishes, only supporting the main protein menus – fish or meat. I felt there may be undiscovered ways to enjoy their original taste.

When we talk about vegetarianism, people often come up with salads or temple cuisine. I thought, 'What about a meal featuring vegetables as the main ingredient at least once a day?' and 'How about cooking it briefly to preserve the natural taste and aroma of vegetables to make them a healthy meal for people?'. This is the message that I want to convey in my food.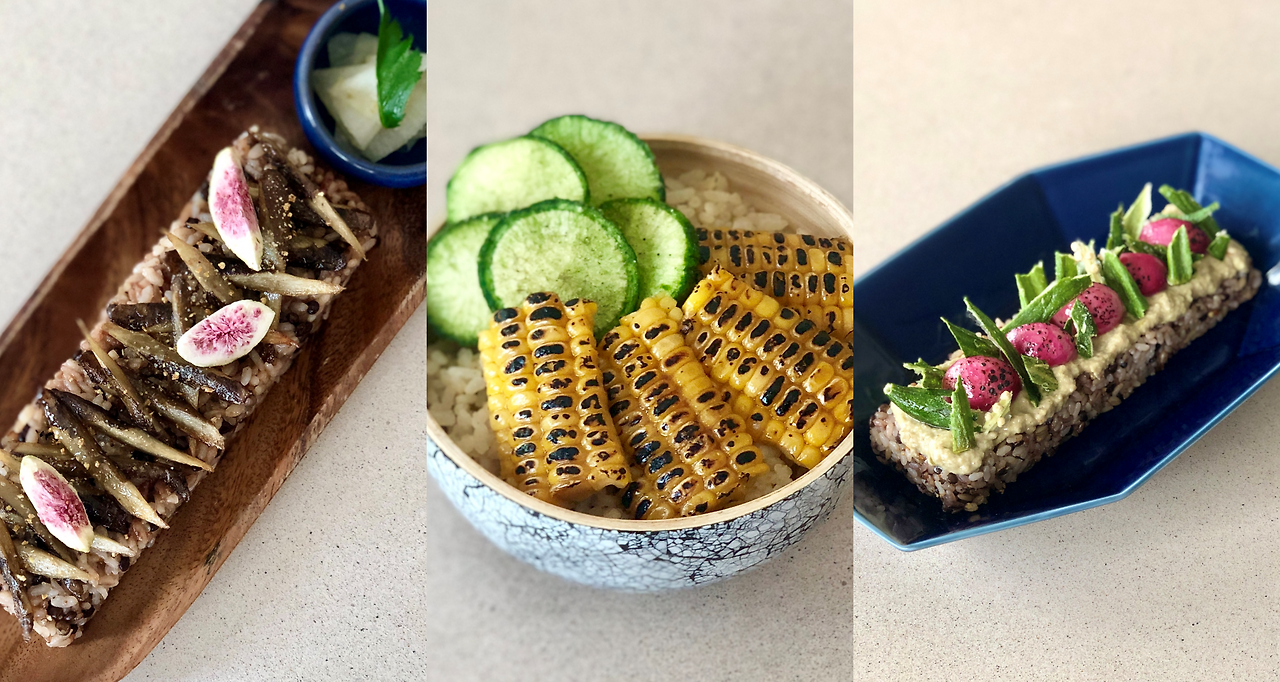 The ingredient-specific menu changes seasonally (Pic: Base Is Nice)
Where do you usually buy food ingredients? Do you have anything you grow yourself?
To enjoy eating a lot of vegetables is not tied to the complicated task of farming and cooking special dishes, but rather a daily practice. So, I buy vegetables at a nearby market. In Seoul, there are so many large stores with a huge distribution network, so you can see a variety of vegetables from all over the country in one place. Best of all, you can easily find them in your daily lives, so you can buy as much as you need and prevent the vegetables from withering away. I prefer these 'ordinary' vegetables around us.

What is your favorite ingredient and how do you use it?
My favorite vegetable is dried shiitake mushroom from Jeju. It has a soft golden color and a soft, chewy texture in the mouth. Also, it has a strong, fascinating aroma that is incomparable to any other flavor. I use shiitake mushrooms as the main ingredient for vegetable stock. Since it has a relatively heavy flavor, I love to match it with light and fresh ingredients and serve them as BBQ dishes after marinating, baked directly on the fire.


What is your opinion on sustainability and veganism as food trends?
I think it's a natural trend for the future rather than the present, and for all of us beyond the individual. However, the essence of food should be beneficial and healthy. So, I avoid extreme restrictions on the ingredients I use at this restaurant.

Base Is Nice emphasizes a "vegetable-friendly attitude" with the increased proportion of vegetables, rather than defining our food as vegan.


The cuisine that Base Is Nice pursues is...
I want to shed a spotlight on vegetables. We're not confining ourselves to use vegetables, but we're serving 'vegetable-friendly' dishes. We pursue dishes that respect the original color, texture, flavor, and aroma of various vegetables as much as possible.

I want to show our guests a vegetable-centric, balanced and concise meal. It would be great if our diners think it's a hearty meal and want to eat it often! To do so, it should be delicious, beneficial, beautiful and positive. I hope that our guests discover the infinite charm of ordinary vegetables around us. If this experience is enjoyable, they might get closer to a vegetable-friendly diet naturally, not by obligation or coercion.

Many of our guests say that they want to visit us again with their moms. We don't serve a fancy meal; yet I'm still amazed and thankful that it reminds people of their moms, the most precious person in one's life. Perhaps this is the power of vegetables with beautiful energy.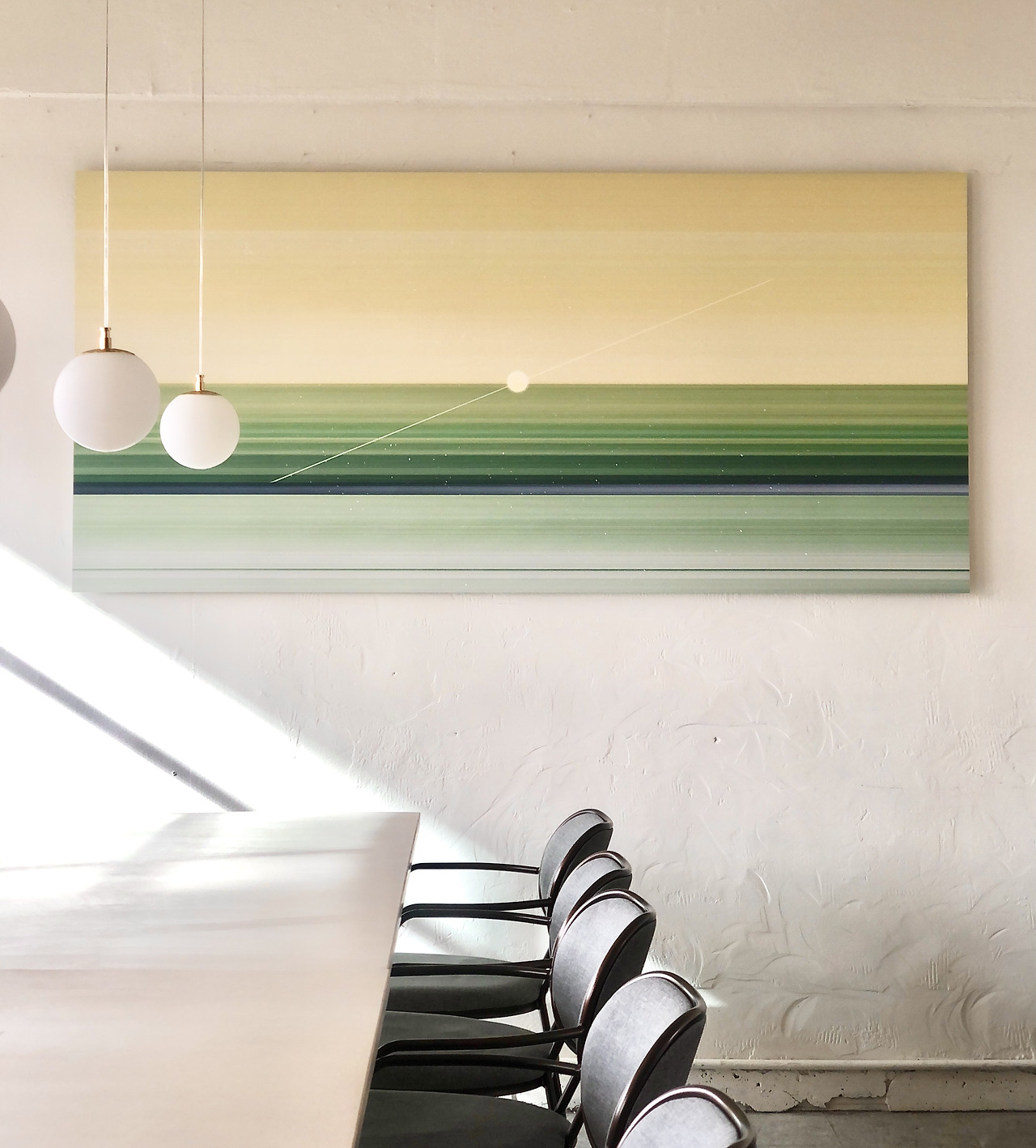 The name of the restaurant, "Base is Nice," means...
I was born and raised in Jeju Island and lived in Tokyo and New York. I think the memory of daily meals accumulated over one's lifetime has a much greater impact on that person rather than the knowledge gained through learning. I wanted to make something very "nice", "based" on my own experience that I've accumulated in Jeju, Tokyo, and New York, where I spent most of my life.


Tell us about your signature dish, Roasted Tofu Rice with Fresh Red Pepper Puree
It is a vegan rice bowl topped with fried tofu, chives, crispy lotus root chips and fresh red pepper puree.

Koreans love to use dried red pepper powder and gochujang (red pepper paste) for their soul foods such as kimchi and tteokbokki. However, it is not common to enjoy the original taste of fresh red pepper. I wanted to introduce the original sweetness, its refreshing and clear spicy taste, and the moist texture of fresh red pepper. So, I made the puree by lightly boiling red pepper down. This sauce goes very well with rice, and it gives a perfect harmony with tofu, lotus root chips, and freshly chopped chives. Introducing a slightly different and delicious way of enjoying the "common vegetables" around us is what I want to show at our restaurant.


This Article is written in Korean and English by Julia Lee and sub-edited in English by June Lee.