MICHELIN Guide United Kingdom
Paul Ainsworth at No.6
6 Middle Street, Padstow, PL28 8AP, United Kingdom
34 - 89 GBP • Modern Cuisine
MICHELIN Guide United Kingdom
Paul Ainsworth at No.6
6 Middle Street, Padstow, PL28 8AP, United Kingdom
34 - 89 GBP • Modern Cuisine
MICHELIN Guide's Point Of View
A delightful Georgian townhouse on a narrow harbour backwater plays host to Paul Ainsworth's restaurant. The small first floor bar-lounge has a clubby, masculine feel, while the cosy, intimate dining room has a slightly funky vibe. All of the tables have a view into the kitchen and diners are encouraged to step inside and talk to the chefs after their meal. Service is friendly and enthusiastic and the well-versed team strive to make your visit a memorable one.
Paul's creative, original cooking is founded on well-honed classic techniques; he likes to play with traditional recipes and give them a contemporary twist. Dishes arrive attractively presented, ingredients are first class and flavours are robust and clearly defined.
Nearby, six luxurious, individually styled suites come with top quality linens and bespoke toiletries.
Show More
Show Less
m One MICHELIN Star: High quality cooking, worth a stop!
ó Comfortable restaurant; one of our most delightful places.
Specialty
Smoked haddock quiche Lorraine
Chicken tournedos Rossini with spring ragout roasting juices
'A fairground tale'
Related Reads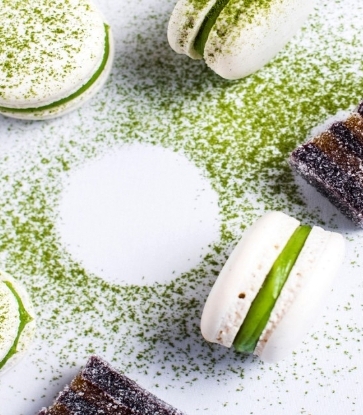 Cooking inspo from some of the top chefs in the Michelin Guide UK & Ireland
Where to Eat Out this Weekend (4th/5th July 2020)
We had a chat with the Michelin-Starred chef about how he spends the festive season
Subscribe to our newsletter and be the first to get news and updates about the MICHELIN Guide
Subscribe
Follow the MICHELIN Guide on social media for updates and behind-the-scenes information