The small fishing village of Marsaxlokk is the perfect fit for the Schiavone family's elegant harbourside restaurant, which, you've guessed it, is all about fish. Having run the place for over 10 years, their restaurant has become an integral part of village life, and they certainly know a thing or two when it comes to the bounty of the sea.

It's all about freshness here, and father Joseph sources only the best quality fish to bring to the table. He knows which fishing boats are out at sea each day and checks the weather forecast to predict availability days in advance. He then decides when is best to buy, depending on both availability and price.

These fishermen are not strangers, but friends. Some he knows from childhood, when they went to the same school, while others are extended family members. They spend time talking with one another, they all have nicknames, and Joseph sympathises with them when they encounter problems with maintenance or a poor catch. You can't get much closer than this when it comes to sourcing!

So, what does a typical day look like behind the scenes at Tartarun?

3am – Joseph's alarm rings
It's an early start at the fish market. The fishermen hand over their catch to the market traders, who then sell it for them against a commission. The buyers are mostly resellers and Joseph is just one of a handful of restaurant owners. The bell rings and the bidding starts. The fish comes out in boxes and the buyer puts their hand over it and calls a price; others then add their bids in an often fierce battle to claim the prize. You can leave with or without fish, and with a good or bad deal.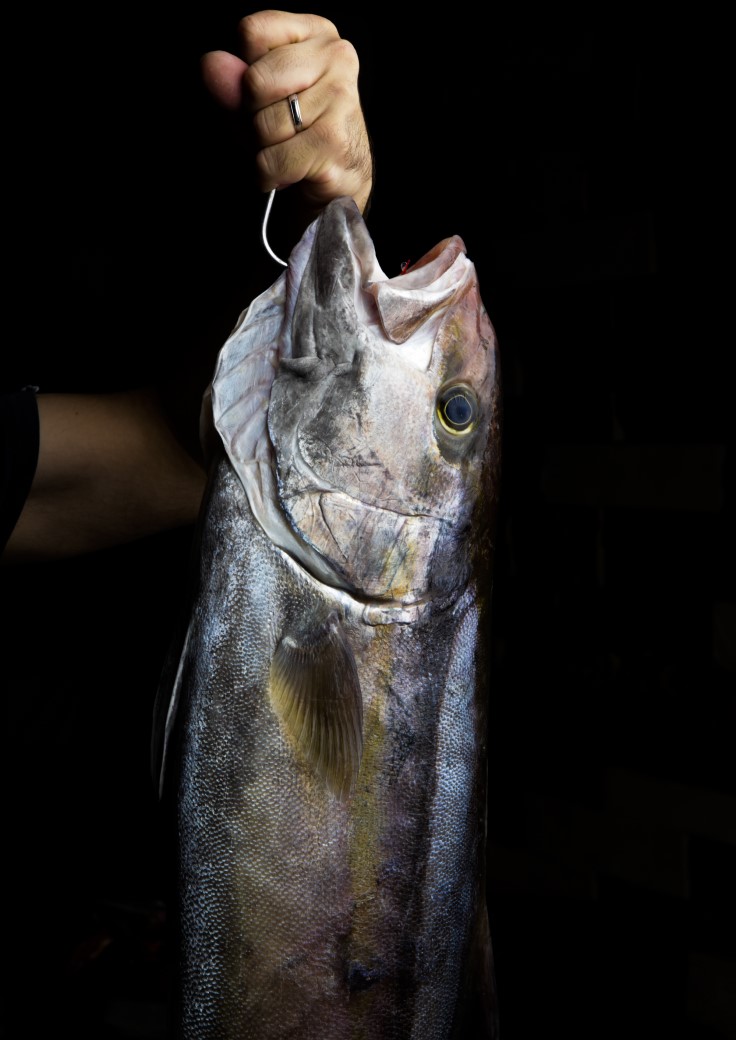 Joseph takes his haul straight back to the restaurant, sorts the fish into ice-filled containers, and leaves a message for son James, who is getting ready to enter the kitchen.

From 9.30am – James and the team arrive
James' first job of the day is to examine the produce. He starts by putting aside certain varieties for the daily fish tartare and the fish charcuterie, as well as those best suited to ageing. He then uses the majority for the 'catch of the day' – their most popular main course.

The kitchen team is now also in full swing, preparing the mise en place.

The restaurant team start by checking reservations and setting up the dining room, while James' brother, Stephen, takes care of the admin and correspondence.

Mornings are always a busy time, with deliveries and sales reps coming and going, but the team always make time to talk about the day ahead over a cup of coffee.

12.00am – Lunch service begins
Lunch is usually fast-paced and sees a mixture of bookings and walk-ins. The menu takes on an à la carte format and the most-sold dish is always their 'catch of the day'.

The whole, unscaled fish is presented to guests by the serving team, who explain the different cooking and preparation options. The fish is then weighed for the price and prepared accordingly. The most popular option is cooked on the bone and then filleted tableside.

As the guests leave, the team reset the tables for dinner.

Late Afternoon – A quieter time
Stephen continues with the correspondence and checks to make sure their 150+ bin wine list is all in order; he recently became a certified sommelier and their wine selection is renowned locally. Any meetings also take place during this time.

7pm – Dinner service begins
Dinner is generally slower-paced than lunch, with guests settling in to enjoy a laid-back evening. Once the final guest has left for the night, the team finish their shift with a good chat and sometimes raise a glass to a successful day.

Starting Out
After attending culinary school, James started work in the family business. At the time, Tartarun was being refurbished, so he worked in their pizzeria across the road. In 2009, it reopened as a smart yet laid-back fish restaurant, with the aim of earning a reputation amongst the locals.

Stephen then travelled to Jersey to work for a year and, upon his return, the brothers decided to raise their game at Tartarun, elevating the standard of their dishes and polishing the service. They slowly moved away from being a traditional fish restaurant influenced by the local and the Mediterranean, to experimenting with new ways of fish preparation and modern execution. The aim was not for perfection – just to have satisfied customers, sustain the business, and make themselves and the family proud.

We asked the brothers a few questions to find out more about them.

What is your mantra?
We are self-motivated to be better. We want to learn something new every day, to manage the business in a sustainable manner and, most importantly, be consistent in our approach.

Which restaurant do you love the most?
We have quite a few restaurants that we love to follow, but Eric Kragh Vildgaard's story is truly inspiring, so we will say Two Michelin Starred Jordnær for its family values and the chef's superb take on fish and shellfish.

What is your best-selling dish?
Since we started, back in 2009, it has been our prawn carpaccio. It started out as a langoustine carpaccio that our father used to make; then we got our hands on some amazing prawns. It is plated on the old pizza plates from our pizzeria; we were going to throw them are away but we couldn't quite bring ourselves to, as they are somewhat sentimental.

Which chefs do you admire?
• Josh Niland for his nose-to-tail approach to seafood and his take on whole fish cookery.
• Björn Frantzén and Tristin Farmer; all of the restaurants in their group are a dream.
• Jason Atherton for his entrepreneurship.

Tell us about your fish charcuterie.
The inspiration came after James bought Josh Niland's book. It is enlightening to read how he handles fish, as well as his ideas for creating flavours through curing and dry-ageing. It was hard to convince our father to buy an expensive fridge built for ageing beef in order to dry-age fish, but we managed, and the results have been great. We have tried fish hams, including tuna, swordfish, amberjack and lampuka, as well swordfish bacon, which is a key ingredient of our fish carbonara.

Is there a certain type of cuisine that inspires you most?
We love the simplicity, precision and seasoning of Japanese cuisine. A while back, a Japanese shop opened in Malta and took all the chefs by storm. We fell in love with irizake and different seasonings. Sadly, the shop closed, but this then helped us to create something new ourselves, as we looked for ways to make our own garum.

What was the biggest thing you learned from lockdown?
The lockdown really reinforced just how valuable customer exchanges are. Without customers, we cannot do what we love. With our ghost kitchen, there was no immediate feedback and no interaction; it was all done via an app. No matter how advanced technology becomes, nothing can replace the human element in hospitality.