Michelin today released the 2023 restaurant selection of the MICHELIN Guide Shanghai, which this year highlighted 2 Three-MICHELIN-Star restaurants, 9 Two- MICHELIN-Star, 39 One-MICHELIN-Star, 24 Bib Gourmand as well as 64 Selected restaurants. 3 hospitality talents received special individual awards, including the MICHELIN Sommelier Award which was presented in Shanghai for the first time.
"2022 has been another challenging year for the Shanghai restaurant industry, which has been going through a very difficult time." said Gwendal Poullennec, International Director of the MICHELIN Guides.
"Despite this context, many restaurateurs have redoubled their efforts to improve their skills, service, and quality, and have set even stronger foundations. As a result, our restaurant selection recognizes the increase in quality offered by restaurants, promoting some of them up one grade. Our inspectors were also pleased to see new places boldly opening and joining the selection. Overall, these restaurants illustrate how Shanghai remains a vibrant and dynamic dining destination and a first choice for urban tourism, in China and in the world."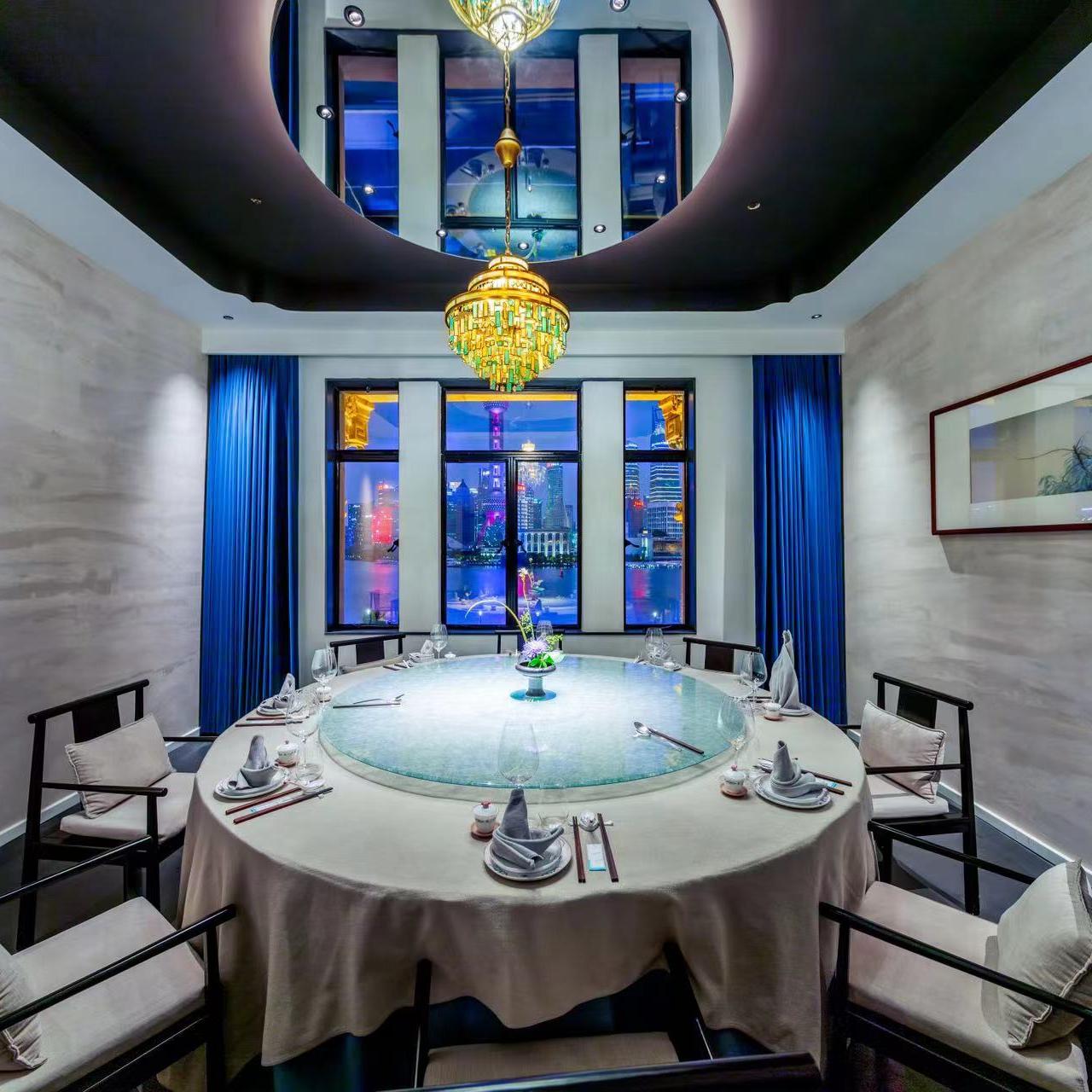 The interiors of 102 House
Restaurant 102 House newly awarded Two MICHELIN Stars
Within this year's selection, 9 restaurants were awarded Two MICHELIN Stars, of which 1 made a direct entry in the Guide.
102 House
The story of 102 House started in Foshan, Guangdong. This outpost is helmed by Chef XU Jingye, who has around 20 years of experience. Various set menus are offered so that diners can experience the quintessence of traditional Cantonese banquets. Items change seasonally, but his signature sweet and sour pork is always available.
The topflight Ultraviolet by Paul Pairet and Taian Table retained three MICHELIN Stars, denoting the restaurants with "exceptional cuisine" and ones that are "worth a special journey."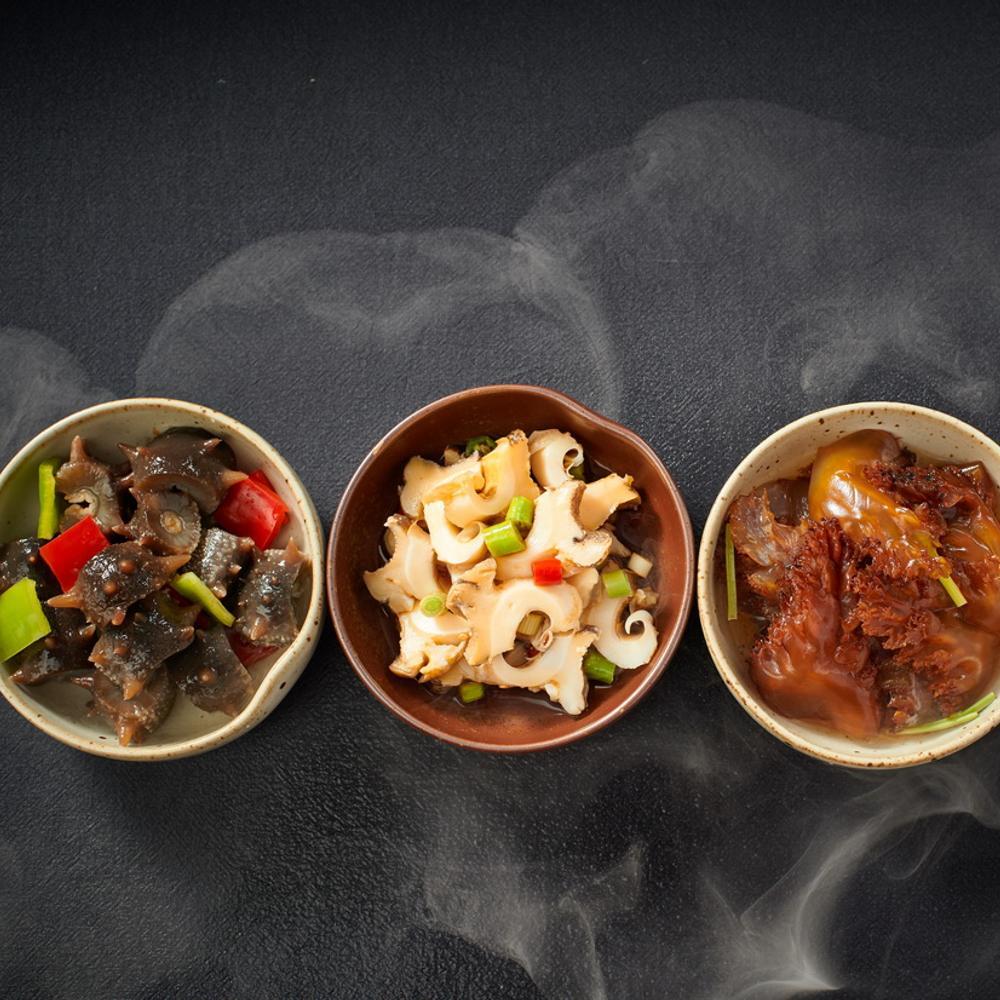 Lu Style's 'Jiaodong cold appetiser platter' includes a variety of seafood in different seasonings
3 new restaurants received One MICHELIN Star
With three brand new One-MICHELIN-Star restaurants, the MICHELIN Guide Shanghai 2023 now includes 39 restaurants whose cuisine is "worth a stop".
Lu Style
The head chef WANG Taizhen is a Shandong native who started his career at the age of 18 as an army chef. The season-driven menu features the freshest catch from the Bohai Sea, shipped in daily. As an example, the 'Jiaodong cold appetizer platter' includes four kinds of seafood prepared with different seasonings.
Yong Fu (Hongkou)
The swanky room overlooking the Pudong skyline and Huangpu River boasts marble walls and exquisite chandeliers. Half of the menu features Ningbo classics, while the other half presents new dishes made with ingredients from all over China. Live seafood is shipped daily from Zhejiang Province in the small hours to ensure freshness.
Fu 1039
This restaurant located in a heritage mansion from the 1920s is furnished in a retro style with a terrace and several private rooms. Fu 1039 focuses on home-style Shanghainese cooking, including some multi-step complex recipes. River fish is one of its strong suits, especially river eels prepared in a myriad of ways.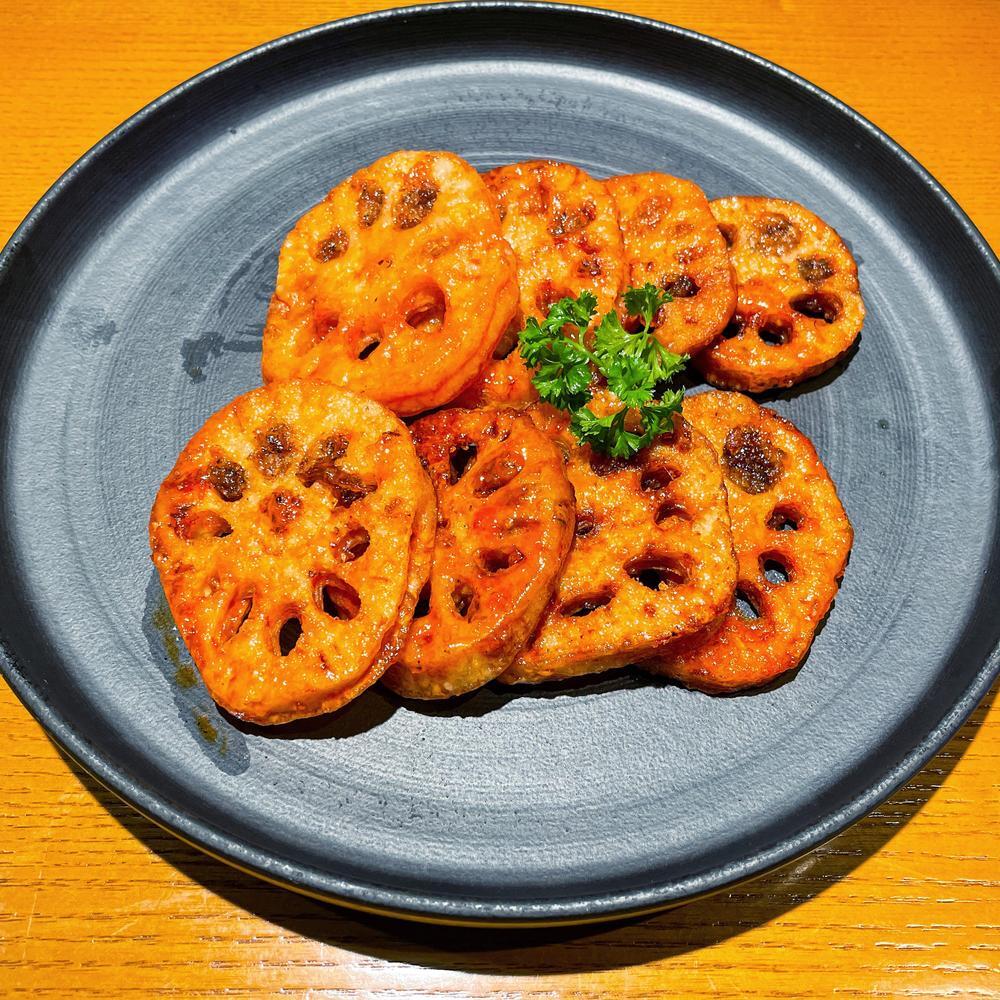 Vegetarian restaurant The Lakeside Veggie started on the banks of West Lake, Hangzhou
Bib Gourmand selection shines with 7 new restaurants, including more local eateries.
With 24 Bib Gourmand restaurants – of which 7 are new - listed in the latest edition, Shanghai continues to feature among the best gourmet destinations for food lovers looking for outstanding meals at a reasonable price (three-course meal for a maximum of RMB 300 per person – excluding drinks). This year's selection offers a wide range of culinary styles: the re-opened Shanghainese eatery Chun, vegetarian restaurant The Lakeside Veggie, congee and noodle shops Tasty Congee & Noodle Wantun Shop, Xiao Tao Mian Guan, Yunhe Noodle (Huangpu) and Ho Hung Kee, as well as Wu You Xian, a dim sum restaurant located in an ancient town along a river on the outskirts of the city.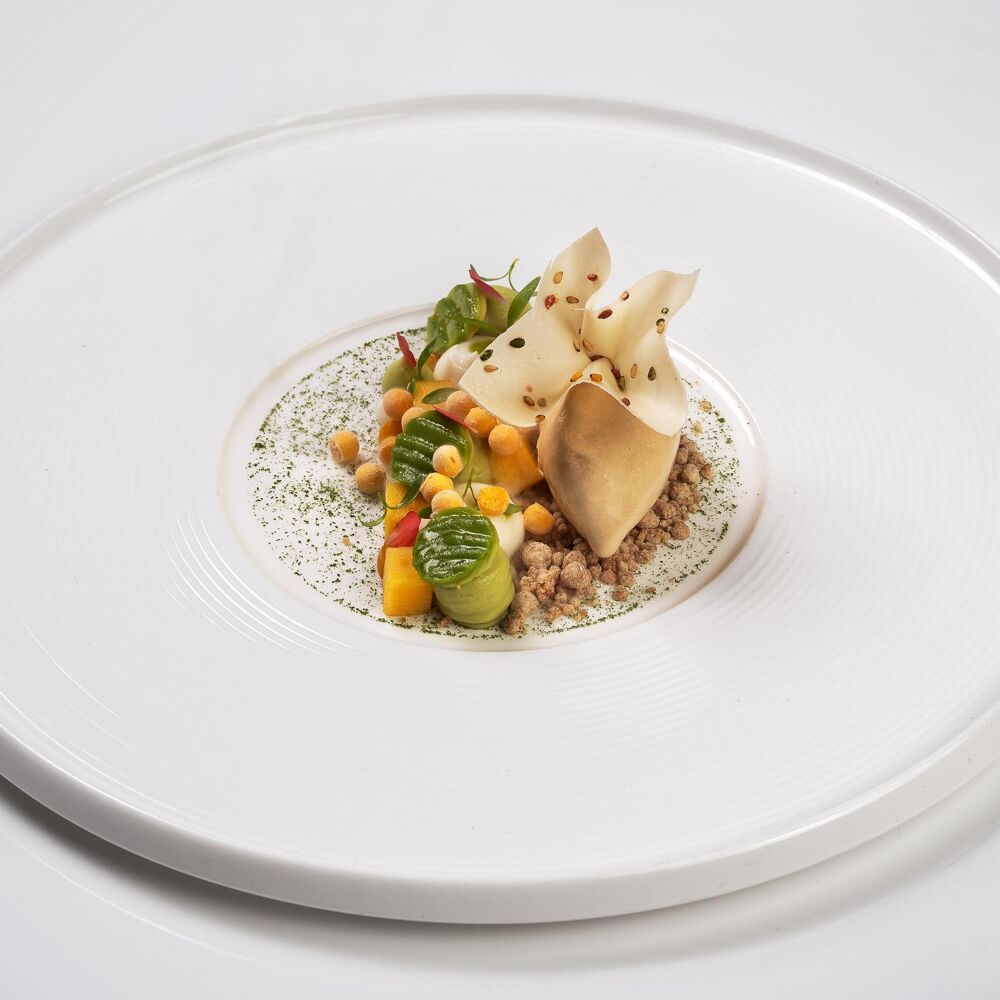 Taian Table continues to be awarded the MICHELIN Green Star
Sustainable Gastronomy and Hospitality
The MICHELIN Guide is committed to driving efforts towards sustainable gastronomy in the hospitality industry. By highlighting eco-friendly pioneer restaurants with the MICHELIN Green Star, and spotlighting their virtuous initiatives, it stimulates awareness and actions both within the industry and by gourmets. In the MICHELIN Guide Shanghai 2023, Taian Table continues to be awarded the MICHELIN Green Star for integrating sustainable practices into day- to-day operations.

102 House sommelier Demi Lei (Photo credit: 102 House)
Special Awards to Celebrate Restaurant Professionals
For another year, the MICHELIN Guide Shanghai has highlighted professionals who showed exceptional talent and outstanding performance with its Special Awards. In addition to the MICHELIN Service Award and MICHELIN Young Chef Award, the Sommelier Award, which is making its Shanghai debut, has made the 2023 edition very special for the city.
Mr. Lingmin MA, from the new One-MICHELIN-Star restaurant Fu 1039, was recognized with the MICHELIN Service Award for making dining experiences more delightful through proactive, charming and dedicated service.
The MICHELIN Young Chef Award went to Simon WONG from One-MICHELIN- Star restaurant Obscura, to praise his passion for gastronomy and dedication to interpreting culinary art and innovation. Simon WONG is skilled at applying his life and travel experience to culinary creations.

Last but not least, the MICHELIN Guide presented the very first Sommelier Award for Shanghai to show appreciation for the talented sommeliers who bring knowledge, skill, and passion to the service of wine and demonstrate the importance of the wine menu in a global gastronomic experience.
This winner of the 2023 MICHELIN Sommelier Award is Ms. Demi LEI from the new Two-MICHELIN-Star 102 House. Demi LEI offers very interesting wine pairings, special and unique beverages that accompany the food perfectly without overwhelming the taste. She has a unique professional knowledge and is very attentive to serving wine.
Finally, and in addition to MICHELIN-Star and Bib Gourmand restaurants, 64 establishments are also recommended in the MICHELIN Guide Shanghai for 2023, with 14 appearing on the list for the first time. An abundance of cuisine varieties is represented, which is true testimony to the booming culinary scene in Shanghai.

The MICHELIN Guide Shanghai 2023 at a glance:
138 recommended restaurants of which:
2 Three-MICHELIN-Star restaurants
9 Two-MICHELIN-Star restaurants, including 1 new one
39 One-MICHELIN-Star restaurants, including 3 new ones
24 Bib Gourmand restaurants, including 7 new ones
64 Michelin-selected restaurants, including 14 new ones