Red Rooster Overtown–the Miamian sister of Chef Marcus Samuelsson's famed Harlem, New York eatery–holds a secret hidden almost in plain sight: It has some of the best ice cream in the Magic City.

OK, OK. Maybe calling it a secret is a stretch, at least for Dade County denizens, who have been privy to the restaurant's confectioner hype for some time. While the Red Rooster brand is famed for its chicken, cornbread and seafood jambalaya, the Overtown location landed with an unlikely splash: dessert first. Due to construction delays from COVID-19, Samuelsson opened his Florida offshoot with something called "The Creamery." The kiosk sold ice cream, other sweets and merchandise, and included outdoor picnic table seating (not that Miami was especially restrictive during the pandemic years). Neighbors caught on, word of mouth traveled, and the restaurant has built a devout fandom for ice creams with flavors such as Red Velvet and Cornbread ever since. Cool story in a hot city—The Creamery still exists today.

---
Strawberry champagne ice cream @ Courtesy of Red Rooster Overtown
---
---
Nearly three years in, Red Rooster Overtown and The Creamery have become local staples. They're ostensibly a center of gravity in a historically Black neighborhood that's rich in culture and backstory yet oft-neglected and overlooked by the powers that be (this is changing, but slowly). The jewelbox of a restaurant is packed, night after night, while its upstairs lounge serves as a regular meeting spot for community leaders and officials. In fact, the building itself once housed Clyde Killen's Pool Hall, a hot spot from the 1960's.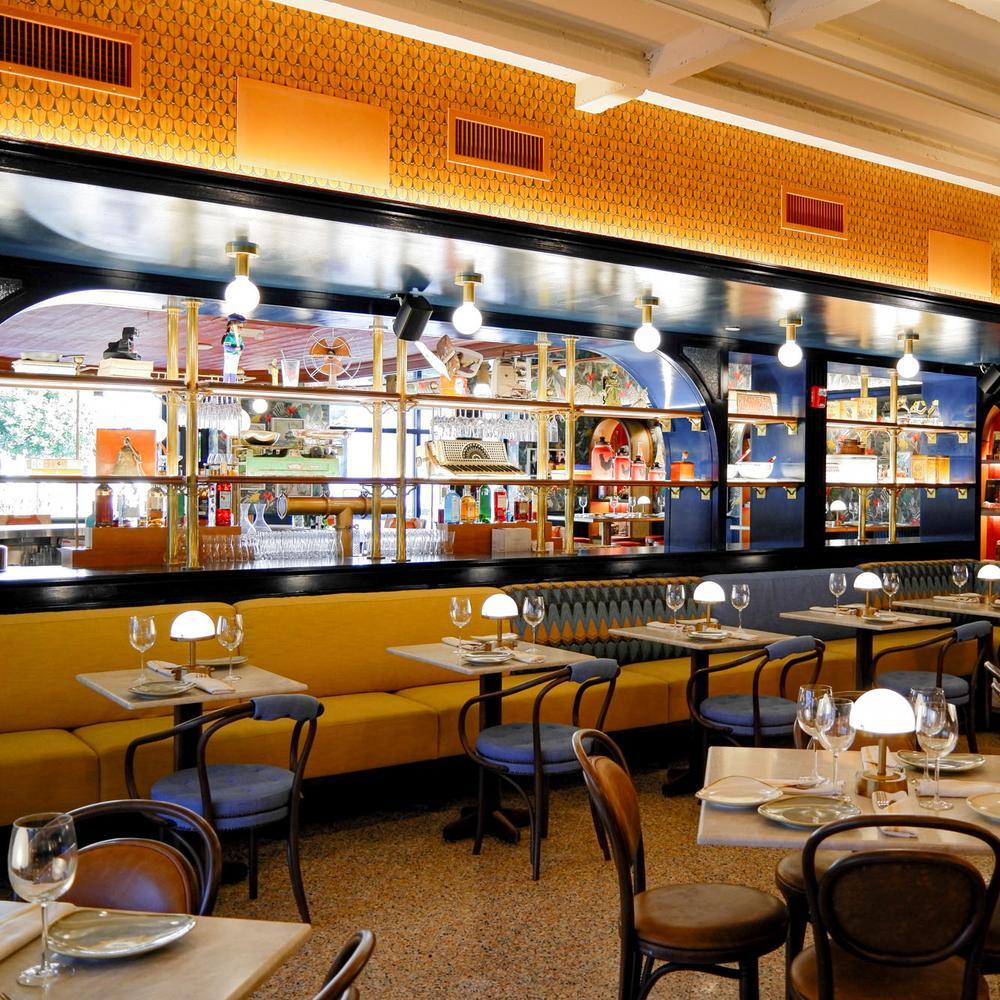 © Courtesy of Red Rooster Overtown
There's something about its ice cream, though, that puts the cherry on top. New flavors recently introduced by pastry chef Tracey Marionneux and chef-at-large Amaris Jones include Coconut Cream, frothy-light and gelato-esque, and Strawberry Champagne, in which you can taste a jolt of fizz.

"A guest who tried that one lately told me, 'I just need a bottle of champagne with this, and that will be my dinner,'" said Jones, with a laugh, over a lunchtime tasting.

Coconut cream ice cream © Courtesy of Red Rooster Overtown
Interestingly, The Creamery and the restaurant itself feature different ice cream menus. But, of course, special requests can be accommodated. Jones also notes that The Creamery will soon launch takeaway pints and more. It's a sweet, sweet dream.

The Creamery at Red Rooster Overtown Operates on weekends from 11:00AM to 3:00PM.

---
Hero image: © Courtesy of Red Rooster Overtown
---