On record, there are officially three seasons in Thailand – hot, cool and wet, but ask any resident of "The Big Mango" and they would all voice unison that the actual seasons here are hot, sweltering, and blistering hot. Even during the rainy season, temperatures usually remain hot and humid throughout the day and hover between 25-30 degrees Celsius, so having plenty of choices to cool down from the heat is always a heartwarming notion.

Thais have their own way of dealing with the heat.
Nattaporn ice cream
Alright stop, collaborate and listen. If there's one thing that will take your mind off the heat, it's got to be a refreshing scoop of coconut ice cream. If you're exploring Bangkok's Old Quarter, you'll want a taste of this divine energy-booster. Tucked away in an old shophouse in the Phraeng Puton area, this parlour has been serving up the family's secret recipe for over 70 years.

Address: 94 Phraeng Puton Road, San Chao Po Sua Sub-district, Phra Nakhon, Bangkok
Tel: 02 222 2686
Inside Nattaporn shop.
Lod Chong
Nibble long enough on these bright green, slithery strands of joy and you could very well forget how hot it is out there. For over 60 years, this joint has been serving up some of the best lod chong in town with the strands of flour so chewy, swimming in ice-cold and fragrant coconut milk it's hard not to order seconds. At just 20 baht a pop, what's stopping you?

Address: 680-682 Charoenkrung, Sampantawong District, Bangkok
Tel: 02 221 5794
The famed Lod Chong Singapore shop on Charoengkrung Rd.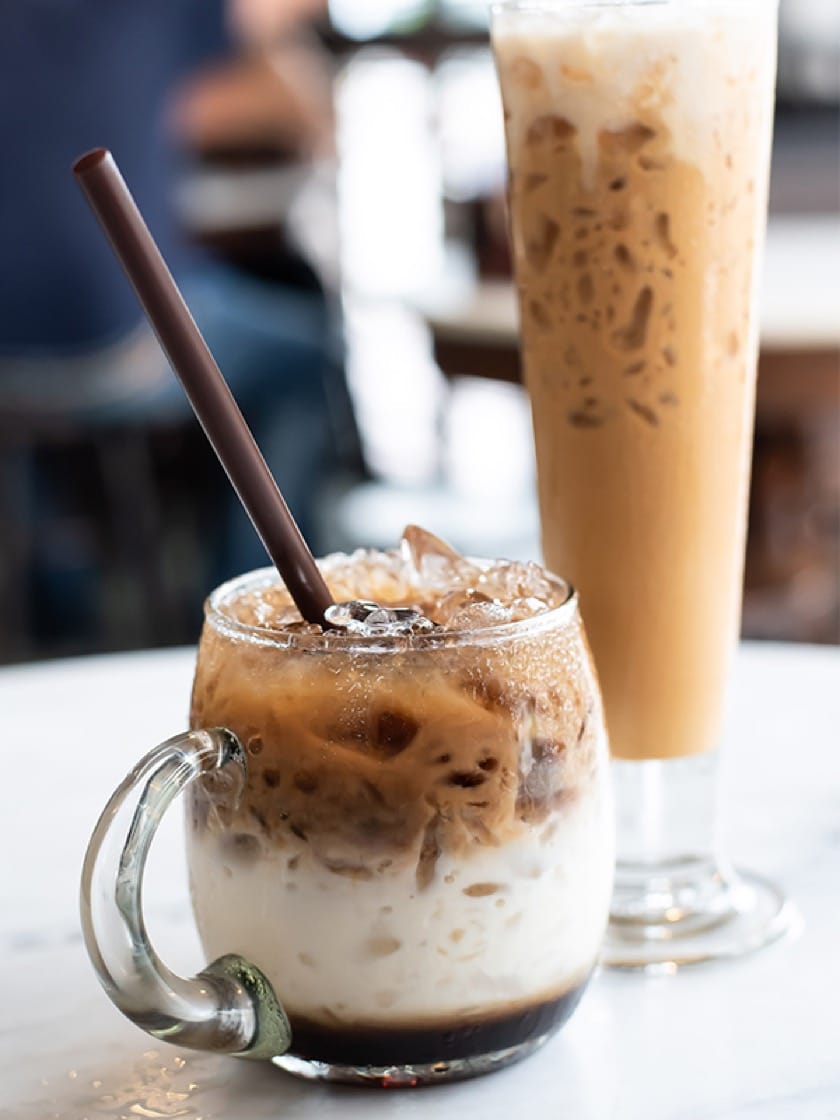 Kope Hya Tai Kee
If there's one thing Bangkokians can't live without, it's their kafae yen. Shops that serve up traditional iced coffee is somewhat of an institution here but this old school coffee shop offers a wide selection of inky iced coffee that will fuel you up good for the long day ahead.

Address: 37 Siripong rd., Samranrat, Phra Nakhon, Bangkok 10200
Tel: 091-979-1498, 02-621-0828
The bright interiors of Kopi Hia Tye Lee.
Chao guay Chatuchak
At first glance, black grass jelly may not seem quite so appetising but on a hot sultry day, my god is it refreshing! It's no wonder why this stall in Chatuchak weekend market is always packed with sweaty shoppers looking for a place to unwind. Just grab a stool to enjoy a quick shopping break or get one to go if shopping's your main mission.

Address: Chatuchak Market, Section 3, Bangkok 10900
Tel: 086-568-7025

Chao guay boraan at Chatuchak weekend market - where shoppers come to cool down.
Bai bua bok Talad Plu
A penny for my thoughts on this scorching day? A glass of Asiatic pennywort (bai bua bok) would hit the spot. For just 15 baht a glass, this popular stall (no seats) in Talad Plu has been serving nature's best pennywort juice for decades by the old railway.

Address: Talad Plu train station, Thonburi, Bangkok 10600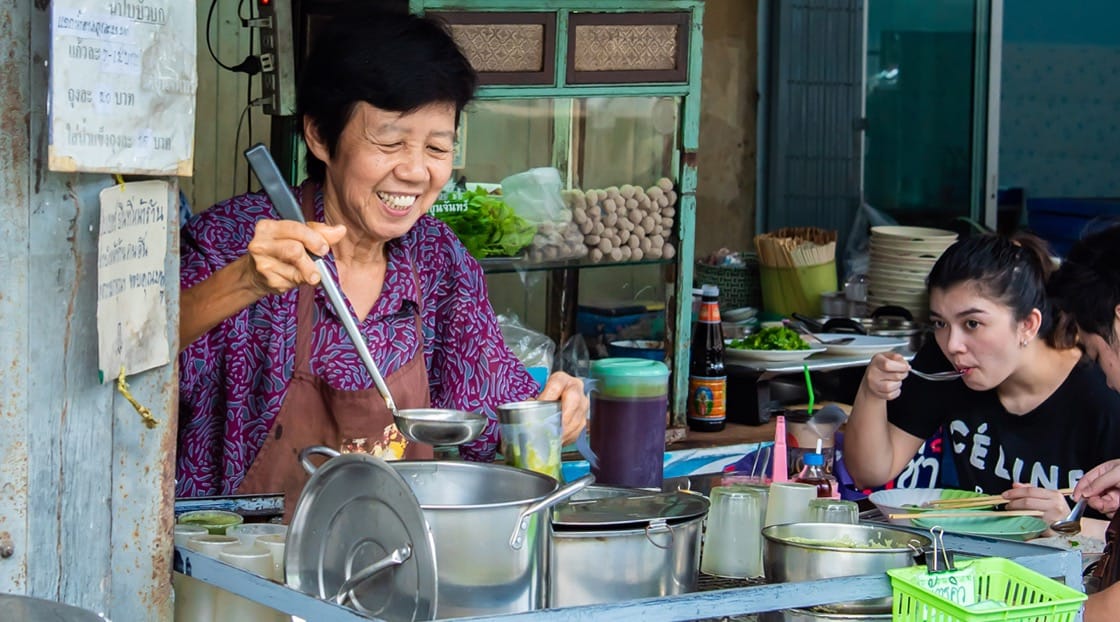 A warm smile in exchange for a cold cup of pennywort juice.