Koreans have a special love for pork. The reason pork consumption is so much higher than other meats is because of their love for pork belly, but there are also many other ways and various parts to enjoy. In the most recent MICHELIN Guide Seoul 2022's New Bib Gourmand Restaurants, we highlight six restaurants where you can enjoy a variety of pork dishes, from grilled dishes to soups.

Bib Gourmand, MICHELIN Guide Seoul 2022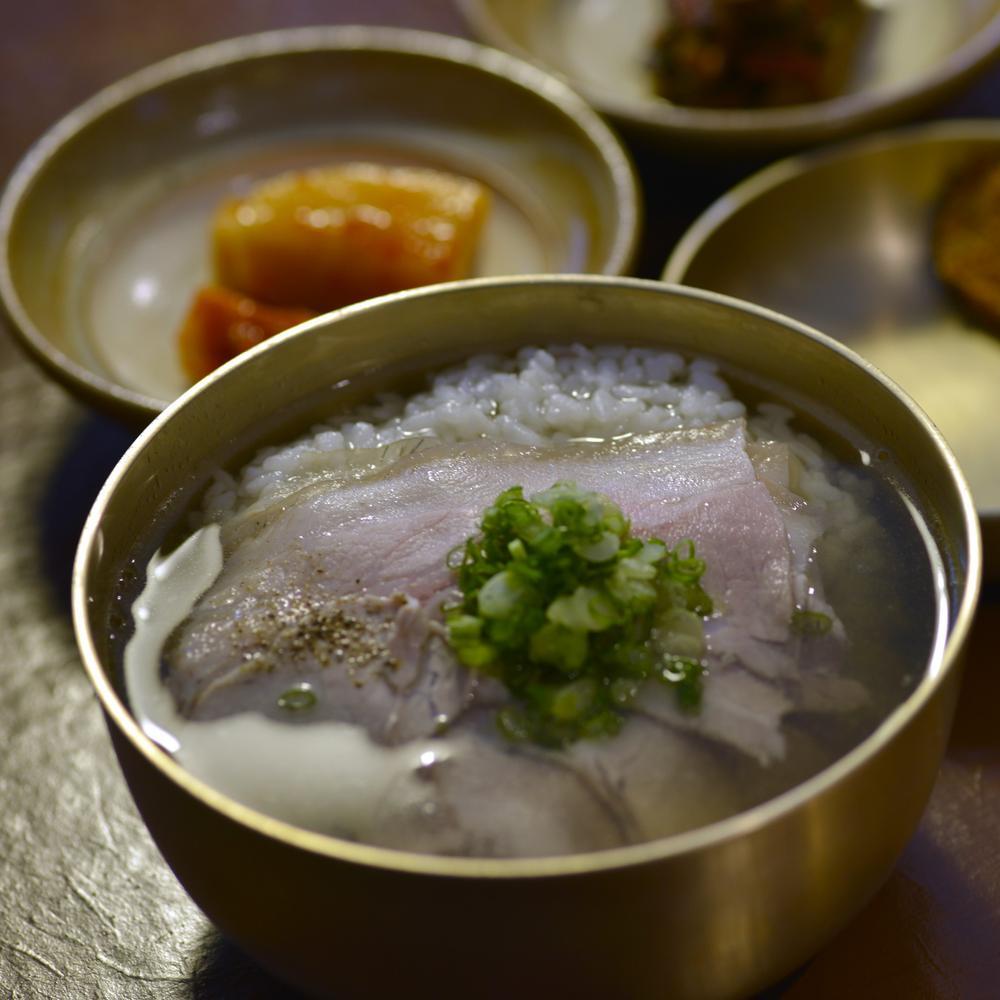 There was a time when people defined gomtang as a beef (bone and meat) soup cooked for a long time. But Okdongsik, which appeared on the scene and broke the stereotype, has led to the popularity of gomtang made with pork; thus, establishing a new category. The mild aroma dissolves in a clear soup with a deep and wide range of umami tastes. After one sip, you will understand why Okdongsik's creation is so special. At the same time, you can understand why so many people are still lining up to have this bowl of pork gomtang.

What the MICHELIN Guide Inspectors Say

With his take on dwaeji-gukbap, Chef Ok Dong-sik has managed to singlehandedly change any preconceptions the local diners previously had about the hearty pork and rice soup dish Koreans hold near and dear to their hearts. Think bacon-thin slices of silky tender pork meat piled on a bed of rice, all submerged in his trademark consommé-like clear broth. The 'extra large' portion comes with double the amount of meat. The space is limited and only 100 bowls of gukbap are sold daily so get here early.

Bib Gourmand, MICHELIN Guide Seoul 2022
When making jokbal (braised pig's trotters), pork feet are slowly boiled with soy sauce, doenjang (soybean paste), bay leaf, star anise, ginger, and other spices until soft. It is especially loved by many people as a late-night snack due to its unique chewy texture of collagen. At Manjok Ohyang Jokbal, you can enjoy a variety of new jokbal dishes that appeal to all generations, as well as traditional jokbal. A highlight is buljok, tossed in a spicy sauce with cheongyang chili and then grilled over a fire, which demonstrates the essence of 'delicious spicy' that Koreans love.

What the MICHELIN Guide Inspectors Say

At Manjok Oyhang Jokbal, the beloved Korean braised pig's feet dish is impeccably crafted with the utmost dedication and care to hygiene and quality. The restaurant, armed with a systematic central distribution system, offers consistent quality at all of its franchised locations. Here, the popular pork dish can be enjoyed warm until the very last piece, thanks to the specially designed hotplates installed into the tables.
Bib Gourmand, MICHELIN Guide Seoul 2022
If you visit a Pyongyang naengmyeon (cold noodles) restaurant, you can easily find jeyuk. It appears to be a simple boiled pork dish, but strangely, it is difficult to find in restaurants other than Pyongyang naengmyeon restaurants. This is because, unlike general bossam (vegetable-wrapped boiled pork) or sooyuk (sliced pork belly), the pork that has been boiled for naengmyeon broth is cooled down and sliced before serving. Due to the perfect ratio of fat and lean meat, it has an exceptional texture. At Jinmi Pyeongyang Naengmyeon, the jeyuk is served with a special homemade sauce and pickled radish. You can also order half a plate, so it is a dish that you can enjoy alone as well.

What the MICHELIN Guide Inspectors Say

According to owner and chef Yim Se-kwon, 20 years of experience in the kitchens of one of the most iconic Pyeongyang cold buckwheat noodle restaurants is the secret to the success of this place. The menu here is what you would expect to see in a typical cold buckwheat noodle restaurant. Other than the noodles, it offers staples such as boiled pork and beef slices, bulgogi, dumplings and Pyeongyang-style beef hot pot.
Bib Gourmand, MICHELIN Guide Seoul 2022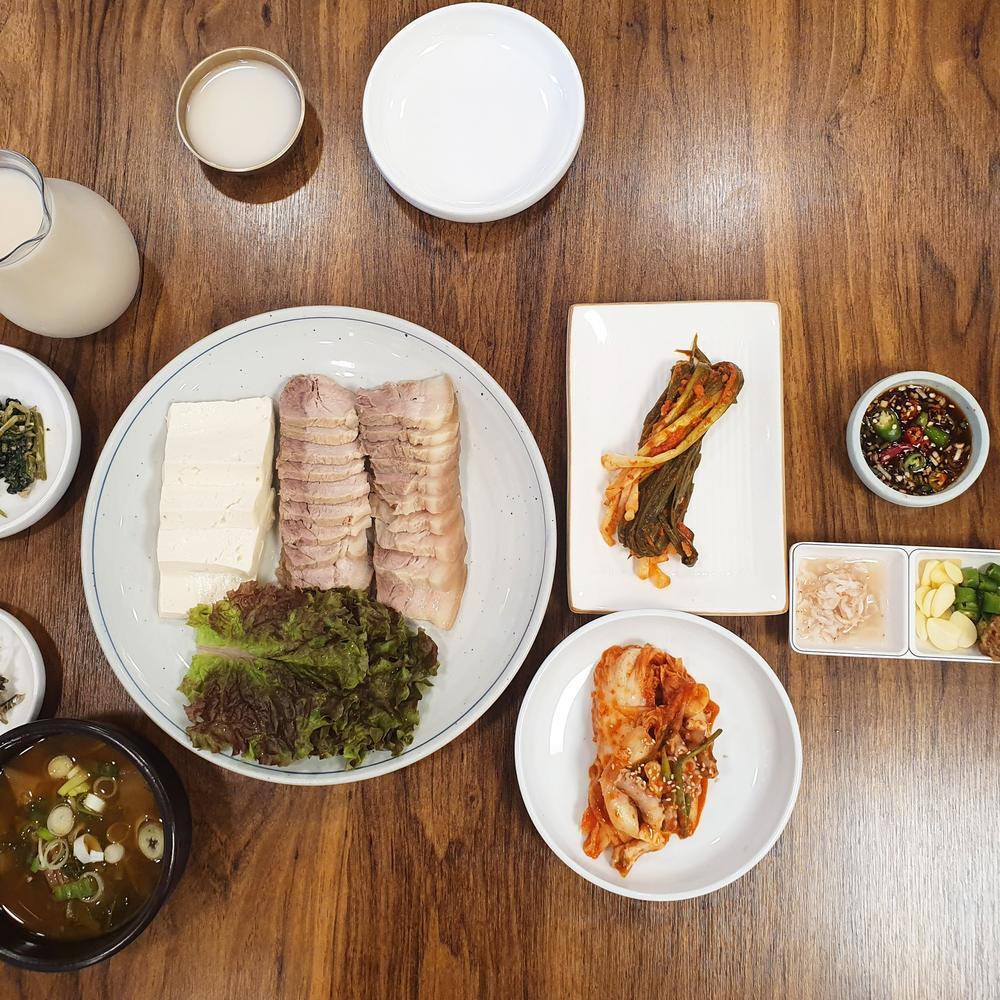 It is a year-round event for Koreans to eat pork bossam for dinner on the occasion of kimjang (kimchi making day). This special event called kimjang is only complete when adding a slice of bossam to freshly made kimchi. However, in Hwanggeum Kongbat, bossam is also paired with tofu and not just kimchi. Hwanggeum Kongbat is famous for using pork raised without antibiotics on Jeju Island. The combination of unique silky-textured tofu and pork bossam shows amazing synergy, while sweet-spicy seasoned dried pollack is a flavour that will even make you forget about kimchi.

What the MICHELIN Guide Inspectors Say

Tucked away in Ahyeon-dong, this hidden gem specialises in rustic homemade bean curd. The unctuously creamy bean curd is made from scratch, daily, at the crack of dawn. The secret to the elevated nuttiness of local soybeans that shine through in Hwanggeum Kongbat's bean curd is the extra thick soy milk and reduced levels of the coagulant. With a desire to share healthy food with other people, the proprietor also makes and sells homemade rich soybean paste stew and unrefined rice wine.

Bib Gourmand, MICHELIN Guide Seoul 2022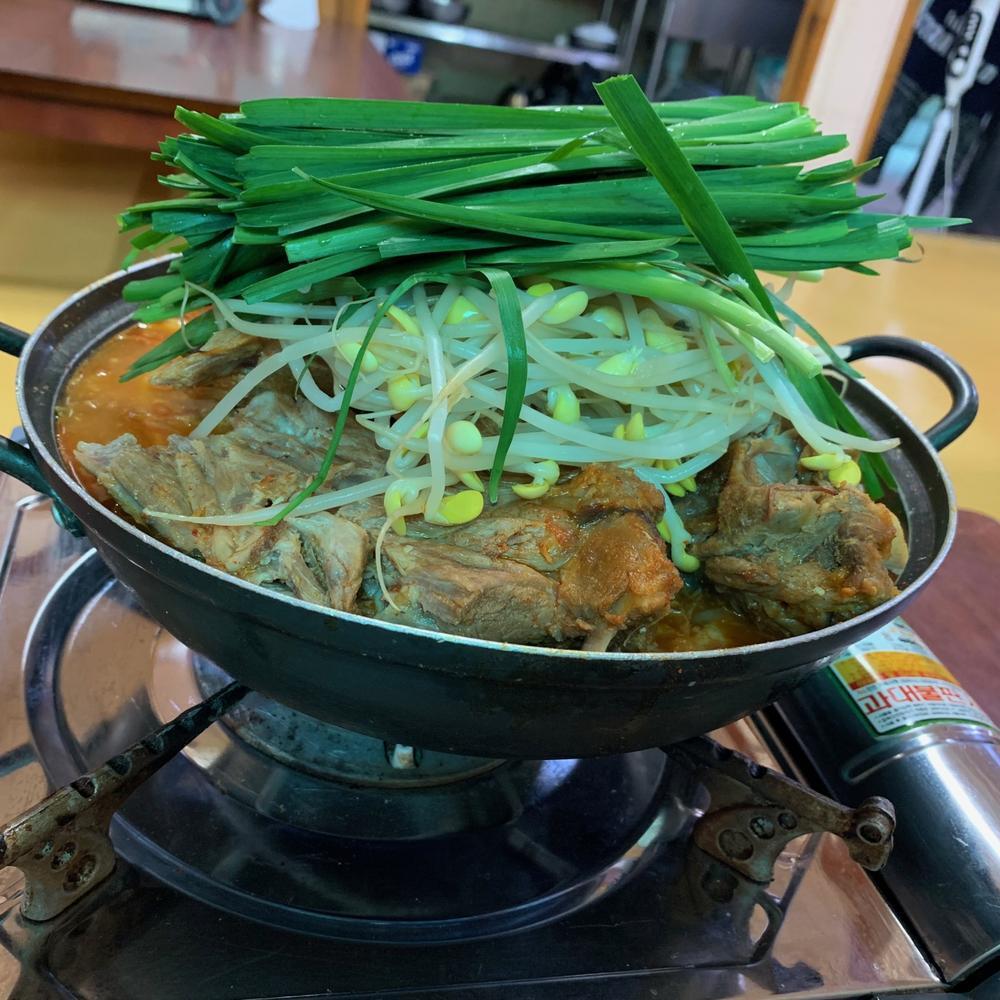 Gamjatang (pork backbone stew) is the soul food of many Koreans. People mostly think that the main component of gamjatang is a potato since 'gamja' means 'potato' in Korean, but in fact, the main character is pork backbone.

This is because the Chinese character for pork backbone comes from gamjeo (甘猪). Ordinarily, gamjatang is made with perilla powder to make the soup thick, but Halmaejip's gamjatang contains bean sprouts and Korean chives only, so it has a refreshing and clean taste instead of a strong perilla powder flavour. It feels a bit familiar when you first taste it, and the taste lingers delightfully. And that's why it has been loved for nearly 40 years.

What the MICHELIN Guide Inspectors Say

The original matriarch who opened this restaurant is still the heart and soul of the kitchen, which has been dishing up legendary pork backbone stew and boiled pig's feet since 1975. Chili powder is the only spicy agent used to add the pleasant kick to the taste. It's a common sight to see Mrs. Mun, walking around showing her patrons how to eat her food "the right way".

Bib Gourmand, MICHELIN Guide Seoul 2022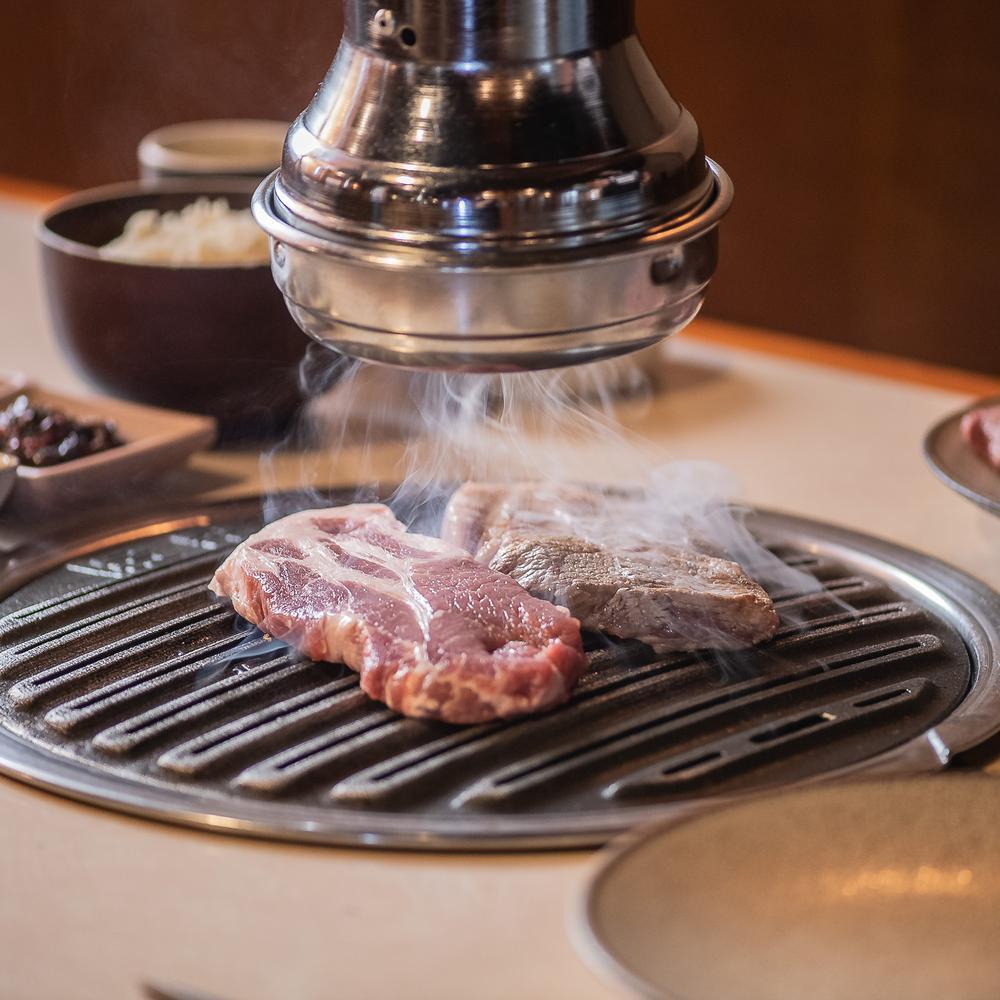 The most common way to enjoy pork is in barbecue form. Grilled pork belly is, by far, the most popular cut, but in fact, a well-grilled pork shoulder blade is just as good as pork belly. Ggupdang's pork has been properly aged to maximise its umami. When it is placed on a well-heated charcoal grill, the savoury aroma of the meat immediately attracts the nose. Another advantage is that the skilful staff grills the meat, so you can enjoy it in its most delicious conditions. It is also fun to customise your combination with pickles and sauces that are served together.

What the MICHELIN Guide Inspectors Say

Situated right near Sinsa station, this restaurant specialises in grilled pork butt cured for 15 days before being quickly grilled on a specially made aluminum grate over Binchotan charcoal. Thanks to this method of cooking, the meat is fatty, tender, and juicy. As in the case of sushi, when it is eaten with rice (prepared with a recipe conceived by a Japanese consultant chef) and Korean horseradish, the meat juice is absorbed by the rice, making it even softer. The side orders are not to be missed.
This article is written in Korean and English by Nayoung Kim and sub-edited by June Lee in English. You can find the original article here.