F
rom rolled ice cream and rainbow bagels to
poke
bowls and espresso served in cookie cups, 2017 has been a fun-filled year for food. As we embark on 2018, we've cast our net wide to look at the food, flavours and dining concepts that will probably grace your tables this year.
Chefs Simon Rogan and Kirk Westaway in a four hands collaboration at JAAN last month
1. Vegetable-forward cuisine
Plant-based food seems slated to be the hottest culinary trend of 2018, across several food trend lists. While we've seen food trends reflecting changing attitudes towards health and wellness in the last year, it seems 2018 is set to be a year of even more exciting veggie-centric cuisine. Plant-based food tops several food trends lists from Whole Foods to the BBC. In the coming year, we will see more vegetable carb substitutes like cauliflower rice and zucchini spaghetti, as well as plant-based proteins like tofu, tempeh and quinoa even as chefs start to treat vegetable produce with as much respect as proteins.

2. Chef collaborations
Expect to see more pop-ups, restaurant takeovers, and four-, six-hands collaborations between chefs across the world in the coming year. Singapore's culinary calendar has been chock-a-block with visiting chefs—Umberto Bombana and Simon Rogan both made pit stops at JAAN this year while Odette has played host to the likes of Virgilio Martinez and Andreas Caminada—as well as nomadic cooking outfits like The Paris Pop-Up Team. It's an exciting trend that sees no sign of abating.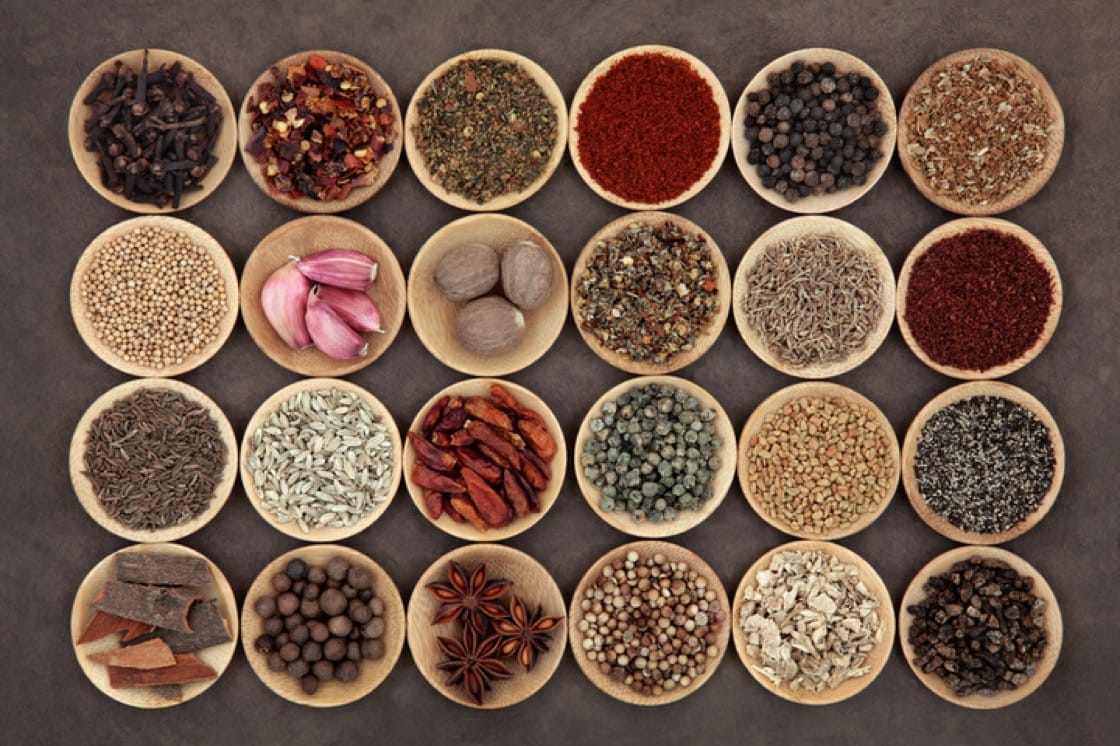 We'll get more familiar with ethnic spices like harissa, cardamom, peri peri, shimichi and za'atar
3. Authentic ethnic flavours
The fine dining scene continues to diversify as chefs lead the charge in bringing authentic ethnic cuisines to the table. We see three Michelin-starred
Gaon
and
La Yeon
doing this for Korean gastronomy and newly-minted two-star
Gaggan
taking Indian cuisine to the next level. Meanwhile,
Whole Foods
says Middle Eastern cuisine will truly hit the mainstream in 2018, and also predicts we'll be using more ethnic spices like harissa, cardamom, peri peri, shimichi and za'atar, and eating more ethnic-inspired breakfast dishes like chorizo scramble and
shakshouka
.
4. New cuts of meat
In its annual What's Hot survey, the
National Restaurant Association
polled members of the American Culinary Federation to find out what industry experts felt were going to be hot trends in 2018. Topping the list again is
unusual cuts of meat
such as Vegas Strip Steak, Merlot cut, oyster blade and shoulder tender.
Fancy mocktails at Atlas Bar
5. Non-alcoholic drinks
2018 is going to be a great year for teetotalers. Fine dining restaurants are paying more attention to drink pairings beyond wines and spirits, and curating careful
juice
programmes or extensive tea menus. If you're craving something more flavourful than tonic water or club soda during cocktail hour,
Seedlip
has created the world's first non-alcoholic distilled spirit while
mocktail mixology
has become as much a craft as its spirit-based counterpart. Sweet, mass-consumed soft drinks are also making way for flavoured sparkling waters like the trendy LaCroix and artisanal sodas in fancy flavours like pear and fig or burdock and anise root beer.

6. Mindful food choices
It's good news for the environment in 2018 as consumers are predicted to become more mindful in their food choices in terms of
sustainability
, ethical issues and transparency in product labeling. More people will become interested and involved in the provenance of their food, with trends like
hyper-localism
rising to the fore. The demand for transparency is getting stronger, fanned by the plethora of information available at the slide of a smartphone, turning the focus on ingredients, processes and origin stories.